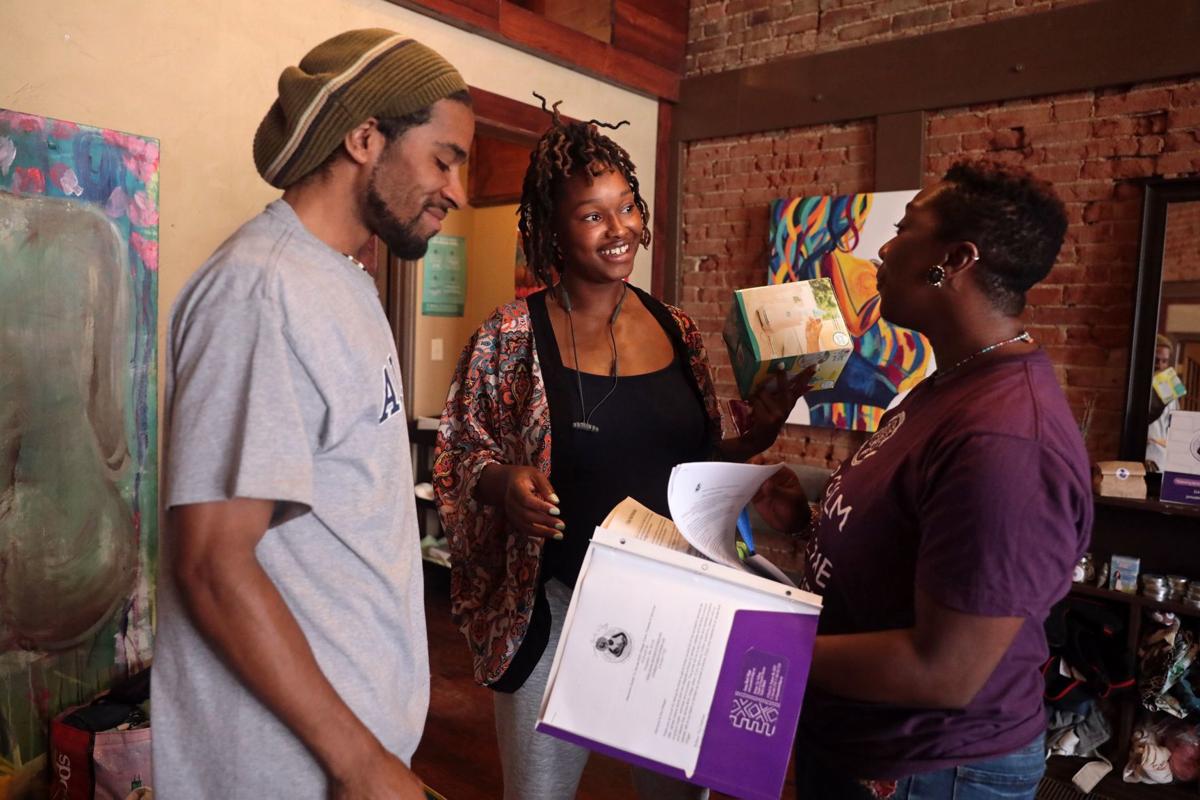 A partnership that includes the midwife-led Jamaa Birth Village in Ferguson has been awarded a $1 million grant to train 360 doulas in an effort to combat Missouri's high maternal mortality rates, especially among Black women.
The grant was one of nine awarded nationwide this year by pharmaceutical giant Merck. The grants are part of the Merck For Mothers Safer Childbirth Cities initiative the company launched in 2019 to help cities become more equitable places to give birth.
"Our mission remains as critical as ever to help ensure every woman, regardless of their background or location, has equal access to quality maternal health care and services," stated Dr. Mary-Ann Etiebet, executive director of Merck for Mothers, in a news release about the awards.
Merck took a look at Missouri's data and found its maternal mortality rate is the seventh highest in the nation — 40.7 deaths per 100,000 live births. The mortality rate for Black women was nearly three times that of white women, and 80% of the state's pregnancy‐related deaths were determined to be preventable.
Jamaa's plan to combat the disparities involves building on its effort to train doulas — who help women get healthy before getting pregnant, support them through pregnancy, serve as their coach and advocate during childbirth and continue to care for them during critical postpartum months.
The STL 360 Doulas project refers to both the number of doulas trained and the 360 degrees of a circle to represent the wraparound care that doulas provide.
The project is funded in partnership with Generate Health, a local coalition that works to improve racial equity in pregnancy outcomes, and Washington University, which will study the health outcomes.
"This is really huge for St. Louis to have an opportunity to band together and say this is what we want for the city," said Jamaa's founder and director Brittany "Tru" Kellman. "We are not just going to push this stuff to the side, but deal with our biases and deal with our issues head-on."
In June, Jamaa expanded to a 4,000-square-foot space across from the city's public library, offering women prenatal and postpartum care with a midwife, mental health services, parenting and childbirth classes, breastfeeding support, massage and chiropractic care.
Kellman is Missouri's first Black certified professional midwife, whose training focuses on delivering babies at home.
She also created a four-day doula training program, specifically geared toward providing unbiased and culturally appropriate care to Black women and other minorities. Doulas have been shown to improve birth outcomes and communication between patients and their providers.
The STL 360 Doula project builds on the success of that program, which has already trained over 120 doulas, most of whom are minorities themselves, Kellman said. It provides them a career as well as the ability to be a part of a grant-supported collective through Jamaa that provides doula services based on clients' ability to pay.
The last training, held in November, was the biggest yet with 40 participants, Kellman said. Participants included community members as well social workers, nurses, chiropractors and lactation consultants.
"If we make sure that we have '360 doulas' that are trained in all of these different settings, then we can really help to close the disparity gap, especially by honing in on those settings where we have a higher Black or low-income population," Kellman said.
Kendra Copanas, director of Generate Health, said the coalition has seen the impact that doulas have in improving the health of women and newborns, and has been working to get doula care covered by public and private insurance.
"We have heard from community members that culturally congruent doula services are critical to promoting positive birth experiences and achieving the north star of zero racial disparities in infant and maternal mortality," Copanas said. "Yet, these services remain out of reach to many in the St. Louis region."