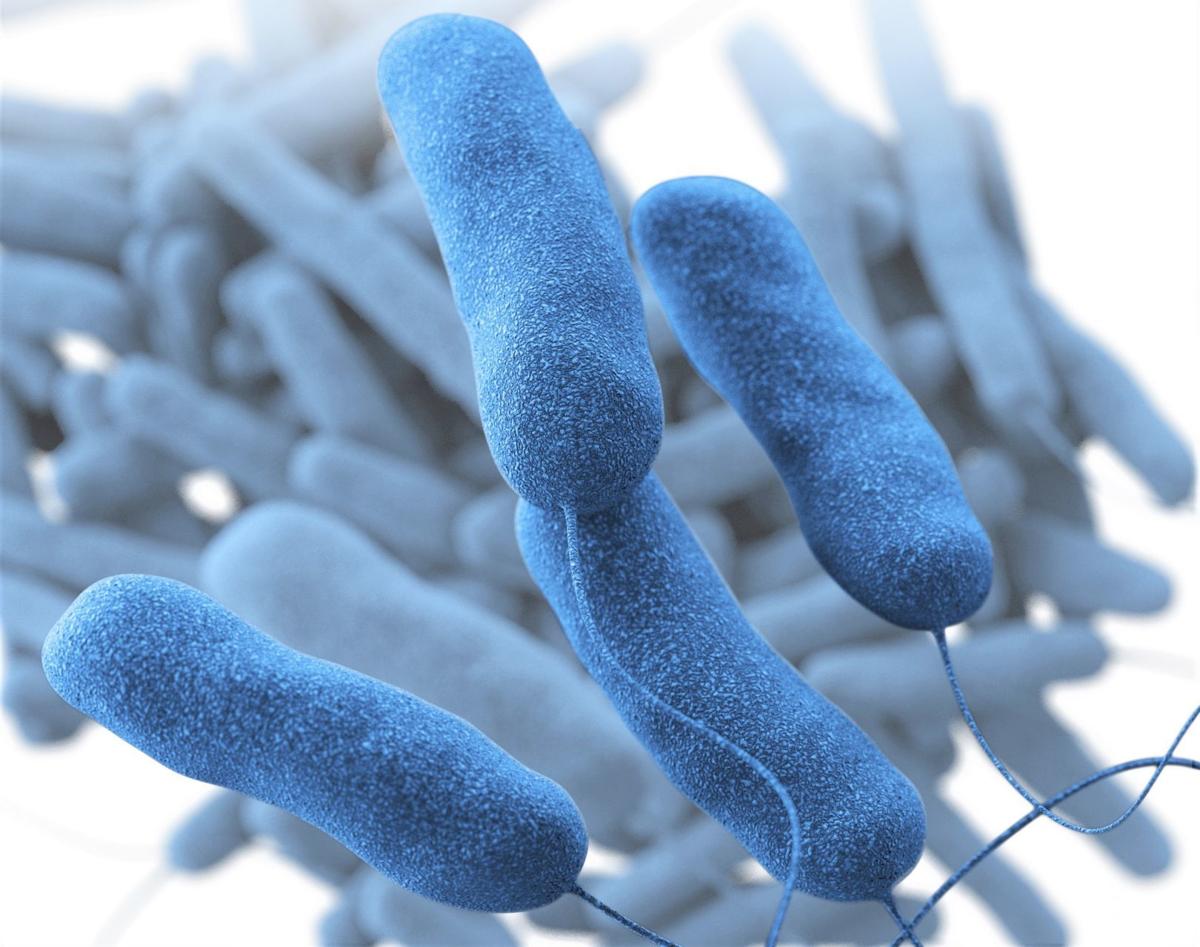 JEFFERSON CITY — Missouri health officials want to spend more money combating Legionnaires' disease, the severe form of pneumonia that has sickened more than 800 people in the state over the last five years.
The Missouri Department of Health and Senior Services, according to documents submitted to state budget officials, said Missouri's response to Legionnaires' has grown and that existing state laboratory staff can no longer absorb all duties.
"DHSS currently does not have dedicated staff to conduct the environmental health work that Legionnaires' Disease demands," the department's budget request said.
Kaiser Health News reported in November that seven Missouri facilities tested positive for Legionella bacteria between last fall and late this summer, and that U.S. cases of Legionnaires' had reached a record high in 2018, according to the Centers for Disease Control and Prevention.
Missouri officials requested funding for one dedicated lab scientist, and want the state to hire three additional employees — two environmental public health specialists and one epidemiology specialist — who would handle fieldwork duties and an influx of Legionella testing samples.
The budget line, which includes travel, training and other expenses, would cost $320,057, the department said. The funding request is for the fiscal year beginning July 1.
Lawmakers will begin budget talks when they convene Jan. 8 for their annual legislative session.
Legionnaires' disease was named after the 1976 American Legion convention in Philadelphia, at which dozens of people caught pneumonia from bacteria that had been breeding in a hotel's cooling towers.
Legionella bacteria are found naturally in soil and freshwater environments, like lakes and streams. It typically becomes a health concern when it gets trapped in water systems, like it did at the Quincy Veterans Home in Illinois, where 12 people died in a 2015 outbreak at the state-run home.
Other outbreaks have occurred in pools, hotels, hospitals and prisons.
The disease is not spread from person-to-person contact. Rather, the bacterium makes its way into the lungs of most people who become ill after they breathe in mist or steam infected with Legionella.
In Missouri, as of July, 812 people had contracted Legionnaires' since 2014 and 44 had died, according to the health department. The highest annual tolls were in 2014 and 2016, when 10 people died of the disease.
The health department tightened reporting requirements for the disease earlier this year, requiring health providers to report evidence of Legionnaires' within one day rather than the previous three-day period.
The DHSS based part of its budget request on new federal requirements that individuals diagnosed with Legionnaires' be questioned about visits to health care facilities, pools, public venues and motels in the 14 days preceding their illness, rather than the current 10-day timeframe.
The change "will substantially grow the staff time that will be dedicated to assessment and investigation," the DHSS said, adding that existing staff had collected 500 Legionella samples and had conducted 60 field inspections of implicated facilities this year.
"However, DHSS has no dedicated staff to conduct the environmental health activities tied to Legionnaires' Disease cases," the department said. "As the rigor and intensity associated with Legionella response has grown, existing staff have absorbed more duties."
New testing capabilities introduced in June for potable and non-potable water, and other environmental samples, have led to a surge in testing samples, the department said.
"Subsequent to making this testing capability available, the demand for testing has increased well beyond projections," the budget request said. The State Public Health Laboratory "is unable to provide the necessary Legionella testing to support significant public health investigations in Missouri on an ongoing basis."
Build your health & fitness knowledge
Sign up here to get the latest health & fitness updates in your inbox every week!