Krista Dearey did not get the vitamin K injection for her previous five children when they were born. She was healthy and so were they, never having had so much as an ear infection. So when the midwife asked if she wanted the injection for her newborn, Dearey said no.
A month later, baby Judah had a seizure at home and stopped breathing.
At the hospital, Dearey, 35, of Lakeland, Fla., learned Judah had two brain hemorrhages. She said she was told: "Had you given your baby the shot, this probably would have never happened."
Those words, she said, have replayed in her mind hundreds of times. Almost 3 years old, Judah cannot sit up, crawl or walk. He has cerebral palsy and hydrocephalus, where fluid builds up in his brain cavities.
Dearey and Stefani Leavitt, another mother whose baby suffered serious brain bleeding, are sharing their stories as part of a new effort by the Centers for Disease Control and Prevention to educate expectant parents and health care providers about the risks of refusing to get the routine newborn injection of vitamin K, a decision that appears to be on the rise.
"I can't change what happened to Olive, but I can try to prevent it from happening to another baby," said Leavitt, 26, of Spokane Valley, Wash. Olive was a month old when she had to undergo surgery to repair massive bleeding on the left side of her brain which had caused a stroke.
The women's stories are posted on the CDC website along with basic facts about the shot, answers to frequently asked questions, podcasts for providers, links to research articles and materials to print. Babies are born with low levels of the vitamin, which is necessary for the blood to clot and stop bleeding.
An effort is also underway by the CDC to begin surveillance of cases of infant bleeding because of vitamin K deficiency so researchers can better understand how often it is occurring and why.
The need for more education and research comes after a CDC investigation into four otherwise healthy babies in the Nashville, Tenn., area who hemorrhaged after their parents refused the vitamin K shot. The babies were cared for between February and September last year. Three had bleeding in the brain and one had gastrointestinal bleeding. All survived but could have serious long-term problems.
Looking at a sample of births in the Nashville area last year, investigators found that parents of 3.4 percent of babies born at hospitals refused the shot, while 28 percent of those whose babies were born in birth centers — where mothers seek natural births under midwife care — refused. Investigators have heard other reports from across the country of babies bleeding from lack of vitamin K.
The Post-Dispatch reported in December that St. Louis-area hospitals were seeing one or two parents a week questioning the injection. Between 20 percent and 25 percent of parents of babies born at a birth center in O'Fallon, Mo., declined to get the shot.
The CDC learned that parents refused the injection for several reasons, including an impression it was unnecessary if they had healthy pregnancies, and a desire to minimize exposure to "toxins." A 1992 study associated vitamin K and childhood leukemia, but the findings have been debunked by subsequent research.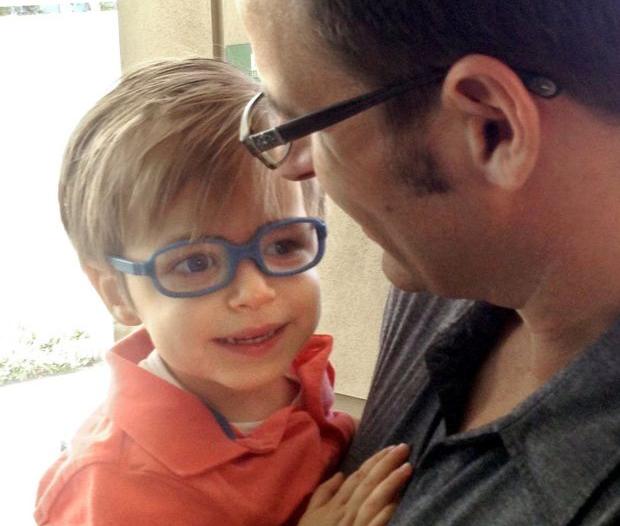 "We sort of came to the realization that parents were relying on a lot of sources out there that were providing misleading and inaccurate information," said Dr. Lauren Marcewicz, a pediatrician with the CDC's Division of Blood Disorders. "We recognized a need for clear, accurate and readily available information for parents."
Dearey said her midwife recommended the shot, but people she had trusted told her otherwise. Their notions were also reiterated on the Internet. "The information I was given caused me to fear the shot greatly. Now that I know more, I'm no longer scared of it. I see it as a blessing," said Dearey, expecting another baby. "Our seventh baby will definitely be receiving it."
Leavitt said her midwives asked during a prenatal visit if she planned to get the injection for her baby, but she delayed the decision to do more research. In the whirlwind of a complicated birth, Olive did not get the shot, she said.
Babies are born with very small amounts of vitamin K because it does not cross the placenta well, no matter how much the mother ingests. The vitamin is also made by bacteria in our intestines, which can take months to develop. Breast milk — even when mothers supplement their diets with vitamin K — also does not provide enough.
Babies with a deficiency can bleed anywhere in their bodies, including their organs. This is called Vitamin K Deficiency Bleeding. When bleeding occurs internally, it can happen quickly and be difficult to notice. This can lead to brain damage and even death.
All infants, regardless of sex, race or ethnic background, are at higher risk for the bleeding deficiency until they start eating regular foods, usually around 6 months, and the intestinal bacteria start making vitamin K.
Vitamin K injection at birth has been routine for more than five decades — since it was first recommended by the American Academy of Pediatrics in 1961. One megadose of the vitamin goes into the infant's bloodstream; part of that is stored in the liver, where it is released slowly over the ensuing few months.
Rebecca Dekker, a nursing professor and researcher behind the popular Evidence Based Birth website and blog, posted an article in March about the research behind the vitamin K shot in response to many requests. "This seemed to be an issue that a lot of mothers were struggling with, and there was a lot of confusion surrounding this topic," Dekker said.
Readers were surprised by the findings, she said. "They did not expect to find that vitamin K was so effective at essentially eliminating the risk of newborn bleeding."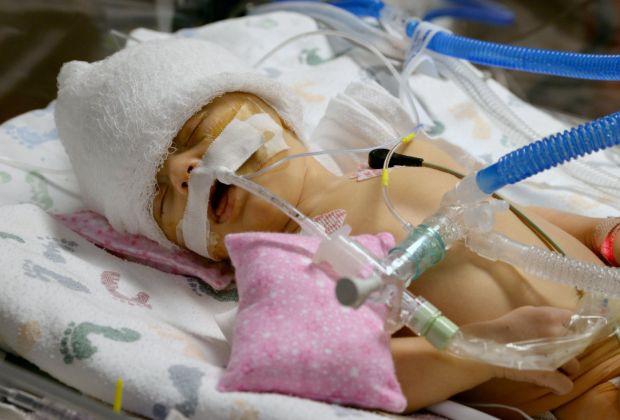 She heard from brand new mothers panicking because they had just declined the injection, and mothers who had no idea about the risk of life-threatening bleeding in the brain. "These mothers felt that they had not made a truly informed decision," Dekker said. "They were told that, 'You don't need vitamin K because you aren't circumcising,' or, 'You don't need vitamin K because you had a nontraumatic, vaginal birth.'"
Mercy Hospital St. Louis last year produced a brochure about the risks of not getting the injection, encouraging pediatricians to discuss the topic with their patients and armed the nursing staff with information to answer questions about vitamin K.
A pediatric pharmacist with Mercy will talk about the importance of the injection next month at meetings with area doulas and other pediatric pharmacists.
The CDC's outreach effort includes medical providers who, because the shot has been routine for so long, have not had to explain the reasons why it is necessary.
"I think parents are interested in protecting their child. They ask questions ...," Marcewicz said. "And when we can't give a good answer, on some level, it is a natural response to say, 'Well, if you can't tell me why, then don't do it.'"
The CDC also learned that parents concerned about pain from the shot were opting for an oral dose. Mercy Hospital St. Louis has the oral dose on hand, and about 14 percent of patients at the O'Fallon birth center opted for the oral dose last year.
But the oral dose is not as effective as the injection and requires multiple doses, Marcewicz warned. Most importantly, the best dosing schedule and amount has not been determined.
Parents have used the Internet to order oral drops, which are not regulated by the FDA and can have various concentration levels, Marcewicz said. "That is a totally unreliable way to give an appropriate dose of vitamin K."