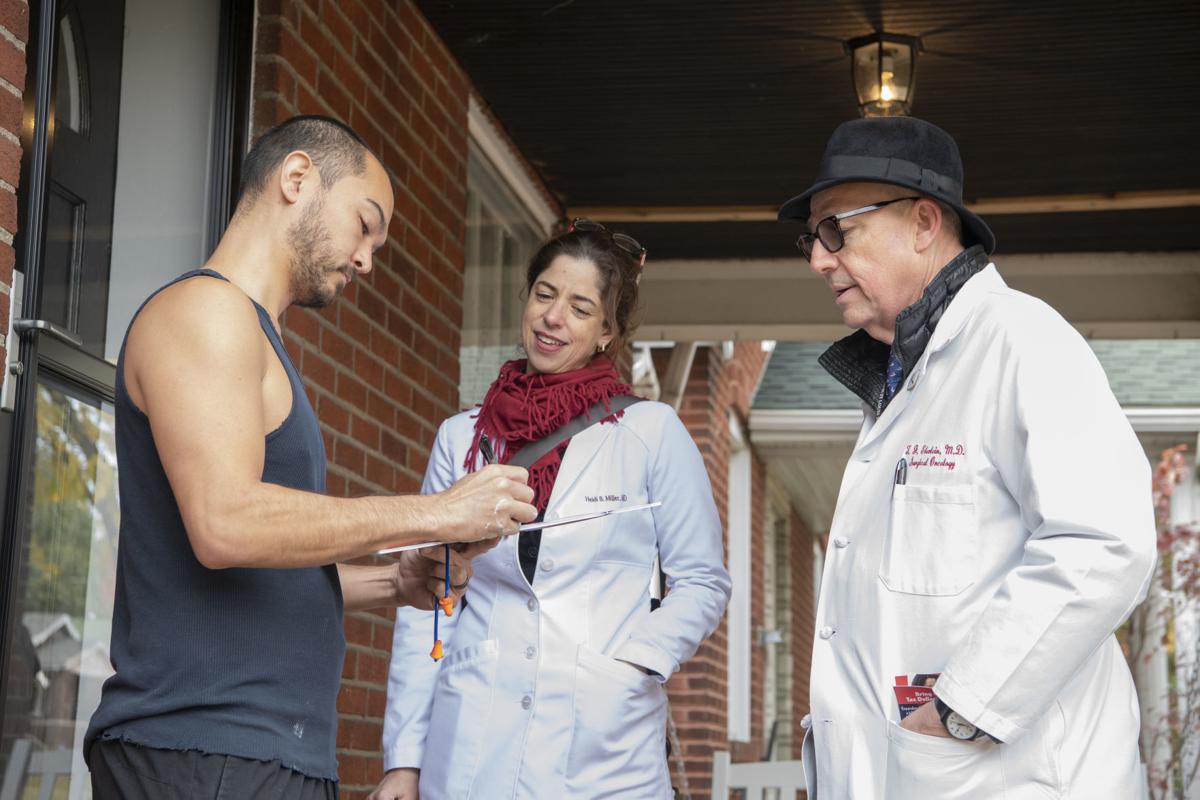 ST. LOUIS — Organizers of a campaign to expand Medicaid in Missouri said Thursday they have collected a quarter of the 172,000 signatures required to place the issue on the November ballot next year.
About a dozen doctors, including Dr. Timothy Eberlein, director of Siteman Cancer Center, also spent part of the day knocking on doors and collecting more signatures in the Tower Grove South neighborhood in St. Louis.
The doctors say patients without insurance forgo screenings or wait until problems are severe before seeking care, which ends up being more expensive in the long run.
"I can't tell you how many people we see with stage 4 cancer — an outcome that in many instances could have been avoided if their disease had just been caught earlier," Eberlein sai din a statement released by the Healthcare for Missouri campaign. "It's wrong to force families to choose between going to see a doctor and putting food on the table — especially when we have a common-sense solution available to us that would actually save our state money."
If expansion is placed on the ballot and approved, Missouri would expand the public health insurance program to those who earn up to $18,000 a year. Missouri is one of 14 states that have opted to not make the program available to more low-income people under the Affordable Care Act.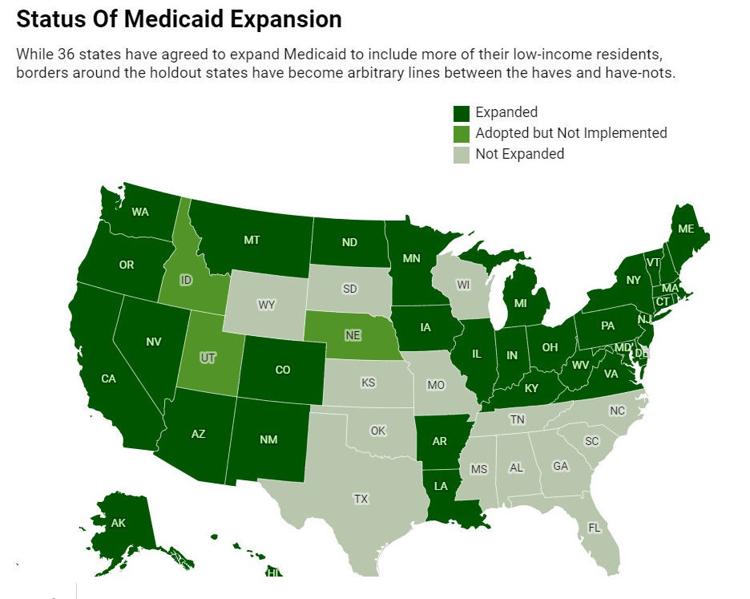 Though the federal government initially paid the entire cost of Medicaid expansion, states will be required to pay 10 percent of the cost starting in 2020.
The Republican-led Legislature has rejected Medicaid expansion for years, saying it would cost too much. Medicaid covers 72 million people and represents more than $500 billion in government spending each year.
In September, the North Fund, a nonprofit that doesn't disclose its donors, gave $500,000 to the Healthcare for Missouri campaign, bringing its fundraising total to nearly $2 million in less than a week. Other contributors include the Missouri Hospital Association and St. Louis-based BJC HealthCare.
A recent University of Michigan study found that in states that expanded Medicaid, 19,200 deaths were averted between 2014 and 2017. Illinois — an expansion state — prevented 345 deaths annually while Missouri had 194 additional deaths each year, the study map showed.