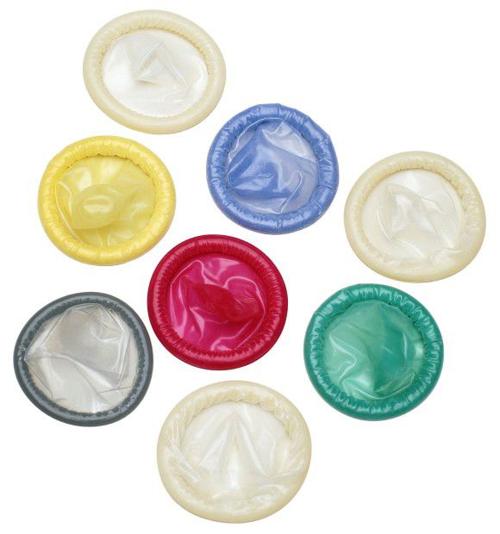 St. Charles County will no longer offer treatment and exams for sexually transmitted diseases through its public health department.
Appointments with the STD clinic's nurse practitioner will not be made after Friday. The county's STD clinic hosted about 960 STD exams in 2017, according to health department director Hope Woodson. Anyone seeking STD care will be referred to St. Louis County's health clinics, Woodson said.
"It's closing under its current model, and we're opening the door to do so much more services that our community really needs and wants," Woodson said.
A reorganized clinic opening in 2018 will add travel immunizations, cholesterol checks, glucose tests and other health screenings to the county's services, Woodson said. There will be limited STD screenings but no exams or treatment offered. The new clinic will not include the nurse practitioner, who has been offered another position in the county, according to Woodson.
"Our thought was there are a lot of requests that come in that outweigh the STD (demand)," Woodson said. "Our goal is to answer to our population, and right now I don't feel that we're serving our population the best that we possibly can."
A St. Louis County spokesman said their public STD clinics saw 9,000 to 9,500 patients a year and would be able to handle the additional traffic from St. Charles. A Planned Parenthood clinic in St. Peters also expects to absorb some of the STD patients.
An appointment at the St. Charles STD clinic cost $20 and included blood testing for syphilis and HIV and culture testing for chlamydia and gonorrhea. Women also received pelvic exams. By eliminating the exams and offering rapid STD testing, the health department will be able to serve more people, according to spokesman Doug Bolnick.
Woodson said she had no financial information on the STD clinic because the department's budget was not categorized. The department's health services division has projected revenues of $1.3 million and expenses of $2.2 million in 2017, according to the county budget.
The reorganized clinic model "is formulated to reduce expenditures and generate opportunities to increase revenues," Bolnick said.
The STD clinic closure is the latest cutback for the health department. Last summer, four back-to-school immunization clinics were canceled. Vaccines are now provided on an appointment-only basis.
The number of sexually transmitted diseases in St. Charles County has been trending upward for years. In 2000, there were 296 cases of chlamydia, 56 cases of gonorrhea and eight cases of syphilis reported in the county. By 2016, there were 1,136 cases of chlamydia, 266 cases of gonorrhea and 27 cases of syphilis, according to the Missouri Department of Health and Senior Services.