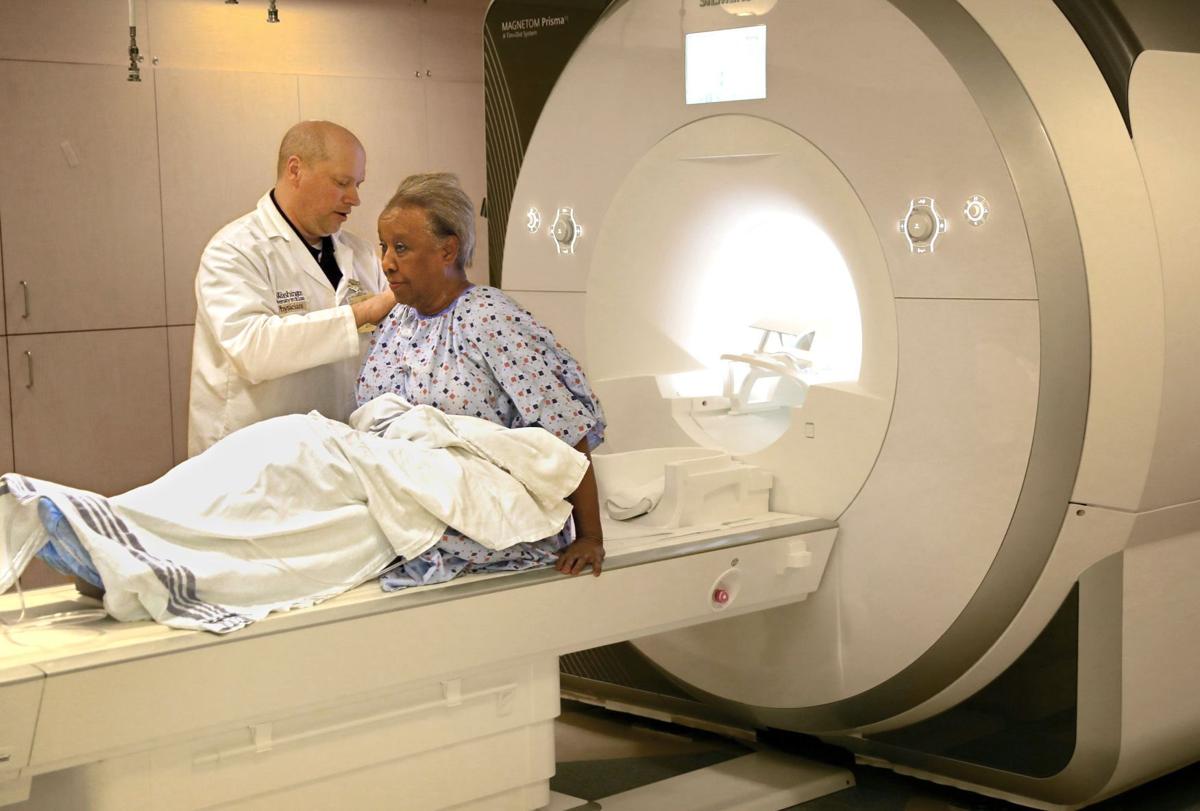 ST. LOUIS — Washington University School of Medicine has received a $14.6 million federal grant to study racial differences in Alzheimer's disease, the university announced Tuesday.
For years, Alzheimer's researchers have focused on several signs in the blood, spinal fluid and brain that indicate early stages of the disease — signs that appear long before symptoms of dementia even begin. If individuals at risk can be identified early, doctors could test preventive therapies.
Those early signs, however, have only been identified primarily in white populations. Whether they also apply to Black people is unknown.
"Past studies have produced conflicting data about African Americans and Alzheimer's disease," said Chengjie Xiong, professor of biostatistics and interim director of the university's biostatistics division. "Mainly, the problem is that the sample sizes of African Americans in any given study are too small to be able to draw definitive conclusions about the disease in African American populations."
To find answers, the researchers will combine existing data from earlier studies to obtain a larger number of African Americans. They will reanalyze spinal fluid samples and brain scans to see if the early signs offer the same predictions they do in whites.
Researchers will also continue to add data from Alzheimer's studies currently underway.
Altogether, the effort will include a total of over 1,000 African American participants, enough to produce "adequate statistical power," university officials said.
"We want to understand whether Alzheimer's is, in fact, the same disease in white and African American populations, both in the silent stage before symptoms and in the symptomatic stage," Xiong said.
Studies incorporated in the analysis include those from Washington University, the University of Pennsylvania, Emory University, Harvard University and the nationwide multicenter Anti-Amyloid Treatment of Asymptomatic Alzheimer's trial. Washington University will lead the effort to reanalyze samples and combine the data from the studies.
One question the researchers hope to answer is whether the protein tau is as important in African American populations as it seems to be in white populations.
Protein plaques and tangles in the brain — called amyloid plaques and tau tangles — have been shown to build up silently for a long period of time and eventually interfere with cognition.
"There is some evidence, though it's not conclusive, that middle-aged and elderly African-Americans have lower levels of tau in the cerebrospinal fluid than white people of similar ages," Xiong said. "If this is true and a treatment is developed that reduces tau levels, it's possible it won't work well in African Americans."
Carl Hill, vice president of diversity and inclusion for the Alzheimer's Association, said while biology is important, so are socioeconomic and cultural factors, which Washington University will also include in its research.
"Historically African Americans have not been included in research or, if included, have often been treated extremely poorly," Hill said. "These issues must be addressed and corrected so that the knowledge and breakthroughs of these important investigations are equitable and benefit all people."