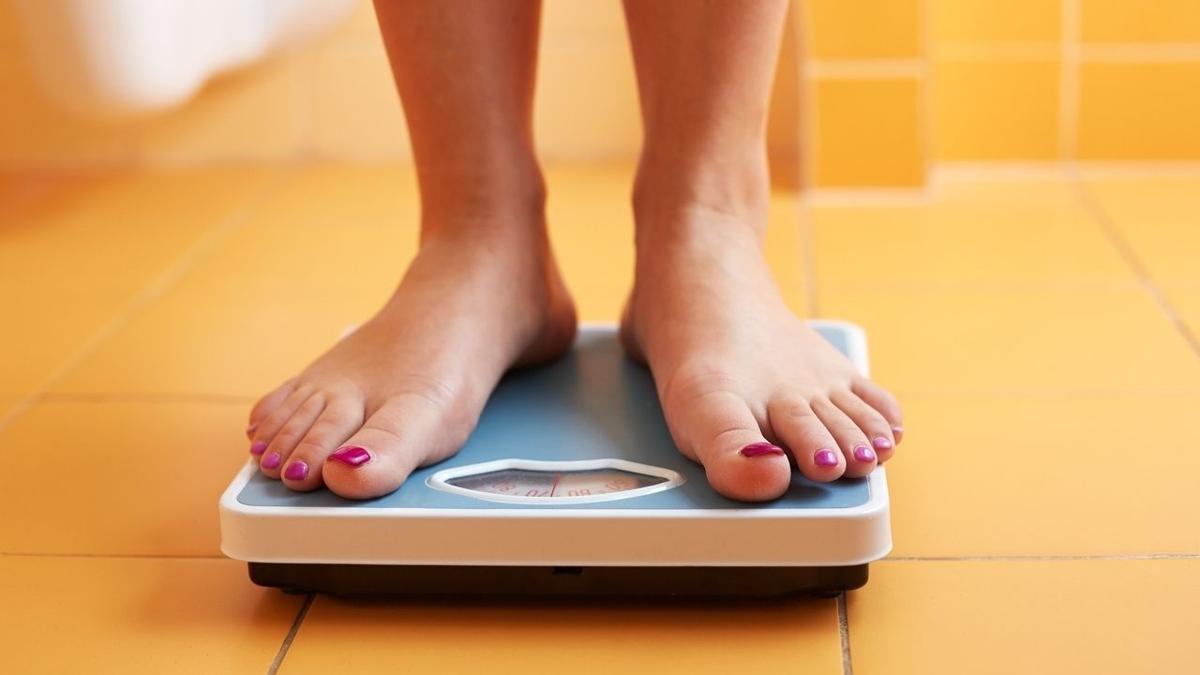 It's hard to grasp the severity of eating disorders because many of us are too busy making light of them. The way we communicate about food and weight often belies the fact that eating disorders are serious psychological conditions with the highest rate of mortality of any other psychological ailment.
We all eat and enjoy food. And according to figures by the National Institutes of Health, two-thirds of us are overweight or obese. So it's no wonder we make light of eating. Eating too little is an anomaly: "Don't they know how good fries are?" And eating too much is, well, how much is too much?
"The big difference is that all of the eating disorders are deeply shameful and full of embarrassment to the person," explained Annie Seal, chairwoman of the Missouri Eating Disorders Council. "They know that they are out of control, so isolation is really big. You won't see this in typical weight loss (or gain). Binge eating is done in secret. There's hoarding and hiding of food, and they may have an extreme change in behavior."
Anorexia and bulimia are the most imminently deadly, but binge eating is the most common eating disorder, and the long-term consequences seriously diminish one's quality of life and health in other catastrophic ways.
But take a look at some of the warning signs listed by the National Eating Disorders Association and tell me you haven't joked about one or the other or perhaps all six.
• Describing fat as a "feeling."
This is tricky because it's also a common euphemism. Most of us find it easier to say, "I feel …" rather than "I am …" and if you're not overweight it's easier to justify saying it that way.
• Eating a limited variety of foods or becoming a vegetarian/vegan to restrict food intake.
This is a common ploy taught by "thinspiration" sites offering people an excuse to avoid eating, but it's also a perfectly healthy eating choice that's often maligned and misunderstood.
• Avoiding eating meals or snacks when other people are around.
If you can joke about the entire sleeve or package of Girl Scout cookies you ate when your kids left the house, you probably don't have a disorder.
• Constantly calculating the amount of fat, carbs or calories you're eating.
Obsessively discussing your Weight Watchers goals, fitness activity trackers, 30-day plank challenge and other conscious efforts to lose or maintain your weight doesn't mean you have a disorder.
• Feeling ashamed, disgusted or guilty after eating.
"I feel like such a ... I should have cut that burger in half and saved it for tomorrow's lunch. I shouldn't have eaten all those fries. I'm such a ..."
• Dreaming of having the body attributes of friends, models or celebrities.
Umm, I'm pretty sure this is everyone.
Of course, the difference is a matter of degrees, and it takes a professional to confirm a diagnosis. But joking that someone needs to "eat something" or "shouldn't be going for seconds," is a slippery slope.
Psychotherapist and anthropologist Rebecca Lester first began her struggles with an eating disorder at the age of 11.
"I didn't know what an eating disorder was; it was not the cool thing to do, it was 1981 and '82, and I was in a small town (Fort Walton Beach, Fla.)," Lester said. Diagnosing her condition took time because so little was known about eating disorders, but her health was so grave that she was admitted to the pediatric ward to treat a potentially rare medical condition.
She now describes her pre-adolescent eating disorder and a relapse at 18 when she entered college as a "combination of fear of being fat but deeper than that. (There was) a lot of shame about being unacceptable and of … existing … and not deserving to exist. It was much deeper than the size."
Lester is now the executive director of her own nonprofit, the Foundation for Applied Psychiatric Anthropology. She's also on the board of the Missouri Eating Disorders Association.
The council had many billboards around town for eating disorders awareness week in February, including this blunt statement, "Everyone knows someone with an eating disorder." Unfortunately most of the conversations we have about weight and eating are done in jest, often taunting or teasing or hyperbolic.
Yet 20 million women and 10 million men (about 10 percent of the population) suffer from a clinically significant eating disorder at some time in their life, according to a 2011 study.
About 90 percent of people affected are between the ages of 13 and 23. Yet boys and women over the age of 40 are the fastest-growing groups affected.
Less than 10 percent of all cases receive treatment.
"Our culture is so conducive to eating disorders in many levels," Lester said. "You can binge in a public space, but what's having a good time versus having a problem."
Denise Wilfley, a psychiatrist specializing in eating disorders treatment at Washington University, said the problem with addressing eating disorders is twofold. In a society that's increasingly overweight it's easier to hide a binge-eating problem and it's easier to revere or celebrate the efforts of someone who's had a dramatic weight loss even if they are harming themselves.
"People are eating more than they ever have before, so it's more culturally accepted, but the problems come when they are trying not to eat and can't stop and this is followed by a high degree of regret and shame," Wilfley said. Ultimately, she said, the emphasis for weight change needs to be health, not size.
"If a preoccupation with eating, shape and weight interferes with someone's ability to enjoy children, spouse, friends, family," those are red flags, she said. Eating in isolation and doing so with a lack of enjoyment or fulfillment is an even more glaring sign of a problem.
Now what?
Rule No. 1: Never engage someone in a conversation about their eating while they are at a meal. You don't want to create any more of a stigma around the practice of eating, which needs to be normalized.
What can you say? Seal offers this advice.
• Ask them how they are feeling by offering something like, "You seem very stressed, how are you doing?" or "You seem very angry or very agitated. What do you need?"
• Don't bring judgment but bring concern.
• Don't say "I noticed you aren't eating," instead say, "I haven't seen you at family meals." If someone has changed their dietary preferences make sure family meals include options for them. If their eating restrictions are a ploy, you'll get to address them later; if it's a healthy lifestyle change embrace it.
Need more help?
• The Missouri Eating Disorders Association has a list of local resources, tips and tools, moedc.org.
• Body U at bodyu.golantern.com has links to eight Missouri universities that offer an online eating disorder screening questionnaire and mobile/online programs tailored to suit their needs.
• Come out to the Missouri Eating Disorders Association Walk (part of National Eating Disorders Association event). You can bring someone to support the cause without making any assumptions. There will be plenty of information on dealing with disorders and raising awareness, if not for you or your loved one in question, maybe for someone close to one of you now or in the future. Registration begins at 9 a.m. and opening ceremony begins at 9:45 a.m. April 2 at Tilles Park, 9551 Litzsinger Road. Register onsite or online at nedawalk.org/stlouis2016. For more information contact Lisa Iken-Sokolik at lisaisokolik@gmail.com.
Debra D. Bass • 314-340-8236
Fashion editor
@debrabass on Twitter