The recent gathering of the Kirkwood Historical Society touched upon a notable life with which few STLers are familiar:
Knowles helped discover the chemical process which produces L-Dopa, used to treat Parkinson's Disease, and also beta blockers, which help control high blood pressure.
And who better to speak to the group that about the life of the organic chemist than his daughter, Kirkwood resident Leslie McIntire.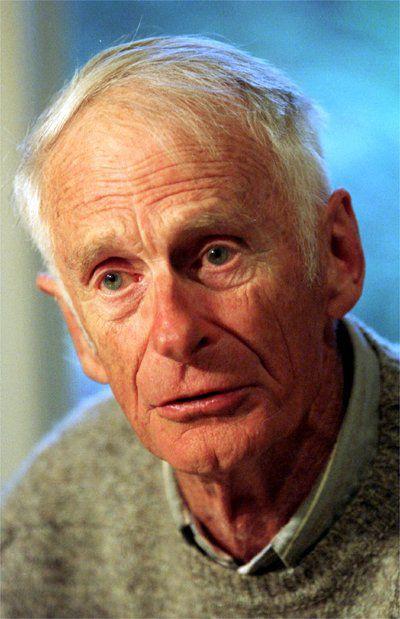 At the meeting hosted Nov. 4 by the society's Gretchen Curry at Mudd's Grove, McIntire pointed out that her parents lived in Kirkwood for 60 years — first on Woodlawn Avenue and then on East Monroe. They moved to Chesterfield in 2005.
A Massachusetts native, Knowles graduated from Harvard University and then earned a doctorate in chemistry at Columbia University.
He began working for Monsanto in 1942 in Dayton, Ohio., and then moved to St. Louis two years later. He married St. Louisan Nancy Cherbonnier in 1945.
Knowles worked for Monsanto until 1986. He died in 2012, at the age of 95.
McIntire said her father did not keep any of the money from the prize, about $200,000, but divided it between several Monsanto employees who assisted him and his two college alma maters.
After Knowles won the award, Monsanto praised Knowles for research "that changed the face of modern medicine."