WEBSTER GROVES — Ryan Brady did what many people do on the fast track. He took advantage of opportunities to play and learn. He traveled to Russia while attending St. Louis University High School, and, with the help of a substantial scholarship, studied engineering at the University of Arizona.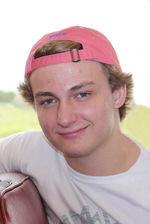 At 19, though, he was tested like never before. A condition called alopecia universalis took away all the hair on his body. He came back home to Webster Groves to regroup and try to come to terms with his new appearance.
He regularly met with a counselor and psychiatrist who prescribed him medicine for anxiety and depression. By early 2019, he seemed to have rounded a corner. He had a girlfriend and looked forward to another family trip to Belize.
"He was at a really good point," said his mother, Christine Brady. "He was ready for the psychiatrist to wean him off some of these medications."
But in the middle of the day, on Jan. 21, he became nauseous at home and unresponsive. He was the first of at least three people in the region this year who public health officials say died from too much "mitragynine," a natural substance derived from the leaves of kratom, a tree grown in Southeast Asia.
The three deaths happened against a backdrop of increasing availability and advertising for kratom. Some consumers are drawn to the "dietary supplement" for pain relief and a natural alternative to treat opioid withdrawal, post-traumatic stress disorder, depression and other health conditions.
Amid the rise in popularity and medical examiners who mention kratom in death reports, there has been a call for regulation from the five-year-old American Kratom Association of Haymarket, Va. Kratom is legal in many places, but St. Charles County is considering a ban. Alton and Jerseyville already banned it.
"We were concerned that it could lead to an opioid addiction and get into the hands of juveniles," said Jerseyville Deputy Police Chief Scott Woelfel. "With the fact that there are so many unknowns, it's better to play it safe."
Kratom first showed up locally in a death studied at the St. Louis County Department of Public Health in 2017. Toxicology reports there and nationally typically find kratom mixed with opioids — heroin, fentanyl, pain pills — that are causing an ongoing epidemic of overdose deaths, cocaine and antidepressant drugs.
But kratom alone, or "mitragynine intoxication," was listed as the cause of death for 21-year-old Brady. Records show that a 46-year-old trucker from south St. Louis County and a 49-year-old grandmother from Franklin County also died from mitragynine intoxication in separate Feb. 7 incidents.
Nick Stosz said he found his wife, Julie, on the floor of their Labadie home that morning. After months of decline following an unsuccessful neck surgery and degenerative bone disease, he said, she'd grown so weak that he thought she died from a heart attack.
"The one thing that we thought was giving her a little bit of quality of life back was the one thing that killed her," he said.
He said his wife took a teaspoon or two of ground kratom three or four times a day mixed with orange juice. He said a friend of hers with rheumatoid arthritis suggested taking it for pain relief.
He said his wife bought kratom at two different stores in the area over a period of months. He said it helped her sleep an hour or two at a time, which was an improvement to her existence. But she eventually experienced withdrawal symptoms when she didn't take it.
"After a dose or two again, she felt back to herself again," he said.
Risk of dependence
A common factor between the three kratom cases is that all of the victims had a combination of prescribed or over-the-counter medications in their systems, according to the death reports. None of the toxicology results included opioids or illicit drugs.
Sarah Riley, director of the St. Louis University Forensic Toxicology Laboratory, which processes deaths from St. Louis County and other areas, said in an interview that kratom can have toxic effects on its own, but mixing it with other drugs — prescribed or abused — can increase toxicity.
"That is where it is most dangerous," Riley said.
She said the public should know that kratom is not "completely safe," partly because there isn't a standard dosage.
"It might be safe to drink a cup of kratom tea in the morning, but it probably isn't safe to just chug it all day long," she said.
"Anecdotally, we see instances of people who are starting to inject it," she said. "It does cause withdrawal."
Despite limited peer-reviewed research, she was confident to say kratom can "sabotage" the body's ability to pump toxins out of the brain. And, like opioids, she said, kratom attaches to brain receptors and becomes lethal by suppressing the respiratory system.
Full autopsies were done in two of the three recent kratom deaths. Both reported "congested and edematous appearance" in the lungs which is consistent with an opioid overdose.
"If we find a substance in their system that we know can act on the same receptors as morphine, and we have signs on autopsy that are consistent with an opioid-related death, the pieces fit together and the medical examiner can call it," Riley said.
Mary Case, medical examiner for St. Louis, Jefferson, Franklin and St. Charles counties, said she was aware of reports that people get relief from kratom for an array of illnesses and ailments.
"This is good and fine and dandy," she said. "But because this is not regulated, you need to know how much is safe to take. Because if you take too much, you might die. As these cases indicate."
Widely available
While there are stores that specialize in selling kratom — as powder, in capsules, taffies and extracts — it's also available to buy online and at convenience stories that sell items that are supposed to be consumed in moderation.
Around the corner from the south St. Louis County home of the 46-year-old long-haul trucker who died, Dirt Cheap sells kratom by the cash register, alongside a hodgepodge of 5-hour-energy shots. The store also sells beer, cigarettes, vaping products and "Dube Tubes," which are used to "smuggle your dube" in "smell proof" containers that look like tampons.
Questions at the store about kratom were referred to Cuba, Mo.-based Wallis Companies, which owns Dirt Cheap and other stores across the region.
"Some people find our products controversial," said Tracey Hughes, a Wallis vice president and spokeswoman. "They are still legal products and there are still a lot of customers that enjoy using those products."
She said everything that Dirt Cheap carries is under regulatory scrutiny.
As for kratom, she said: "It's not a product that the FDA has banned or has any concerns about."
An online Google search for "kratom" and "Food and Drug Administration" turns up a "public health focus" last updated in April. In it, the FDA warns consumers "not to use" kratom because it's unregulated, appears to expose people to the risk of abuse and dependence, and hasn't been studied enough.
The Mayo Clinic adds: "Depending on what is in the plant and the health of the user, taking kratom may be very dangerous."
The American Kratom Association estimates 15 million people consume kratom in the United States. The association formed five years ago in response to an FDA import alert on kratom and threats by the regulatory agency to classify the substance as a dangerous drug, said Mac Haddow, a Washington, D.C.-based lobbyist for the group.
Even though kratom has been banned in parts of Southeast Asia where it has been used for centuries and Indonesia, the largest supplier, is considering a ban, he said, the natural plant leaf is safe. He said it helps relieve pain, provide an energy or mood boost and reduce anxiety.
He said it won't get you high. He was skeptical of the three deaths in St. Louis.
"A family deserves the truth — and so does the kratom community — of what really causes a death," he said.
He blamed kratom deaths on "bad actors" who run the leaf through a chemical process during production to dangerously increase natural levels of 7-hydroxymitragynine in the plant, which, he agreed, can cause fatal overdoses similar to opioids.
He said that is why the association supported recent passage of the Kratom Consumer Protection Act in Utah, Georgia and Arizona, which restricts adulteration of the product, requires clear labeling of ingredients and forbids anyone under 18 to buy it. A similar measure didn't make it through the Missouri Legislature this year.
"The only problem that a consumer needs protections against is the adulterated product," he said, adding later: "It's potentially dangerous if you take (unadulterated) kratom while taking prescription drugs that might cause an adverse reaction. You should consult your doctor when you are doing that. That's true for any other medication or dietary supplement you are taking at the same time."
It's unclear if the three St. Louis-area victims fell prey to natural kratom or adulterated kratom. A $1 million grant from the Centers for Disease Control and Prevention is expanding the St. Louis University toxicology lab to better identify novel psychoactive substances such as 7-hydroxymitragynine.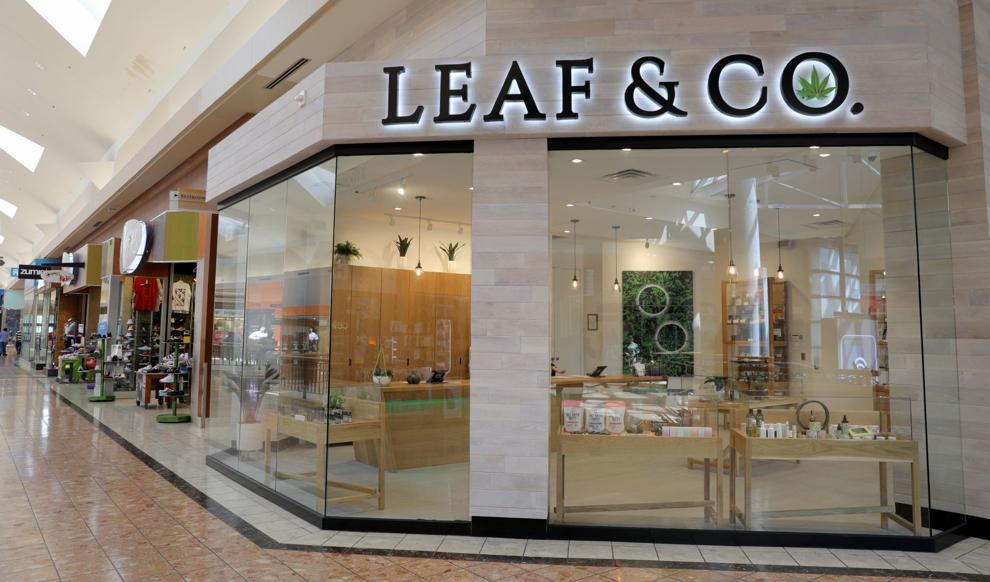 David Palatnik and Dafna Revah don't seem to be slowing down on their effort to offer the "largest selection of fresh kratom in the Midwest." At last count, they said they owned 22 kratom stores, including five head shops, in Dallas, Chicago and St. Louis areas.
In April, they opened Leaf & Co. above the food court at the Galleria. A kratom menu there offers 15 strains, ranging from Red Bali for mood uplift, pain relief and relaxation to Green Horned Maeng Da mainly for energy. Their store in the Tower Grove neighborhood has a different strain for each week of the year.
They were skeptical of the three deaths in the St. Louis area that public health officials say were caused only by kratom, and other deaths caused by kratom mixed with illegal drugs.
"There's always going to be a fight because there isn't a way for Big Pharma to regulate this," Revah said of kratom. "It shouldn't hurt the consumer because there were some bad actors out there."
They called for regulations over a ban.
"I want to see kratom in the context of responsible consumers and protecting consumers," Palatnik said.