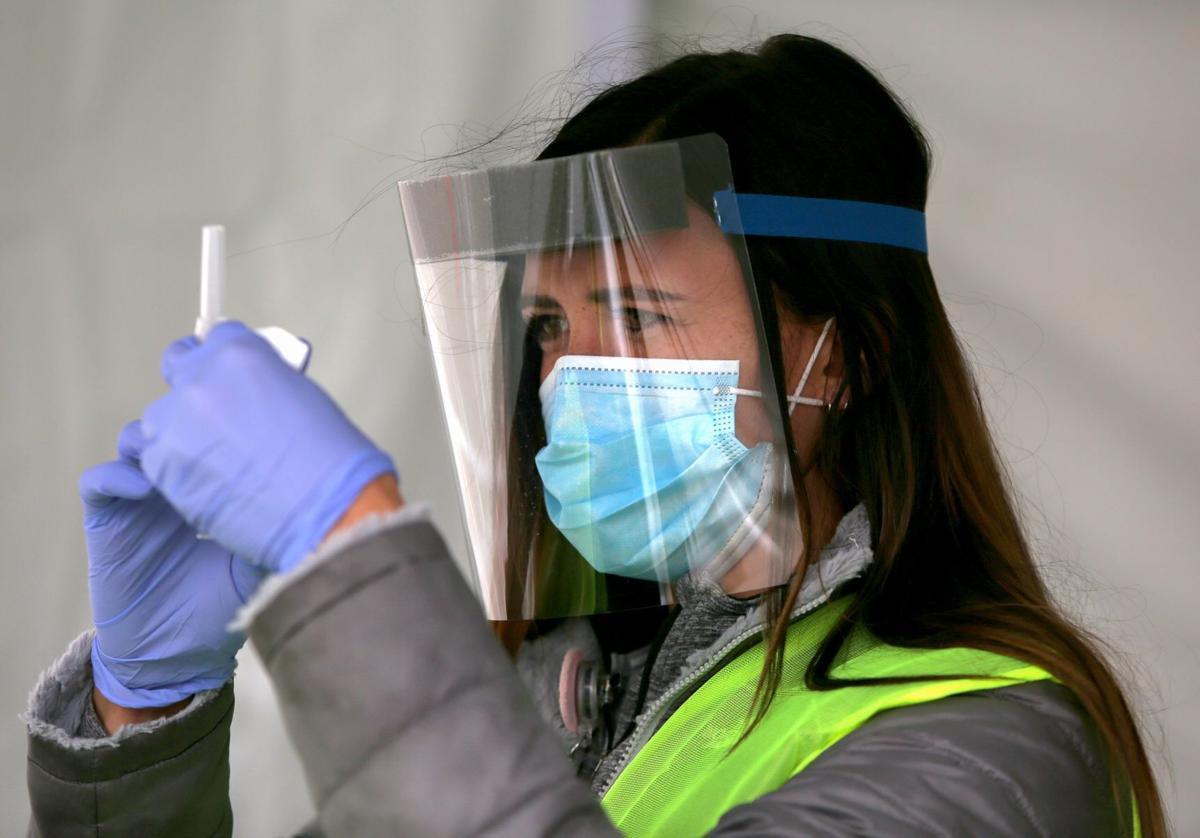 ST. LOUIS — The fear of public health professionals that a severe flu season this year could create a 'twindemic,' with flu and COVID-19 patients competing for ventilators and hospital capacity, has largely been avoided so far in Missouri.
The state's influenza report shows that by Dec. 26, 681 people had tested positive for influenza, the lowest number by this time in at least the last six Missouri flu seasons. Case numbers have fluctuated greatly in those years, but averaged about 12,885 lab-confirmed cases by the end of December.
There has been one confirmed influenza death in the state since October, compared with eight, two and nine by the same time in the previous three flu seasons. In comparison, 3,730 people have died from COVID-19 in Missouri since October.
"I think this year shows that the steps we're taking to drop our COVID numbers are also preventing the flu," said Dr. Hilary Babcock, an infectious disease specialist with the Washington University School of Medicine and Barnes-Jewish Hospital.
Babcock said measures like social distancing and wearing masks have kept flu numbers much lower than cases of COVID-19 because the population already has some built-in immunity to the flu and vaccines are widely available.
Babcock said the U.S. may also have pandemic precautions in the Southern Hemisphere to thank in part for the low numbers. Cases fell to record lows in countries south of the equator, where flu season lasts from June through August, and can influence the severity of outbreaks farther north.
Despite the initial positive indications, however, Babcock remains cautious. Flu season generally begins in October and lasts through May, with the peak arriving from December to February.
"A crystal ball would be helpful," she said. "We do have a pretty variable onset to flu season in this region, but I am cautiously optimistic."
The promising statistics in Missouri mirror a national dip in flu cases, according to the federal Centers for Disease Control and Prevention. Unlike a typical year, the CDC reports that flu levels in every state and territory in the U.S. have remained "minimal" so far this season. The agency also says that fewer than 0.3% of influenza tests nationally have come back positive.
National data on flu vaccinations is incomplete, but preliminary numbers from the CDC show a substantial increase in vaccines administered by pharmacies. That may be because fewer people are getting them at work or school.
Dr. Sarah George, an associate professor of infectious diseases at St. Louis University Medical School, said the encouraging numbers are helping ease fears that a flood of flu patients would stretch resources in hospitals already burdened by COVID-19.
"It was a very real fear and something of a worst-case scenario," she said. "We're not out of the woods yet, but we're hoping that if the current trend continues we will avoid that."
George said the modest number of flu cases so far is a testament to the efficacy of social distancing measures.
"The flu vaccine didn't get any more potent. The disease didn't get any less contagious," she said. "But people changed how they behaved and now we're seeing the lowest flu numbers in 10 years."
Flu vaccinations are still available this season. Information on how to get a shot can be found at vaccinateSTL.org.