JEFFERSON CITY — Ned Presnall was already rocking the boat when he showed up here in 2017 for Recovery Advocacy Day. He was handing out flyers inside the Capitol that read: "We are wasting money and failing to reverse Missouri's overdose epidemic."
Presnall had graphics, bullet points and arguments to share that he'd sharpened as a researcher at Washington University and a clinician at Clayton Behavioral. Unexpectedly, he made it all the way to the House Health and Mental Health Policy Committee that day, where, he said, he went on to testify for 45 minutes about how medication-assisted treatment is effective at saving lives but underused.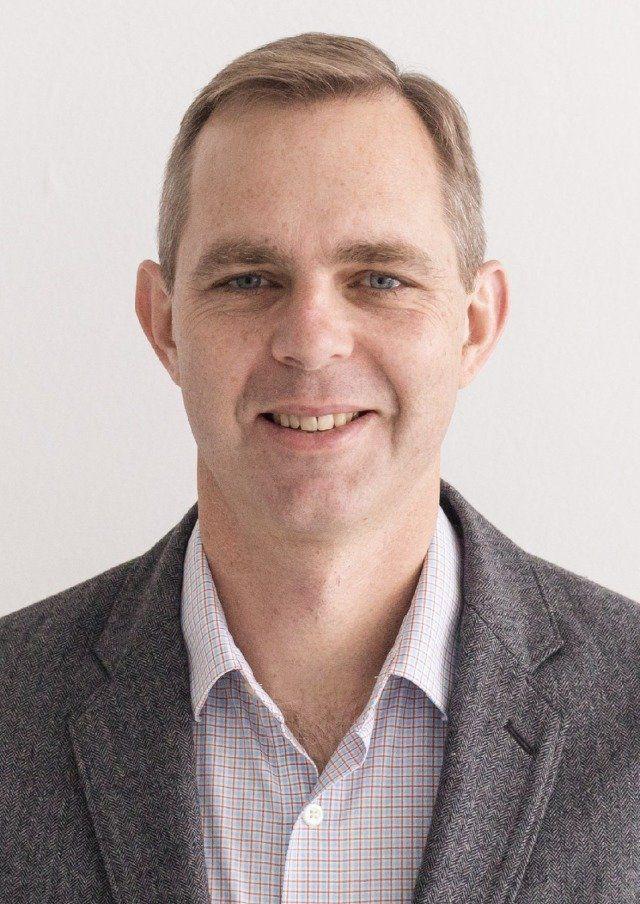 He testified that the state-funded network of traditional substance abuse treatment centers, which mainly rely on counseling and group therapies, had a "monopoly" and little incentive to provide "effective or cost-effective care," such as prescribing buprenorphine or methadone to control painful withdrawal symptoms.
That caused fallout. But not long after, Presnall was hired as a consultant to the state on addiction-related matters. He helped develop and teach the medication-first model in Missouri as part of a $65 million opioid response grant. That position ended Monday, when Rachel Winograd, the grant director, fired him. Presnall, 43, of Kirkwood had finally said too much.
"There comes a time when, with really smart advocates like Ned, it needs to be decided where they will be most effective with their advocacy — inside a system or outside of it," said Winograd, of the Missouri Institute of Mental Health at the University of Missouri-St. Louis. "Right now my team is working inside the system to make changes with a variety of stakeholders. Maintaining those relationships is critical."
Last weekend, Presnall was quoted in an in-depth Post-Dispatch report that profiled Jordan Valley Community Health Center in Springfield, one of only two clinics in Missouri that treat people addicted to opioids on a walk-in basis with medication and access to wraparound services.
Rather than wait for a better state and federal response, Jordan Valley Community Health Center in Springfield, Missouri, came up with its own. And it appears to be working.
Including a link to the story, Presnall wrote on Twitter that opioid use disorder funding should be directed to federally qualified health care centers such as Jordan Valley and other primary care settings instead of the state's network of existing substance use treatment providers.
"The uninsured," Presnall said via Twitter, "are usually relegated to counseling programs with a political lock on (opioid use disorder) funding and with perverse financial incentives to offering counseling instead of medicine."
In Missouri, we need to direct OUD treatment dollars to primary care. The uninsured are usually relegated to counseling programs with a political lock on OUD funding and with perverse financial incentives to offer counseling instead of medicine. https://t.co/VyGqvYsmFf

— Ned Presnall (@NedPresnall) January 11, 2020
Mark Schwartz, a lobbyist who oversees governmental affairs for the Coalition for Community Behavioral Healthcare, briefly weighed in by asking Presnall for specifics. Presnall responded with a 27-point thread about how traditional drug treatment agencies weren't best equipped to respond to the epidemic and essentially costing lives. Studies, including one that Presnall co-authored, have shown that patients stay in treatment longest when they are treated with medication in doctors' offices, not traditional drug treatment centers. Yet primary care facilities weren't targeted with any of the funding from the $65 million grant.
"The system is designed to protect the flow of money even when changing the flow would be in the best interest of patients," Presnall wrote. "There's never been a time in our country's history when it's been more imperative that we change the way (substance use treatment) is funded and delivered."
On Monday, Presnall was on Twitter once again, announcing that he'd been dismissed from his role with the statewide opioid response team. "You can say a lot of things on Twitter but don't analyze the flow of money or call out the established interests that carefully protect it," he wrote.
1/6 Yesterday I was dismissed from Missouri's SOR training and consultation team by Department of Mental Health leadership (good people / bad system) for posting this thread: https://t.co/BwP8V0GNYT You can say a lot of things on Twitter but don't analyze the flow of money

— Ned Presnall (@NedPresnall) January 14, 2020
Later, he told the Post-Dispatch that politics was the tail wagging the dog at the Department of Mental Health, which oversees the opioid response grant and funding for many traditional drug treatment centers.
Schwartz forwarded a call for comment to Brent McGinty, president of the coalition, who said he'd complained this week about Presnall's Twitter comments to Mark Stringer, director of the Department of Mental Health and other top leaders of the agency. McGinty said the coalition has had concerns "over the years" with "several aspects" of the state opioid response grant, mainly regarding how the money is spent.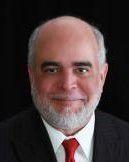 "We feel like we have been national leaders in (medication-assisted treatment)," McGinty said. "We certainly agree that we need to be moving more that way, but certainly there is a bit of disagreement about other services needing to be included in part of that treatment array."
He said providers are already underfunded and trying to treat numerous addictions — meth, alcohol, opioids.
"We are all in it for the same reasons," McGinty said. "We are doing our best to work in an underfunded system to save lives and promote recovery and serve our communities."
On Wednesday, Stringer said in an interview that the state network of traditional drug treatment centers needs more funding, not less.
"You know what is sad is that we agree on so many things, Ned and me and my team," Stringer said. "I personally just can't tolerate a message that says let's take money from here and put it over here when this system is starving."
He said he agreed with Presnall's point that there are financial incentives in the state system that haven't kept up with the evidence-based practices of medication-assisted treatment. He said he hopes that in the next 10 to 15 years more opioid addicts will be treated in primary care settings.
"But right now," he said, "a lot of those places don't want to see our folks and a lot of our folks are uninsured."
There is more at stake than the $65 million opioid response grant. Many more addicts are dying and more money is likely coming to address the need.
Missouri Attorney General Eric Schmitt listened to their suggestions at a roundtable in St. Louis.
At a listening tour in November about the opioid epidemic, Missouri Attorney General Eric Schmitt estimated that "tens of millions of dollars" could come to Missouri within the next few years from a potential settlement windfall from lawsuits against opioid painkiller companies that allegedly misrepresented the addictive nature of the prescription drugs.
Presnall was part of the tour stop in St. Louis. He advocated for the integration of medications into the treatment of opioid use disorder. Stringer, also in attendance, pitched a bigger tent.
"When and if we get the funds, we need to get them out in the most effective way possible, and that will include prevention services, treatment services, recovery services," Stringer said then. "Certainly the use of medications in treating people with opioid use disorders."