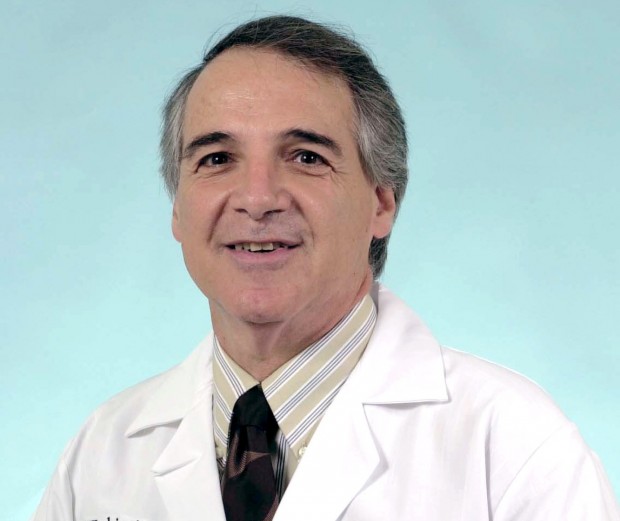 Baby boomers who rocked out at concerts are now finding themselves looking into purchasing hearing aids.
One in three people older than 65 have hearing loss. Typically, the chief complaint of these patients is, "I don't hear well in noise."
Hearing aid manufacturers have been working on technologies to address this complaint, and significant advances have been achieved. Most hearing aids today contain a microcomputer that is more sophisticated in responding to noise in the environment, so people don't get background noise.
The new generation of hearing aids also automatically softens sounds that come from behind and from the side to control feedback, or a high-pitched squeal. Equally important to the successful use of hearing aids is how hearing aids are fitted.
Just like eyeglasses, hearing aids require a prescription that is unique to each person and ear. Often, it's not the brand or model of hearing aid that make a difference but rather the manner in which the hearing aid is fitted.
According to current best practices, it is extremely important that audiologists fitting hearing aids perform real ear measures (REM). This is a simple procedure using software that measures the effectiveness of a hearing aid while in a patient's ear. REM measures whether the hearing aid is providing ample amplification across frequencies.
Unfortunately, audiologists do not use REM in approximately 75 percent to 80 percent of hearing aids fitted. Instead, they use software that fits hearing aids using manufacturer guidelines.
Many of these guidelines reduce the amplification in the frequencies most important for understanding speech and make the hearing aids ineffective.
If you visit an office to inquire about hearing aids, the first question to ask is if REM is used.
Finally, every hearing aid style has different features. As you add more features, both the benefits and costs increase. Some current hearing aids are virtually automatic. Some also use Bluetooth technology to connect wirelessly to cellphones, MP3 players, TVs, computers or radios.
Other hearing aids automatically can be adjusted for different listening situations (quiet, noise, TV, music, telephone) or use a remote control to change programs or change volume.
To find the hearing aid that works best, patients may have to try more than one. Ask your audiologist if you can have a trial period. You and your audiologist can collaborate to find the best hearing aid for you.
Michael Valente is a clinical professor of audiology and director of the Division of Adult Audiology at Washington University.