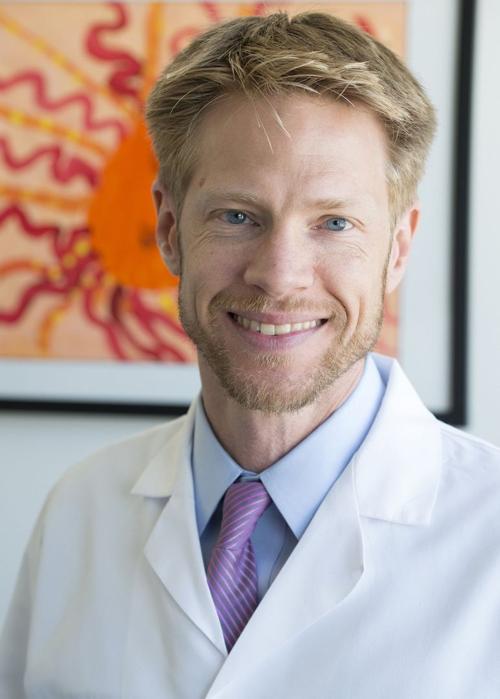 How can I maintain gut health and restore it when it's been disrupted? These questions are highly relevant to older adults, who frequently develop changes in digestive health and function.
There are multiple reason for these changes. Older adults frequently consume a complex array of medications for various disorders. Many of these may directly or indirectly change bowel function. For example, many people develop diarrhea after taking antibiotics. Bloating and constipation also are more common as we age.
During the past several years, research has shown that microbes in the gut play important roles in maintaining normal health as well as contributing to chronic diseases. Microbes in the gut have been linked to disease conditions from irritable bowel syndrome to Crohn's disease.
With these discoveries, both patients and physicians have wanted to harness the potential of good microbes to regain or maintain health. The most commonly used approach has been to take supplements or food products containing so-called probiotic bacteria, or probiotics.
Probiotics are believed to confer health benefits when consumed in adequate amounts.
Most frequently, probiotics are bacteria, though some yeast species such as Saccharomyces boulardii also are considered probiotics. Probiotic supplements commonly contain bacteria from the Lactobacillus and the bifidobacteria species. The same species often are found in yogurts that contain probiotics.
Probiotics generally are considered to be safe for most individuals who are not severely immune compromised. However, you should be aware of several important points before starting a probiotic:
• Probiotic supplement labels typically indicate that the product "improves digestive health" or "strengthens the immune system" or "improves bowel regularity." The reason for the generality of these claims is that the Food and Drug Administration has not yet approved any health claims for probiotics. They have not been proven in rigorous scientific studies to treat any specific condition.
• Thus, it is very important that you understand your own reasoning for wanting to take a probiotic. Moreover, it is worth monitoring your symptoms to determine whether the supplement you are taking is meeting these goals. If you're not noticing any improvement, your money might be better spent elsewhere.
• If you do regularly take a probiotic, let your physician know.
• If your health condition is severe, do not replace a scientifically proven treatment with a probiotic. Probiotic supplement efficacy is typically moderate compared to traditional pharmaceuticals.
In my own practice, I have found probiotics to be useful in a few instances. Each of these has support from research.
• Antibiotic-associated diarrhea: Most probiotic supplements that contain Lactobacillus seem to be able to limit the duration or intensity of diarrhea associated with taking common antibiotics. Individuals might consider taking their probiotic supplement at a different time than the antibiotic to enhance the likelihood that the probiotic supplement stays alive and effective.
• Infectious gastroenteritis: These infectious episodes can be bothersome not only during the acute phase of diarrhea and vomiting but also frequently contribute to some bowel irregularity for weeks afterward. Taking a Lactobacillus probiotic may shorten the duration of both the acute illness and extended symptoms.
• Irritable bowel syndrome: This is a chronic syndrome that causes cramping, abdominal pain, bloating, gas, diarrhea and constipation. Several studies suggest that certain probiotic products can reduce the symptoms in some individuals. Align, which contains bifidobacteria, has helped some individuals in my practice.
Many of us in the medical community eagerly are awaiting the next generation of probiotics, which may have greater efficacy. Still, we will need to match the specific probiotic to the specific condition.
Dr. Matthew Ciorba is a gastroenterologist and assistant professor of medicine at Washington University.
Build your health & fitness knowledge
Sign up here to get the latest health & fitness updates in your inbox every week!