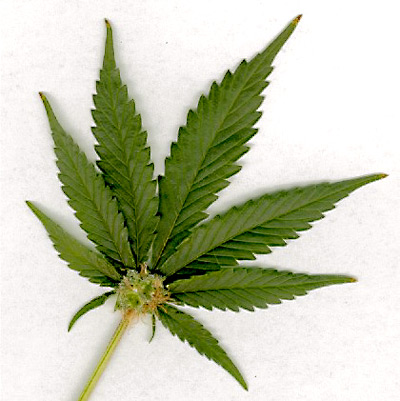 Forty years ago I published a paper on the effects of cannabis, which had findings that would not have surprised flower children of the 1960s.
Cannabis — also known as marijuana — increases the desire for food, makes foods smell better and taste richer, decreases pain and relaxes and elevates a person's mood. Subsequent studies have confirmed these effects, in addition to cannabis' effectiveness in reducing nausea and vomiting.
Patients at the end of their lives can have problems with appetite, nausea, pain, anxiety and sadness. Could cannabis help these patients?
Two drugs, which have one of the active ingredients of cannabis called tetrahydrocannibinol, are approved by the FDA for treating nausea and anorexia in patients with cancer or AIDS. These drugs are called dronabinol and nabilone.
We have found dronabinol is very useful in treating older people who live in nursing homes and are at the end of their lives. However, the drug can cause some decline in memory, and the recommended doses are often too high, resulting in confusion and some psychedelic effects.
Synthetic cannabinoid drugs take about an hour to have an effect compared to medical marijuana, which when smoked or vaporized has an effect within minutes. Nabiximols, a medical mouth spray that is not available in the United States, works even more rapidly. Like cannabis, it reduces spasticity in patients with multiple sclerosis.
In states where medical marijuana is available, the drug is being used to help people go gently into the good night. As an example, a hospice in Denver makes cannabis available for free to its clients.
I see cannabis as an extraordinarily safe drug to be given if needed at the end of life.
In keeping with the sentiment of Proverbs 31:6 — "give strong drink to him that is ready to perish," I would support legalizing medical marijuana as an option for end of life care.
SLUCare physician John Morley is director of geriatrics at St. Louis University and a geriatrician at St. Louis University and Des Peres hospitals. Email him at morley@slu.edu.