Editor's note: On Jan. 19, 2015, 14-year-old St. Charles boy John Smith fell through the ice on Lake Sainte Louise and was underwater for 15 minutes. Four years later, the story of his recovery after his heart stopped beating for 43 minutes was been made into a movie, "Breakthrough." 
Here is a look back at our original reporting on that story.
A teen who nearly drowned at Lake Sainte Louise walked out of the hospital Wednesday on his own.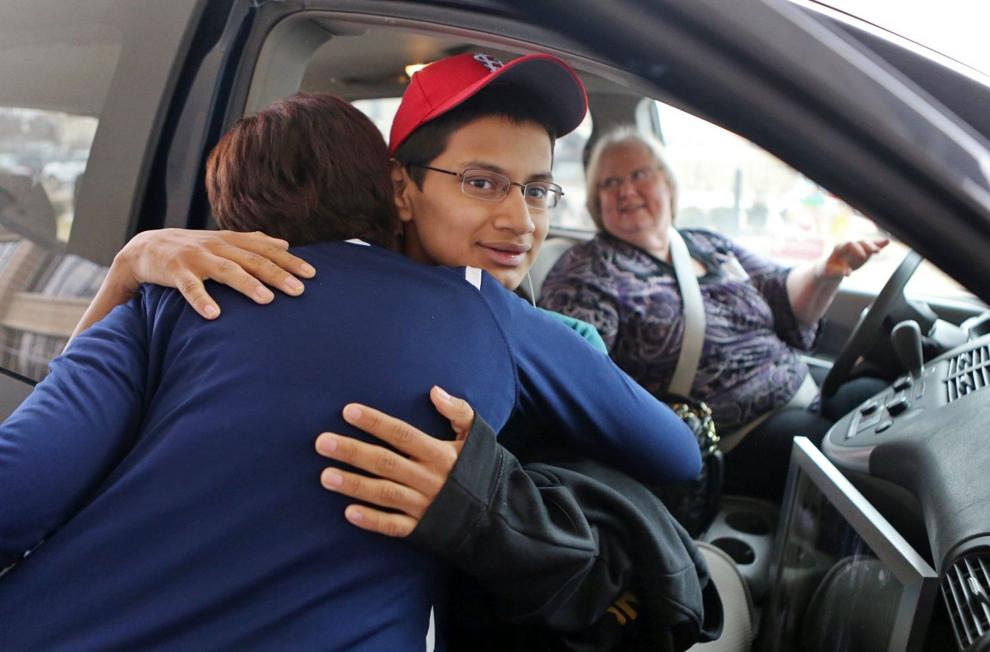 He wasn't breathing, and paramedics and doctors performed CPR on him for 43 minutes without regaining a pulse.
Dr. Kent Sutterer, the lead emergency room physician at St. Joseph West that day, said he was starting to give up hope, so he brought John's mother, Joyce, into the room to say goodbye.
Sutterer, whose daughter is in the same eighth-grade class as John, said he'd never seen anyone survive after being without a pulse for more than 25 minutes.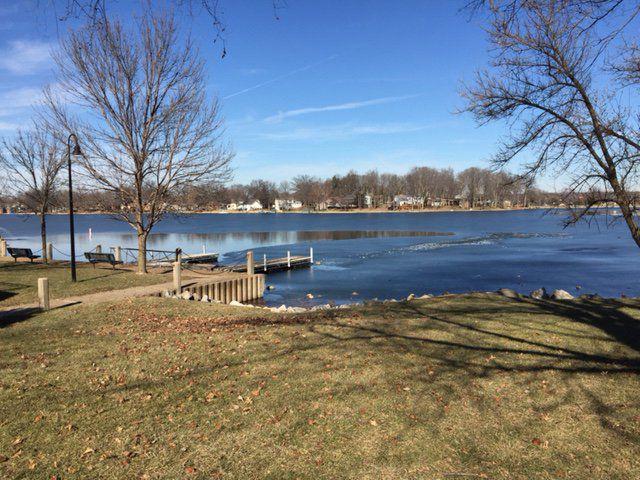 "So at 43 minutes, I was not hopeful at all that he would come back," Sutterer said, "I was anticipating explaining to his mom that efforts were futile from this point forward."
But when Joyce Smith came in and saw what was going on, her reaction was to start praying loudly.
"I said, 'Lord, Holy Spirit, just give me back my son!' "
Seconds later, John's heart began to beat again.
Sutterer said that, like everyone else in the room, he was shocked, but John's prognosis was still grave.
"His pupils were just minimally reactive, and he was taking occasional gasping-type respirations," Sutterer said.
The amount of time John had been without a pulse combined with his blood's pH level, which was below the range where Sutterer had seen anyone survive, were too much, he said. It would be only a matter of hours or days before he would die, Sutterer said he thought.
Once John was stabilized he was airlifted to Cardinal Glennon Children's Medical Center in St. Louis.
Jason Noble, lead pastor of the Smiths' church, First Assembly Church in St. Peters, said after John arrived five pastors gathered in his room to pray.
That's when, Noble said, he saw a vision of two angels in the room and lights over John's head.
"What I believe is that God was putting his brain back together again, almost rewiring it," Noble said. "I know that sounds strange, but as soon as it happened, John's shoulders came off the bed, his eyes opened, and he grabbed my hand. I knew at that point that God was going to pull him through."
By the next day, John was giving his friends and family the thumbs-up sign, although he remained on a ventilator for eight more days.
John said he and another boy had spent the night at a classmate's home in Lake Saint Louis the night before the accident because they were off that Monday for Martin Luther King Day.
He remembers nothing about the accident. Pictures of the trio posing on the ice just before they fell through have brought back only bits and pieces of that day. The other teens were not seriously injured.
John was adopted from Guatemala by Joyce and Brian Smith when he was five months old. Brian Smith had been on several mission trips to Latin America to build schools for children, and after one trip, he asked Joyce if she would consider adopting a child. The couple, both on their second marriages, have three grown sons between them.
John gets good grades at Living Word Christian School, where his favorite subject is Earth sciences, and he loves basketball.
"When he's not playing it, he's watching it on TV with his dad," Joyce Smith said.
At 5-foot-3, John is short even for a point guard, but according to his mom, he "burns up the court."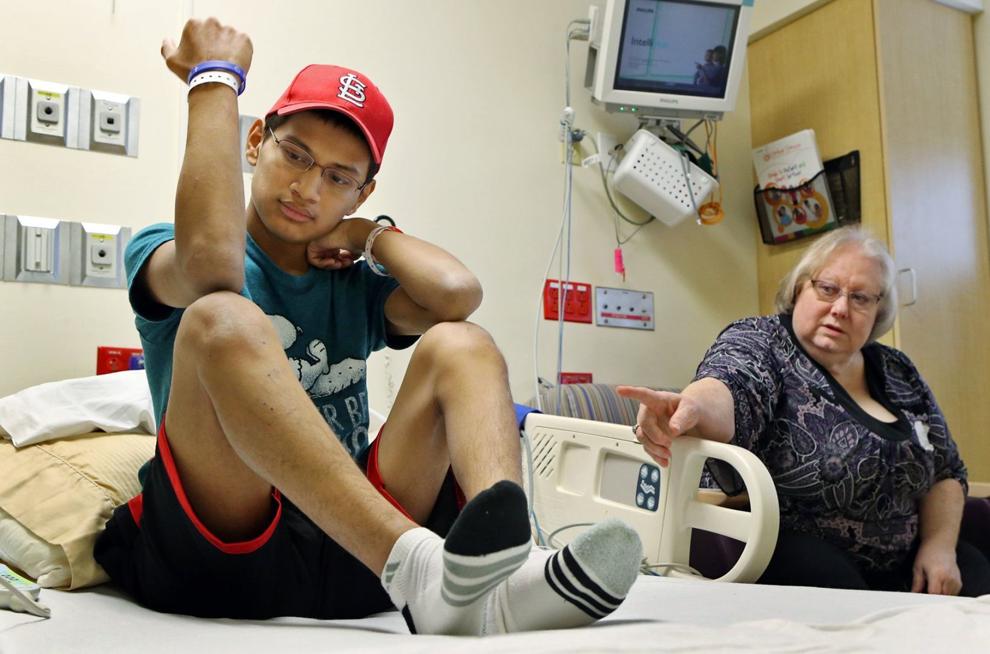 John seems to have no lasting effects from his near-fatal experience. He has some scrapes on his arms, legs and neck from the jagged edges of the ice, and his hands are sore, but not sore enough to keep him from texting his friends.
When John got out of the hospital, he was heading for a meal of steak and chicken tenders at his favorite restaurant — O'Charley's. His aunt was planning to bring over a chocolate raspberry cheesecake. John is hoping to gain back the 20 pounds he's lost since the accident.
He was looking forward to getting some sleep, too.
"This bed is awful, and I'm not eating hospital food any more," he said.
He is facing several weeks of outpatient physical therapy.
Joyce Smith said she had been overwhelmed by the support and prayers her family received during the past two weeks.
"In a world where it seems like all you hear is bad news, I've seen that people really do care, and they really love one another, and they are willing to reach out and help," she said.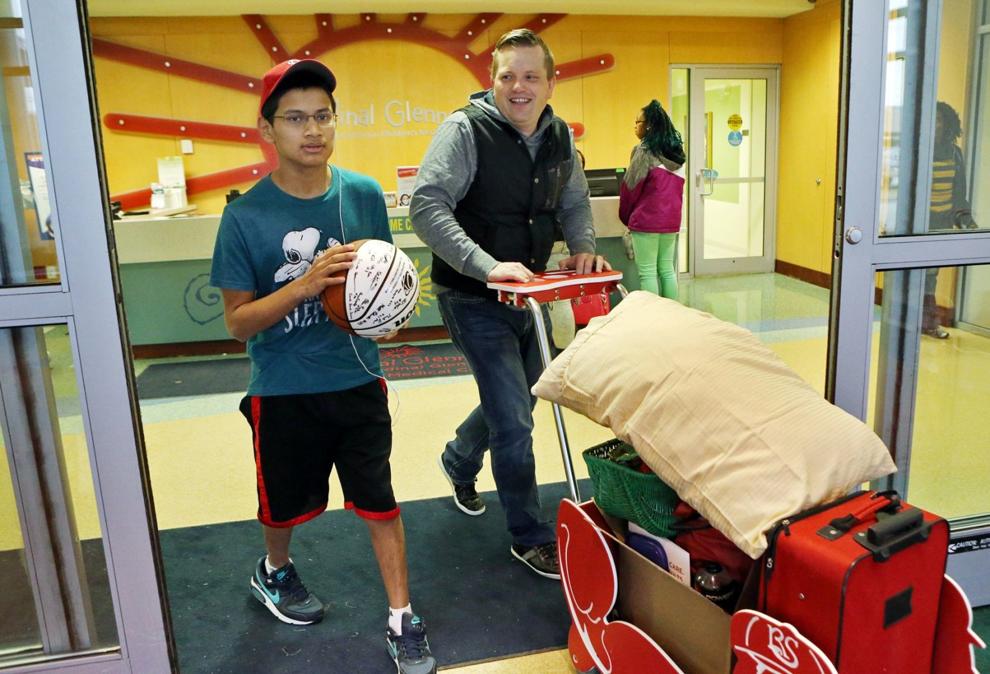 She said she believed that through John's amazing recovery, God was sending a message of love.
"I believe every word of that," John said. "I don't always agree with my mom, but this time I definitely do."
---
Photos from the premiere
Susan Weich • 636-493-9674
@susan_weich on Twitter