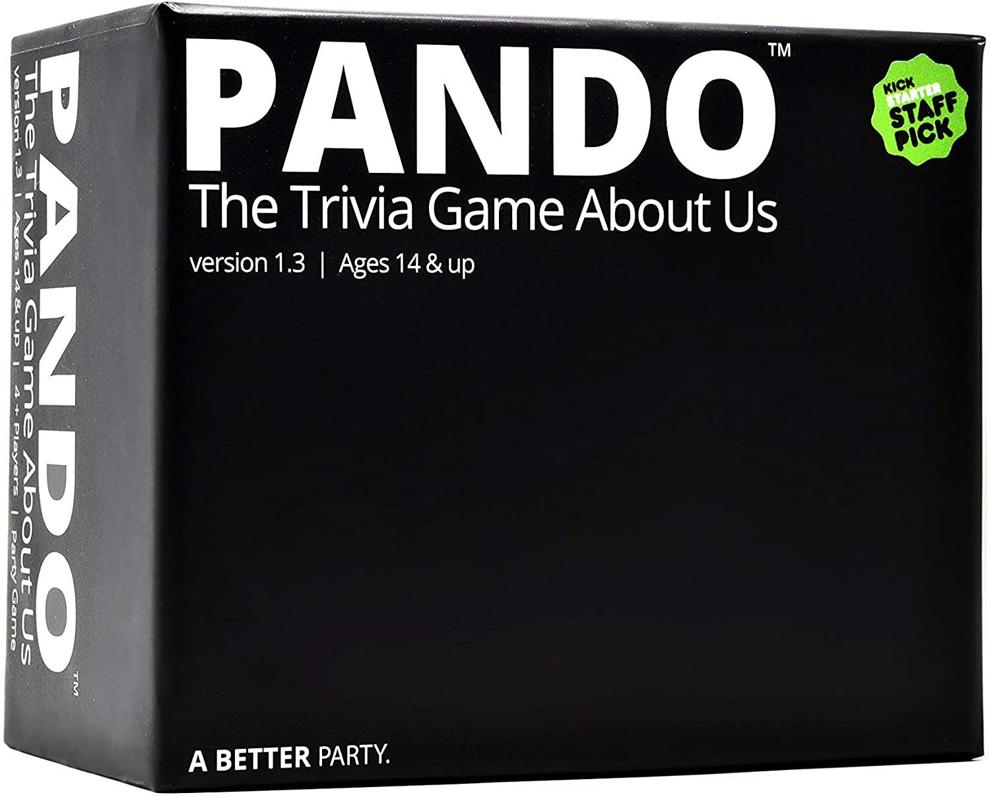 Who • 2 or more players, ages 14 and up 
What • Each round, players compete to see who knows the most random facts about the other players. As the tagline says, "No pencils, no paper, no scorecards. This is a party. You're not in first grade."
What we thought • As the mom of teenage boys, sometimes it's a little hard to get them to talk about themselves. This game solves all of that. It asks questions like "Do I believe in aliens?" or "Name a game installed on my phone." Scoring is on the honor system; you don't write down the correct answer beforehand like in "The Newlywed Game." So when my son said my biggest fear was something happening to my kids when I had thought snakes, I said, huh, you are right, you get the points for that answer. I had fun playing with just two or three of us, and I'm sure when we gather in big groups again, it will be fun playing that way, too.