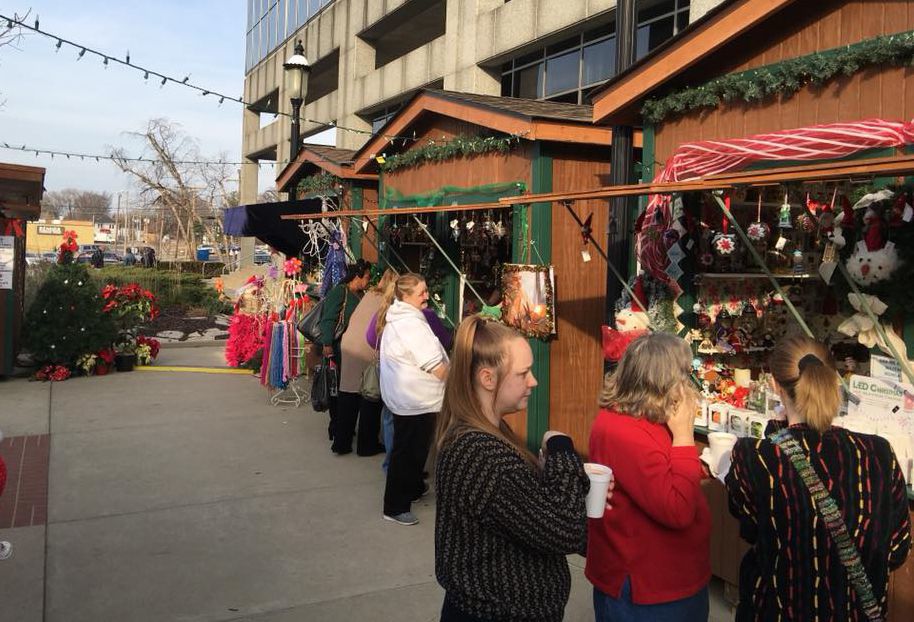 This Southern Illinois town with German roots knows how to enjoy the holidays — Christmas, in particular. Throughout the year, the downtown business community plays host to a bevy of seasonal events, but it kicks into reindeer-fueled overdrive in November and December.
While you're there
Christmas in Belleville: The annual Santa Parade is scheduled for Nov. 29; a candlelight house tour will take place Dec. 8, and a gingerbread cookie walk is Dec. 14. Horse-drawn trolley rides also will be offered on Fridays, Saturdays and Sundays (plus one Thursday, on Dec. 19) from Nov. 29 through Dec. 22.
Be sure to check out: Belleville Christkindlmarkt, a downtown open-air market that celebrates the town's German heritage with plenty of food, shopping and entertainment. This year, it runs Nov. 29 through Dec. 23.
Grab a bite to eat: Pop in to Abe's Gourmet Popcorn, 105 East Main Street, to be tempted by dozens of flavors, from the traditional (caramel) to the unexpected (black licorice) to the "dang, that's good!" (chili cheese).