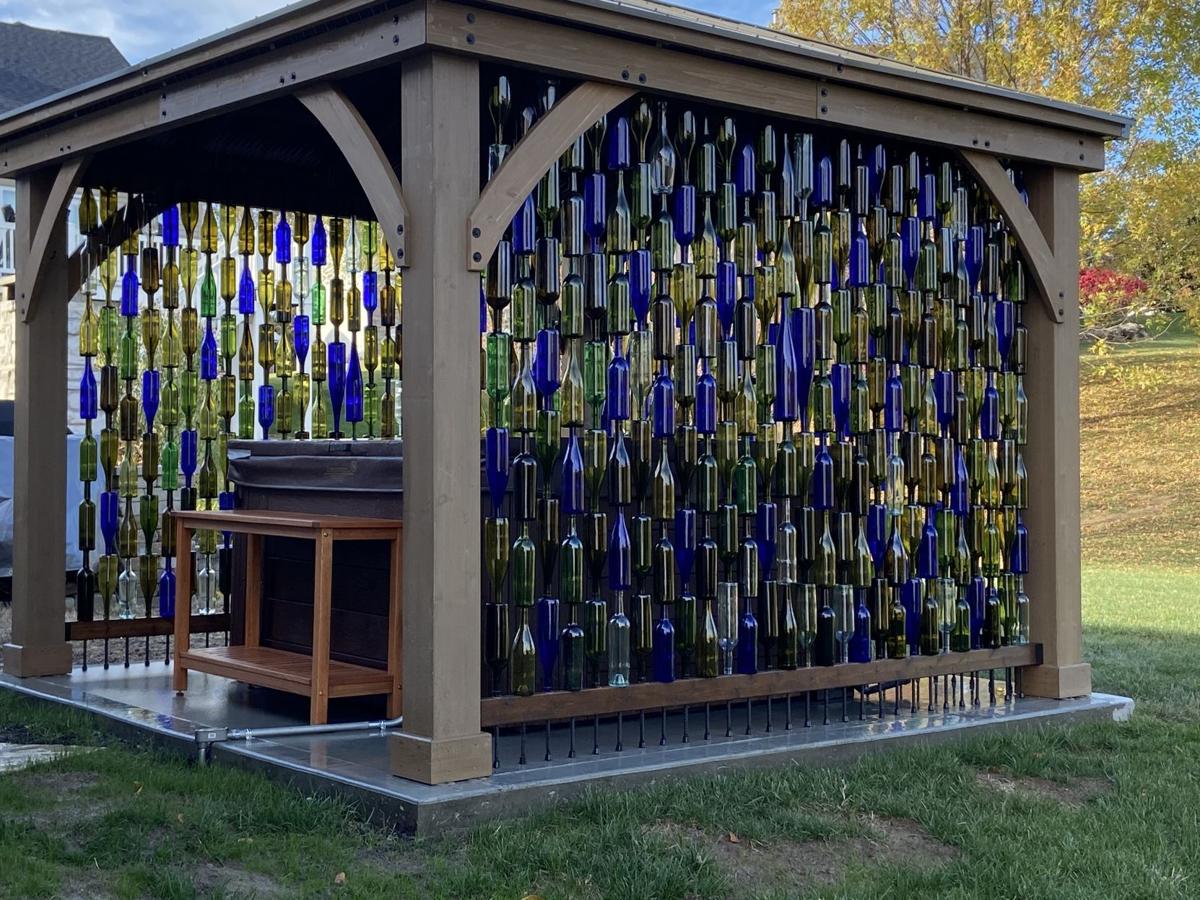 It all started when Karen Kirkes of O'Fallon, Missouri, was traveling to Denver for work. She was at a restaurant and saw a divider wall made of colorful wine bottles there. "I thought, well, that's a great idea," she says. She studied it, and brought the idea home. And went with, big time.
She and her boyfriend, Denis Burlage, set to building three wine walls around their hot tub gazebo, which they put together from a kit. They used rebar, metal brackets and a whole lot of trial and error. Each of the three sides has 196 bottles, gathered over the course of three years from friends, restaurants and tasting events.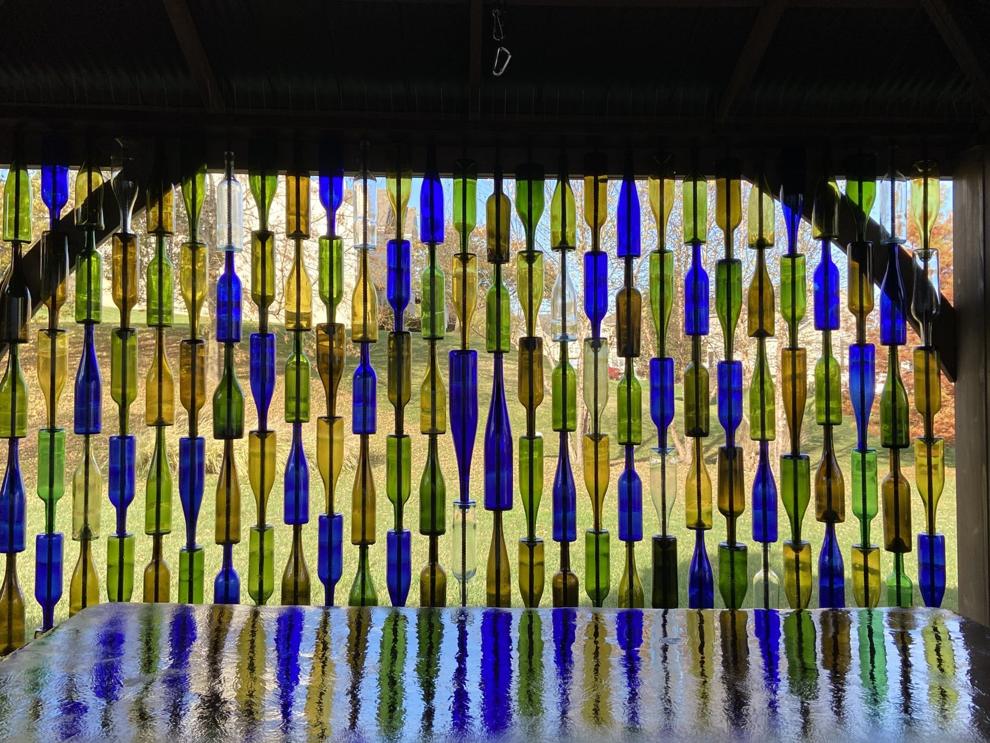 She finished the project right around Halloween.
"I hope I never have to take another label off another wine bottle, but I'm very pleased with the result of it."
And what if a storm comes and ruins the project she's spent years on? "I wish people would quit talking about it," she says with a laugh. "I guess if it happens it happens."
---
This got us thinking of some other great uses for leftover wine bottles. Since the pandemic began, maybe you have a few extra leftover and are looking for some more creative ways to recycle them.