Three years ago, John Kreilich began creating his "Bali meets St. Louis" dream backyard.
He had barely begun the process when the small excavation machine he used rolled and trapped him beneath it. His neighbor, Kreilich remembers gratefully, rushed to help. The accident left Kreilich's pelvis broken in three places.
Despite the accident, Kreilich felt determined to finish the project after he healed.
"It's a real passion because I never stopped, even after almost dying," Kreilich says.
Kreilich began again in April of this year and finished in June. In a $20,000 endeavor, what was once a relatively normal, grassy backyard in his Webster Groves home now resides a rock waterfall leading into a natural, 6-foot-deep pool beside a white, sand-covered pseudo-beach.
Kreilich moved into his home 13 years ago and had always wanted to attempt a renovation. Before the addition, he cared for a certified prairie farm toward the back of his property, as well as eight chickens.
He still maintains both, as well as a certified butterfly garden and vegetable and flower patches in the front of the house.
For a majority of his career, Kreilich worked as a biologist, traveling and studying plants. Growing and nurturing wildlife at his home allows him to continue learning while giving him an outlet to relieve stress.
"My passion is wildlife, the environment, bringing a natural ecosystem into your land and your home," Kreilich says.
This time, Kreilich hired Furfaro Design/Build Landscapes to help build the backyard haven. He wanted everything as natural as possible.
Kreilich's design comes from his love of other cultures, specifically Asian landscapes, and of his home state. To mimic Missouri's landscape, Kreilich bought about 40,000 pounds of stone similar to that of the Meramec River from Kirkwood Material Supply. He planted various banana trees and palms, which he brings inside during the cooler months, in both the front and back of the house, along with native Missouri grasses and flowers such as daisies around the pool.
Kreilich, his wife and daughter swim in the pool, but they are not the only ones. Kreilich even incorporates typical fish, such as crayfish and minnows, into his backyard. He returns from fishing trips trout in hand to put them into the pool, which he later enjoys viewing while snorkeling.
Equipped with various places to sit throughout the property, Kreilich bought white sand to create a miniature beach for the family to enjoy.
"It's just like you're surrounded by all this beauty all the time," Kreilich says. "This is very relaxing, sitting out here, just kind of marveling at nature and how God makes all these things so amazing."
Despite so much to care for, Kreilich says upkeep takes little time. He spends about an hour each day in the front yard maintaining the flower and vegetable gardens, as well as about an hour in the backyard cleaning or working on the pool and waterfall.
Kreilich currently wants to take time to enjoy the new features. For the future, however, he has big plans.
Eventually, Kreilich wants to construct an outdoor fireplace to use in the winter. He already cleared a space toward the back corner of his property big enough to build a natural hot tub, heated by the fire itself.
He also wants to expand the beach area by putting sand between the stepping stones leading toward the beach and farther out.
If the family ever moved, Kreilich would have to build another backyard oasis wherever they went.
"I had this vision, and it's exactly how I thought it would look," Kreilich says.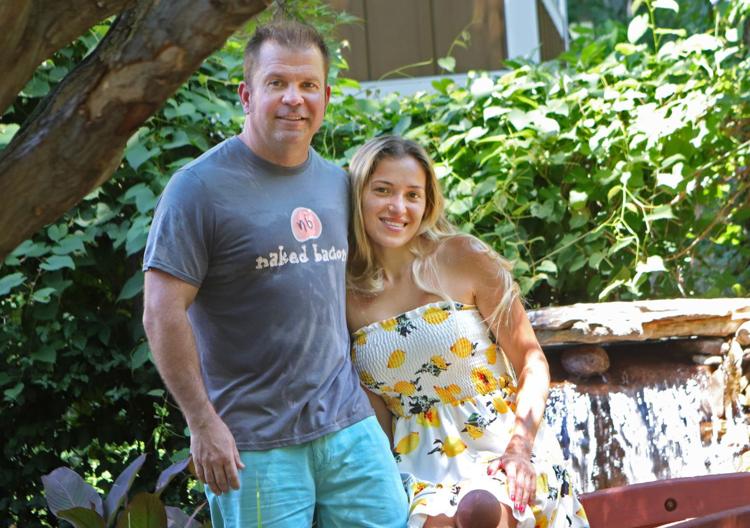 Ages • He is 46; she is 30.
Occupations • John owns "Naked Bacon," a company producing all-natural bacon. Maria works for a private Russian company.
Family • Daughter, Eva, 3.
At Home in Webster Groves garden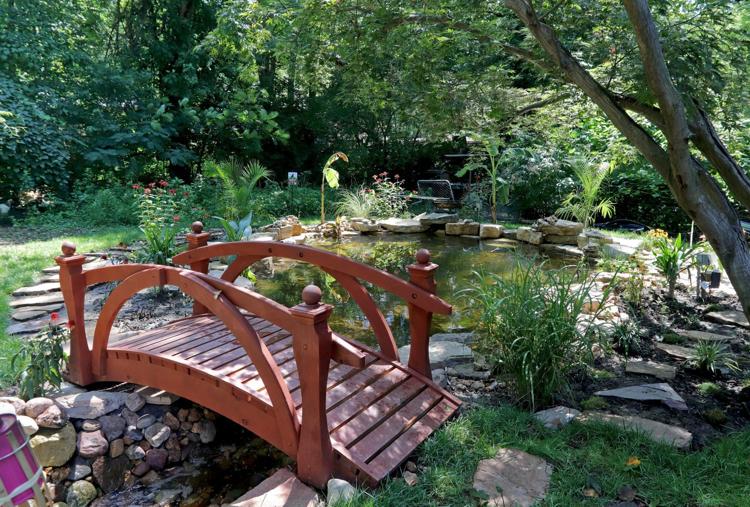 At Home in Webster Groves garden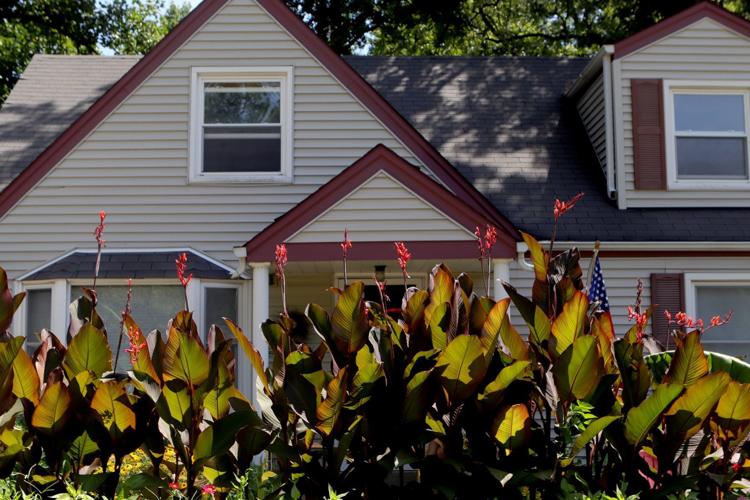 At Home in Webster Groves garden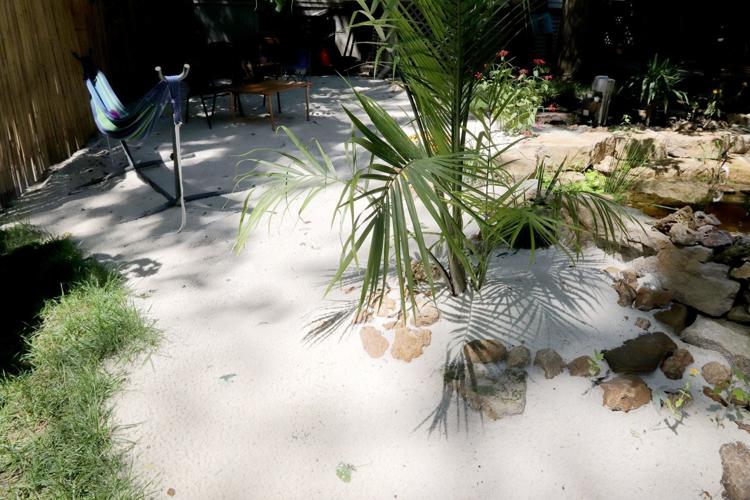 At Home in Webster Groves garden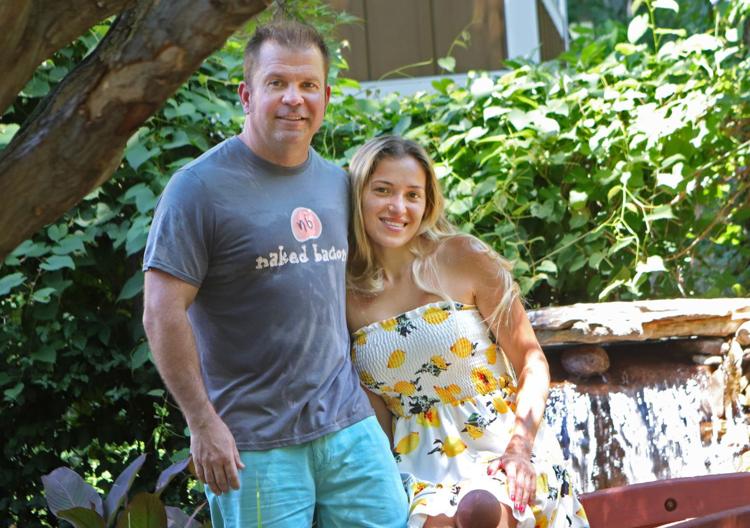 At Home in Webster Groves garden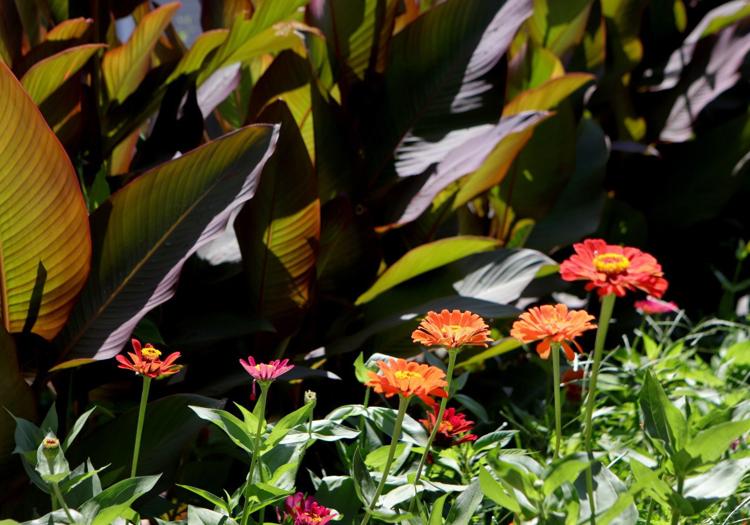 At Home in Webster Groves garden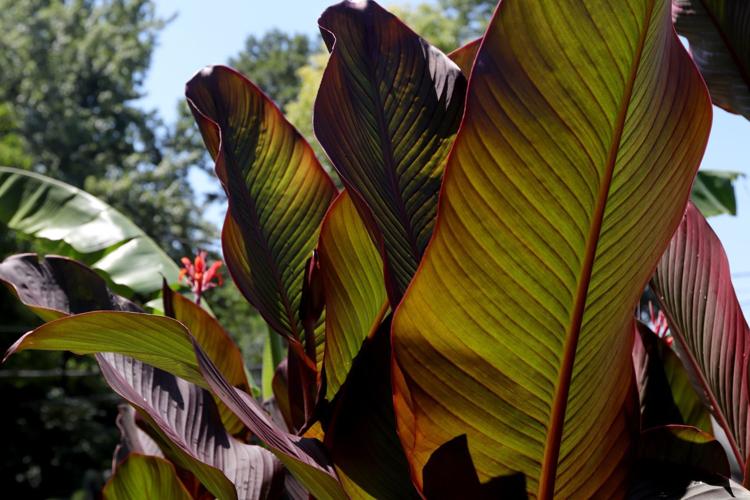 At Home in Webster Groves garden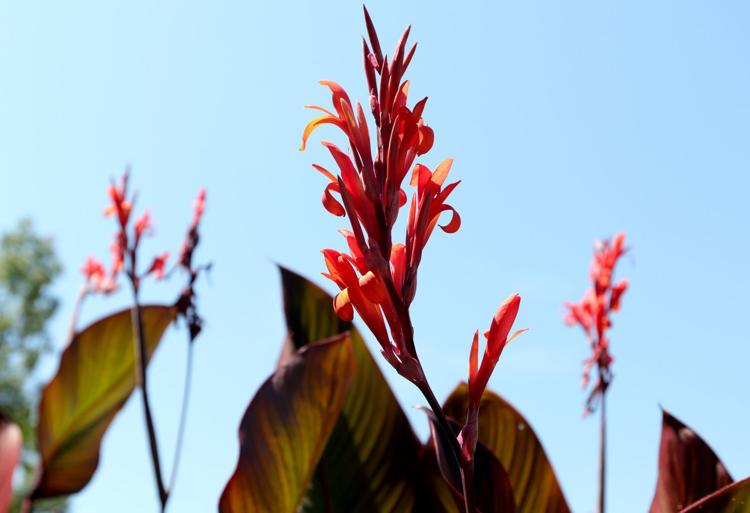 At Home in Webster Groves garden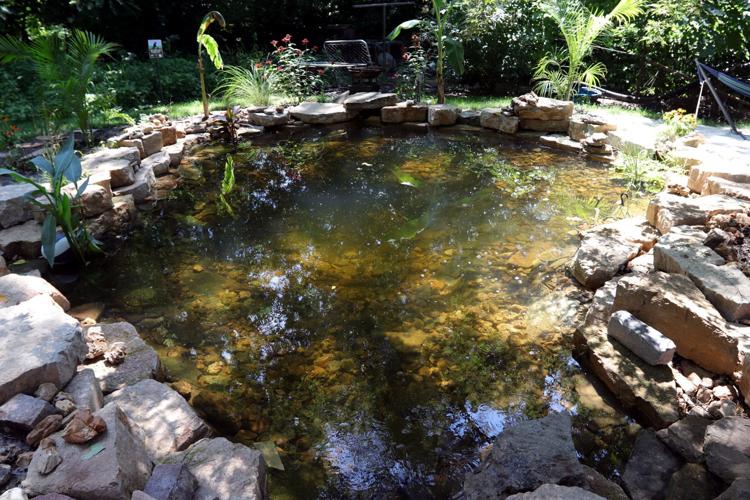 At Home in Webster Groves garden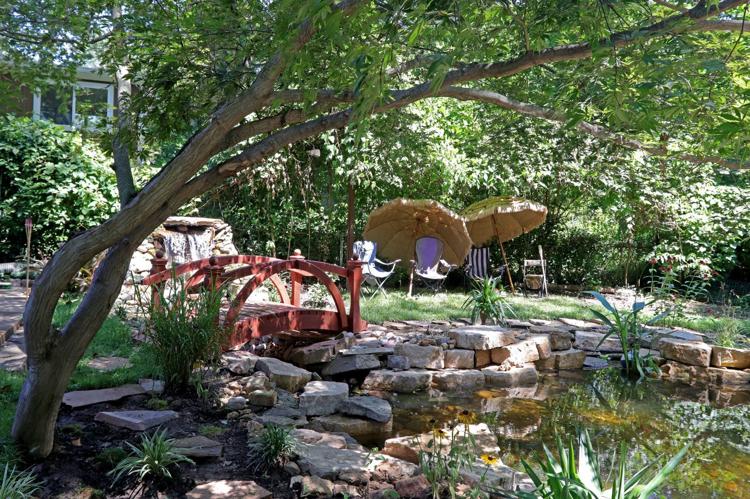 At Home in Webster Groves garden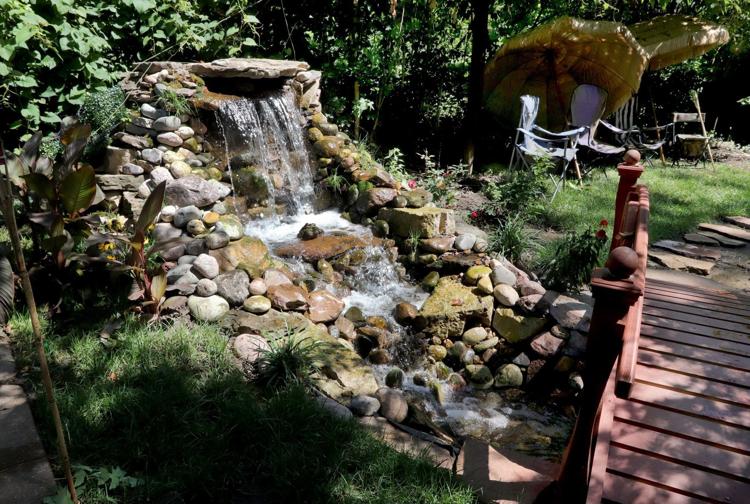 At Home in Webster Groves garden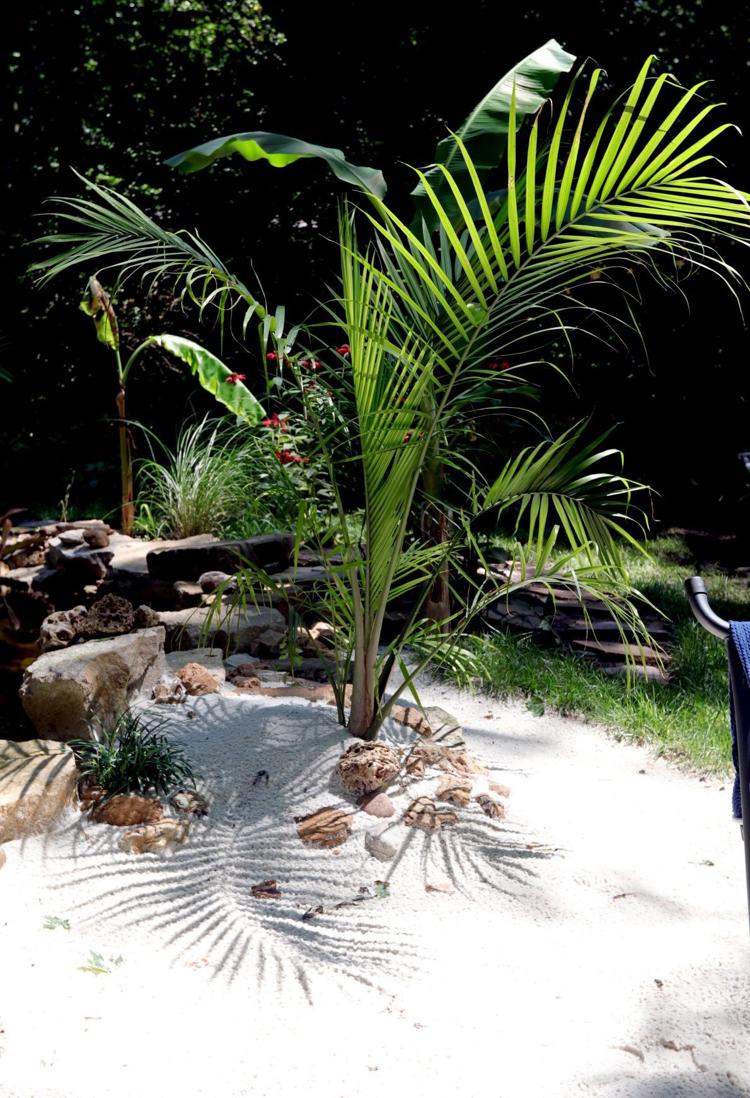 At Home in Webster Groves garden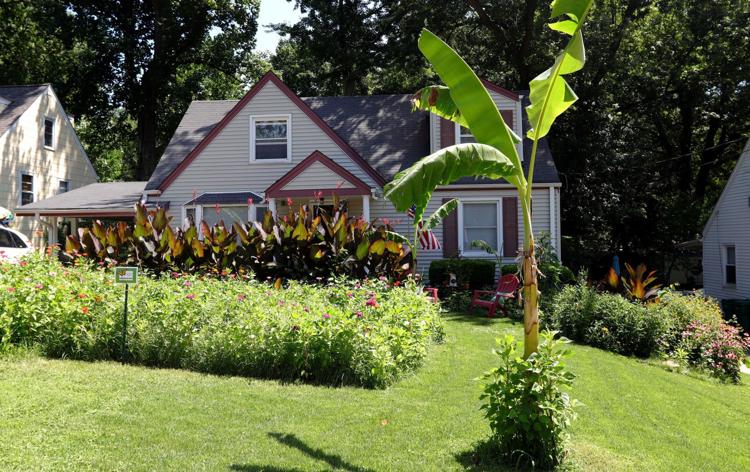 At Home in Webster Groves garden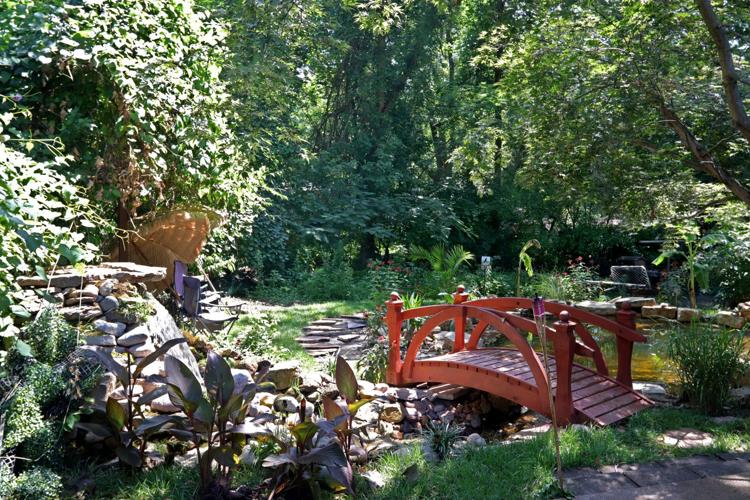 At Home in Webster Groves garden