The dark wood of an ornately designed, double door cabinet stands in stark contrast to the light colors of Tamara MacLean's living room. She has created a hodge-podge mixture of furniture: an older, oversize orange chair and ottoman, a red midcentury lounger and a new cream-colored couch. The cabinet, however, holds a special meaning: It belonged to her late father, and his face smiles back at her from a black-and-white photo sitting atop the cabinet. He leans against it happily, standing proudly in a suit.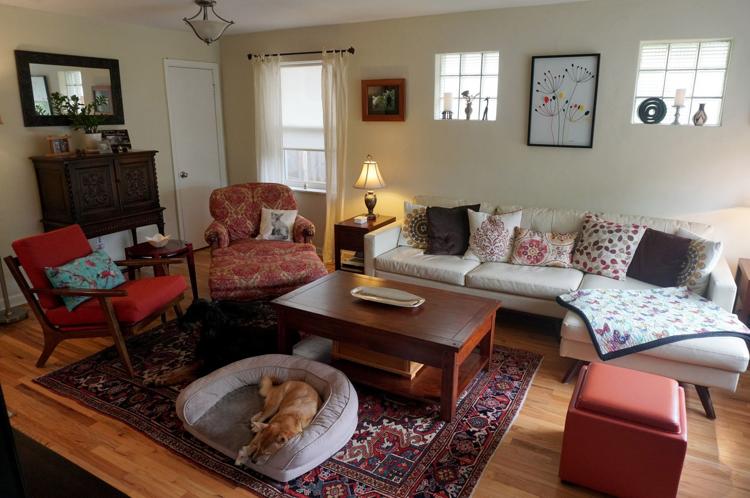 MacLean and her husband, Kent, began remodeling their 1950s bungalow in 2013, a project that lasted four years. Tamara's father, she says, loved building and working on homes. He had seen their house at various remodeling stages, but Tamara felt excited to finally show him the finished project. He passed away shortly before traveling to see it.
Tamara moved into the Brentwood home on her own in 2001. The neighborhood seemed friendly, and as a single woman with two dogs, she loved how close she was to businesses and the nearby dog park.
Shortly after marrying, Tamara and Kent decided to expand the space by adding a bigger kitchen, dining room and master bedroom. They added 780 square feet to the back of the house in the $40,000 renovation.
They wanted to do it in a cost-effective way in which they could still get everything they wanted. They hired architect Anthony Duncan for the design and built it themselves.
To make the addition appear more spacious, they combined three 48-foot pieces of wood to create one long beam that Kent attached to the existing roof. The beam carries the whole expansion and raises 30 inches, supporting the higher ceilings. The beam is visible from the outside, as the roof comes in triangularly to meet it on both sides, creating a cover for their new patio.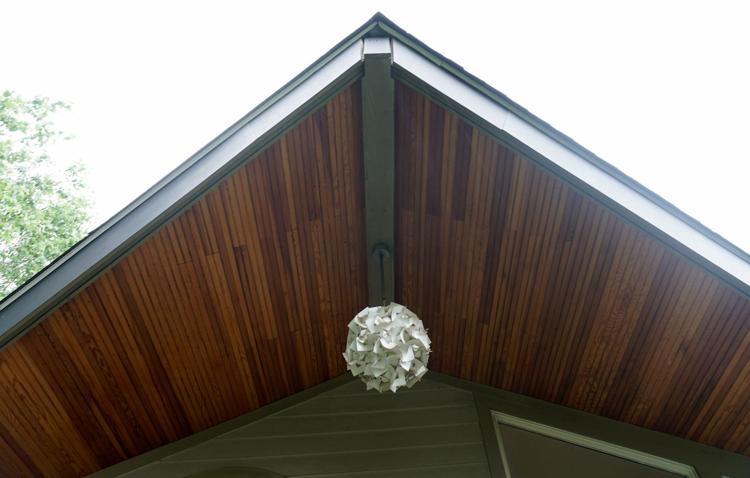 Though the renovation cut their backyard almost in half, Tamara wanted to maintain her garden. She's planted elephant ears, river birches, herbs and even plants she began with her students.
Kent says Duncan "made the back of the house almost all glass, and it brings Tammy's wonderful garden into the house. It makes it a part of the house. It's better than having artwork on the walls."
Kent enjoys the outdoor view from the new kitchen: his happy place. He says the old kitchen offered 4 square feet of counter space. Now, he has wrap-around counter tops with a Thermador star stove top, Viking appliances and custom wood cabinets he built himself.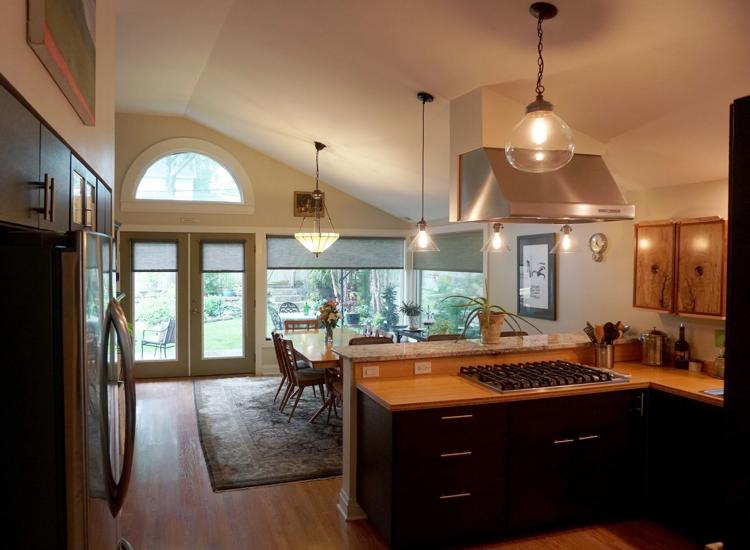 To stay within their budget, Tamara found appliances and decorations at Black Friday sales or second-hand or price-friendly shops such as the Refind Room and Craigslist. She also makes use of family heirlooms and gifts. A Persian rug lying in the living room goes back to Kent's great-grandmother. A majority of the artwork in every room comes from the collections of Lisa Sanditz, Tamara's best friend.
Connecting the old house with the new space is a narrow hallway Tamara uses to showcase their family history. Stepping through the front door, one immediately sees 23 black-and-white photos, ranging from the wedding of Tamara's grandma's brother to a baby photo of Kent's mother.
Kent's work as a carpenter added meaning to even the most minuscule details and allowed them to do the job at almost a quarter of the price he would have charged a client. Two of his handmade frames hang on each side of the couch. In one rests the first photo ever taken of Kent and Tamara together, and in the other is the first gift Kent ever got her.
Kent says three weeks into his relationship with Tamara he already knew he was "madly in love." Moving into her bungalow years ago, he did not mind cooking in a "tiny" kitchen or sharing a small space. Now, the work they've done together in the house still surprises him. He says they got everything they wanted from the renovation.
"I bought my starter home, never left, and we plan to stay here until we can't walk up the front steps anymore," Tamara says.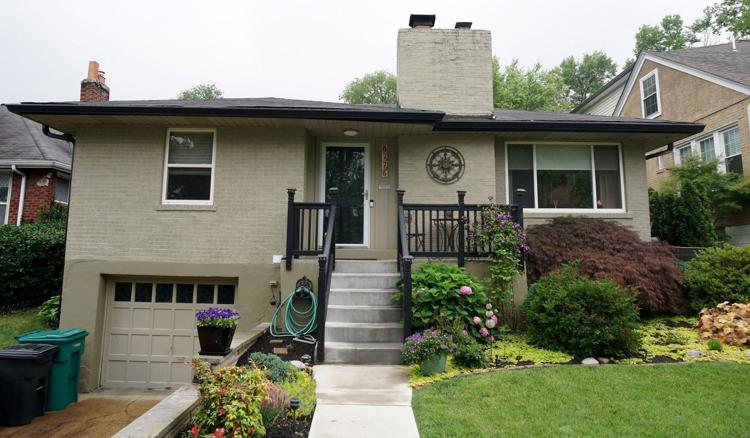 Kent and Tamara MacLeanAges • He is 58; she is 46.Occupations • Kent is a self-employed carpenter and owns MacLean Carpentry. Tamara is an elementary school teacher for gifted students. Home • Brentwood Family • They have two dogs, Roxie and Norman.
At Home in Brentwood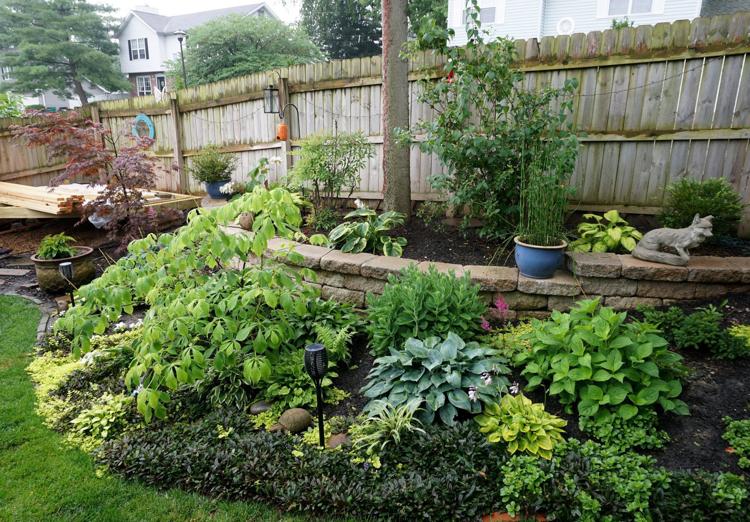 At Home in Brentwood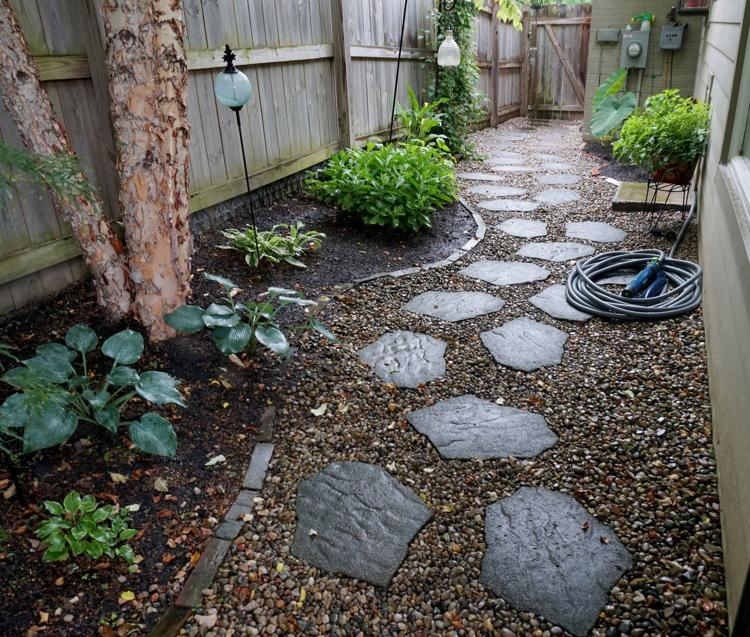 At Home in Brentwood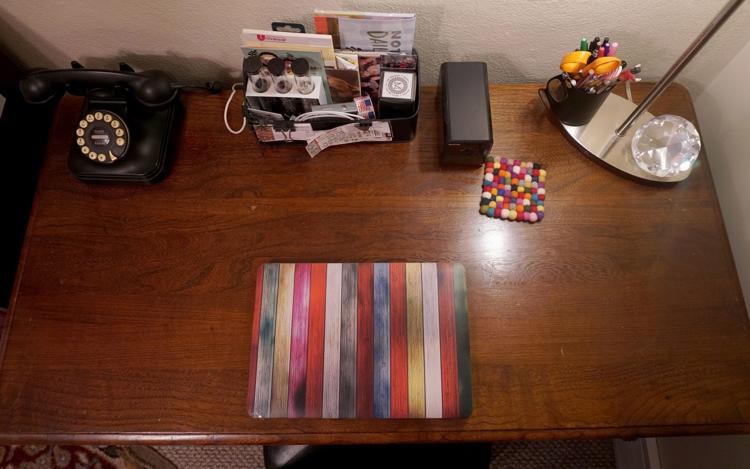 At Home in Brentwood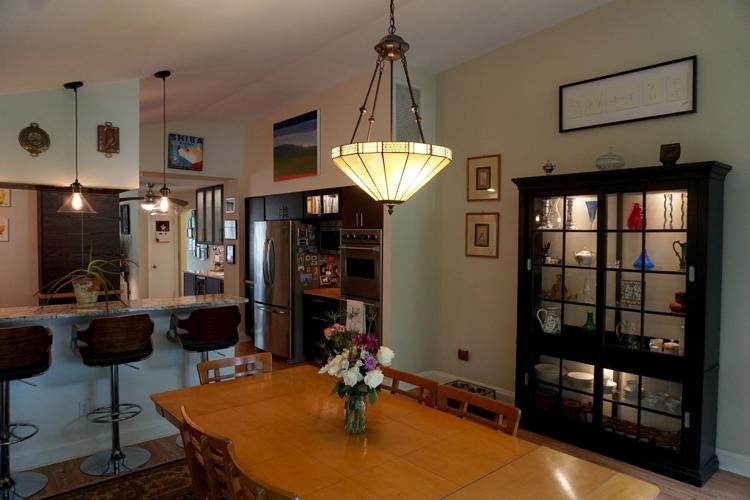 At Home in Brentwood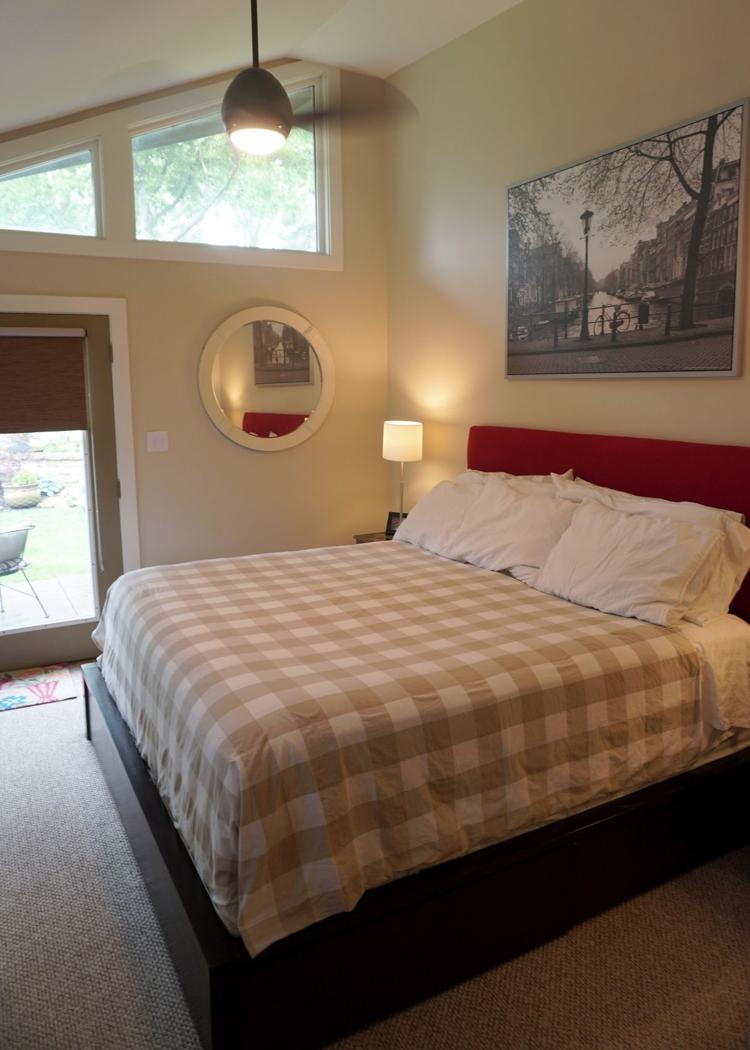 At Home in Brentwood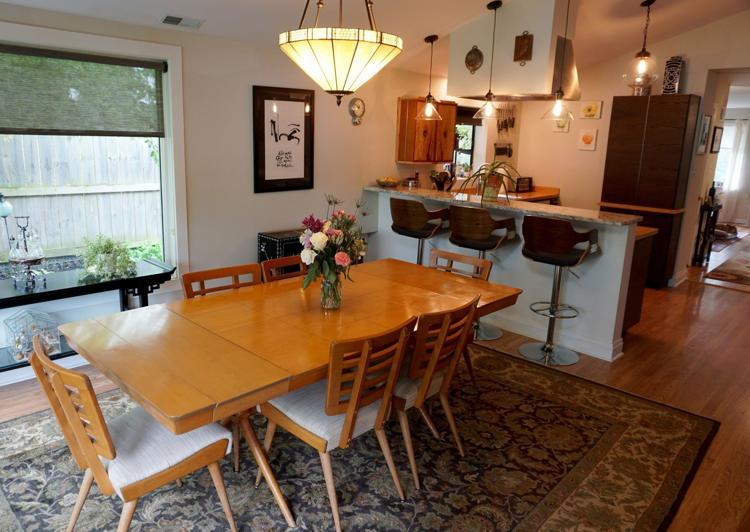 At Home in Brentwood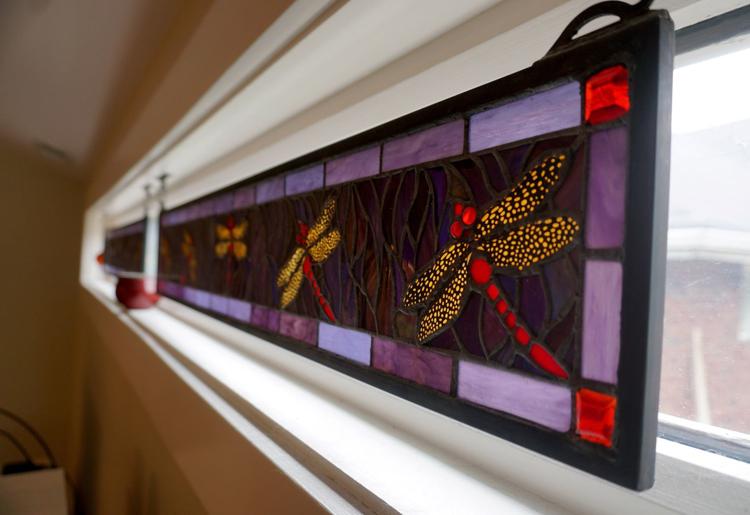 At Home in Brentwood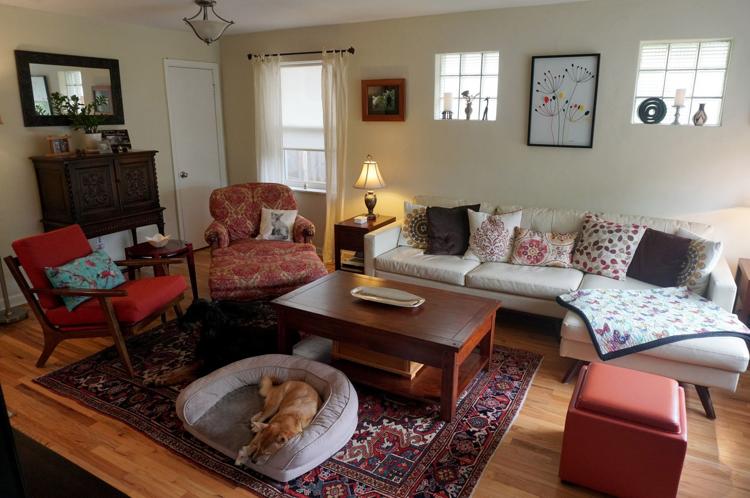 At Home in Brentwood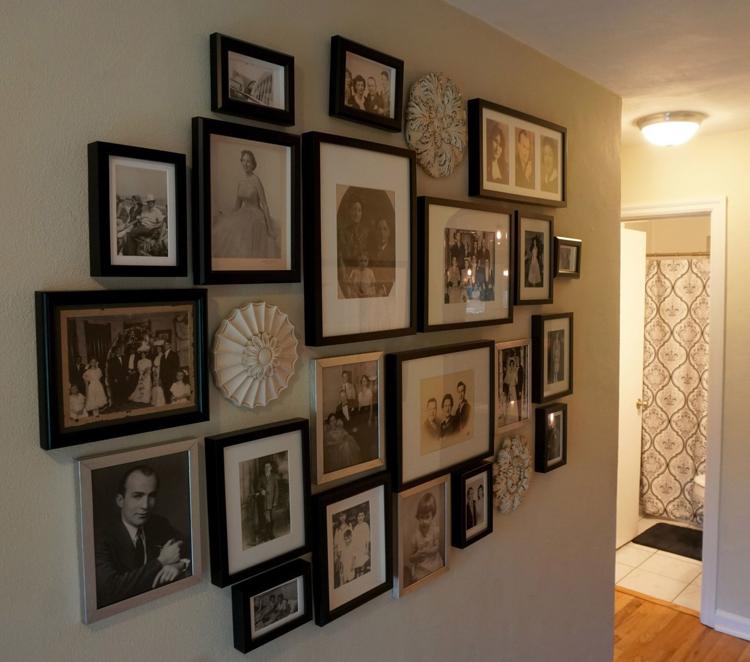 At Home in Brentwood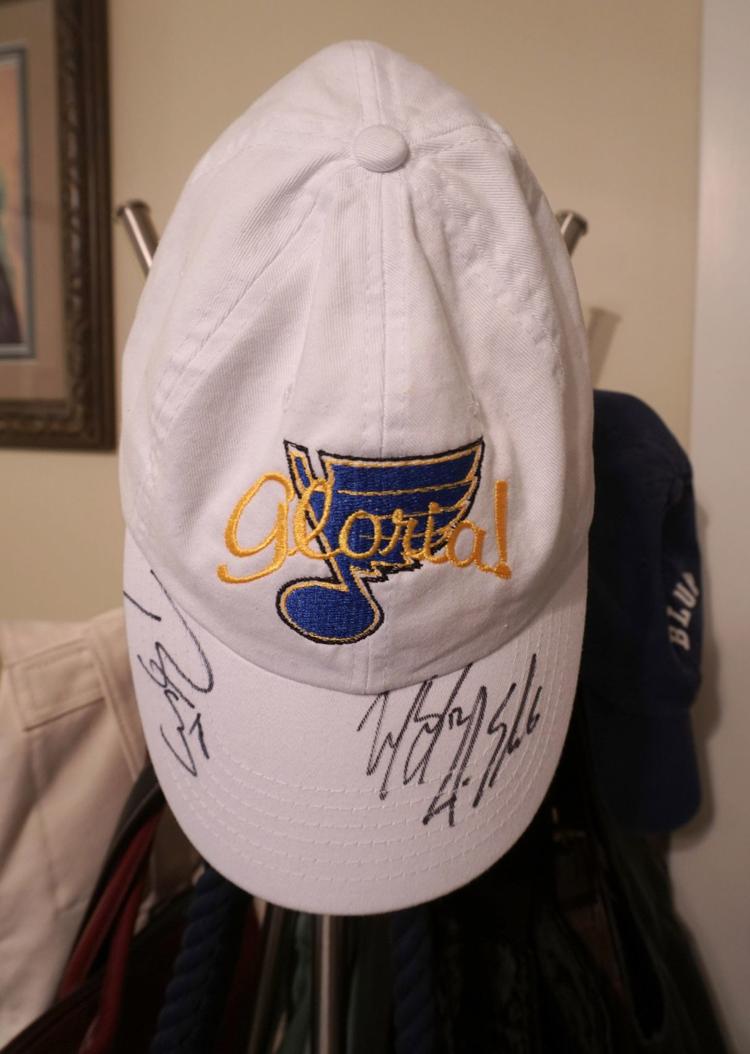 At Home in Brentwood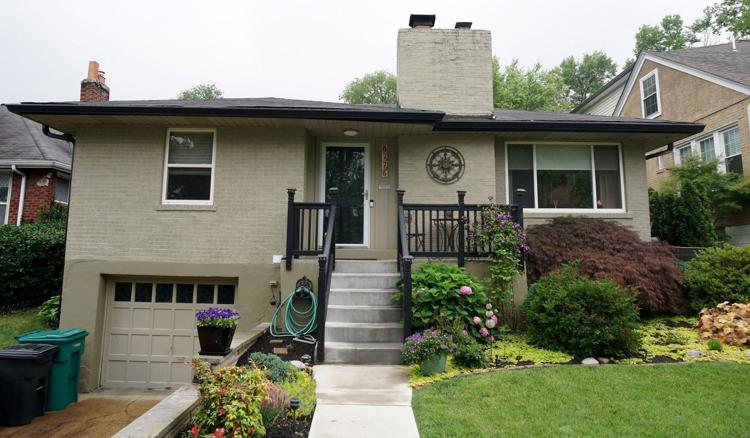 At Home in Brentwood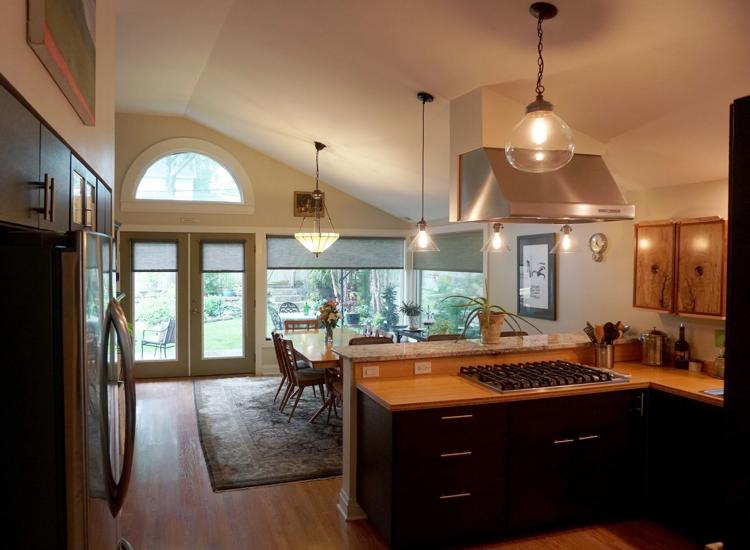 At Home in Brentwood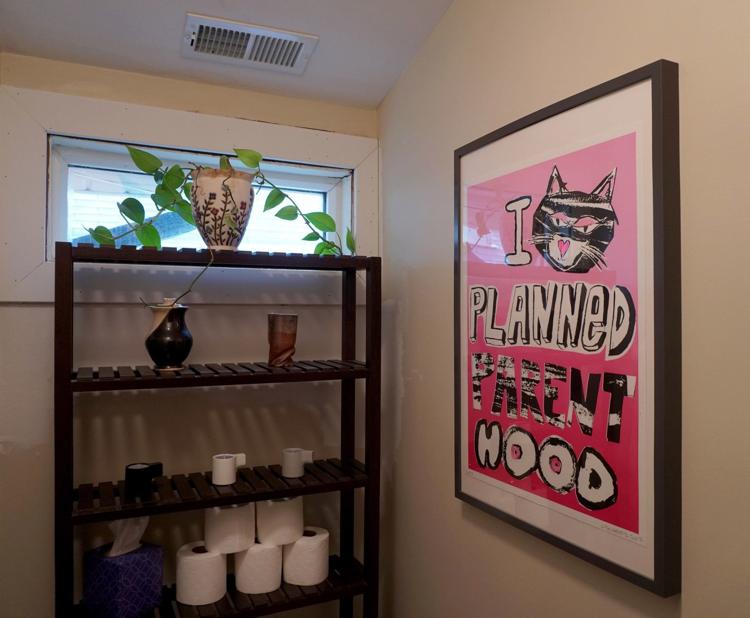 At Home in Brentwood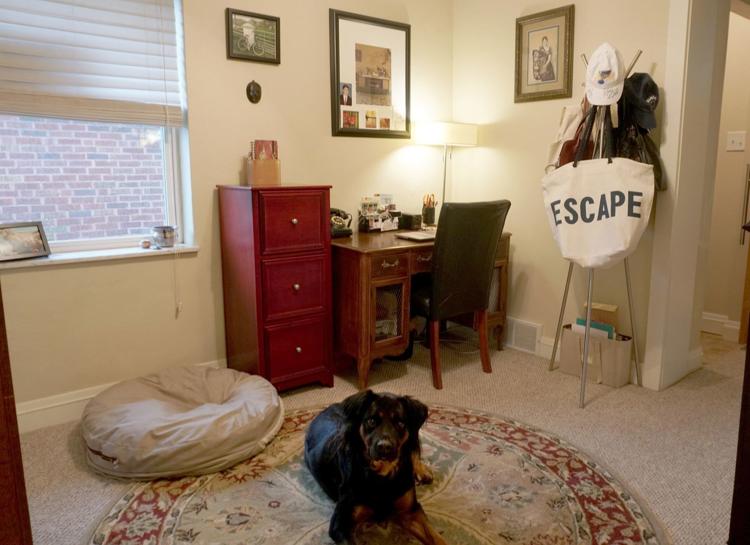 At Home in Brentwood
At Home in Brentwood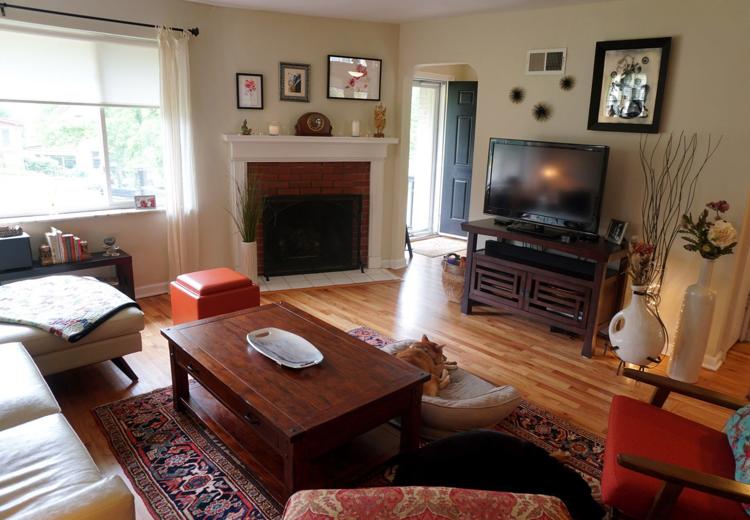 At Home in Brentwood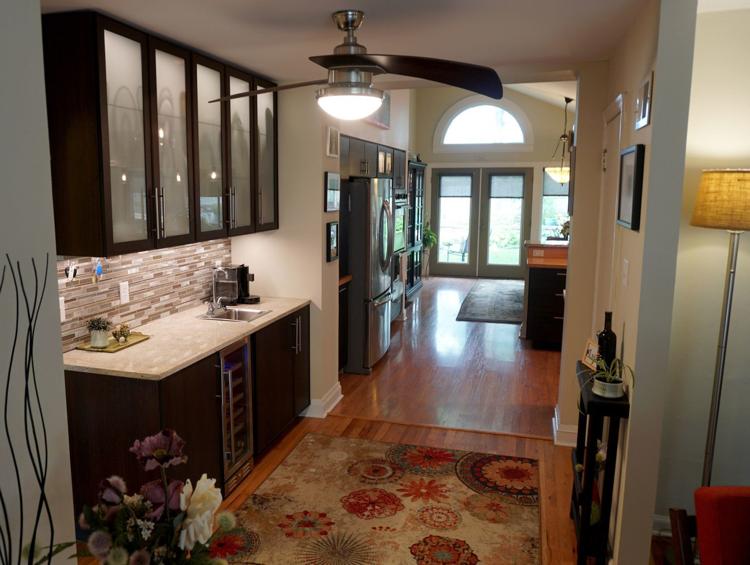 Tamara and Kent MacLean's occupations have been updated.