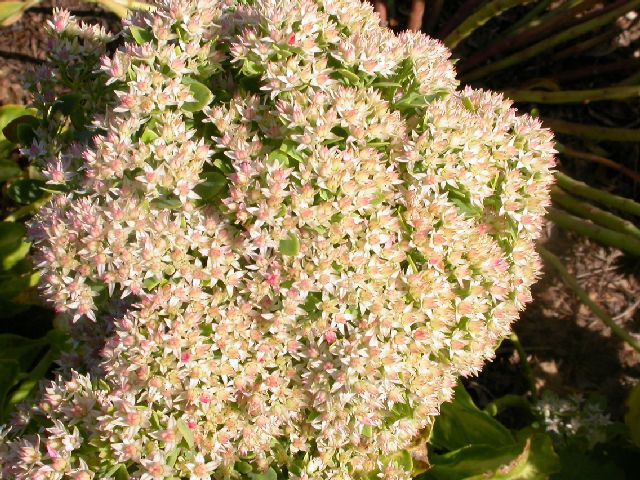 Q • I have a sedum plant that is rather large. I've checked my gardening books, and none of them mentions trimming or pruning the plant. Can this be done without killing the plant?
A • Many gardeners don't cut back their tall sedums in fall, as they consider the spent flower heads a decorative element in their winter gardens. Some gardeners also suggest their plants overwinter more successfully in the event of a severe winter if they don't cut them back in fall.
In any event, they should be cut all the way back when new spring growth starts to appear. If you pinch or cut back the new growth by half in late spring/early summer, your sedum will be shorter and less likely to flop by the time they bloom in fall.