Seven years ago Kenny and Christia DeShields found the perfect home for them and their 6-week-old son, Shiloh. "When our Realtor showed us this house, we knew it was the place," Christia DeShields says. "Originally, we didn't own the lot next door. The woman who owned it wouldn't sell to us."
The vacant lot, overgrown with brush and studded rubble, sat next to their neat home. For two years, the DeShieldses worked to acquire it. "We had dreams to hold worship there, and to have a place for our boys to run around," Kenny DeShields says. "A group of good friends gathered in our living room one evening. We all prayed about the situation. We faced the lot, extended our hands and prayed. Soon afterward, the woman sold it to us."
The transformed lot delivered on its promise. It's now a space where a garden grows, where friends meet in fellowship, where the DeShieldses share their stories in ministry and where three little boys roam with abandon.
The welcoming house provides this active Christian family space to love, live, worship, work and play. Like many, the pandemic year allowed the couple to slow down, focus and reshape their lives. For the couple, key collaborations brought two projects close to their hearts to completion.
The prayed-for side lot took nearly three years to transform into a grassy open space, but the focal point for the kids, the swing set and the tree house, came together quickly.
"The swing set is a hand-me-down from a friend," Christia says. "We're the third family to have it. It was a little dilapidated, so we reinforced it. Kenny's dad painted it, but we needed help. Kenny reached out to his friends. I mean, we're musicians, not builders. His friend in-boxed me and said 'Don't tell Kenny but we're going to make a treehouse, too.'"
"It was a surprise," Kenny says. "Guys came from our church and built it in an afternoon. Their kids came to help, too. We even got into the action." The revamped lot will be part of their home ministry for many years.
They have a music room on the lower level with keyboards, microphones and recording equipment, set up for the family to make music, but music happens everywhere in this house.
Kenny completed "The Real Love Project," an album 10 years in the making during the pandemic. It was released Friday. He and Christia co-wrote six songs together. "We wrote anywhere we happened to be — in the living room, in the car, in the garden."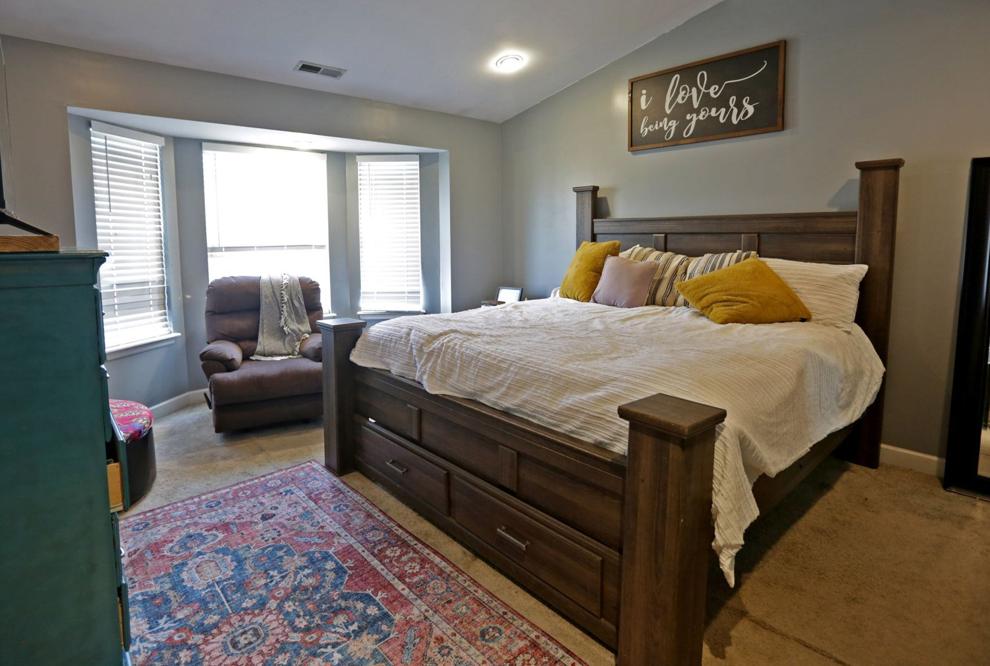 Christia discovered new passions during the pandemic. "I started off with a fashion blog, but then I had children and it switched to motherhood. You hear 'find your passion,' growing up, but I have multiple passions that show up at different times. I've been blessed to steward these kids. But then I'll think 'I have an idea!'"
"And I love that in her," Kenny says. "In different seasons it's been like 'OK, we're here,' and then the creativity she brings to our home showed up during the pandemic."
"The house transformation started when we changed the lighting fixtures last year. Then it became — let's paint, then let's do this, and it's a pandemic — we need plants!" Christia says. "We hadn't been home a lot, and then we had time to experience life differently."
"I call my style now boho Moroccan. I love mixing textures, like the macramé on the walls, and the ottoman, the rugs and the pillows. In a houseful of boys, I've got to have these mauve-pink pillows on the sofa — I've got to get my favorite pink in here," she says.
Artist Cbabi Bayoc painted Kenny as part of his series '365 Days With Dad.' The striking portrait in black, gray, and white hangs on a living room wall. It holds special meaning for Kenny.
"A lot of my journey has been the discovery of what real love is. As a kid, there was a point when I was molested. I went through confusion and shame for so long," Kenny says. "God put people in my life to show me 'True love is for you.' God had this incredible woman for me.
"Now we have three sons. Fifteen years ago, I couldn't see this. Other people have that same story. Part of my ministry is to show them that real love is available for them," he says.
As the lessons of the last 15 months have become clear, one recognition rings true for many. "We were so busy all of the time. With the pandemic we had time to stop, rest and enjoy. We want others to practice rhythms of rest now," Kenny says.
The couple decided to use their outdoor space to combine fellowship with good food and rest. "We're starting a luxury picnic experience and event in September. We're test marketing it now," Christia says. They'll utilize the lot that came to them in prayer.
"There's a shepherding aspect in ministry," Kenny says. "We love doing life with other people. We often share our story with other couples and being transparent with them. That aspect of 'let me see your life, and how you are handling this' is helpful."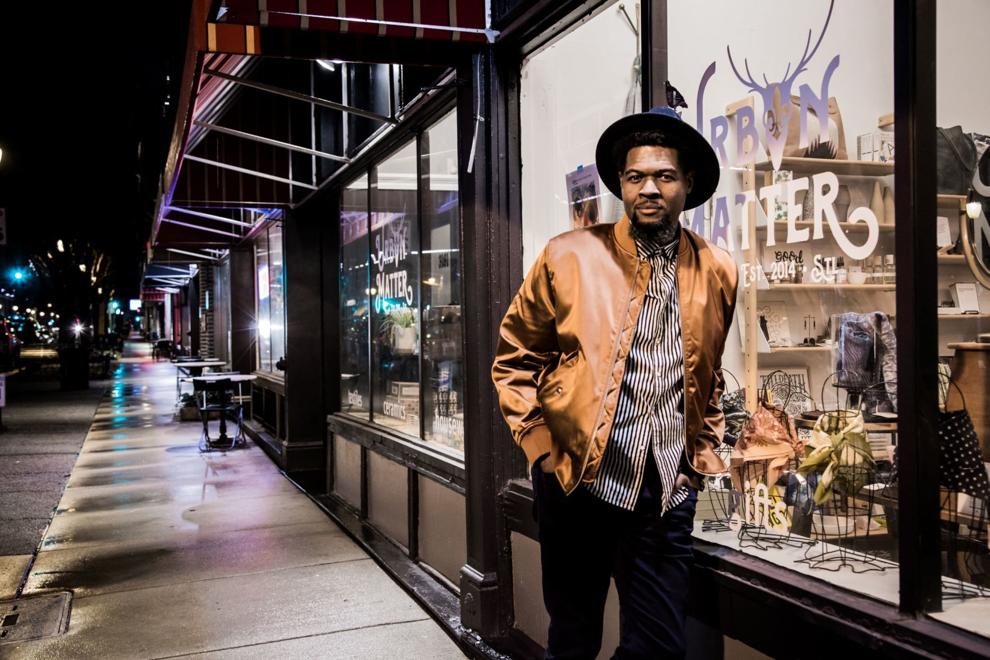 Kenny and Christia DeShields
Ages • She's 39; on June 20 he turns 39
Occupations • Kenny is worship arts director at the Crossing. He is also a musician and a singer-songwriter; Christia is an educator, musician, songwriter and writer of a children's book, "Sensory Seeking Sebastian," that empowers sensory seekers to help with self-regulation.
Family • Kenny and Christia have three sons, Shiloh, 7, Tiago, 5, and Hugo, 2
Photos: The Central West End home of Kenny and Christia DeShields is just right for them and their three boys
At Home with the DeShields of the CWE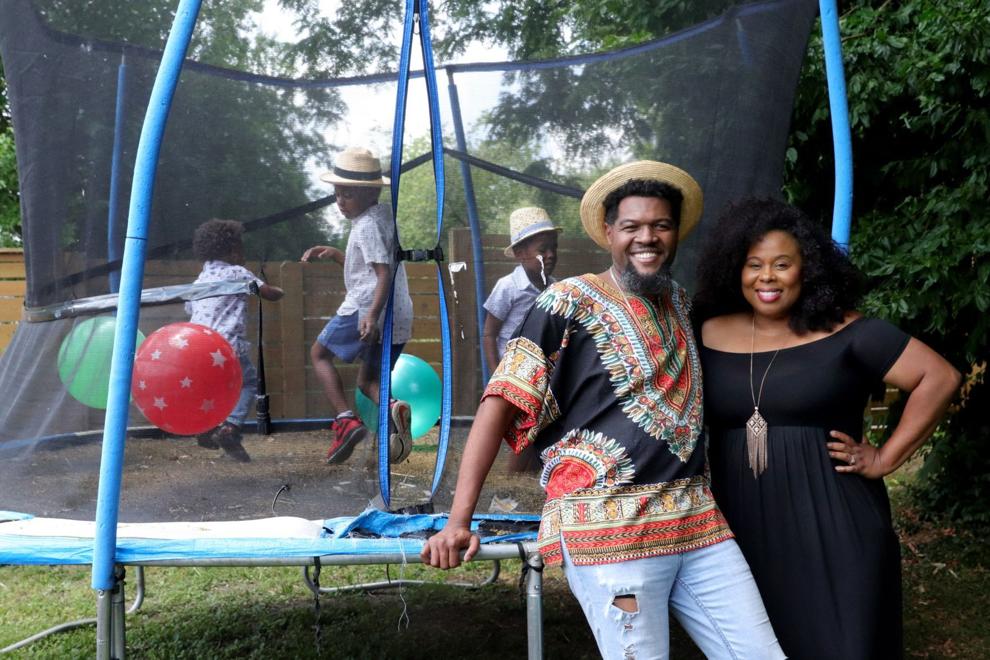 At Home with the DeShields of the CWE
At Home with the DeShields of the CWE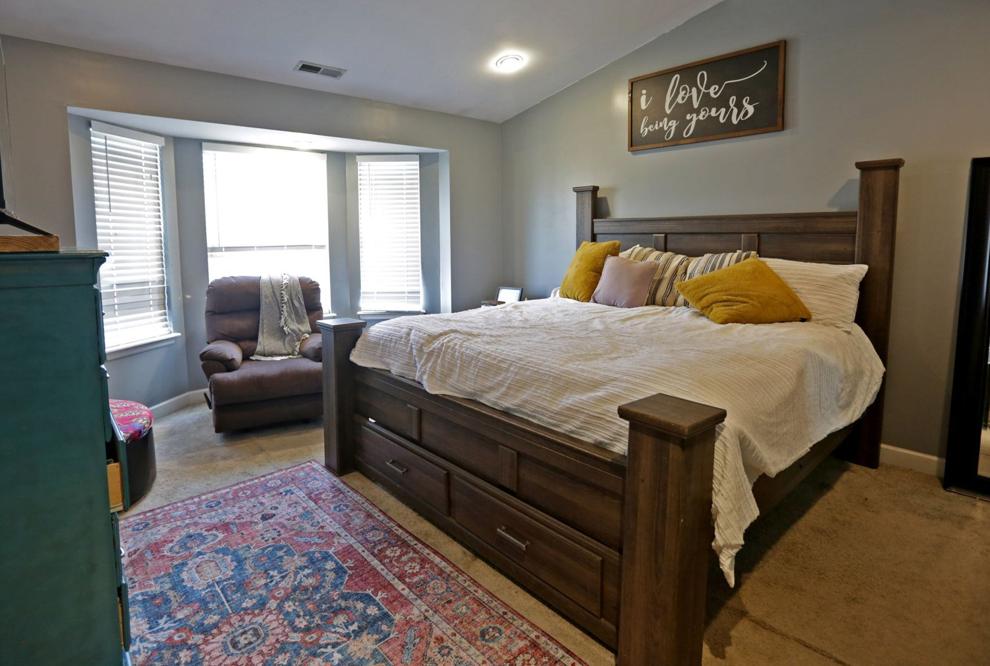 At Home with the DeShields of the CWE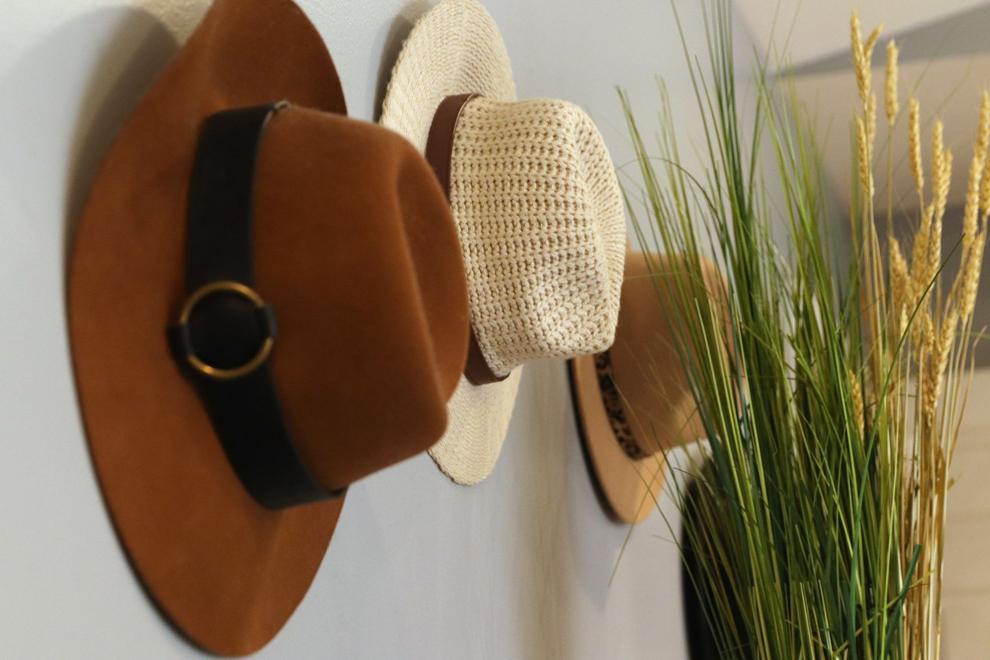 At Home with the DeShields of the CWE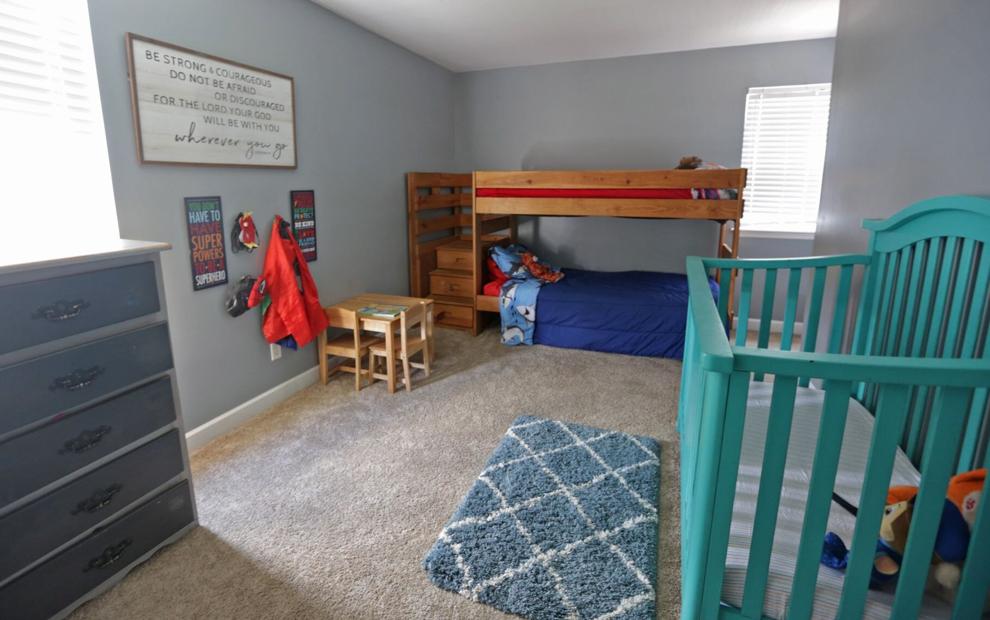 At Home with the DeShields of the CWE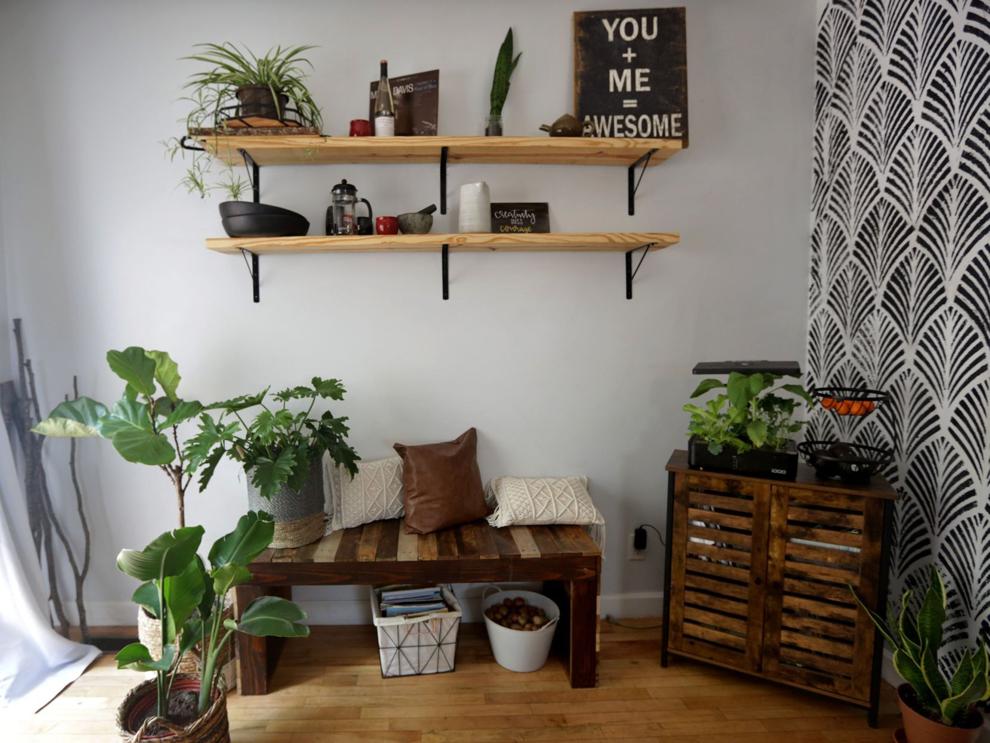 At Home with the DeShields of the CWE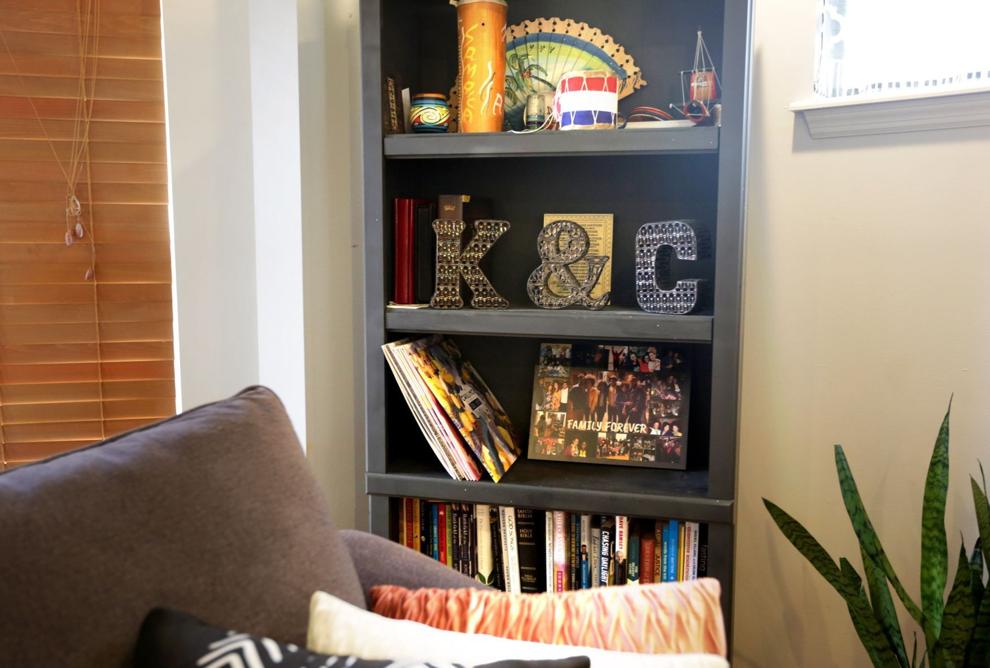 At Home with the DeShields of the CWE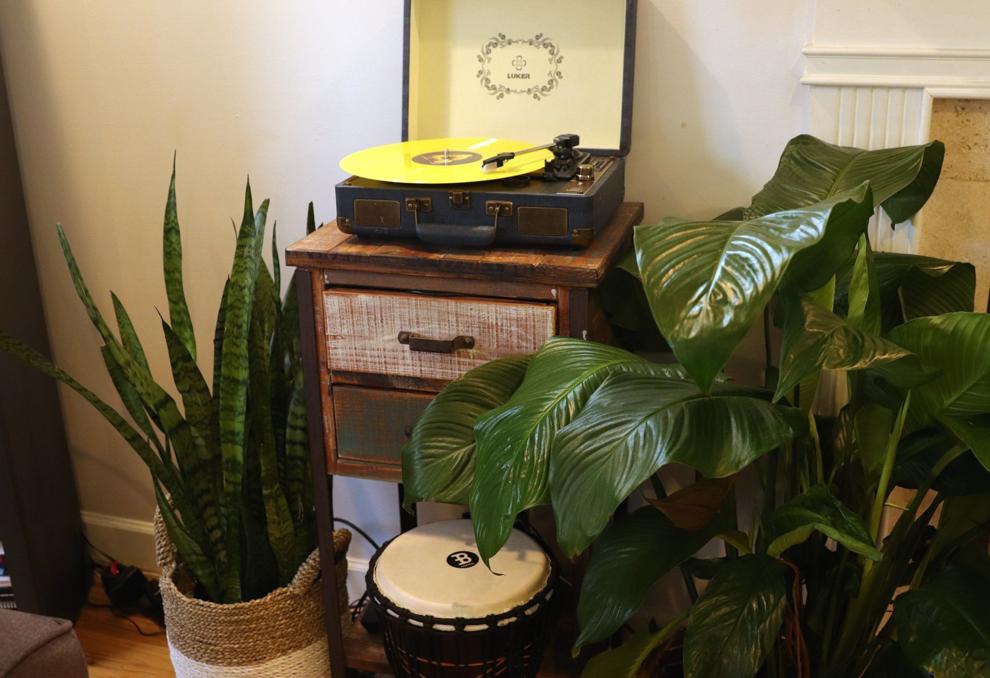 At Home with the DeShields of the CWE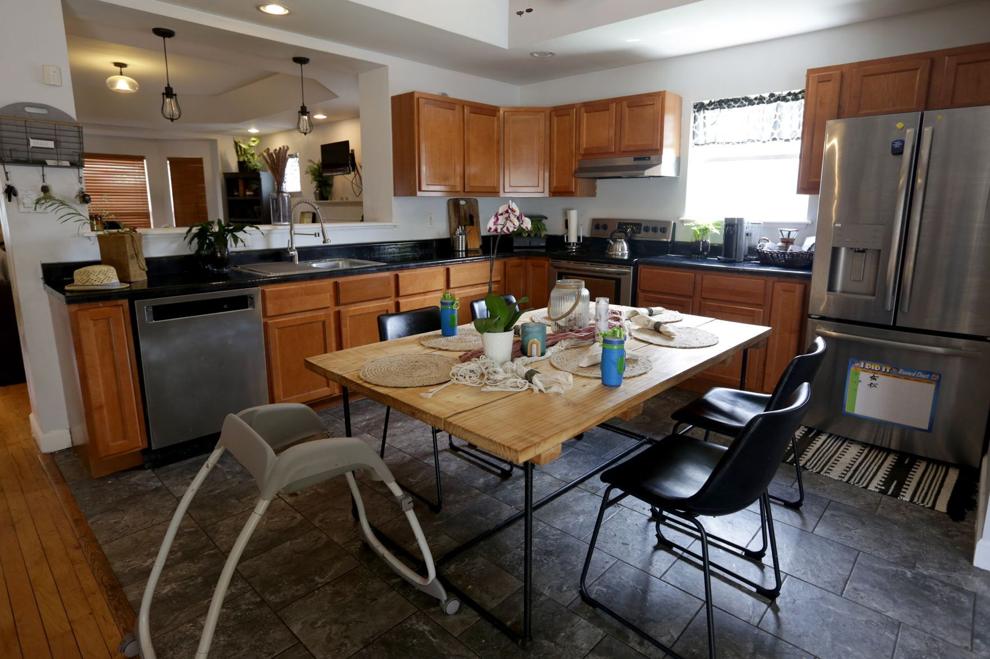 At Home with the DeShields of the CWE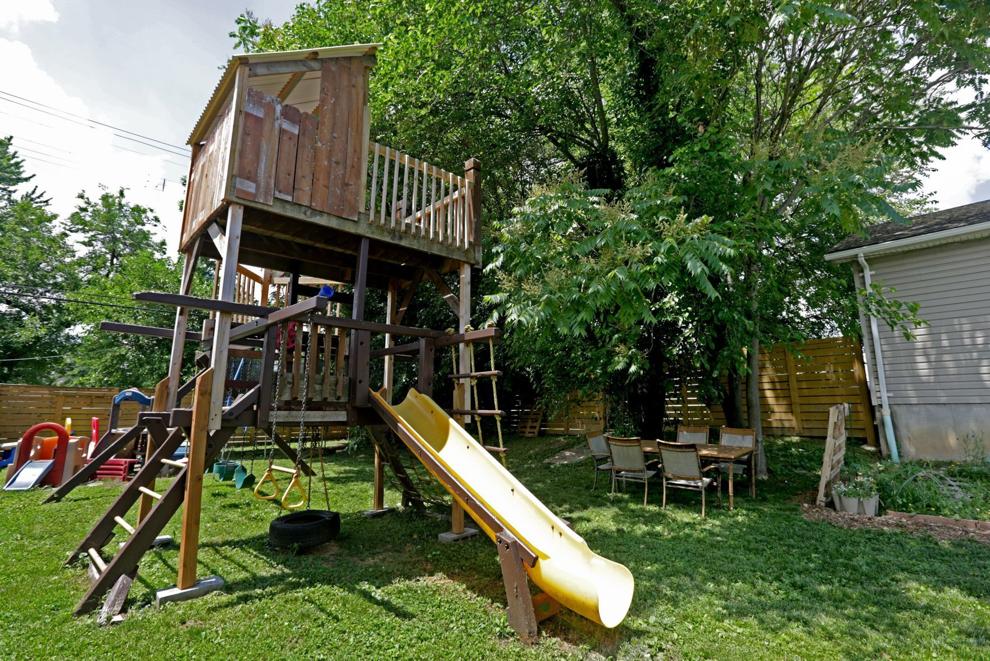 At Home with the DeShields of the CWE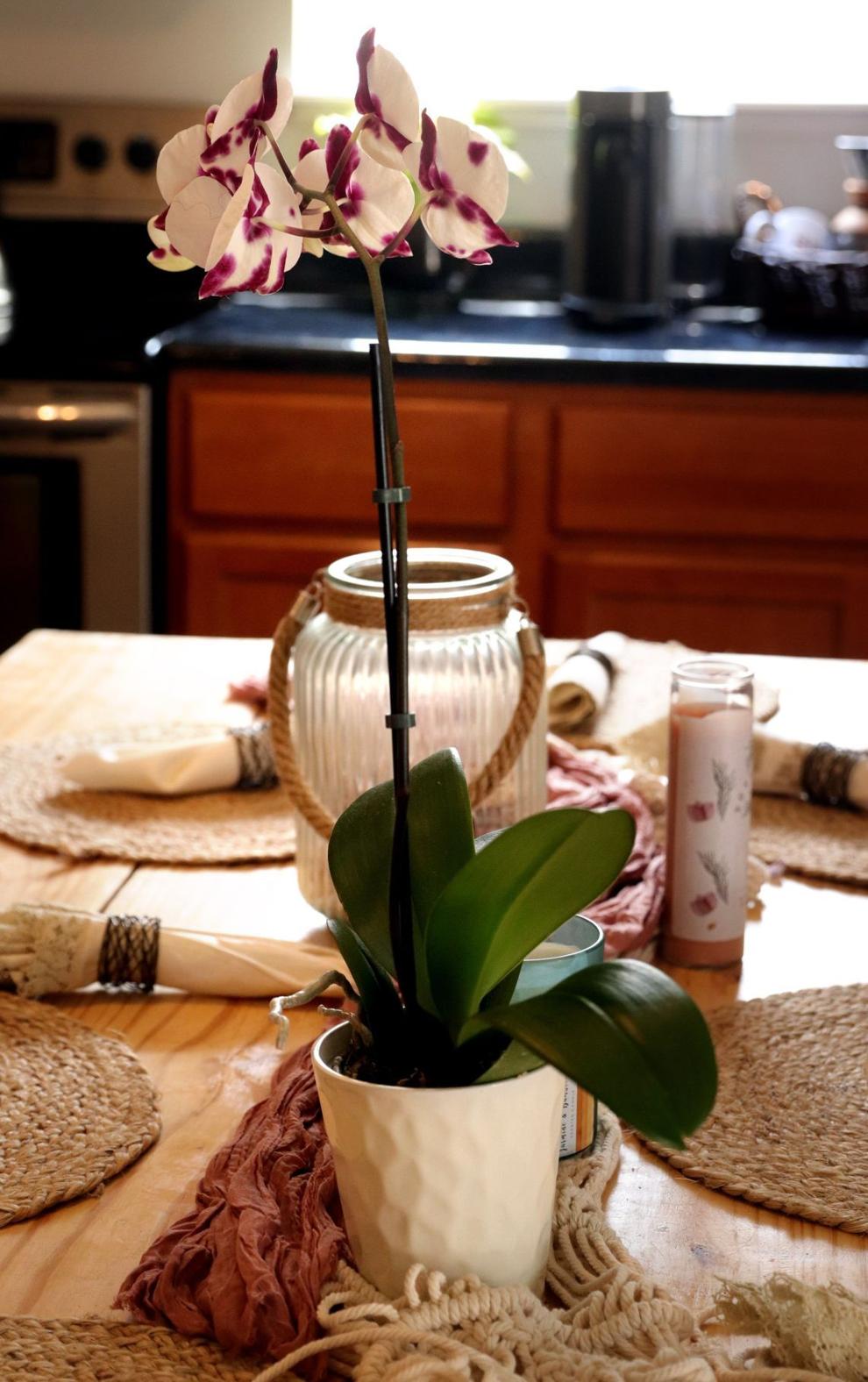 At Home with the DeShields of the CWE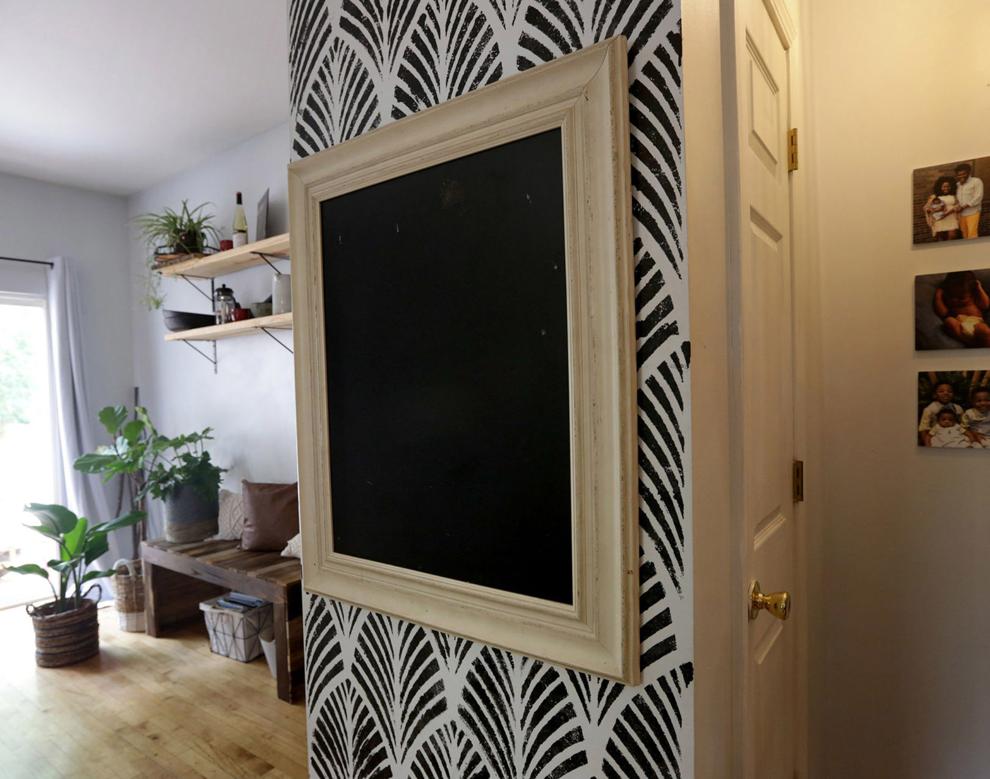 At Home with the DeShields of the CWE
At Home with the DeShields of the CWE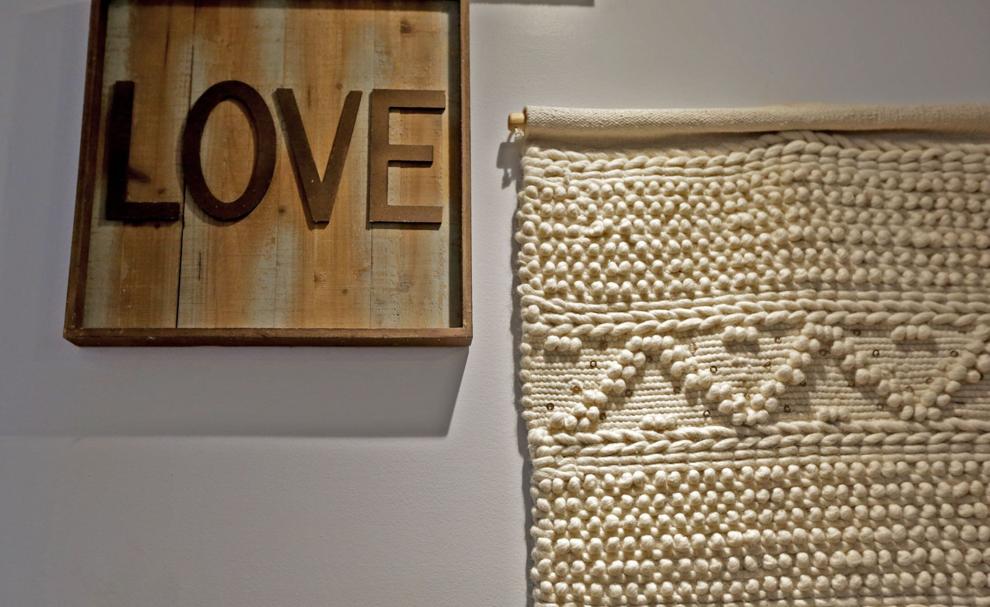 At Home with the DeShields of the CWE
At Home with the DeShields of the CWE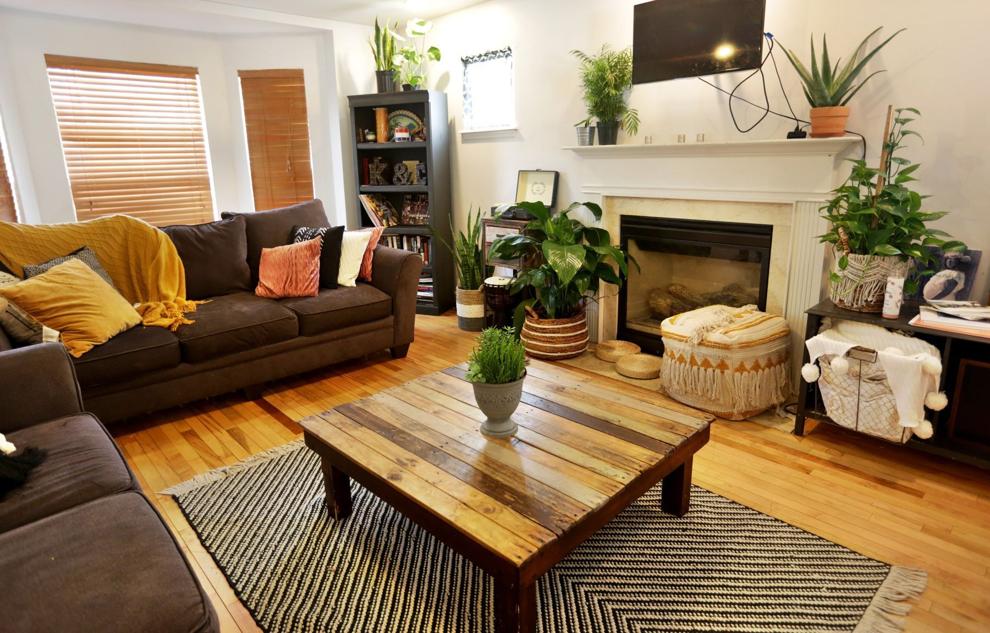 At Home with the DeShields of the CWE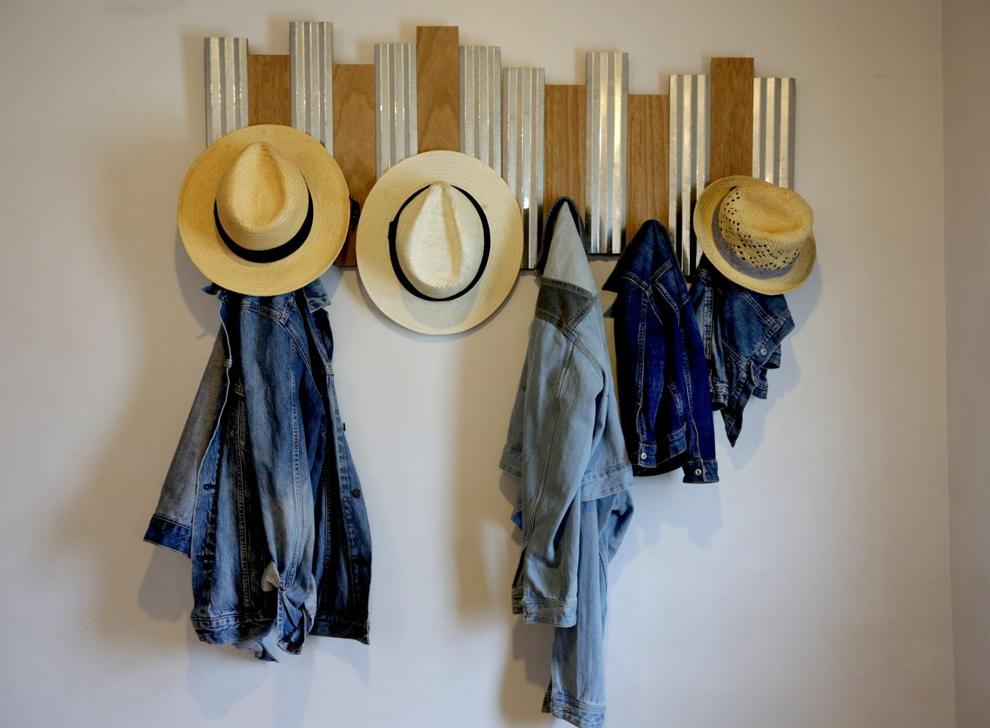 At Home with the DeShields of the CWE