Is your garden blooming with brilliant color, artfully placed hostas or beautiful water features? Show us. It's time for the Post-Dispatch Annual Great Garden Contest. We are now accepting entries for the best gardens in the St. Louis metro area. If you love taking photos of your garden, show us. The first- and second-place winners will receive a Friends & Family membership to the Missouri Botanical Garden (valued at $125). First-place winners must be available for a photo shoot July 13-18. 
How to enter • You must submit only one entry photo (a composite photo is allowed) by July 5. Visit the 2020 Great Garden Contest page at stltoday.com/contests to enter your photo.
The winners • Expert gardening judges will select first- and second-place winners for prizes as well as others for third-place and honorable mention. 
Below are photos of last year's finalists.  
Meet our 2019 Great Garden Contest winners
Winner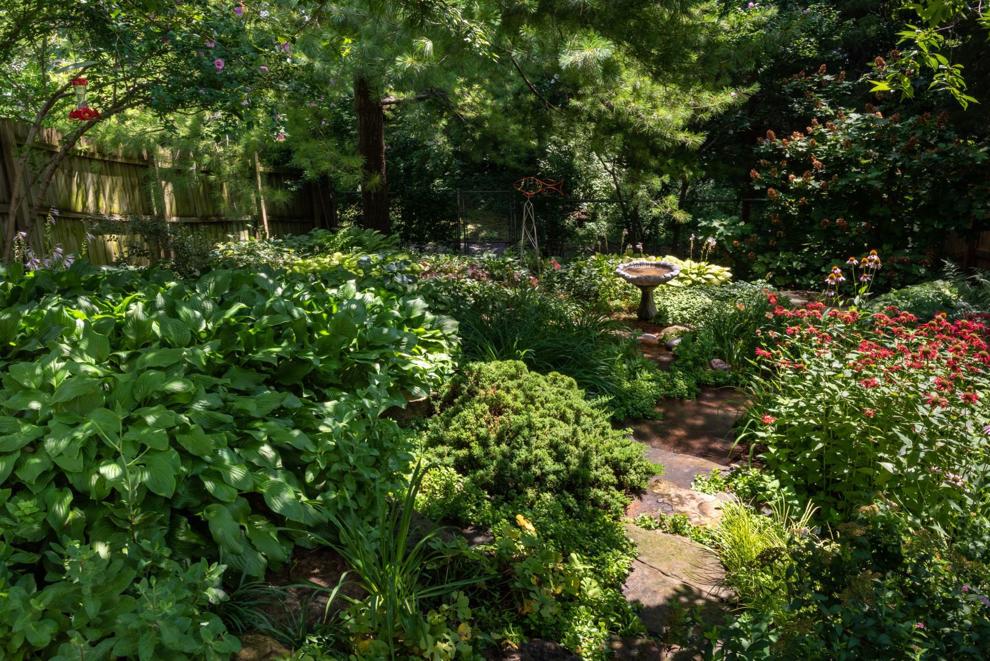 Michael Smith and Joe Huth
Occupations • Smith retired from the billing office at Washington University. Huth retired from graphic design, but he still occasionally does freelance work.
When Michael Smith and Joe Huth moved into their home in 1986, grass and cinder blocks muddled their backyard. They could see the leftover depressions of a pathway cutting through the space, inspiring them to look for any leftover stone. After finding it — along with glass bottle fragments, license plates and even an old-style washer tub in further excavation — they decided to try something new and start a garden.
At first, they primarily planted annuals — marigolds, impatiens and "other typical flowers."
Later, they decided to plant more perennial flowers, which require less maintenance, though Smith still spends four to six hours daily working in the garden removing dead leaves, flowers and weeds.
"The garden is constantly changing and evolving," Huth says.
Smith says they now care for "a couple dozen" varieties of daylilies, bee bombs, dahlias, caladiums and several other types of plants. He has transplanted various types throughout the yard as falling trees changed the shade patterns.
Other times, he and Huth decide to move various flowers because they grow taller than expected or simply because the couple wants a more aesthetically pleasing option.
"Plants are like furniture," Smith says. "If you don't like it in one spot, just move it."
Huth and Smith rarely work on the garden together — "there's always an argument," Huth says as he and Smith laugh. They choose instead to work separately and relax together.
"It's like a vacation for us, really," Huth says. "Every day we come out and just enjoy. We sit outside every evening until practically 10 o'clock."
Looking out into the garden, the couple wanted to see a natural landscape. To "keep it like looking like you're walking out in the Ozarks," Smith says they tried to incorporate native Missouri plants into the garden.
Jennifer Smock of Missouri Botanical Garden was one of the judges for this year's garden contest and appreciated the natural feel of the space.
"The space has a woodland garden feel, but still very formal because of the careful plant selection, maintenance and use of color," Smock says.
Huth and Smith welcome hummingbirds, bumblebees, rabbits and other animals into their space —  even seeing a deer and a wild turkey on their front city lawn. What once was cinder, they replaced with stones collected on their trips to surrounding states, keeping their memories close and their garden natural.
"Everything tells a story," Huth says. "The garden sort of tells the story of the Midwest."
Winners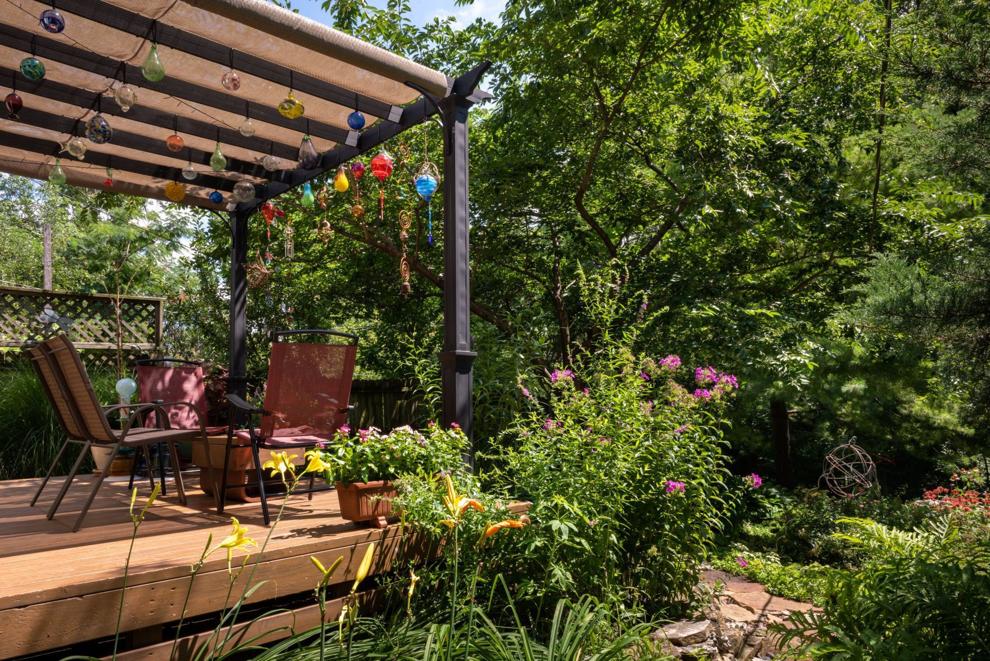 Second Place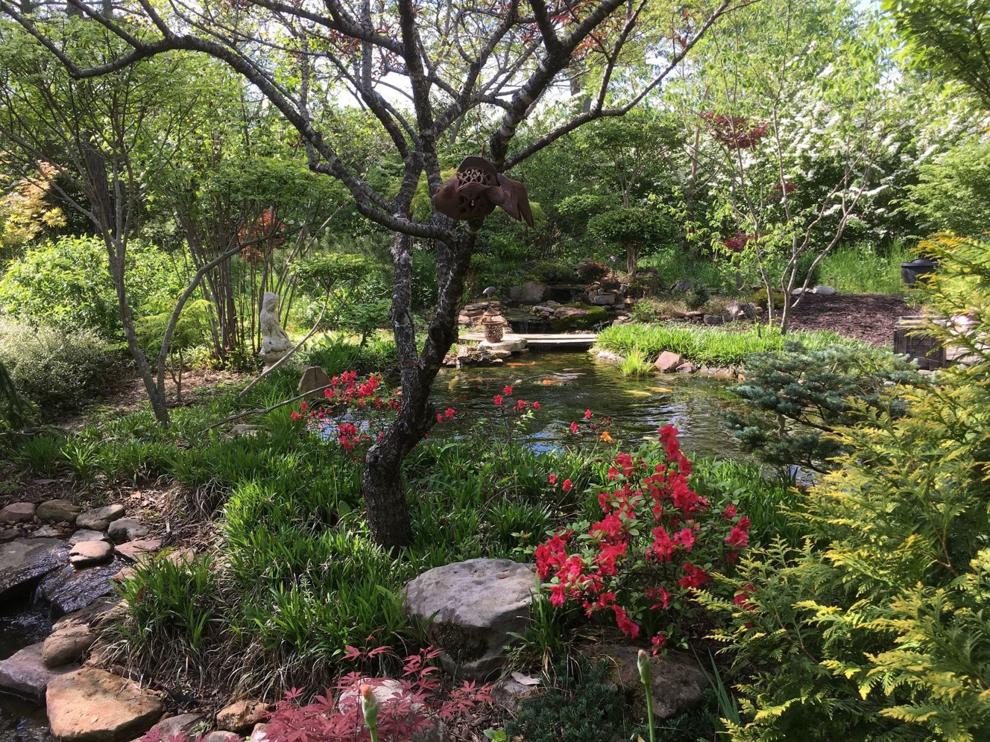 Curt Baumgartner and Ted Constantin
Occupations • Baumgartner works as a personal assistant in St. Louis. Constantin maintains the couple's native perennial business.
When Curt Baumgartner looks at old photos of his garden, he sees small rings of mulch in an overgrown lawn or gallon pots with budding saplings. In the same places, he now can rest under 15-foot trees near a pond filled with koi.
Gardening became his stress relief. In the 23 years since he and his partner, Ted Constantin, moved into their home, they have created two gardens, three ponds and a business selling perennials at the local farmers market.
"It just is very therapeutic to get out and get your hands in the soil to be able to plant something, especially with trees and shrubs," Baumgartner says. "If you plant them and you do get them established, they're probably going to live as long as you do, if not longer."
Baumgartner and Constantin grow a variety of perennials to sell in a separate garden. Before they started the endeavor, however, they began renovating their sunny backyard into an enjoyable gardening space for both the plants and themselves.
"My goal was that in 20 years, I want it to be gardening in the shade," Baumgartner says. They now garden under more than 30 varieties of Japanese maple trees, Norway spruce, southern magnolia and more.
Baumgartner maintains the trees, shrubbery and ponds to help promote nature. They grow native plants for pollinators, and even nurtured monarch butterfly caterpillars in the spring.
Judge Fred Ortlip, a master gardener, admired the couple's ability to provide a space for wildlife, as well as their variety.
"The Doolittle gardens punch all the right buttons, with an assortment of colorful trees, shrubs displaying a variety of foliage colors and an assortment of perennials blooming at various times," Ortlip says.
When speaking to others at the farmers market, Baumgartner always recommends they create their own garden.
"I start working, and I forget about my other problems," Baumgartner says. "I forget about bills that need to be paid or things in St. Louis that need to be done. It was just good mental therapy for me to garden."
Third Place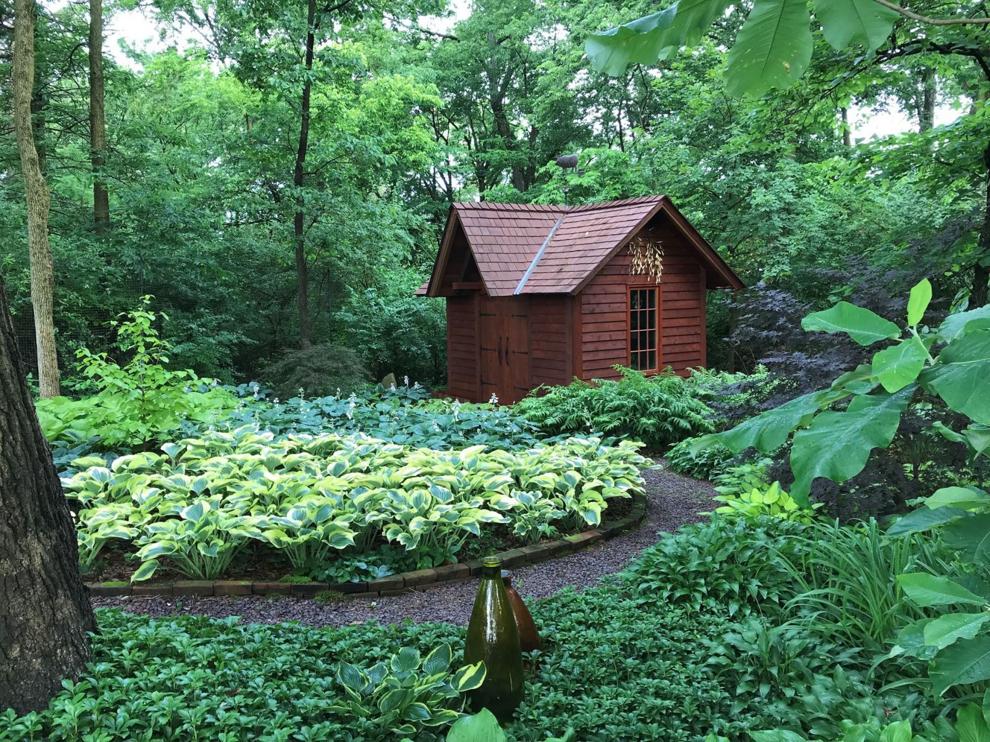 George and Nancy Lynn
Occupations • George works at an environmental engineering company. Nancy is a retired teacher in the Parkway School District
George and Nancy Lynn began their garden long after moving into their home 30 years ago. Their yard backs up to a wooded area in Manchester, and large oak and southern pine trees cover the area, creating a shady space and an evolving challenge.
"I call our garden a 'horticultural mortuary' because I've found a lot of things that die in the garden, but through that process, we've found a lot of things that really thrive," George says.
They now grow more than 300 varieties of hostas, along with trees, flowers and jack-in-the-pulpit plants.
Because they work on the garden themselves, George and Nancy considered how much they could handle. The garden rests atop a hill, with steps leading up to it.
"Every bag of mulch, every bag of crushed rock for the walkway, every brick for lining and every plant has to be carried up and implanted," George says.
Chip Tynan of Missouri Botanical Garden recognized the beauty in the garden and the advantages of the couple's plant selection.
"Artfully designed foliage color and texture in mass plantings that will be attractive all season," Tynan says. "This garden personifies the ideal shaded oasis and provides a sense of cool, restful seclusion."
The Lynns say they spend a minimum of 20 hours a week caring for the garden, but George says the work does not feel like a job. They maintain the space throughout the year, constantly working to improve.
"It's our oasis in the desert," George says.
Honorable mention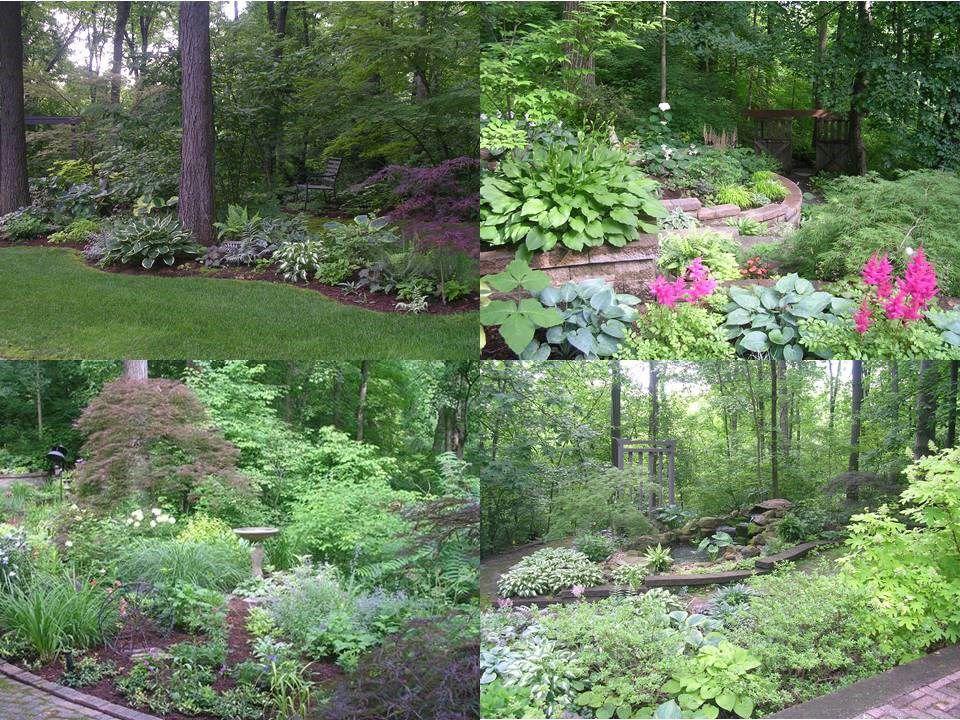 Honorable mention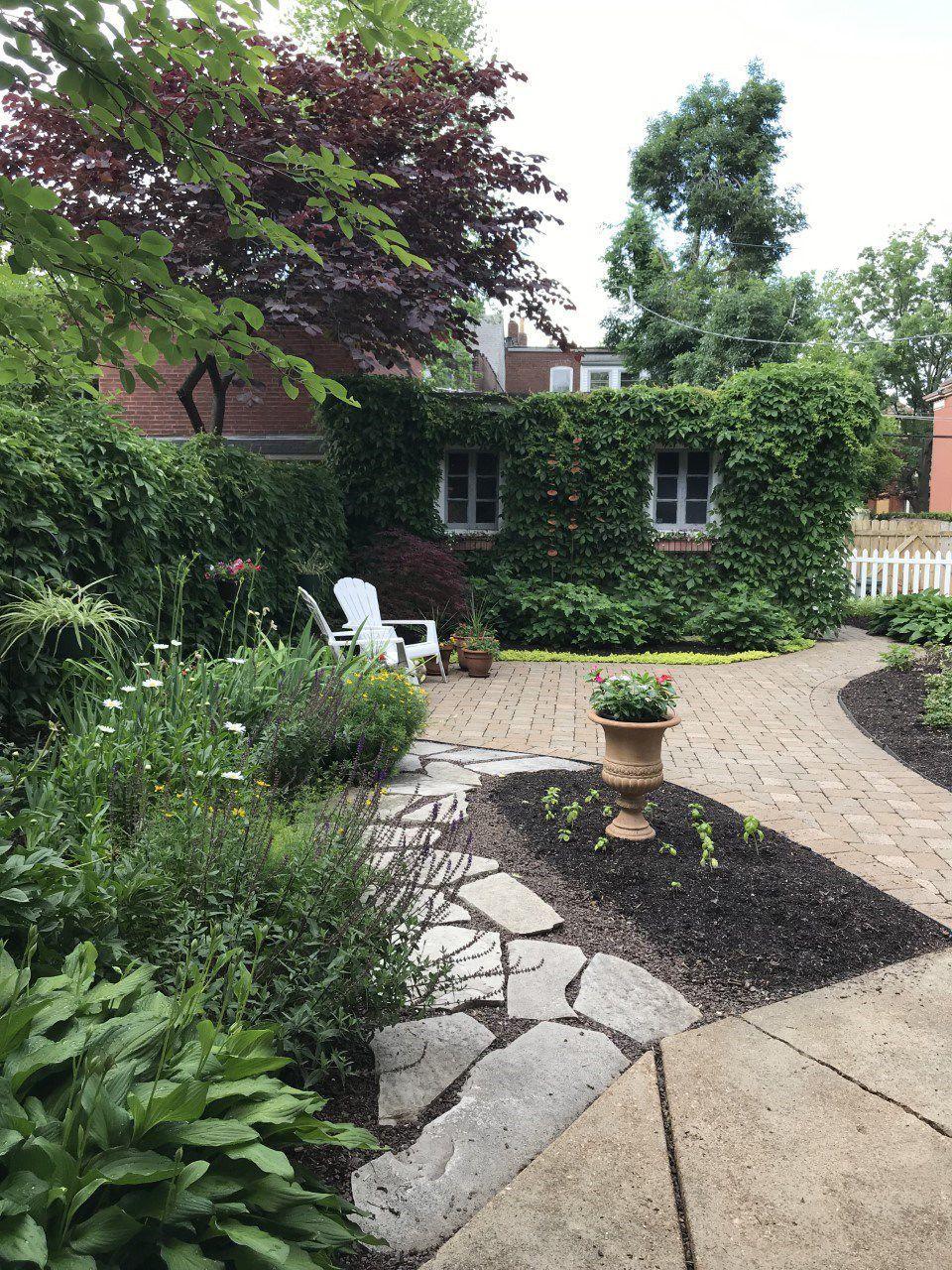 Honorable mention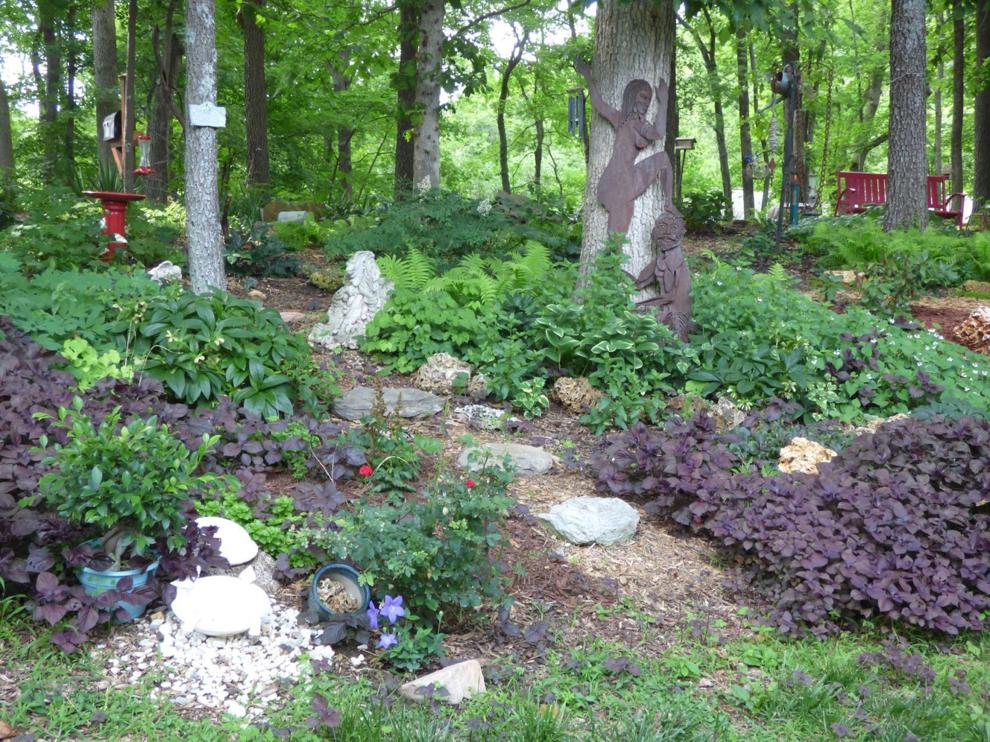 The complete list of 20 finalists
Our garden contest finalists will turn your thumb green with envy
Becky's Wedding Garden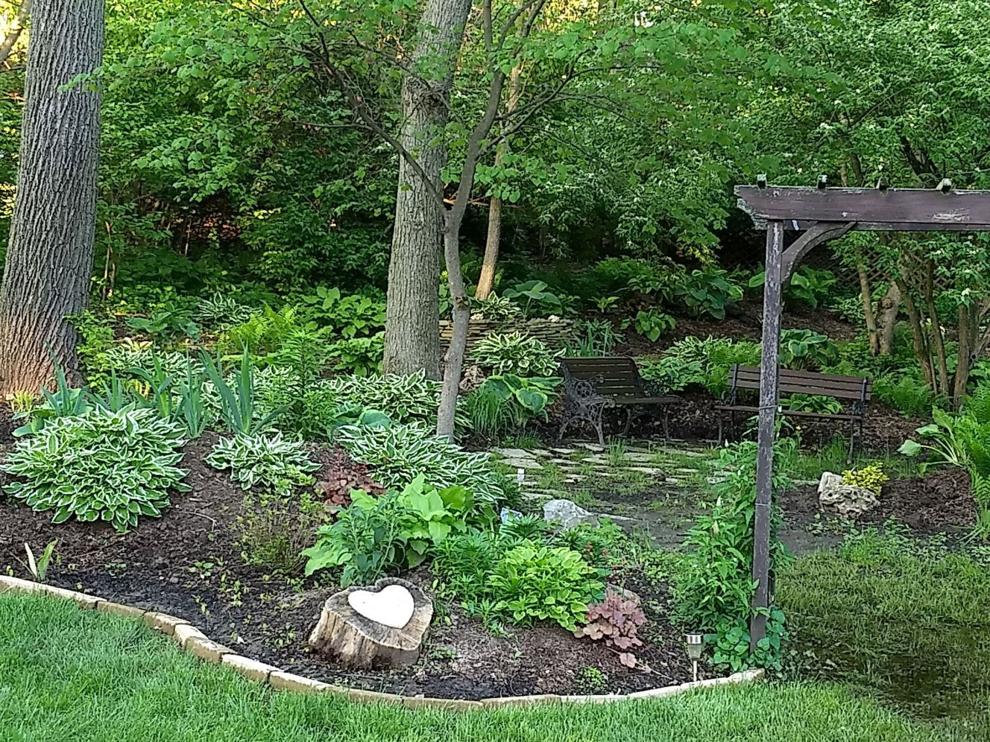 Our place in the sun (and shade)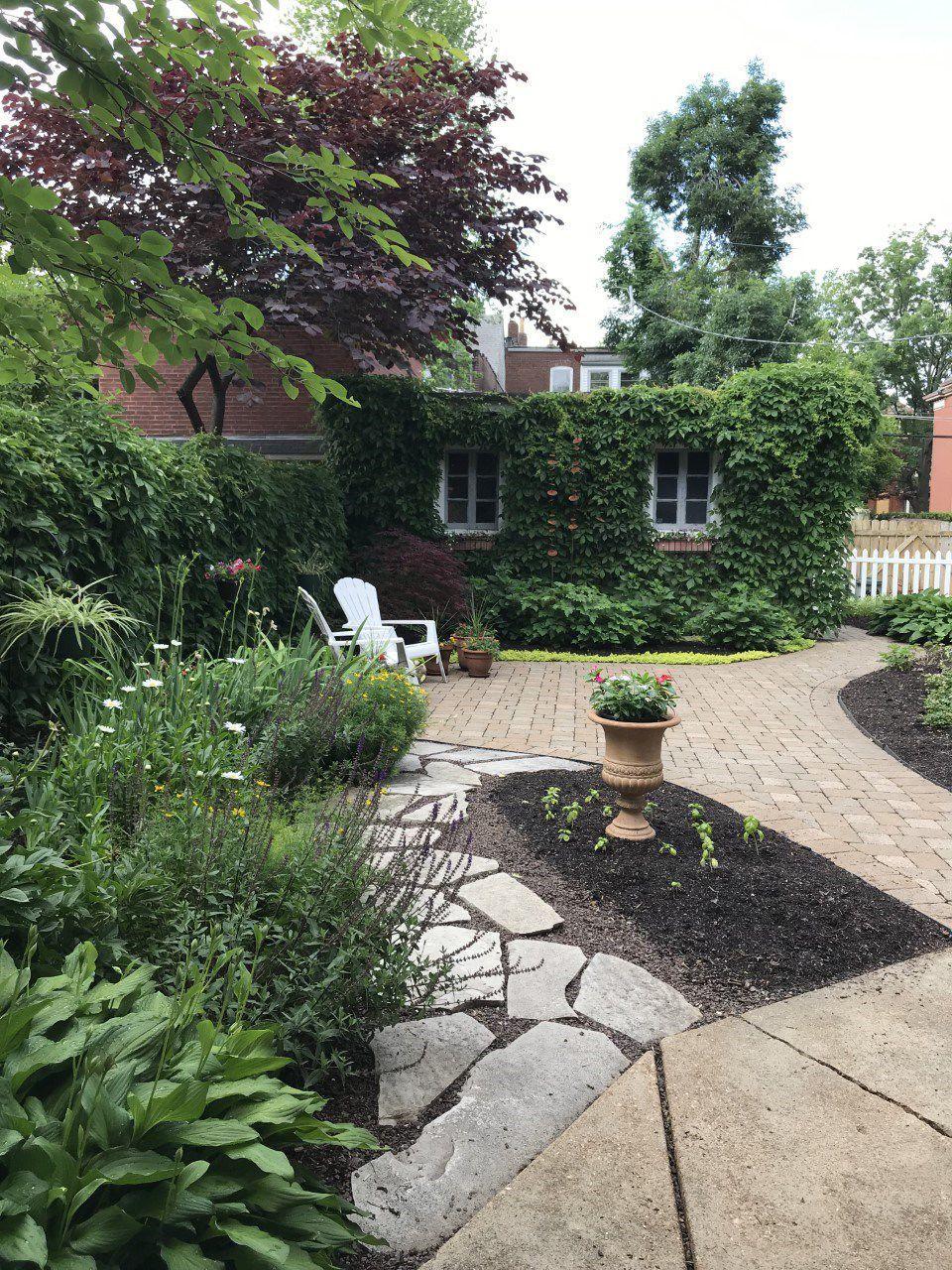 Paradise of new beginnings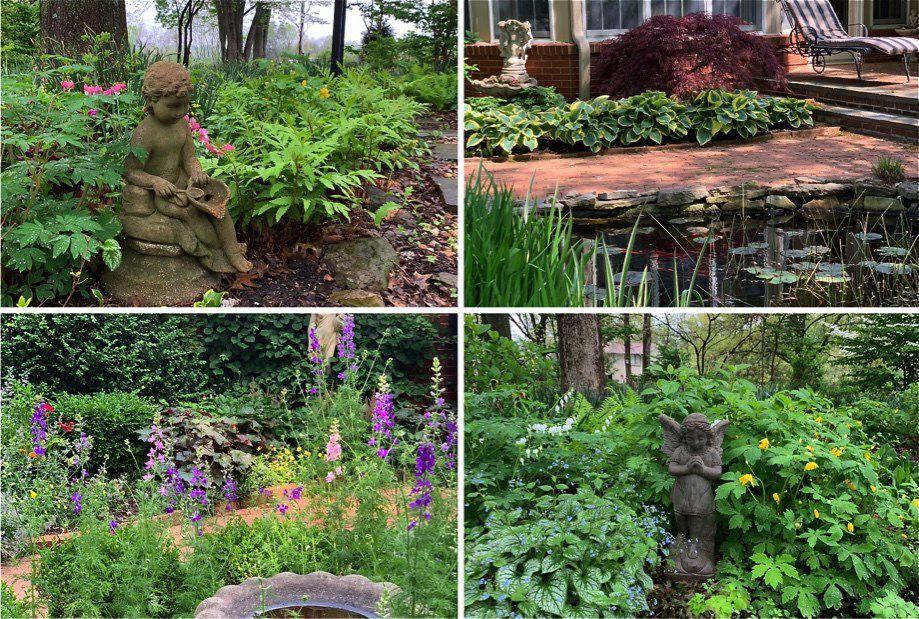 Bluff side retreat. More than a scenic view.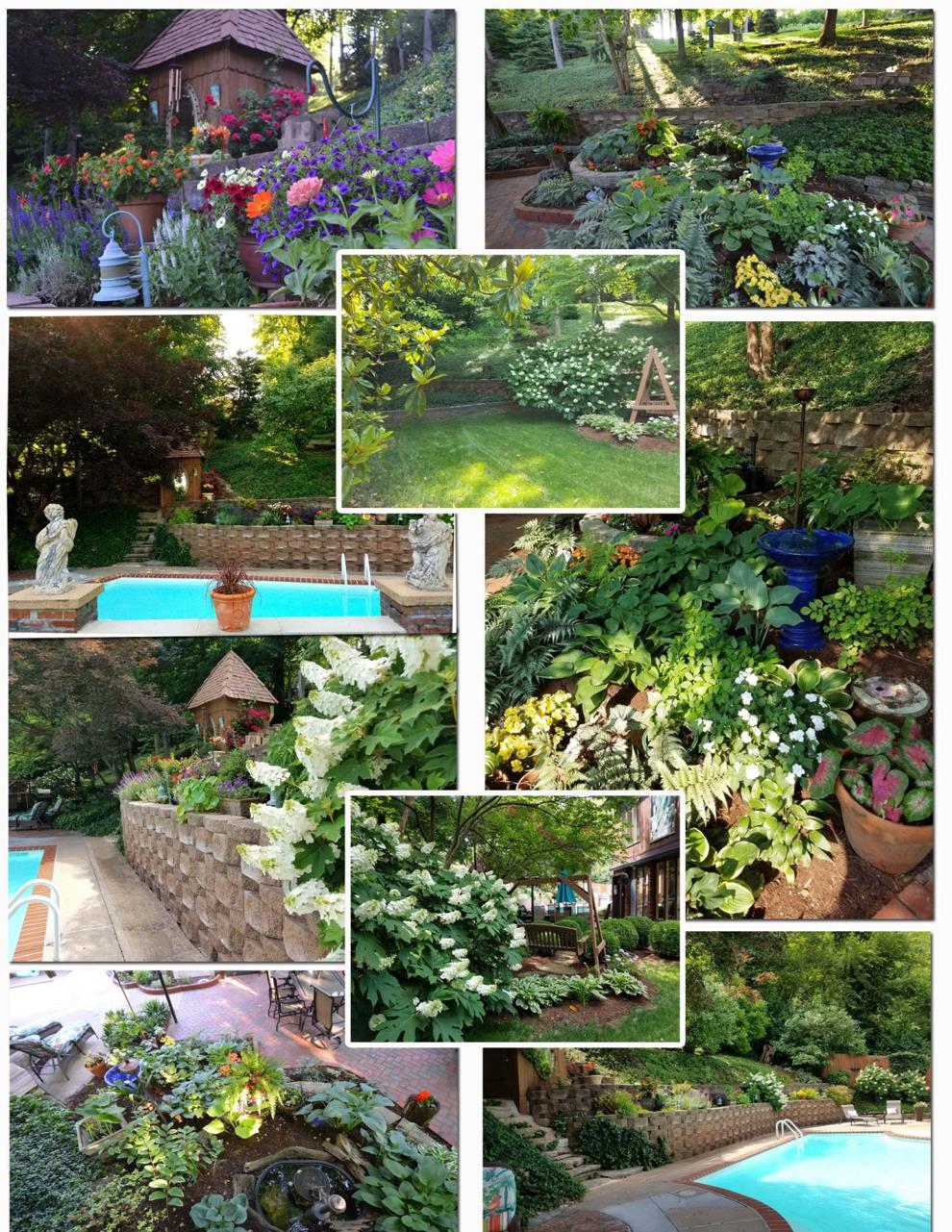 Flowers and Food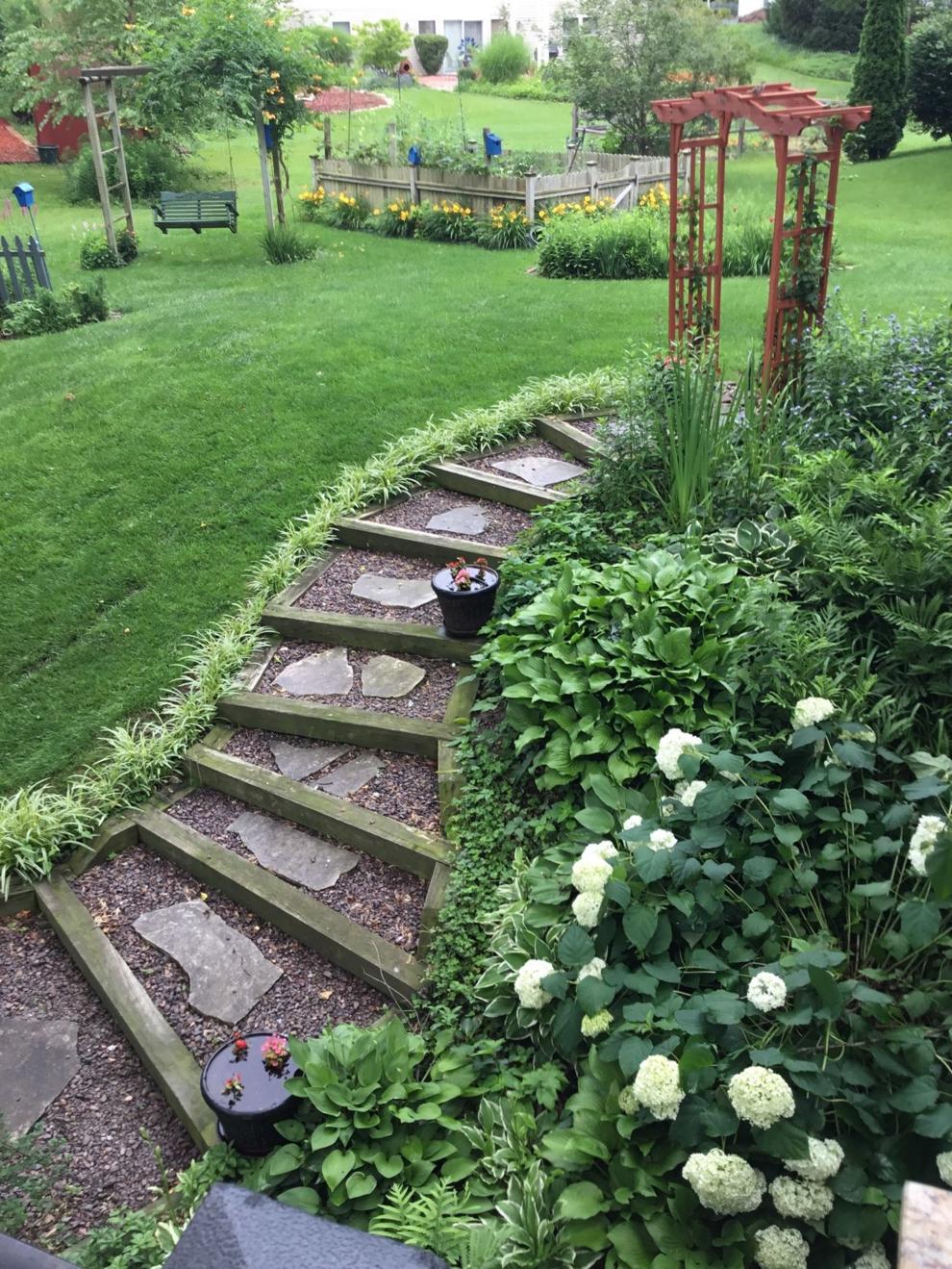 Turtle Haven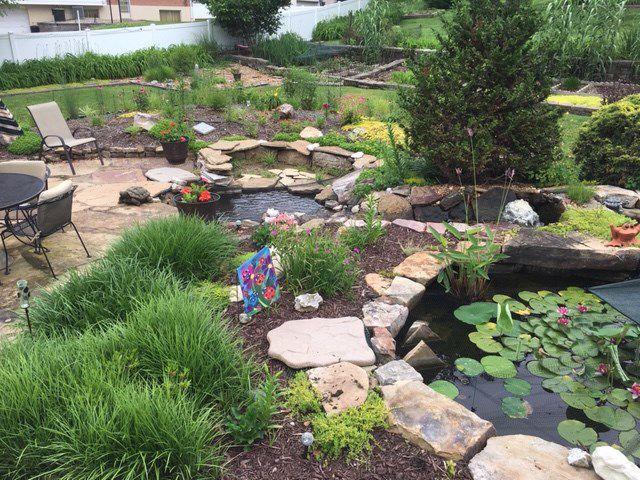 Tapestry Garden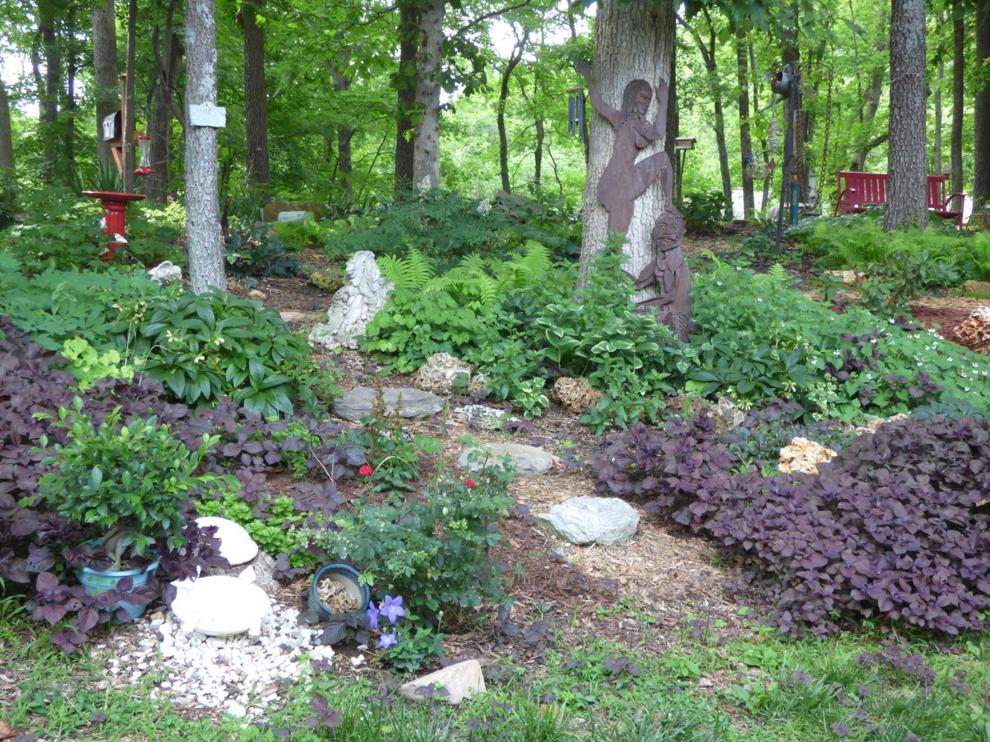 Cottage Garden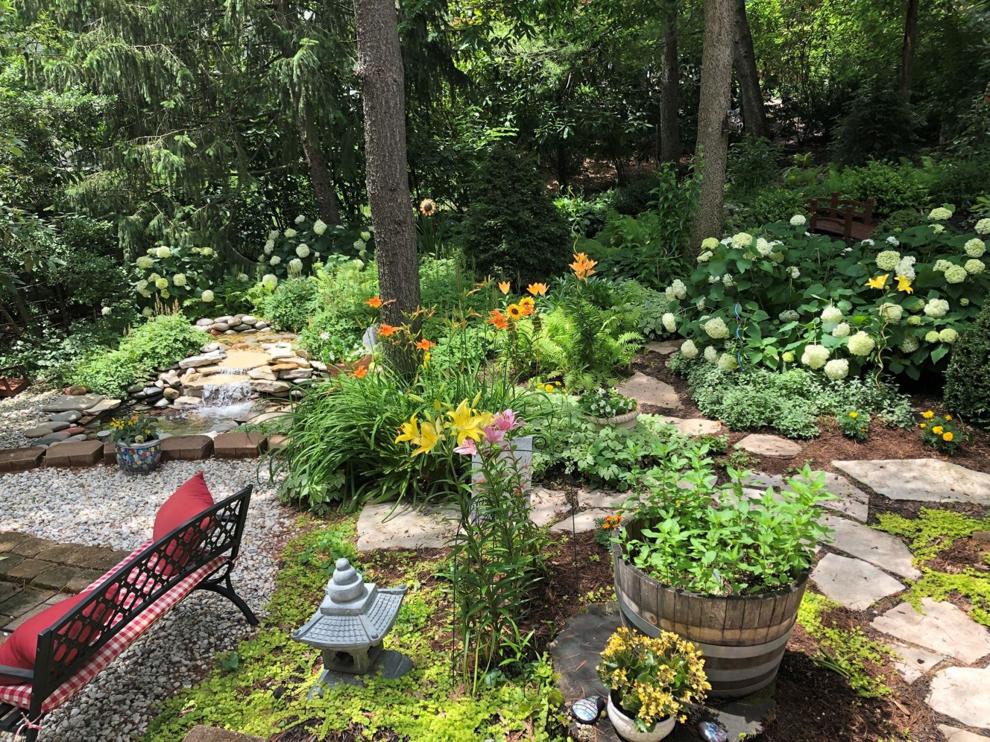 The 'JulieYard' Garden of Performing Plants
Mary's Utopia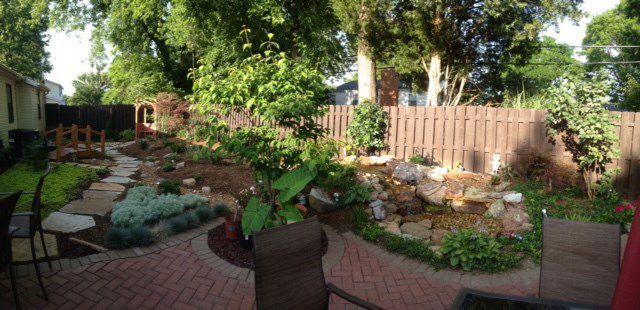 Doolittle Gardens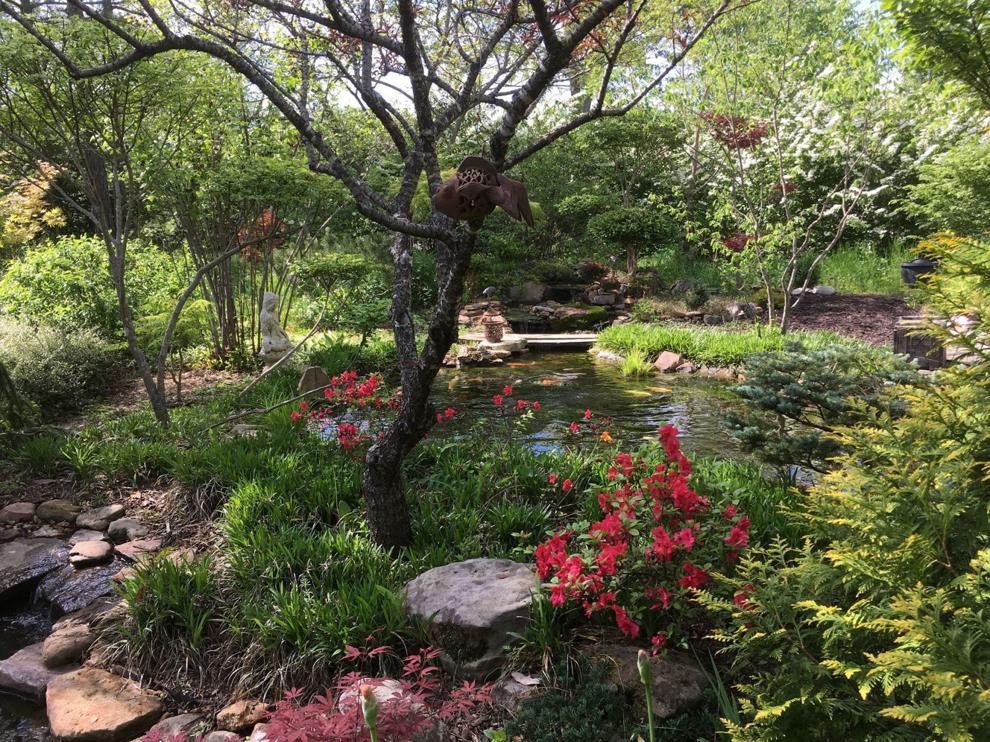 Val's Garden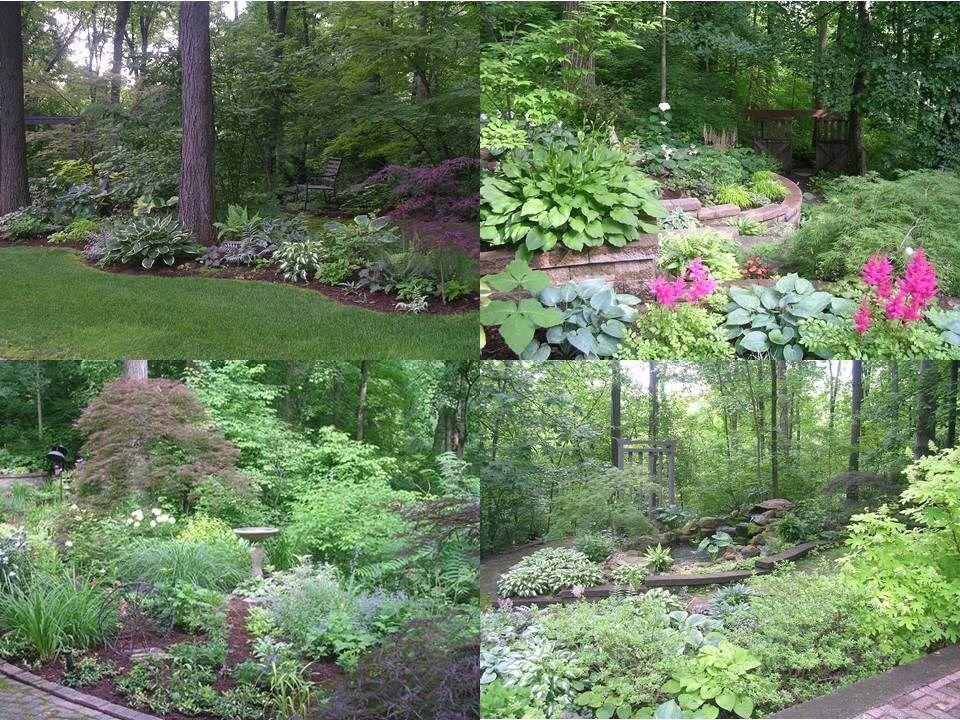 Indy's Garden Escape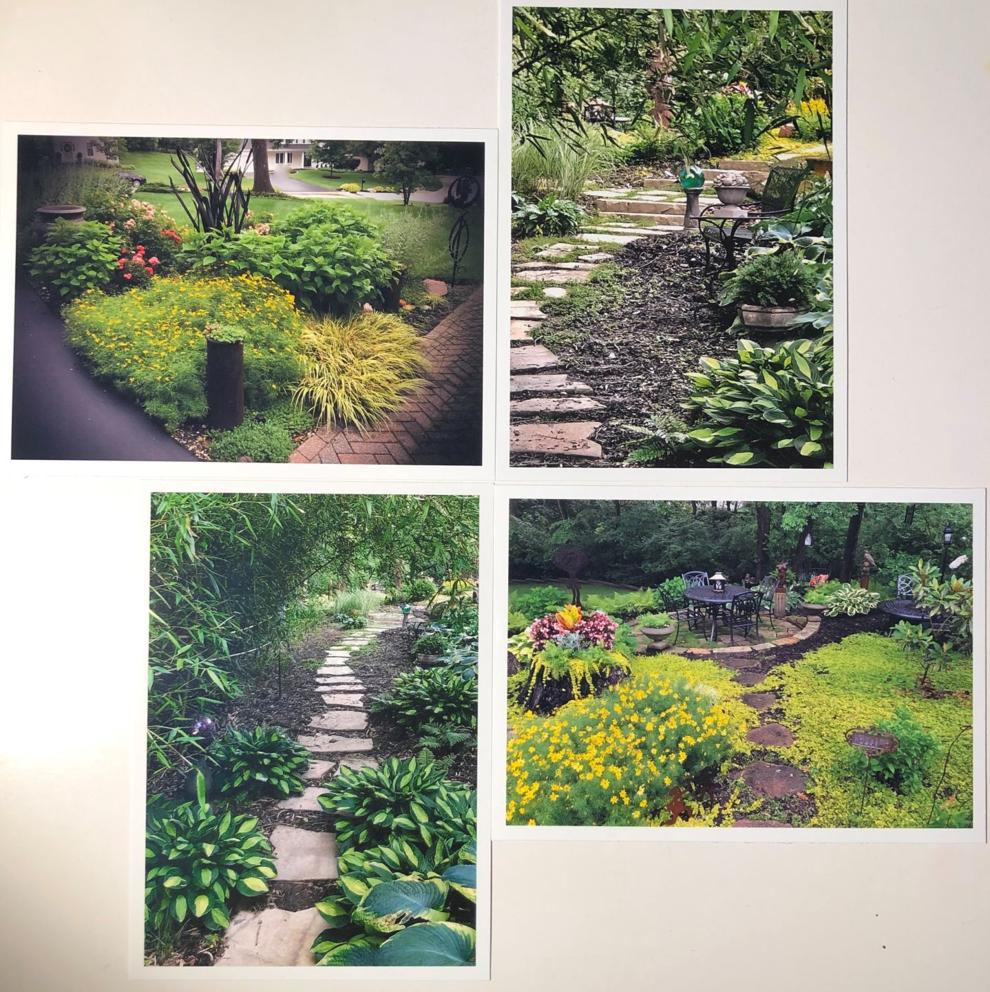 Backyard Bliss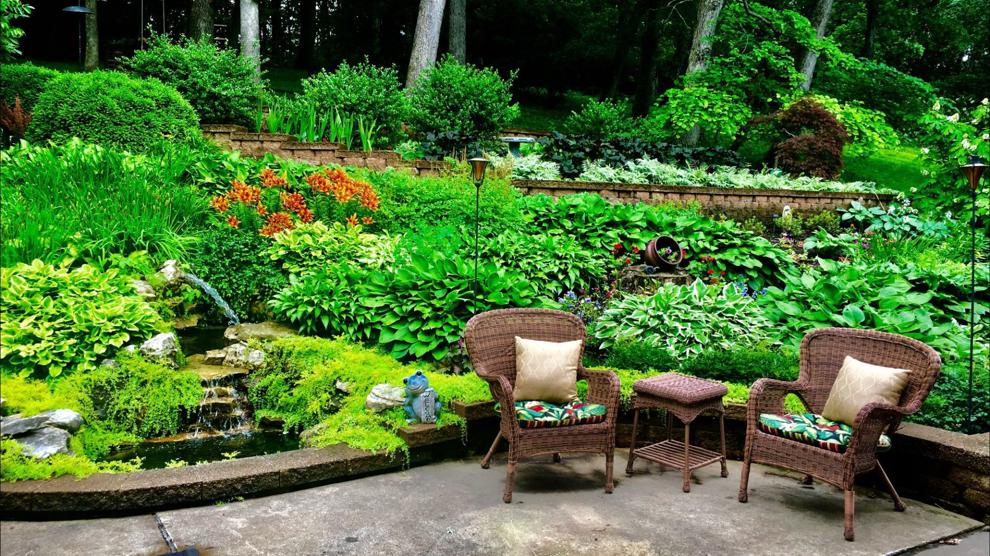 Country Garden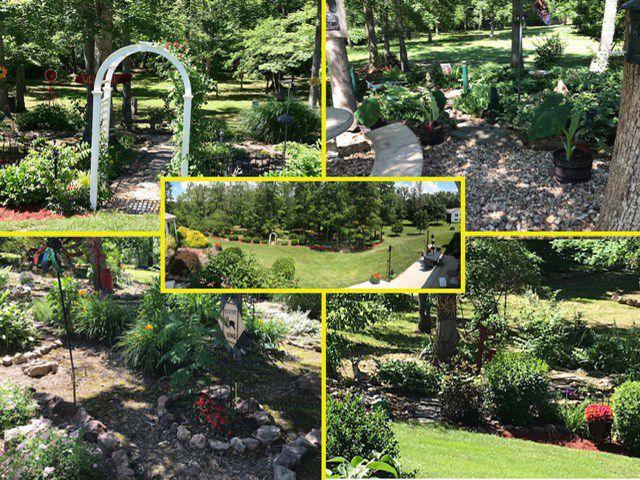 Dogtown Beauty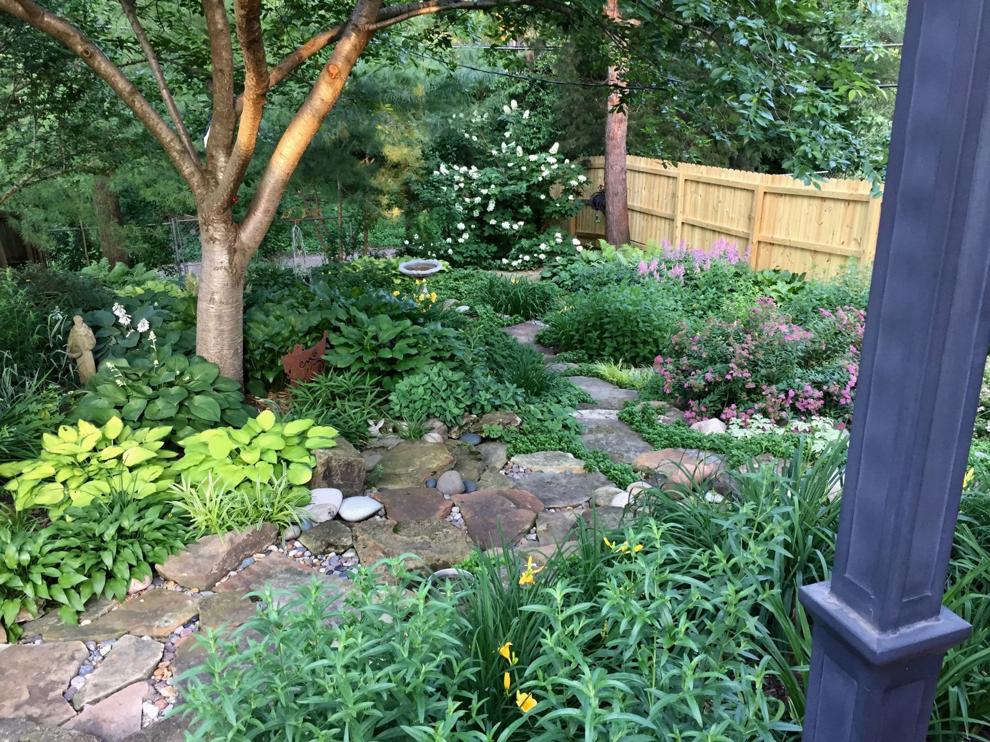 Woodland Shade Garden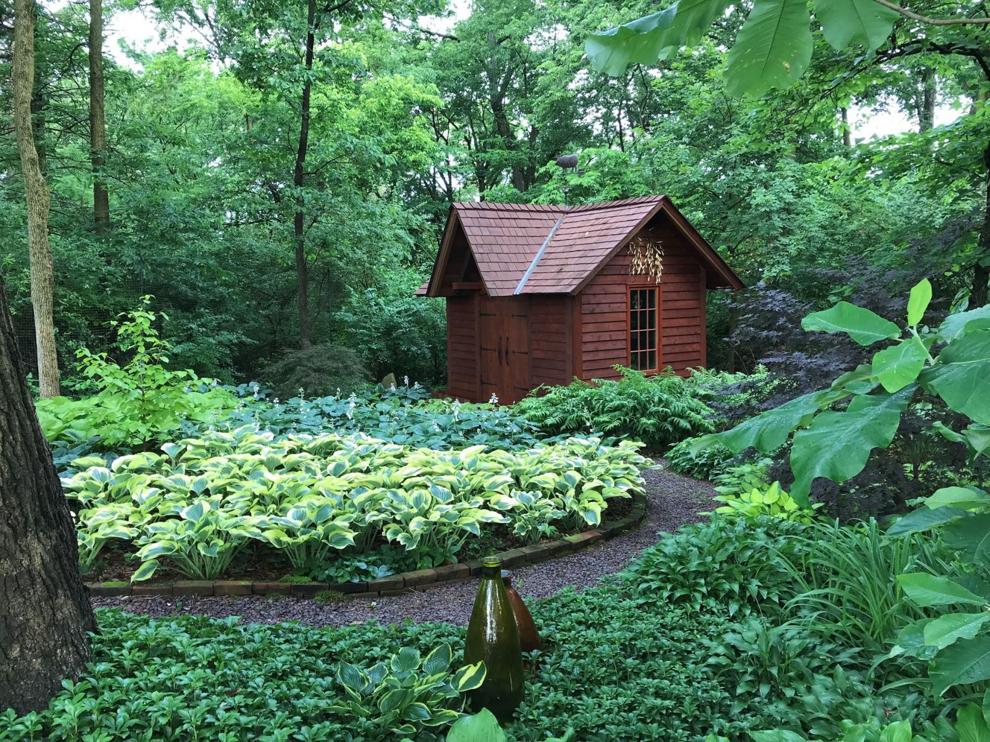 Mimi's Garden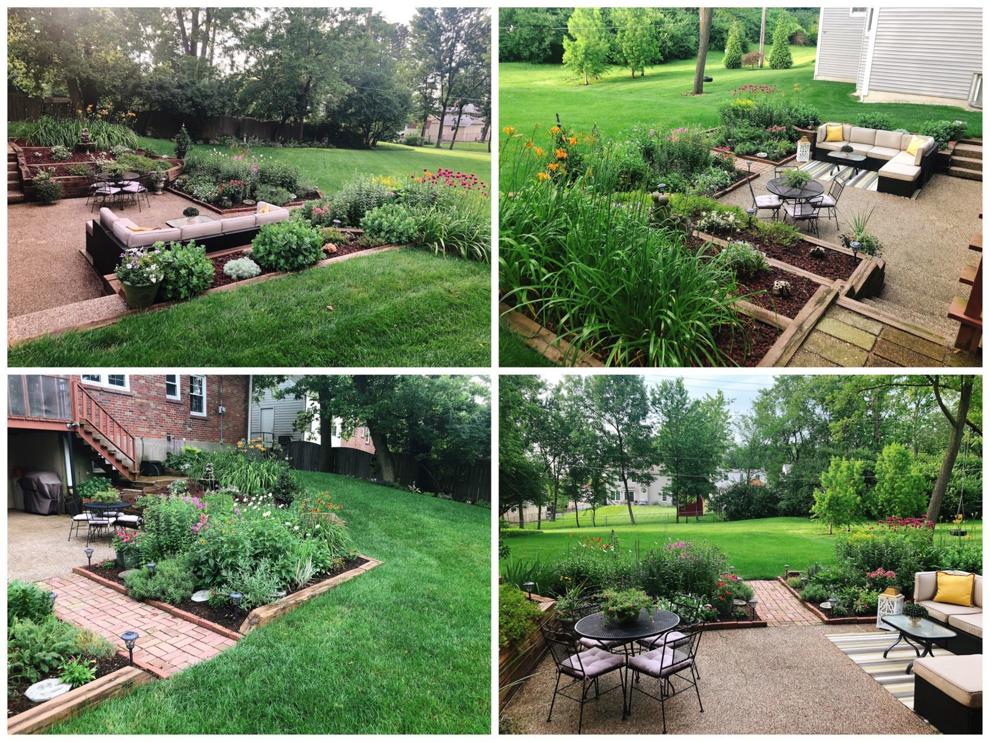 Painter's Paradise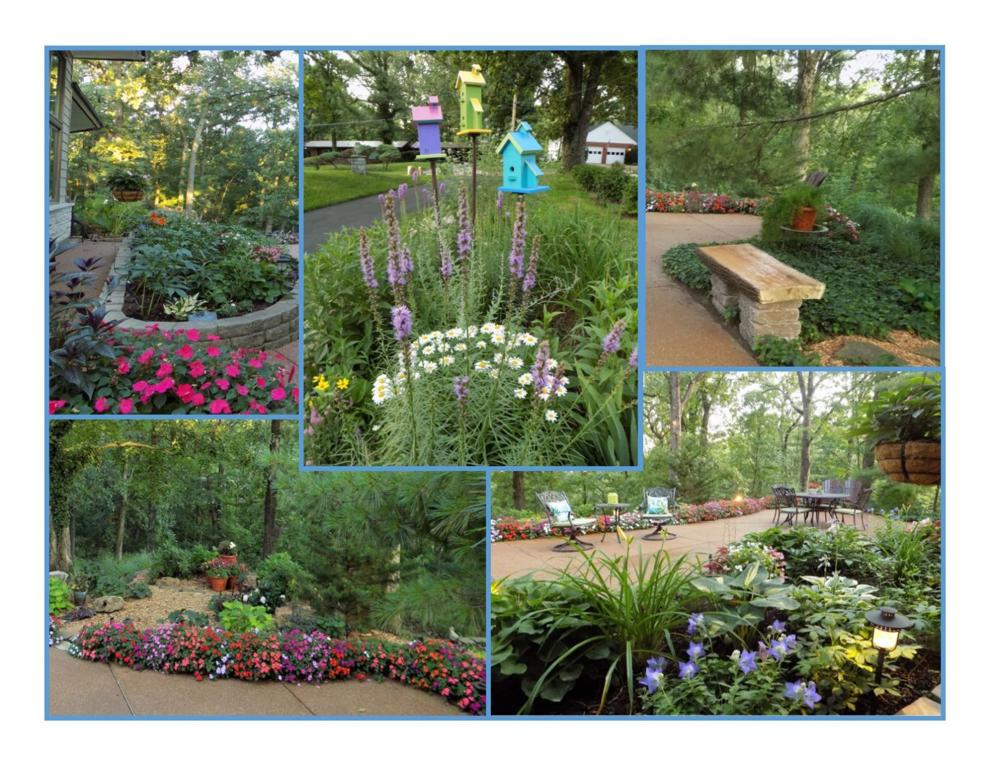 Little Heaven on Earth