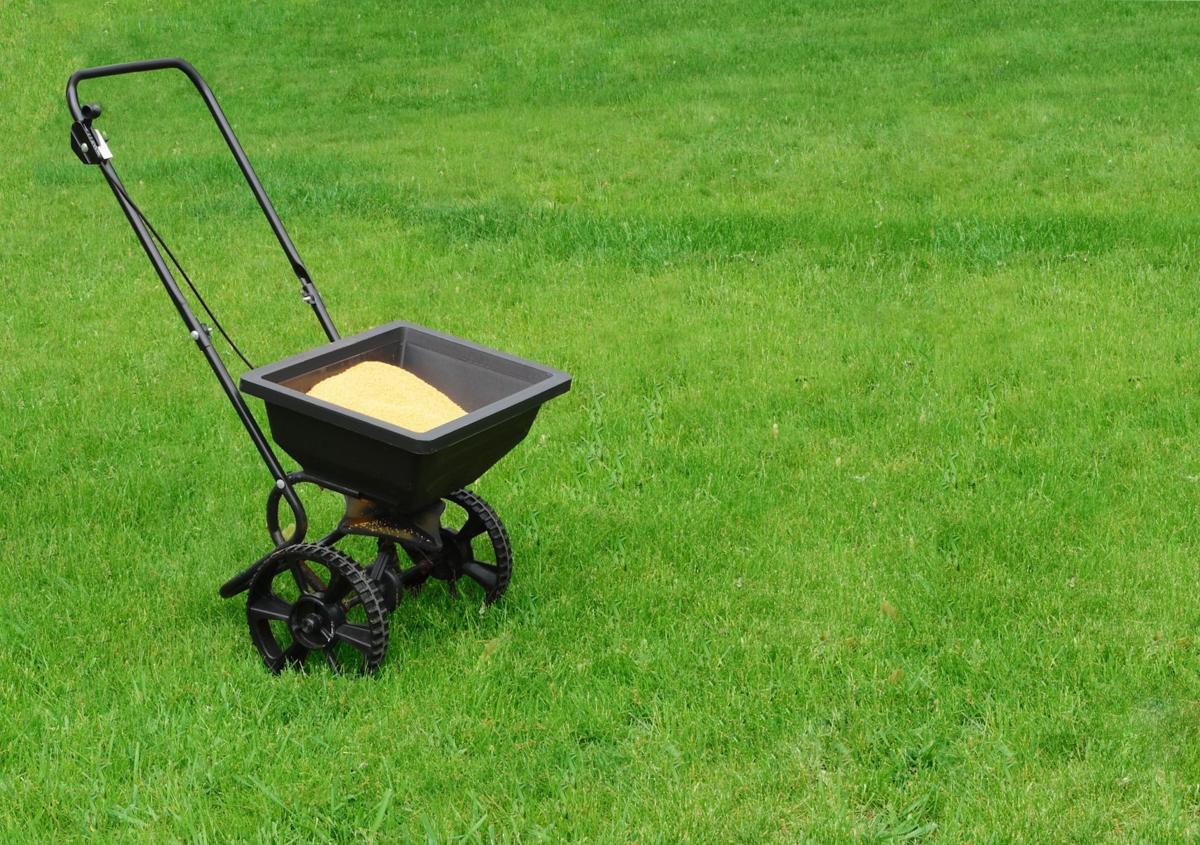 Q • I have heard that fall is a good time to fertilize lawns. Is this true of all lawns, and how much should I be using?
A • Fall is an essential time to fertilize cool-season grasses like tall fescue, and if you're only going to fertilize once per year, this is the best time to do it. Other plants may be getting ready for dormancy, but cool-season grasses thrive in this period.
They appreciate some nitrogen fertilizer in September to fuel this growth and help them recover from summer heat. Apply 1 pound of nitrogen fertilizer per thousand square feet. Blood meal is a good option, as it is an organic fertilizer and only contains nitrogen.
Other nutrients are essential for healthy lawns as well, but most soils are not deficient in them. You can verify whether your soil is lacking nutrients with a simple soil test through your local county extension office. If you're struggling with the math on how much fertilizer you need for your lawn, use this great calculator to run the numbers for you: agebb.missouri.edu/fertcalc/
Write to the Missouri Botanical Garden's Center for Home Gardening at plantinformation@mobot.org or the Horticulture Answer Service, 4344 Shaw Blvd., St. Louis, MO 63110.