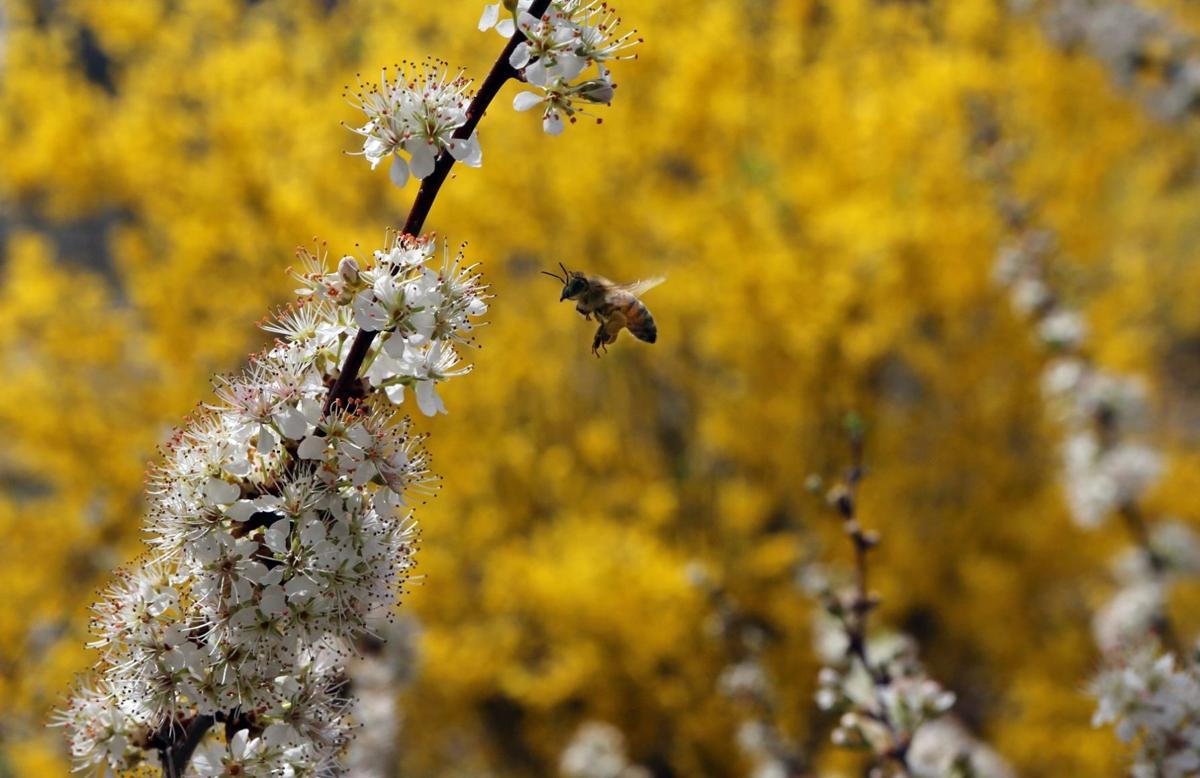 Q • We have a forsythia bush that is dying one large branch at a time. Something similar happened to another bush until the entire plant was dead and had to be removed. Is this just old age (this one has been in the ground for about 10 years)?
A • Forsythia is susceptible to a dieback caused by a Sclerotinia fungus. The disease infects through blossoms and flower stalks in spring, then grows into twigs and stems and can eventually kill them back all the way to the ground.
Control options are limited to just pruning and destroying dead twigs and stems. The infection doesn't always kill the roots, however, but new growth may not occur before the following spring, and it might be several years before the shrub regrows to its former stature.
Write to Chip Tynan of the Missouri Botanical Garden at chip.tynan@mobot.org or Horticultural Answer Service, 4344 Shaw Boulevard, St. Louis, 63110.
Every week, we feature a St. Louis-area home to showcase, usually because of its great style; but sometimes, just being quirky earns it the distinction.