St. Louis is flooded with places where you can learn to paint a scene on canvas, often with a glass of wine in hand. But did you know you can also learn blacksmithing, glassblowing, screen printing and more?
DIY culture has hit the scene as an all-ages opportunity to explore artistic interests and boost creativity. Maker spaces and crafting spots have emerged steadily since the early 2000s, spiking in recent years as hubs of creativity for beginners and masters alike.
Even a new TV show, NBC's "Making It," features real-life crafters battling it out in a competition hosted by Amy Poehler and Nick Offerman.
Millennials are the largest percentage of consumers in the $36 billion crafting industry at 41 percent, according to Forbes magazine. The industry rallies makers — consumers interested in creating projects by hand — and values individualistic creativity.
At Craft Central, a small-scale crafting studio on Delmar Boulevard that has been open for six years, workers have seen an uptick in business.
"I think this stuff is going to be more important soon," said Cory Miller, an employee at Craft Central. "Everyone is so busy they need stuff like this to step back."
At one of the newest spaces, MADE, people of all skills levels can come in to learn woodworking, laser printing and more, using the equipment they have on hand.
"You don't have to be doing grandiose things to be in here," MADE member director Emily Elhoffer said. "A lot of people enjoy making, a lot of people enjoy making for money, and even more people enjoy making for the fact of making, because it really is a rewarding experience."
If you are ready to get your craft on, here are a few places in the area that offer classes, space and often materials so you can begin your DIY journey.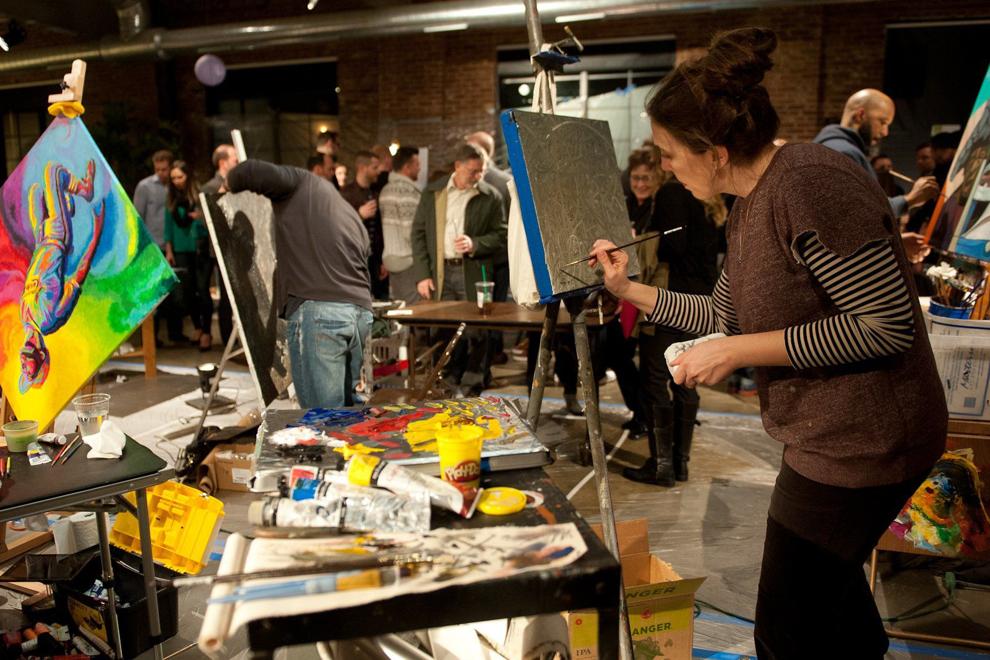 Third Degree Glass Factory
Become a master, stop by for a class or have a one-on-one glass blowing experience at Third Degree. For anyone who just wants to appreciate the art of glass blowing without participating in the craft, Third Degree also operates as a gallery space for glass-blowing artists to display their work.
MADE
MADE, which opened in November, is a St. Louis modern maker space destination that prides itself on being a community space. Founded by the same people who started Third Degree Glass Factory, MADE was conceptualized as a center for rebellious craftsmanship when a St. Louis maker space chain went under. MADE offers a large repertoire of equipment allowing projects like screen printing, laser cutting, woodworking and more to be explored. The way to jump in and become a part of MADE culture is to visit on a tour, Wednesdays at 5:30 p.m. and Saturdays 1 p.m. and 3 p.m. or jump right in and participate in safety training or take a class.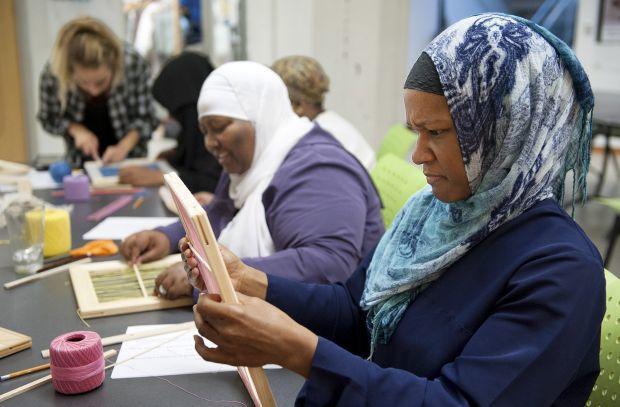 Craft Alliance Center of Art + Design
Craft Alliance is a nonprofit community arts center dedicated to bringing art to the St. Louis region. An all-ages space, Craft Alliance provides programming and classes for both children and adults. Some classes may be a one-day workshop; others as long as six weeks. You can learn embroidery, painting, ceramics, wood turning, mosaics and more. For those looking to get serious about their craft, Craft Alliance even offers artist residencies.
Craft Central
Craft Central, though a small family-owned and operated space, has a lot to offer in terms of variety. They offer open studio hours for ceramics, blacksmithing classes, an ongoing knitting circle, weaving classes and more. Craft Central's motto is "be creative every day."
Aerie Lane
Aerie Lane is a collaborative space intended to be shared among friends, sort of along the lines of those wine and painting classes. But here you are more likely to make a pillow, a flower box or a door sign. They offer home décor workshops, private events and a DIY craft bar, which is a space for crafters to create monthly themed projects.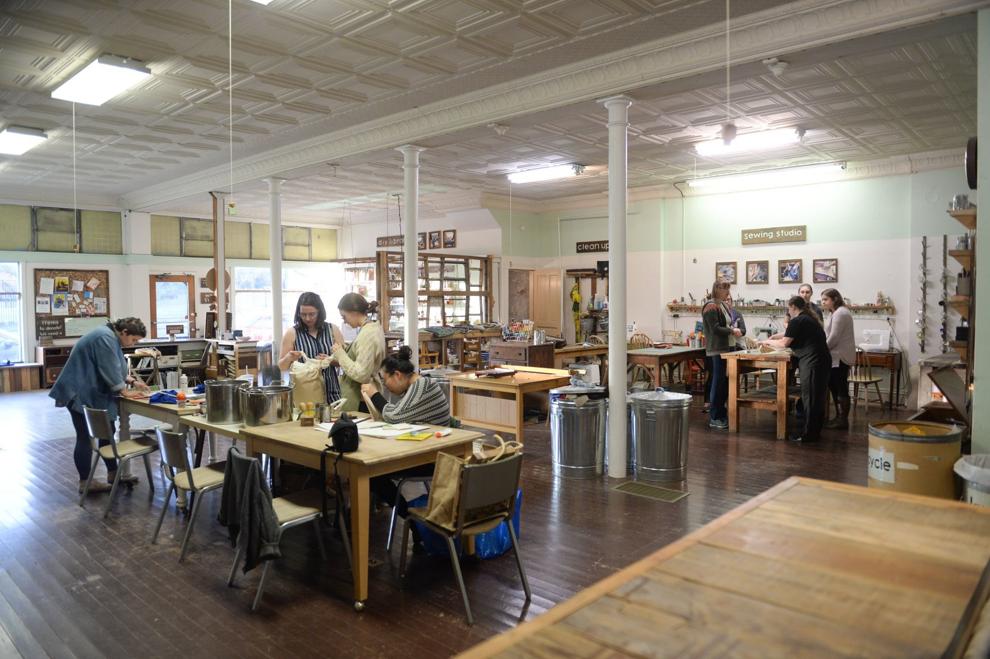 Perennial
Perennial is a crafter's paradise, with classes on paper making, book binding, jewelry making and more. The studio is full of sewing machine, power tools, rulers, scissors, brushes and pliers as well as crates of salvaged and donated items: sheets and shirts, belt buckles and bottlecaps, door handles, encyclopedias and more. The craft space began in 2011 as an outgrowth of founder Jenny Murphy's art project when she was studying sculpture at Washington University. Her goal: use discarded items and turn them into useful items. Each month, Perennial offers 25 to 30 different classes in "creative reuse."
South Broadway Art Project
South Broadway Art Project is an open studio space where kids, teens and adults can come to get crafty. They offer affordable and free pottery, ceramics, textile and sewing classes or you can just buy time in the workshop.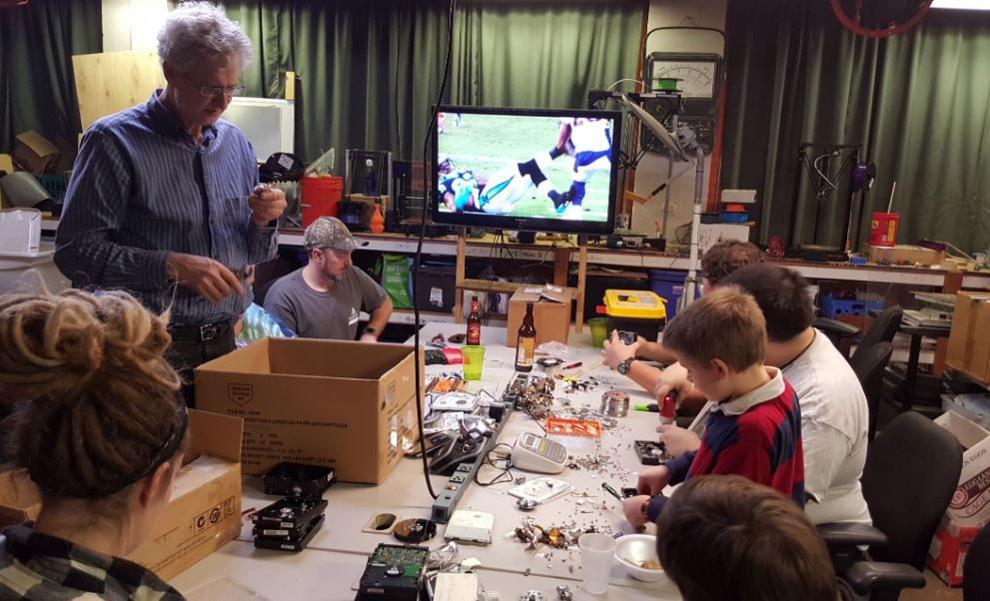 Arch Reactor St. Louis
Arch Reactor was founded in 2009 and has grown ever since. It calls itself St. Louis' largest hackerspace, but as the website says, "When we refer to hacking, we mean either the re-purposing or modification of a commercial product, DIY hacking together of a project, or just the act of exciting, creative work." The space there is a communal workshop so members can share tools. You can take classes like intro to stick welding, lasers and Harry Potter wand making.
Amy Bertrand of the Post-Dispatch contributed to this story.