After raising two daughters in Olivette and Creve Coeur, John and Jill Farmer became "empty nesters" in 2018. They decided to downsize and return to the city, where they had lived when they first moved to St. Louis in the 1990s.
"We always had a sense that it would be cool to get back to the heartbeat of the city," Jill says. "When we found this place, it just seemed so perfect for us."
They moved from their over 4,000-square-foot suburban house to a surprisingly modern rehab in Lafayette Square half its size. A departure from the turn-of-the-century mansions that line the streets surrounding Lafayette Park, the Farmers' home has a unique history as one of St. Louis' oldest businesses, Schwarz Studio Taxidermy, which is still in operation in Affton after 138 years.
The studio's founder, German immigrant Frank Schwarz, lived in one of the "painted ladies" next door and built the brick shop building around 1907 to expand his business. It remained there for 95 years. In 1911, Schwarz gathered a group of local naturalists in the studio to form the St. Louis Zoological Society, now known as the St. Louis Zoo.
After the company relocated in 2002, a local developer purchased the building and gut-rehabbed it into an open and modern single-family home. When the Farmers purchased it two years, the space was still in good shape, but somewhat outdated and in need of basic remodeling to make it suit their taste.
They enlisted their friend and interior designer Sara Hentz and her partner Wendy Temples-Steinbecker of Temple and Hentz to give it a facelift before they moved in.
"They understood that we have really eclectic taste, but we wanted it to look modern while not trying to pretend it's a new build," Jill says. "Sara helped us personalize it and make the spaces feel cozy but still really open. We wanted to honor the history, but we didn't want it to look like a dollhouse — that's not us."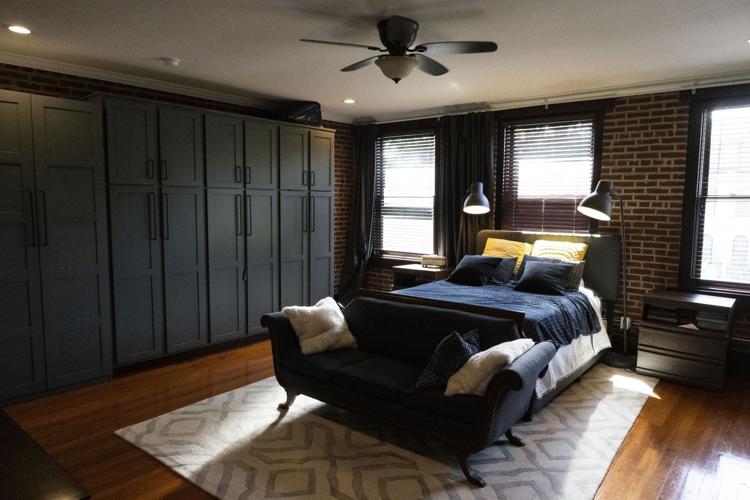 The main floor is open and loft-like with original brick walls, high ceilings, exposed ductwork and original hardwood plank floors. The centerpiece of the house is a stunning open staircase with custom metal railings in an art deco style that won them over as soon as they walked in the house. It leads both up to the second floor master suite and down to a partially finished lower level.
"It looks way bigger because it's so open," John says.
Hentz and Temples-Steinbecker combined some of the Farmers' antique family heirloom pieces with more contemporary furnishings for a fresh look. The exposed brick walls provided the perfect gallery space to hang their collection of art by both local and national artists, including paintings by John's aunt, painter Deanna Kienast, and his mother, a retired art teacher.
The second story covers only the front half of the building, which allowed for two large skylights in the back of the main floor — one over the dining room and one over the kitchen sink — adding a great deal of natural light.
In the open kitchen, the Farmers had the dated blond and cherry wood cabinets painted a dark slate gray to match the slate tile floors and replaced colored glass on the faces of the upper cabinets with more modern variegated glass. They moved a table fashioned from an old radiator from another room into the kitchen and topped it with a large, wood butcher block for added prep and seating space with two stools.
The second floor, which the Farmers refer to as "our little apartment," includes the master bedroom and bathroom, as well as Jill's home office. In lieu of closets, the bedroom has a wall of European-style built-in wardrobes.
Downstairs, in the partially finished lower level, Hentz and Temples-Steinbecker created a cozy guest room in an unused alcove space under the stairs, using salvaged antique doors turned into sliding barn doors to close it off. The Farmers call it their "Harry Potter room."
Earlier this summer, the couple completed their latest project, a new 400-square-foot rooftop deck over their detached garage with a view of the Gateway Arch. With little yard space, the deck provides a much-appreciated outdoor oasis. They hired a local metal fabricator to create railings for it to match the staircase inside.
"It's surpassed all our expectations in terms of how much we enjoy it," Jill says.
The couple doesn't regret their decision to downsize one bit.
"At first, you feel like leaving the suburbs and going to half the space is going to be a hard transition, but it's been fantastic," says John. "We don't miss any of the stuff we got rid of and everything has been just a big plus. We're so close to everything downtown in addition to all the restaurants we can walk to."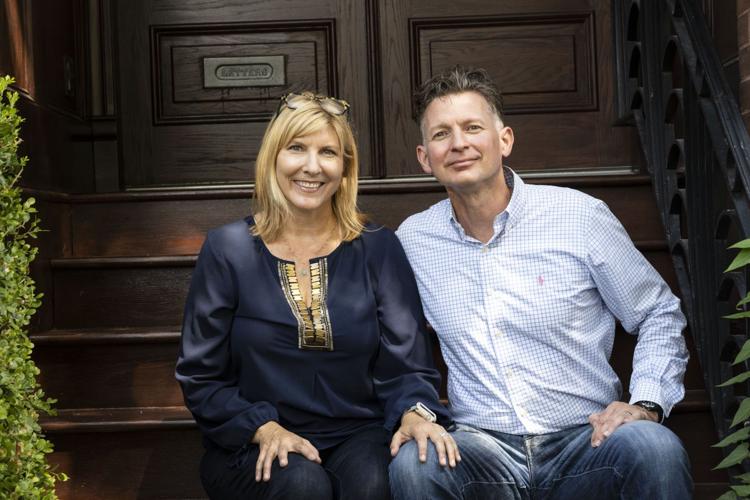 Ages • Jill is 51; John is 50.
Occupations • John is an attorney; Jill is a coach and consultant.
Family • The Farmers have two daughters: Jane, 20, and Peyton, 23.
At home with Jill and John Farmer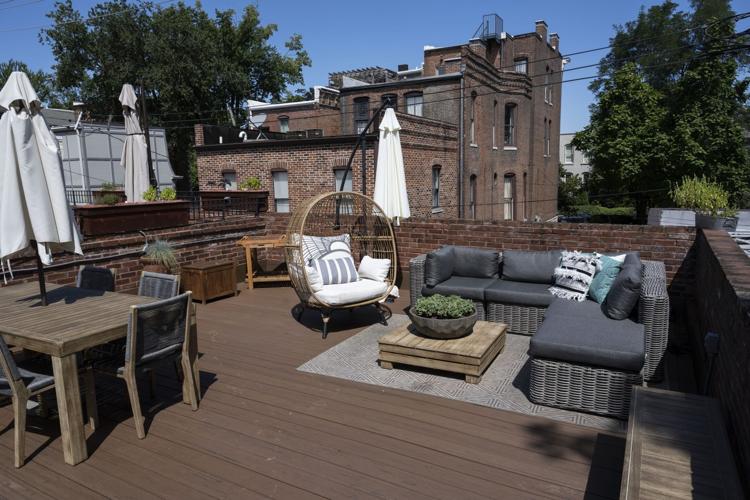 At home with Jill and John Farmer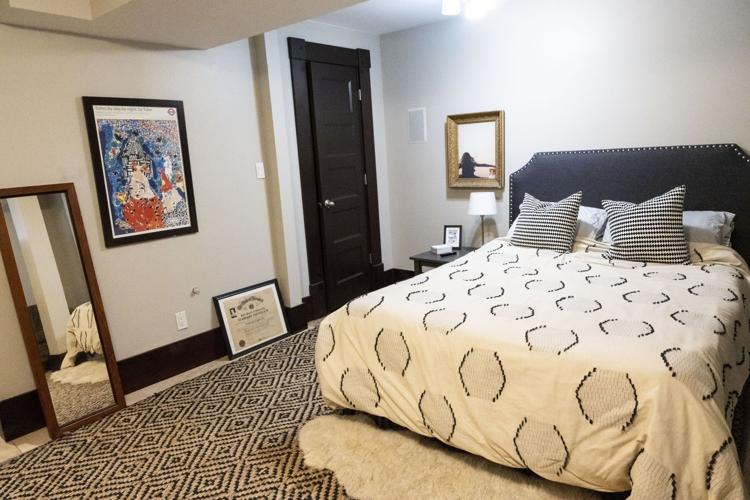 At home with Jill and John Farmer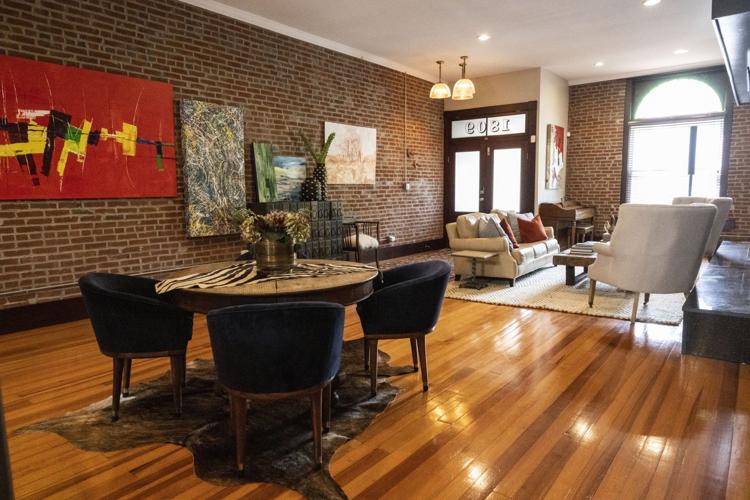 At home with Jill and John Farmer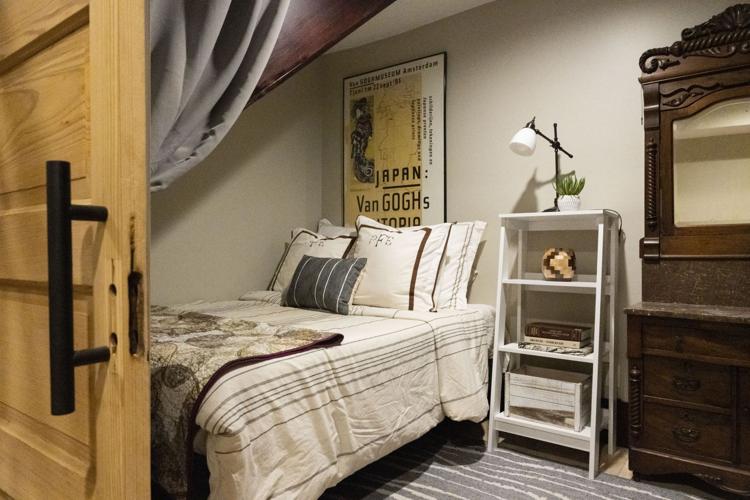 At home with Jill and John Farmer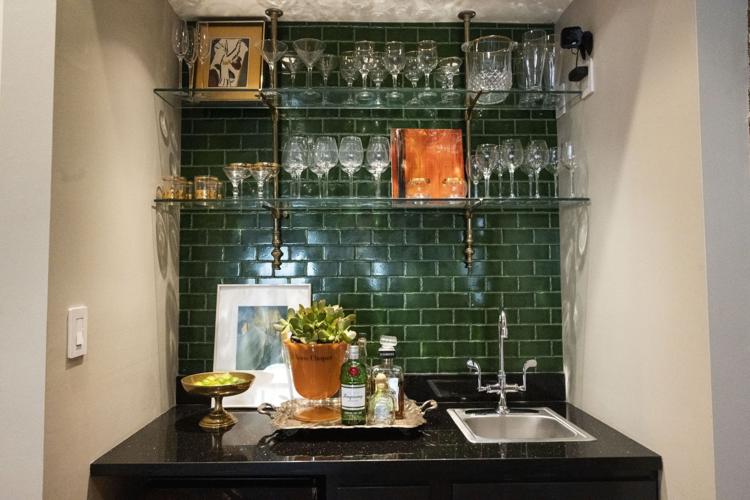 At home with Jill and John Farmer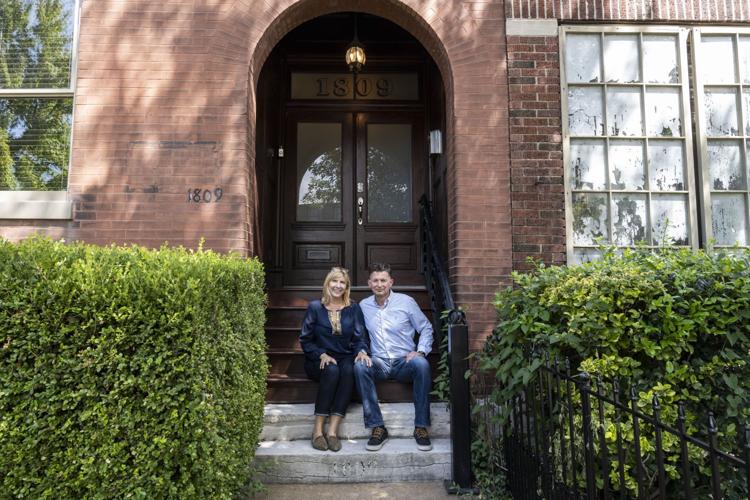 At home with Jill and John Farmer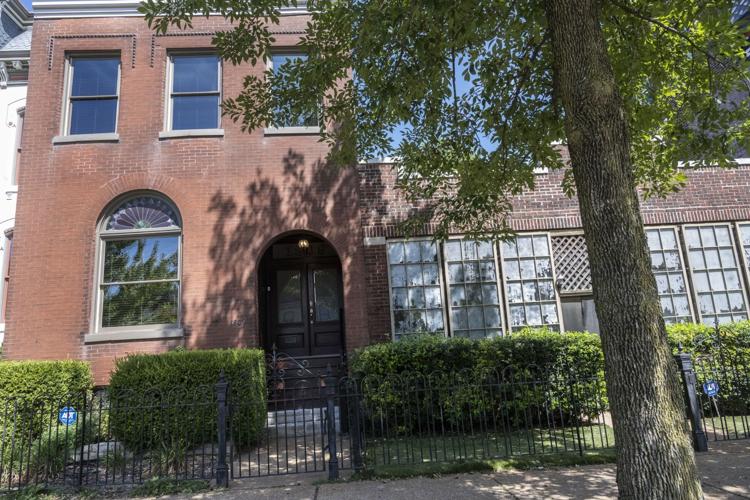 At home with Jill and John Farmer
At home with Jill and John Farmer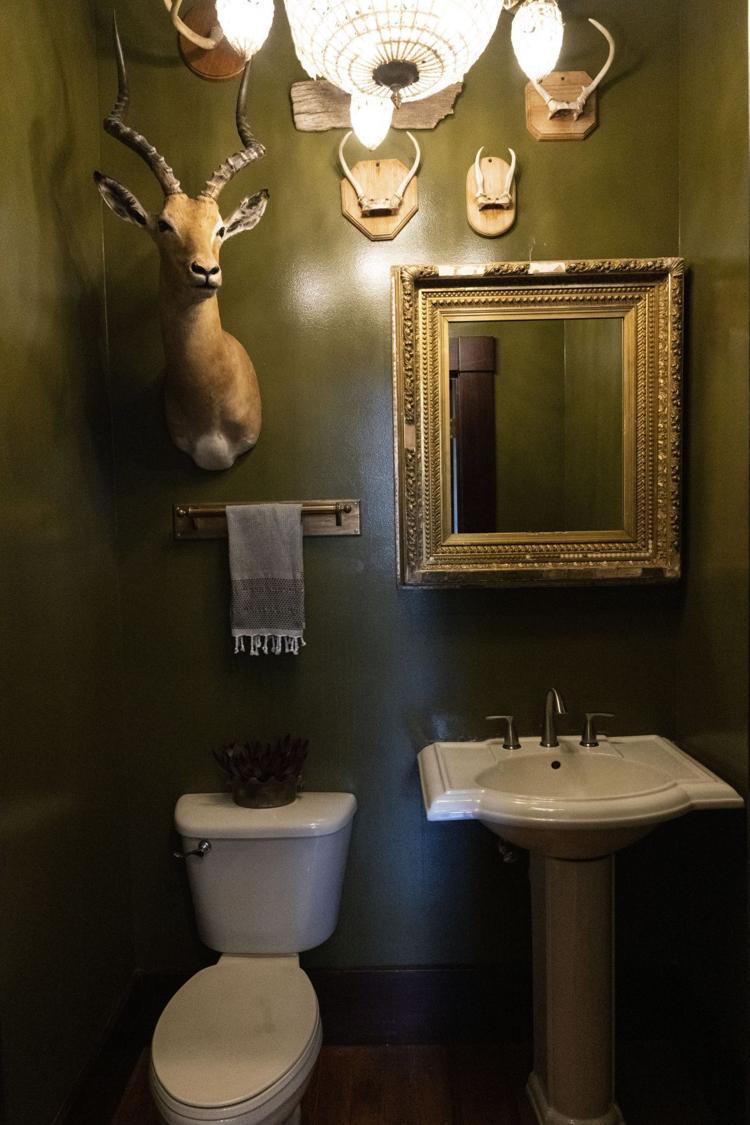 At home with Jill and John Farmer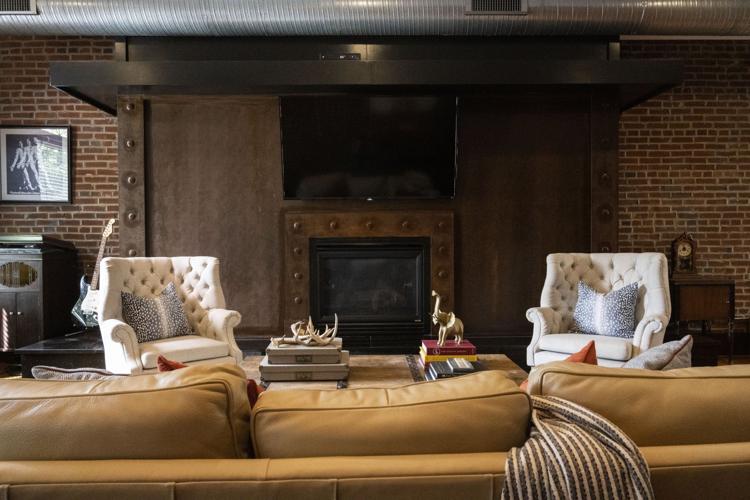 At home with Jill and John Farmer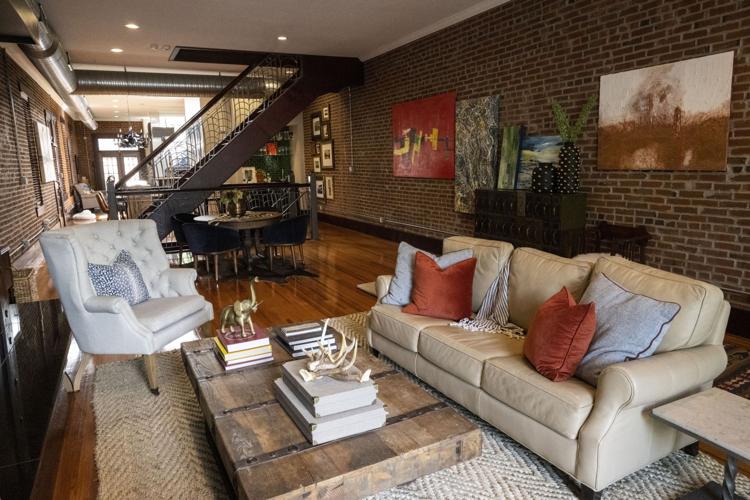 At home with Jill and John Farmer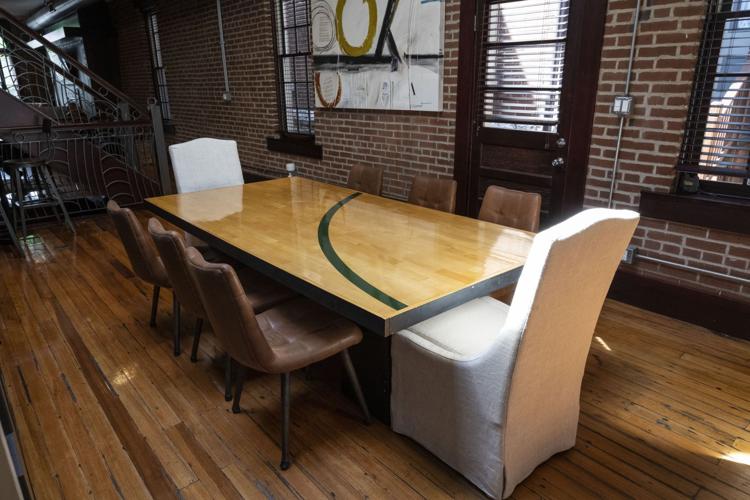 At home with Jill and John Farmer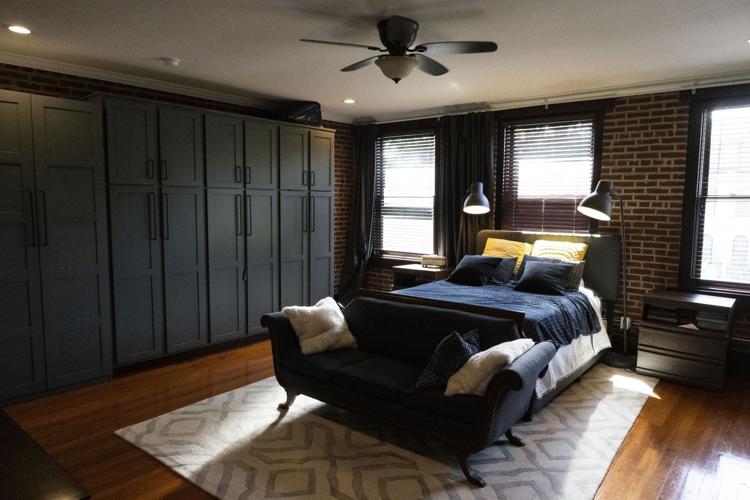 At home with Jill and John Farmer
At home with Jill and John Farmer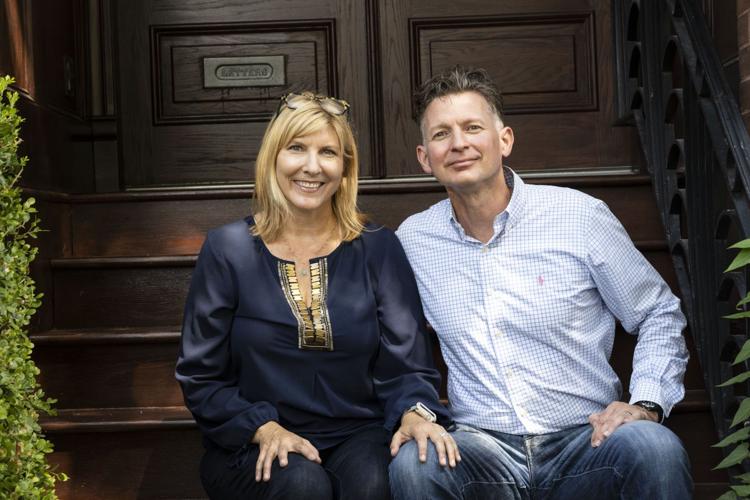 Do you have an interesting or well-designed home? If your home — or the home of someone you know — has a great story to tell, we'd love to feature it as one of our weekly "At Home" stories. 
Every week, we feature a St. Louis-area home to showcase, usually because of its great style; but sometimes, just being quirky earns it the distinction.