When COVID-19 forced offices to close across the country in March 2020, everyday commuters were forced to find quiet spaces at home to conduct business and attend Zoom meetings. Many are still working at home today.
According to the Bureau of Labor Statistics, the percentage of employed people working at home on the days they worked nearly doubled, rising from 22% in 2019 to 42% in 2020.
The dining room table might suffice if you only work at home periodically, but if home is your full-time office, it's important to have the right space.
Louise Goss is the founder of the Homeworker magazine. When designing a home office or work area, she says, "it is really important to create a space that you want to be in. Our environment can have a big impact on our mood and our productivity, so creating a space that is comfortable and brings you joy and pleasure is one where you will want to show up and do your best work."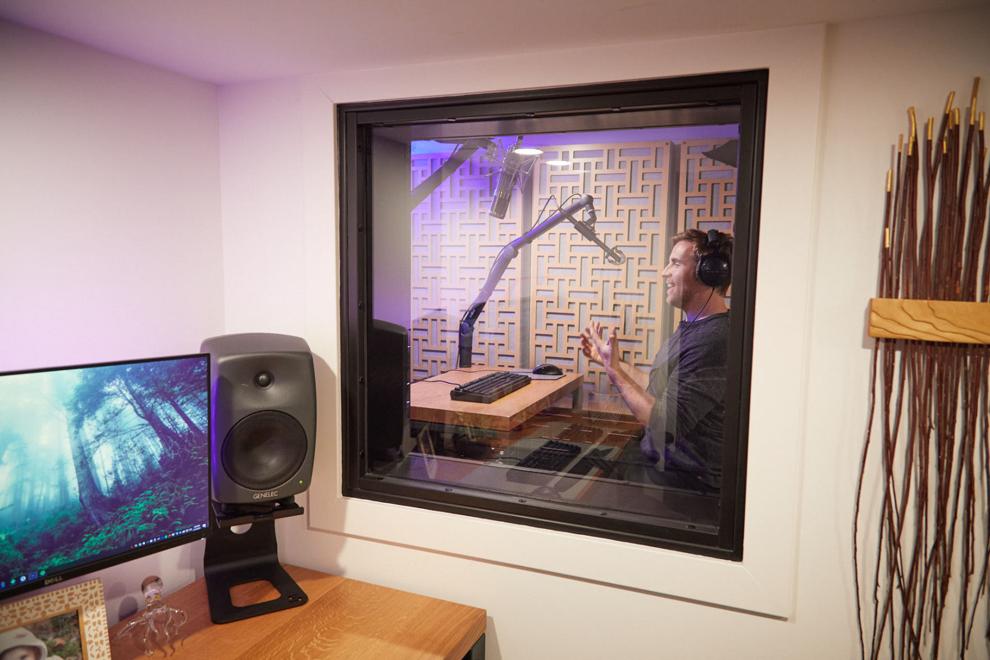 Goss offers the following tips for creating a productive home workspace:
• Try to keep your workspace as defined as possible so it doesn't spill out into your home and living spaces. If you don't have a separate office, you can use rugs, room dividers, and wall paint or murals to zone your work area. This helps to establish physical boundaries, which in turn helps you switch more easily between work and home life.
• While we want our space to look good, we also need to consider ergonomics. A quality ergonomic chair and a sit-stand desk would be good options to invest in when you consider how long you spend at a desk each day.
• Consider natural daylight, ventilation and airflow. Houseplants in your work area are a great way to help purify the air, and having that connection with nature is helpful for general well-being.
• Think about the things that inspire and motivate you, and try to keep these in your line of sight or near your desk. It could be a particular print on the wall, a motivational quote or a book that inspires you.
We recently asked readers to submit photos of their home offices and selected some of our favorites for inspiration.
8 cool work-from-home spaces
Jamie Cohen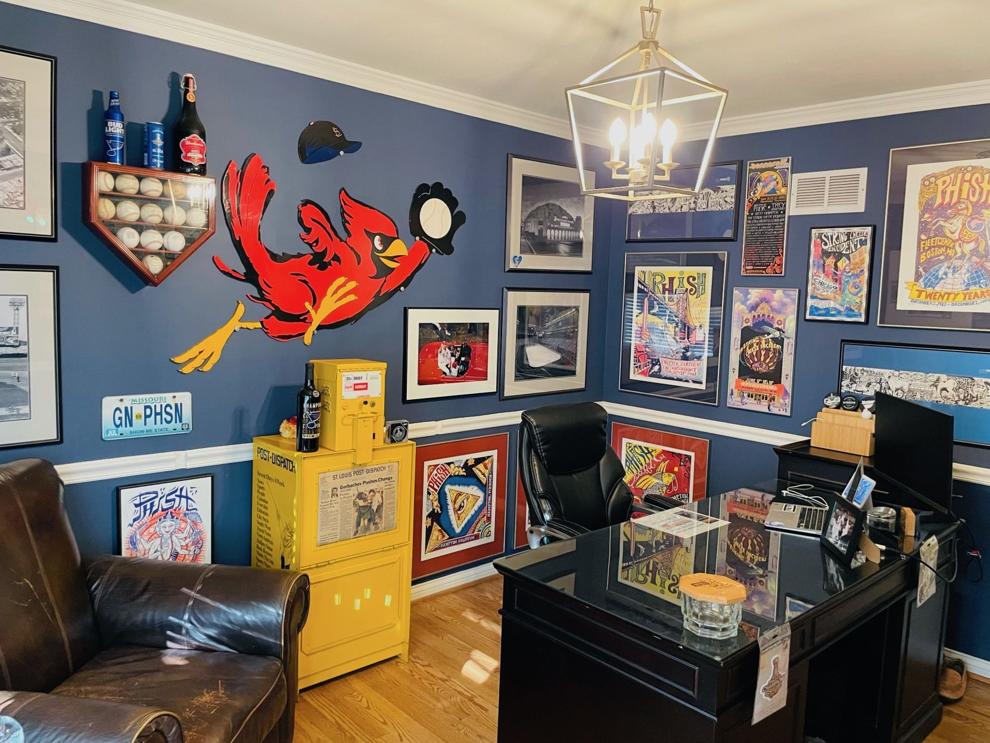 Profession • Digital media executive
Cohen transformed his former dining room into a private home office by closing off the room with glass doors. He filled the space with his favorite collectibles including Cardinals memorabilia, including a large wall-mounted cardinal with a catcher's mitt that came from Busch Stadium II. A yellow Post-Dispatch vending machine is a nod to his time in the newspaper's advertising department. Framed concert posters from Phish and other favorite bands line the walls.
"If you're going to spend a lot of time somewhere, you might as well love what you see," Cohen says. "My office contains relics from my family, my passions and my history."
Dr. Thishara Merza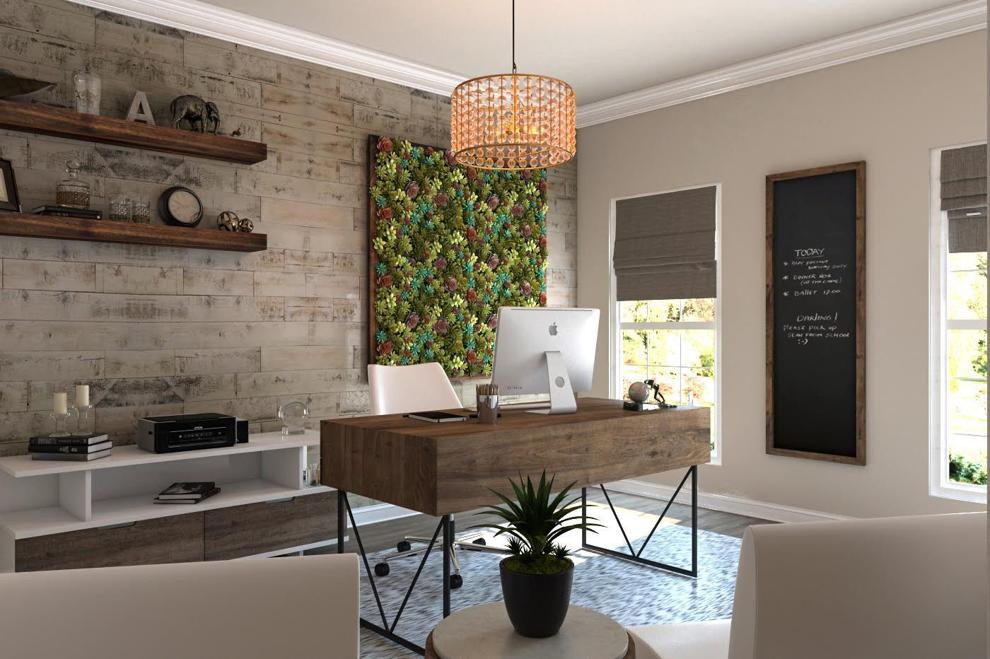 Profession • Internal medicine hospitalist, Missouri Baptist Medical Center
Dr. Thishara Merza worked with interior designer Candice Wideman to create this serene home office in her newly built home. While she works full-time at the hospital, she has used the space for remote meetings since the pandemic started. She gave Wideman an idea of what she wanted — clean lines, modern design, lots of light and plants. Wideman achieved the rustic-meets-modern look by covering the back wall with Stikwood to create a backdrop, then adding a custom-made live succulent planter on the wall. The sleek white credenza brings in the modern aspect with its clean lines while relating to the rustic side with the wood drawers.
"I wanted it to look Zen-like — a peaceful, uncluttered place where I could work." Merza says. "It always looks so inviting, so I don't mind working from home when I have to."
DJ Kaiser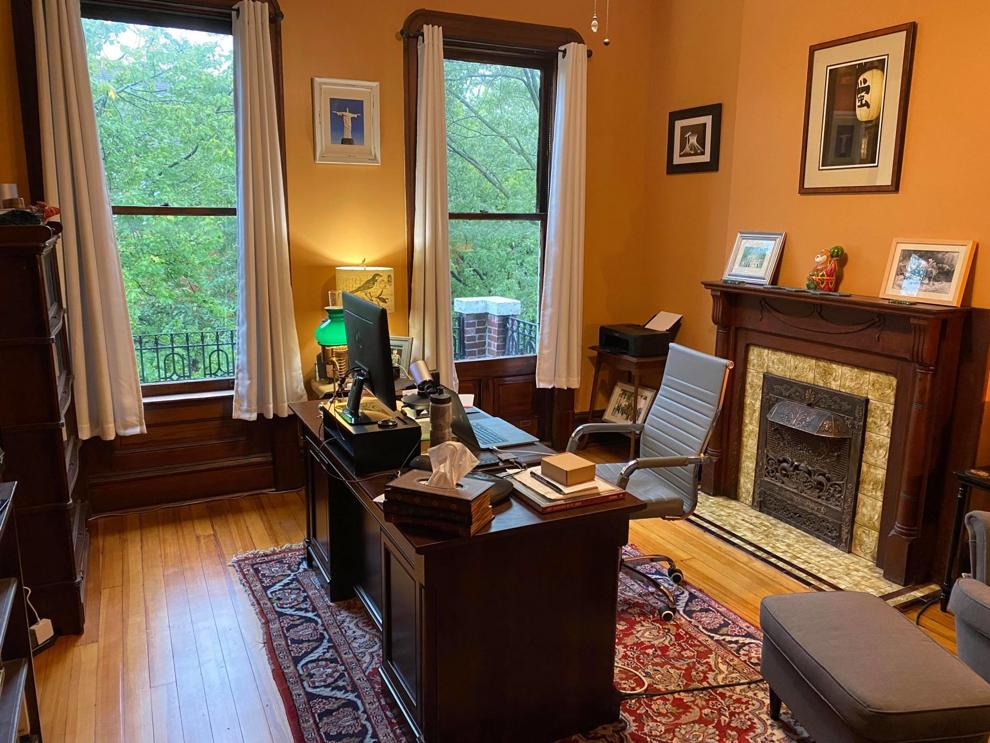 Profession • Associate dean, School of Education at Webster University
When Kaiser and his husband moved into their historic home last summer during the pandemic, he made it a priority to set up an office because so much of his work had shifted to Zoom. He created the office in one of the home's five bedrooms that has two long windows overlooking a front balcony. Like the rest of the home, it is filled with antiques, including bookcases and a brass student lamp and brass inkwell that sit on the desk in front of the ornate original fireplace.
"The space is very comfortable, and I get a great view out the front windows," Kaiser says. "I have decorated the study with photos and mementos from my international travels — most of them from trips associated with my work in the field of teaching English as a second language."
Suzanne Miller Farrell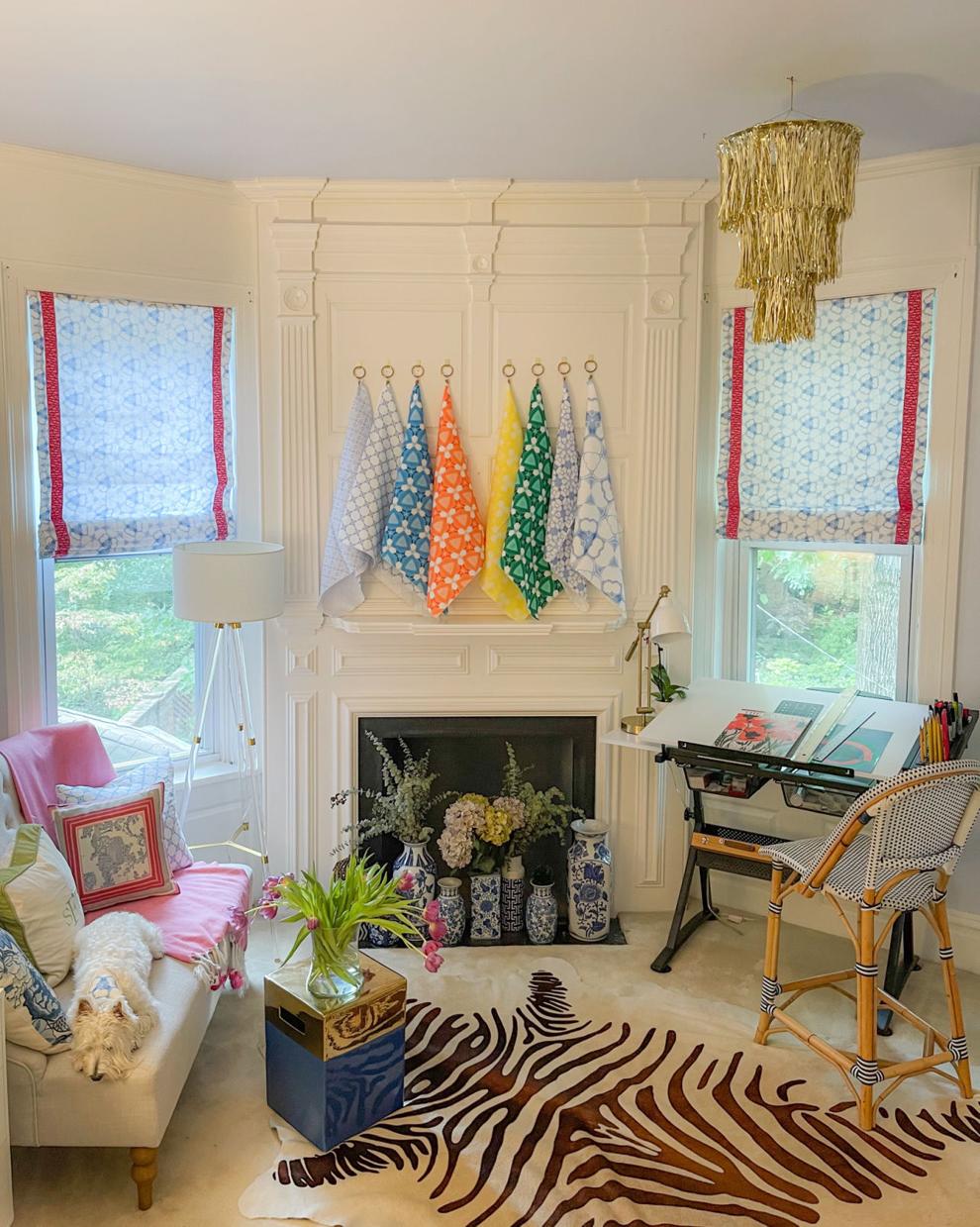 Profession • Owner/founder of the Storied House, an interior design textiles company
Miller Farrell operates her 18-year-old company, the Storied House, out of her own 120-year-old storied home. Initially, her office was in a remodeled third-floor attic space. In 2019, she moved her two kids up to the third floor and reclaimed the second floor, turning their old bedrooms into a gym and a home office that is worthy of the beauty she creates with her line of textiles. Her brand's colors are blue and raspberry, so it naturally became the color palette.
"I wanted to feature the millwork and my fabrics in an unusual and orderly way, so I decided to make them the focal piece," she says. "I also love being surrounded by my designs. Seeing my work in a tangible way is a way to acknowledge how far I've come in this business and inspires me to keep going."
Linda Estlund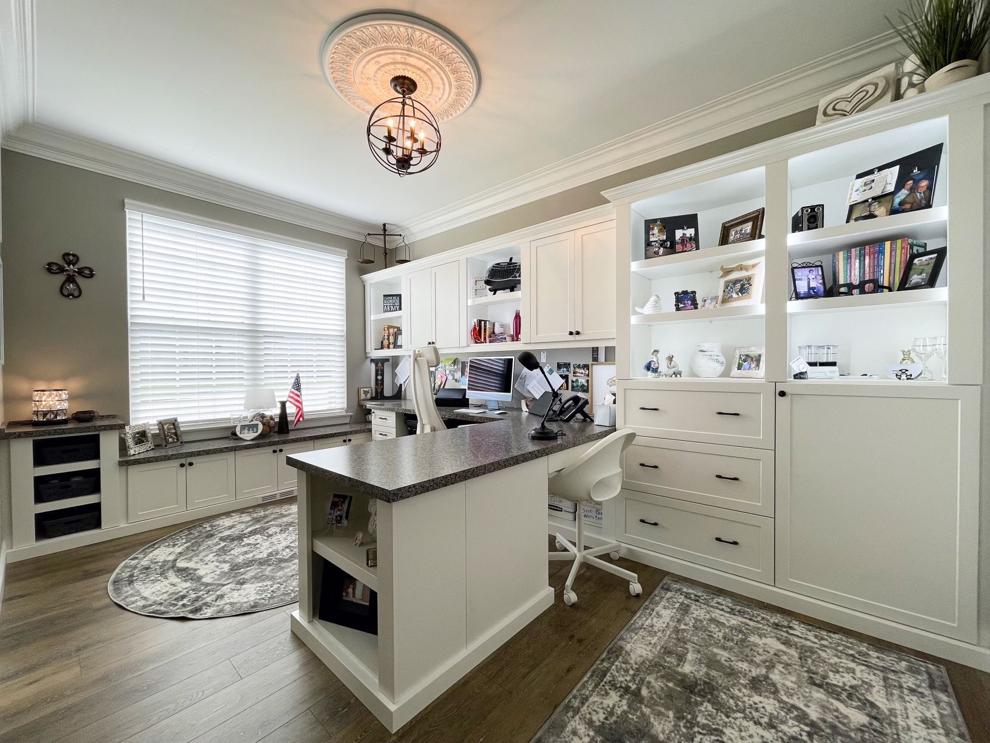 Profession • Legal recruiter, Estlund Associates
Estlund has worked from home for 25 years as a legal recruiter. When she and her husband built their home in 2018, she had a room on the main floor pegged for the office. In June, she worked with NewSpace home organization specialists to design the space with custom built-ins suited to her needs. Handling a lot of paper and files daily, work space was her top priority with storage a close second.
"NewSpace was very instrumental in designing the office accordingly, inclusive of a completely built-out closet that runs along one side of the room," Estlund says. "My level of productivity has improved tremendously, and I couldn't be happier."
Drew Patterson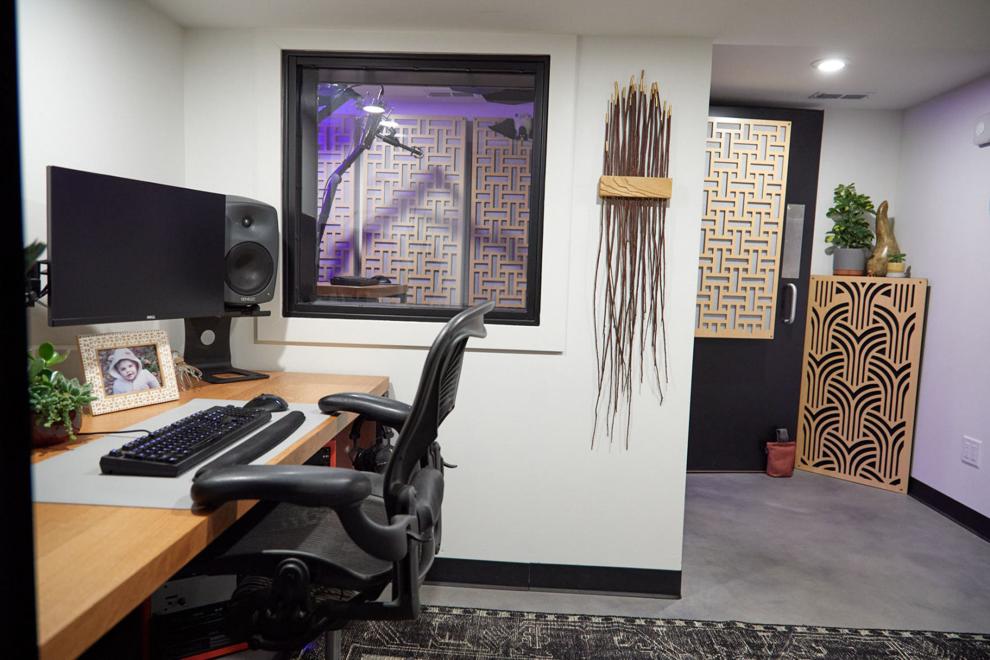 You may not recognize Drew Patterson's face, but as a voice actor, he has been heard on movie trailers, national commercials and numerous television shows. He built a recording studio/office in his basement in 2018, working with a local architect and contractor, as well as a sound engineer from Los Angeles to make sure it was a truly soundproof space. It includes a vocal booth and a control room with custom desks made locally by Gregory Rascher, art made by local friend Roald Punselie and custom sound panels from GIK Acoustics.
"I built the studio to work from home and have a quiet space while my 3-year-old daughter runs around the house," Patterson says. "I have my beloved microphones, a guitar for downtime and a quote from Alan Watts to remind me to not take work too seriously."
Jen Svoboda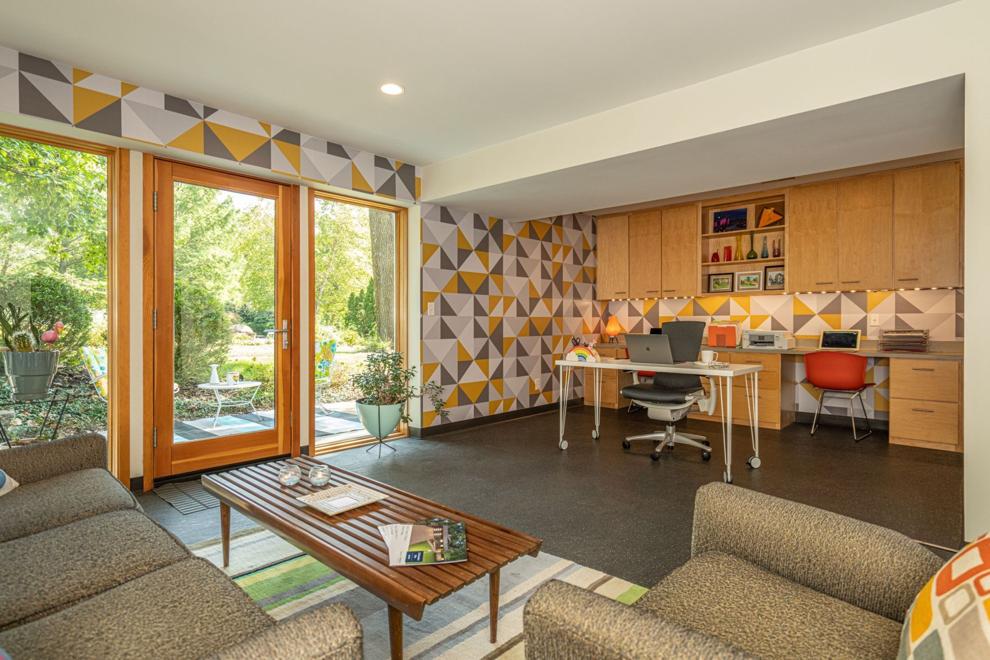 Profession • Realtor with the Svoboda/Shell Group with Dielmann Sotheby's International Realty
Svoboda moved last year to a modern home in Crestwood designed by architect Mark Gettemeyer, carefully incorporating the midcentury modern furnishings she and husband Eric have collected over the years into the new space, including her lower-level office. She's also enjoyed shopping for "new" modern pieces like a Herman Miller Embody desk chair and orange Knoll Bertoia chairs purchased at Centro Modern Furnishings that complement the built-in desks and cabinets that came with the home. Custom-made peel-and-stick wallpaper designed by Bobby Marksteiner adds visual interest to the space, and a cozy sitting area allows for at-home meetings with her teammates.
"My home is pretty white and minimalist, and I wanted to have some fun in my office, where I spend a lot of time," Svoboda says. "I love having a door to the backyard so I can easily step outside for a little nature break."
Aaron Wright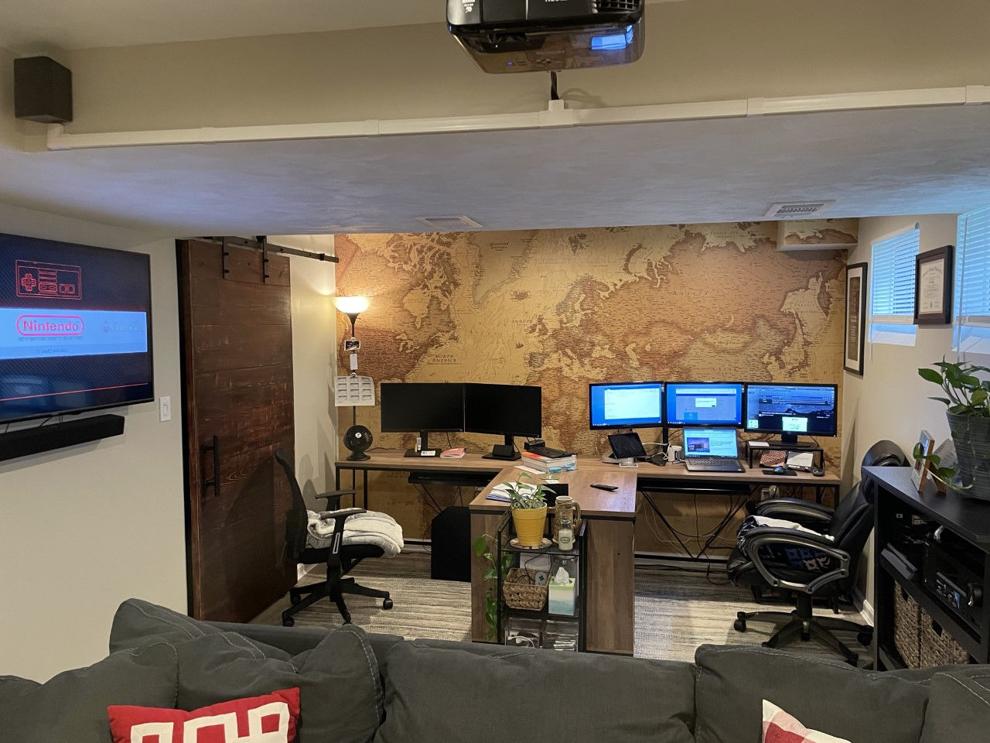 Profession • IT project management
Home • West St. Louis County
Wright had to convert his upstairs home office into a nursery, and then his wife started working from home as well, so building a shared office space in their unfinished lower-level seemed like a perfect solution. He created a design of the space using an online tool and then decorated and furnished it virtually before building it out from scratch. He set the TV up with a system to play retro video games for Dr. Mario work breaks, as well as streaming Cardinals day games whenever the opportunity presents itself.
"I had always wanted a floor-to-ceiling antique-looking world map in my office as an accent wall, and we purchased desks to complement the mural and fit the existing space," Wright says.
Watch now: At home with Thishara Merza