Known as the "House at Noser Mill," the handsome four-story home is an imposing structure with an intriguing history to match. Nestled into a landscape of rolling hills about an hour west of St. Louis in Franklin County, it dates to 1850 when it was built with local yellow limestone by German immigrant Dietrich Voss. He was also the owner of Noser Mill on the opposite bank of the Bourbeuse River.
The grist and lumber mill, a five-story stone structure, was destroyed by fire in 2000. (A 190-foot covered bridge built in 1880 to reach the mill was demolished soon after.)
The residence remains as a memory of what was once a bustling commercial enterprise operating until 1920. "We just want people to know this house and piece of Missouri history is here, and that we continue to maintain the integrity of the home," says Jennifer Aldridge who bought the home in 2015, just before she met her partner, Andy Hagedorn. "There have been no additions other than what is necessary for comfort."
"When I was looking for a stone house and saw this place, it was an 'OMG' moment," Aldridge recalls. "I knew I had to have it."
There have been more than 20 owners of the home, but until the late 1960s it lacked heating and air conditioning or indoor plumbing. "Thankfully all the owners have kept its integrity," Aldridge says.
For a large, four-story home, the layout is remarkably simple. The kitchen has always been on the lower level. Until about the mid-1950s when a stairway was added, the only access to the main level had been by going outside and up steps on a back porch.
"We believe the original owners in 1850 had no need to cook for themselves and that all meals were delivered upstairs," Aldridge says. "There is also a limestone summer kitchen and smoke house adjacent."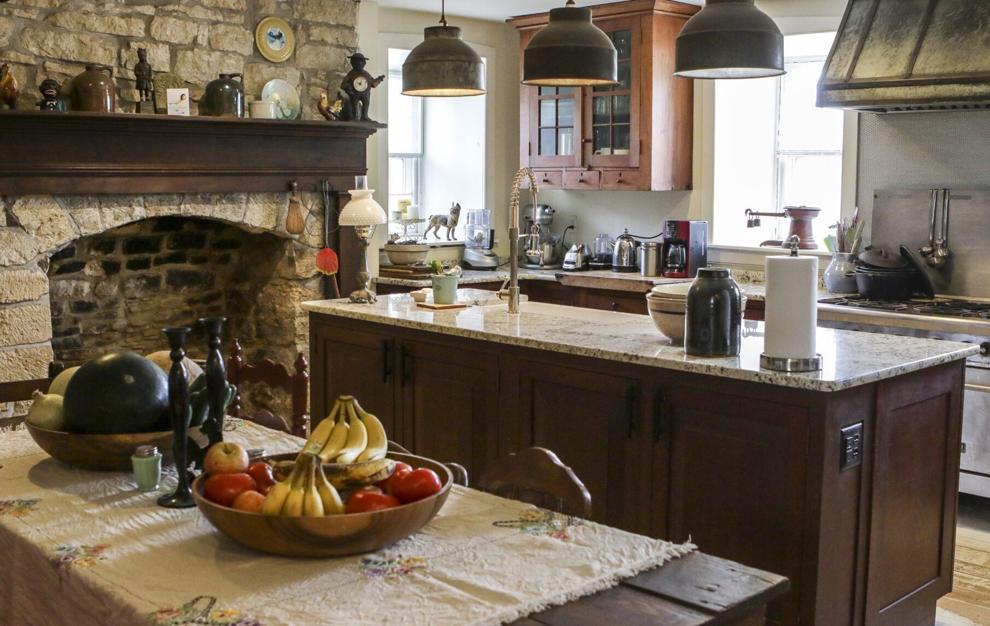 The two middle floors of the home are each 1,100 square feet, separated down the center by a staircase and a wide 10-foot hallway that opens to two south-facing double gallery porches running the length of the home along the back. The main floor features the dining room and living room while two bedrooms are on the third floor.
"Neighbors tell us the only other similar home in the area is the stone Daniel Boone home in Defiance, and that the two are almost identical," Aldridge says.
A number of original features remain. Most impressive are the 10-foot-wide stone fireplaces in each room, surrounded by their original wood mantels each featuring a curved brick arch over the firebox. Windows and window frames date to 1850 as do the exterior doors and the wood plank flooring.
Some newer cabinets have been made by Kojack Cabinets and Furniture of Beauford, Missouri, to match original kitchen cabinets.
Aldridge has had a love for antiques long before she owned the home and has decorated each room with vintage décor in keeping with the 1800s era, including antique dressers and lighting reminiscent of the period. Artwork is a profusion of old prints and paintings, each in an antique frame. Interspersed are paintings by Aldridge's cousins and a needlepoint by her mother.
Whenever they the can, the couple work on the home themselves, painting the walls and porches and refinishing the original wooden floors. They even made the dining room table from wood found in the large barn on the property.
"This home takes a lot of upkeep," Aldridge says. "After 172 years nothing is plumb."
"We do have what we call a 'concierge ghost,'" Aldridge reports. "Sometimes house guests sleeping in one of the bedrooms hear a gentle knock in the middle of the night that repeats three times. Often when they awaken in the morning, they find the door has been opened."
Clues to another time are also discovered on the 17-acre homestead. Recently after tilling the garden a large arrowhead appeared, even though the area had been tilled for years. Coils of pipe and rusty stoves in the woods are thought to be evidence of a moonshine still from the era of Prohibition.
"People who are familiar with the house and property or who are descendants of previous owners frequently send us old photos and share stories about the history of the house as they knew it," Aldridge says.
"One more thing about this house," Hagedorn says, "If you are in the kitchen before you go to bed you had better not have forgotten anything. It is a long way down and back up."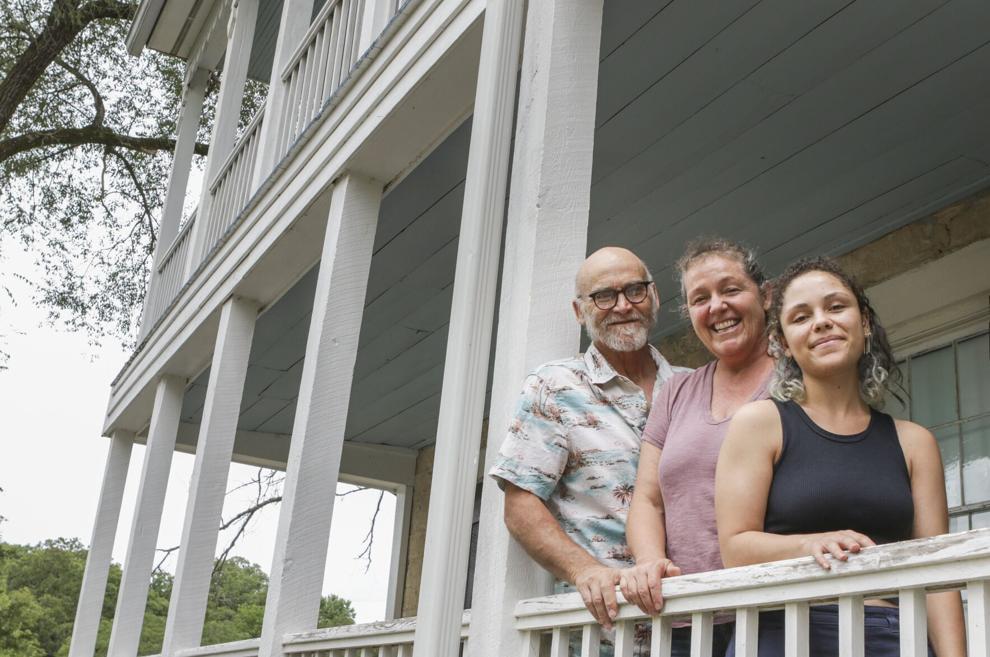 Jennifer Aldridge and Andy Hagedorn
Ages • He is 64, and she is 59.
Home • Leslie, Missouri, in Franklin County
Occupation • Jennifer works for Rawlings Sporting Goods in Washington and Andy works at Haines Finishing in New Haven. The couple rent three cabins and four campsites on the property, which is close to the Bourbeuse River.
Family • Andy has a daughter, Jessica, and four grandchildren and Jennifer has a daughter, Madison. Otis and Alice are 100-plus pound lap dogs that are 4-year-old brother and sister rescues. Cash is an 8-year-old rescue of unknown heritage found at a gas station. Other animals include two rescued cats, three horses, two donkeys, four potbellied pigs, chickens and a rooster.
Photos: 'House at Noser Mill' preserves its 1850s history in Leslie, Mo.
At home in Leslie, Mo.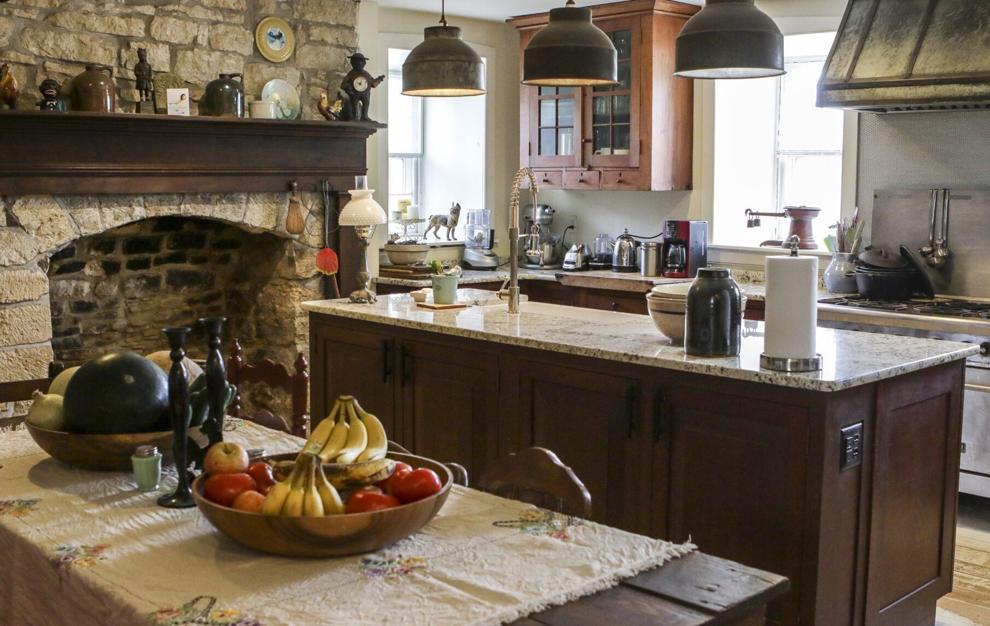 At home in Leslie, Mo.
At home in Leslie, Mo.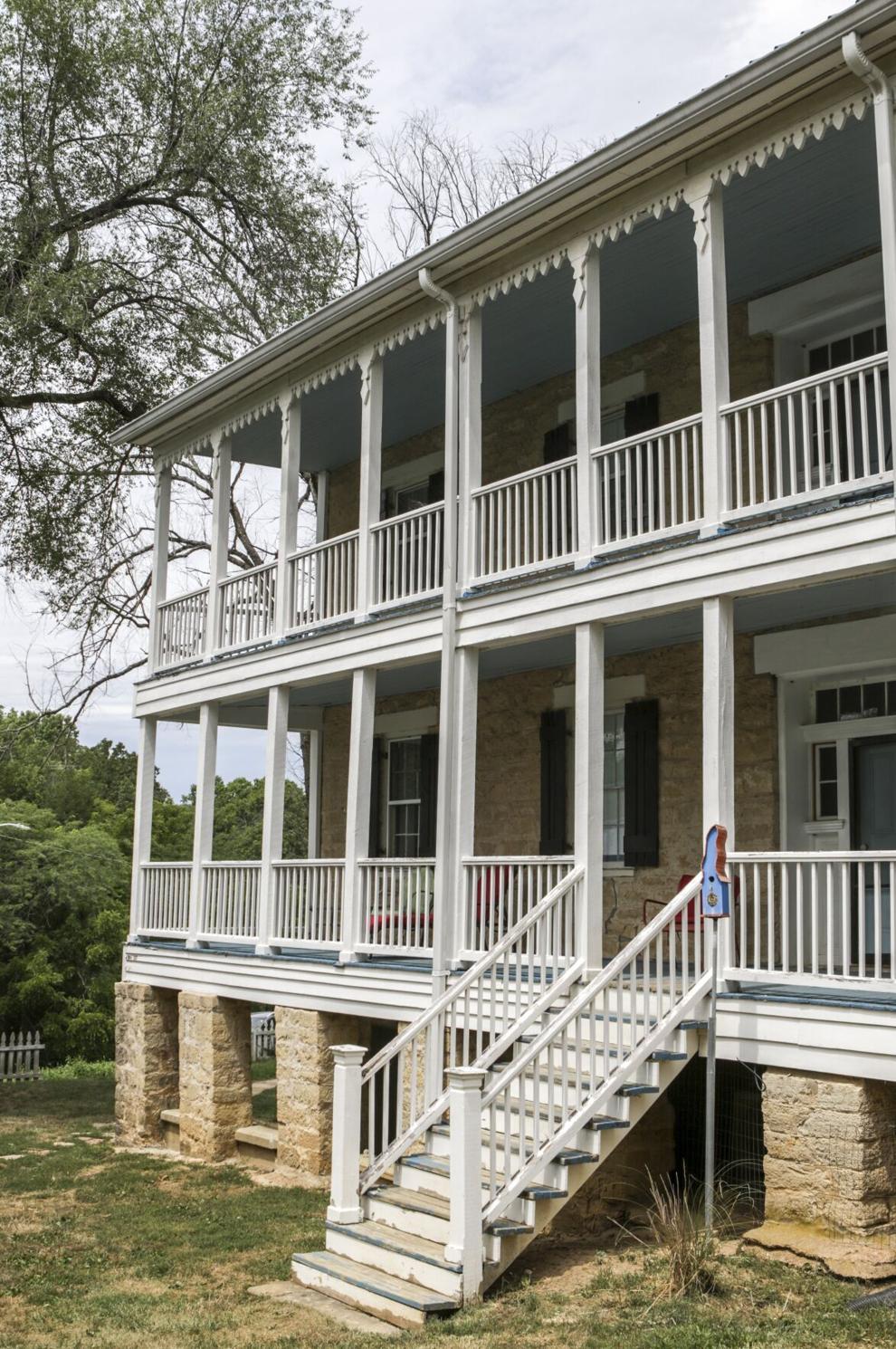 At home in Leslie, Mo.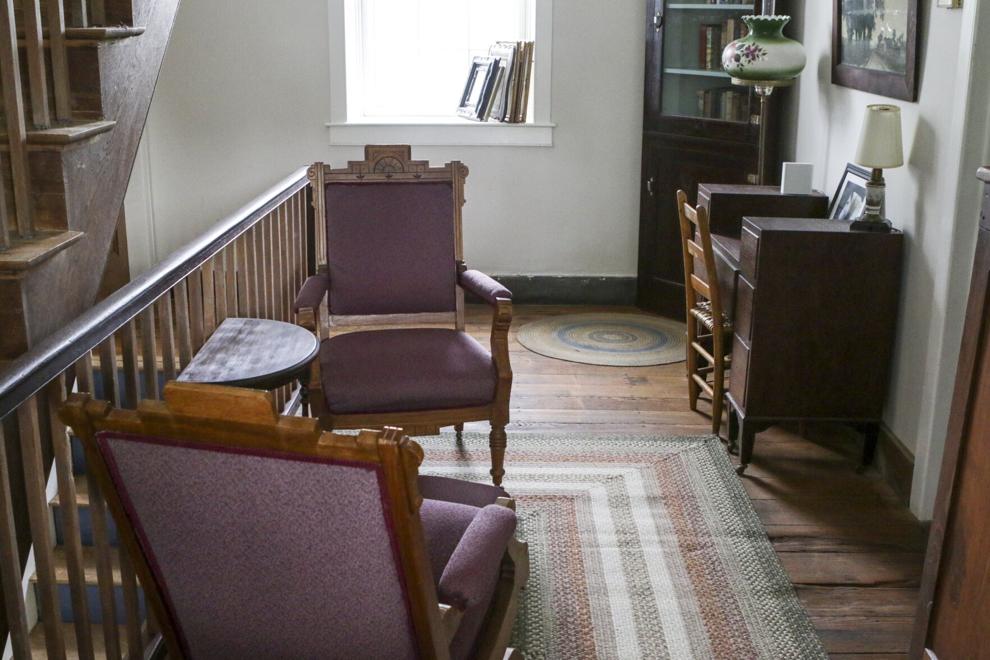 At home in Leslie, Mo.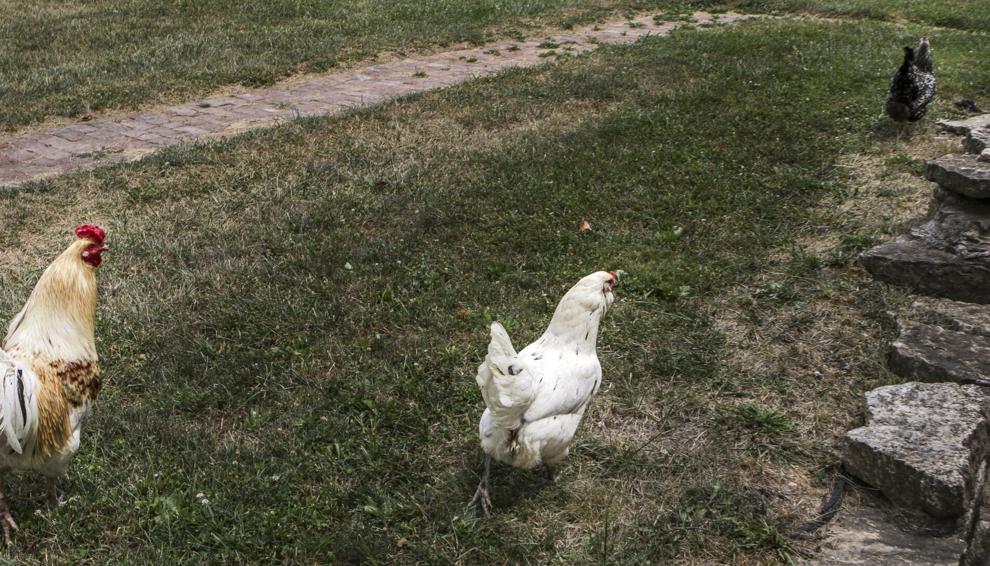 At home in Leslie, Mo.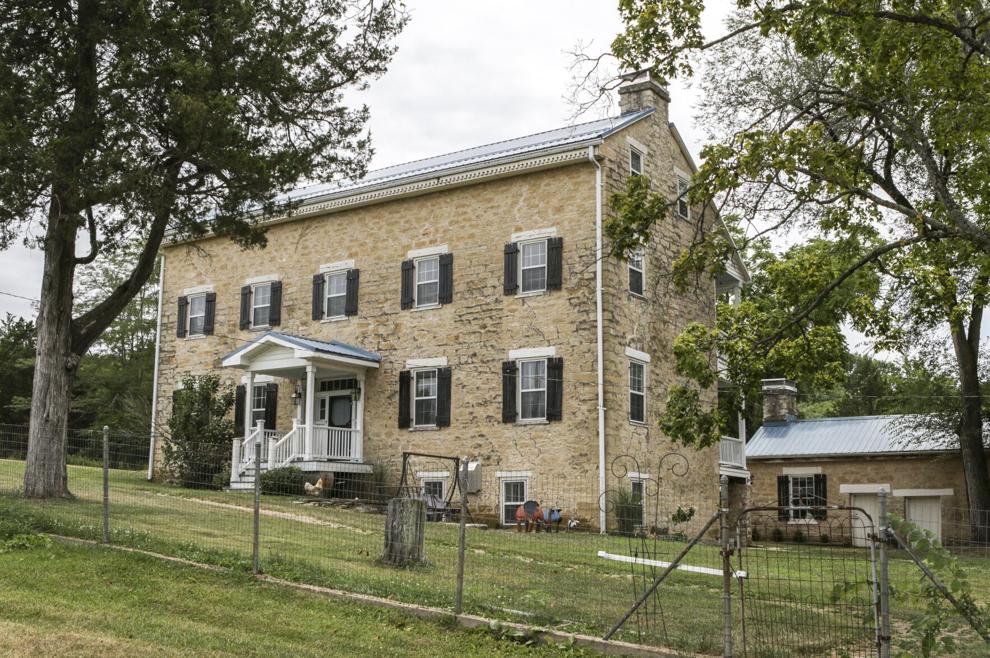 At home in Leslie, Mo.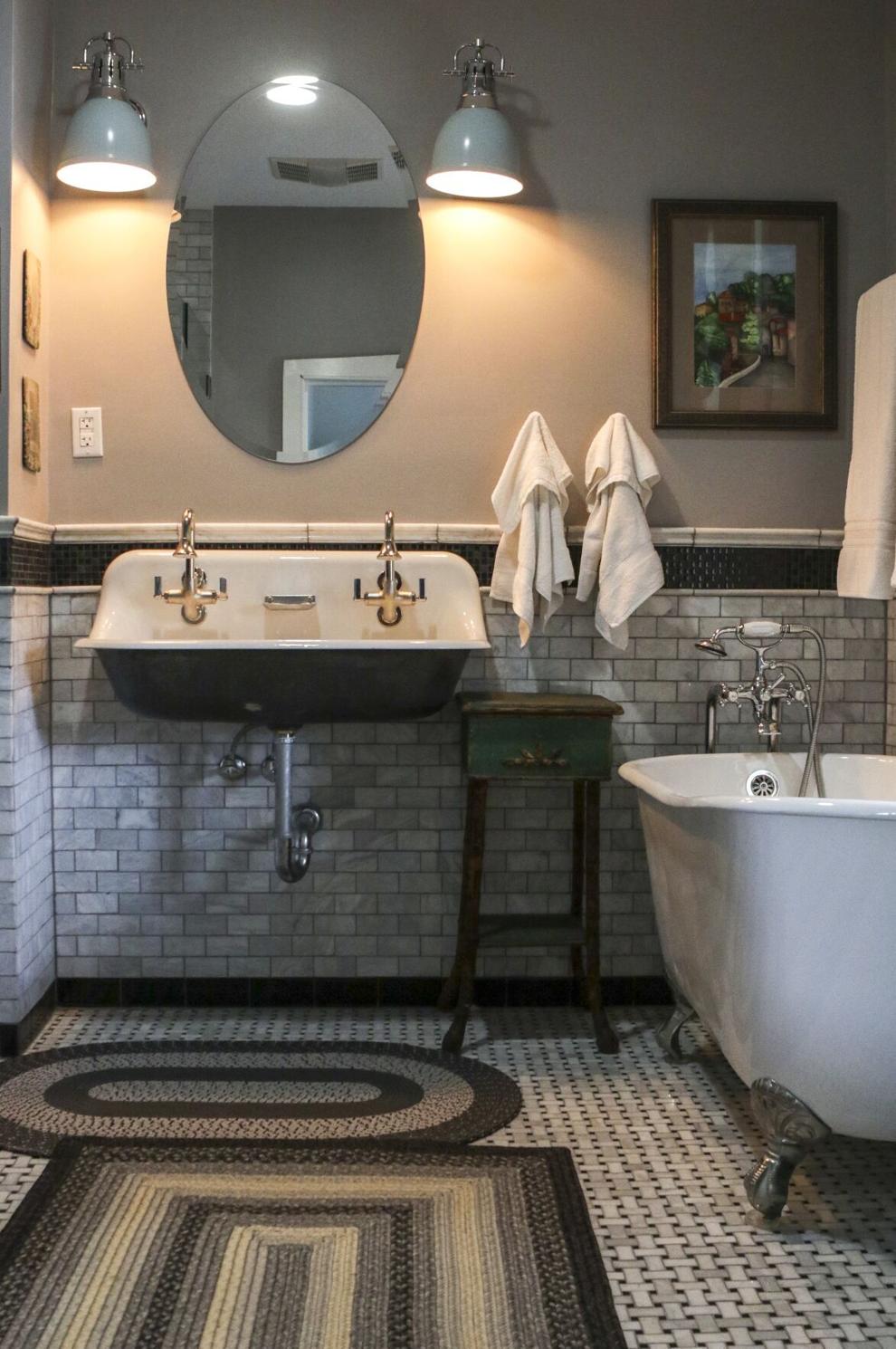 At home in Leslie, Mo.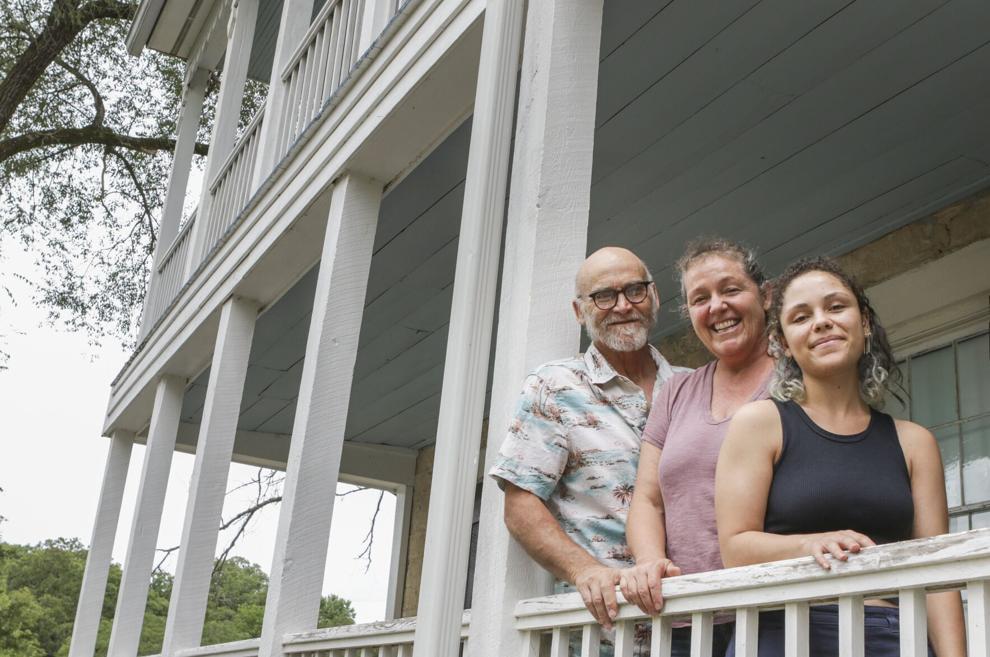 At home in Leslie, Mo.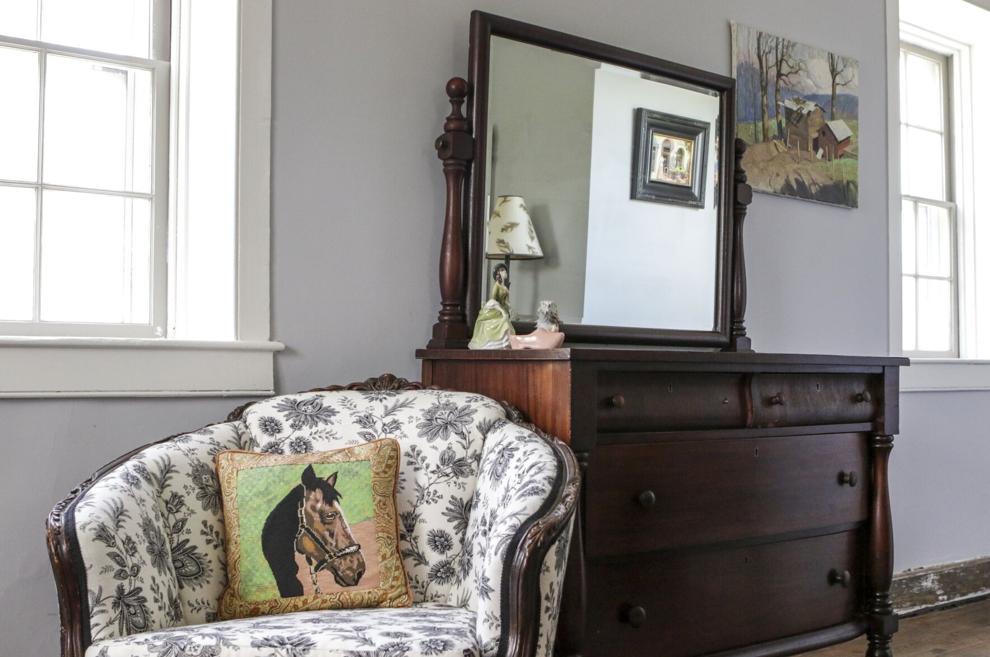 At home in Leslie, Mo.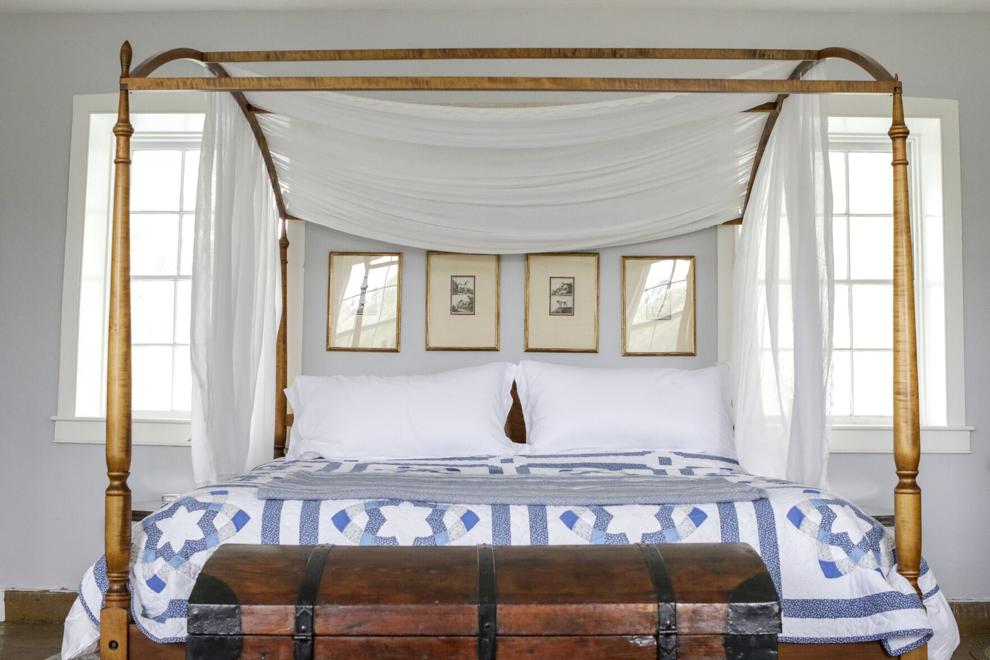 At home in Leslie, Mo.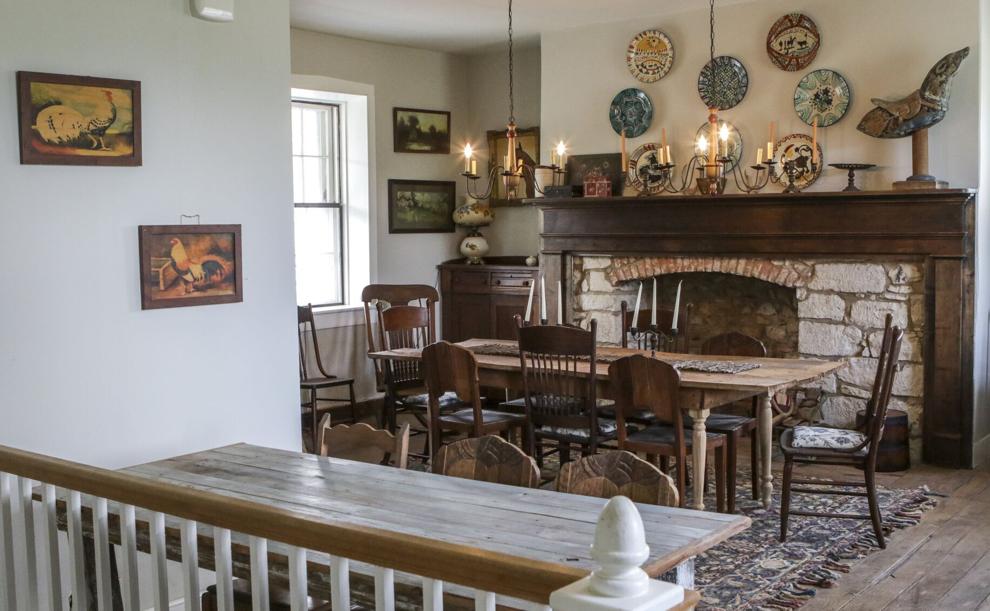 At home in Leslie, Mo.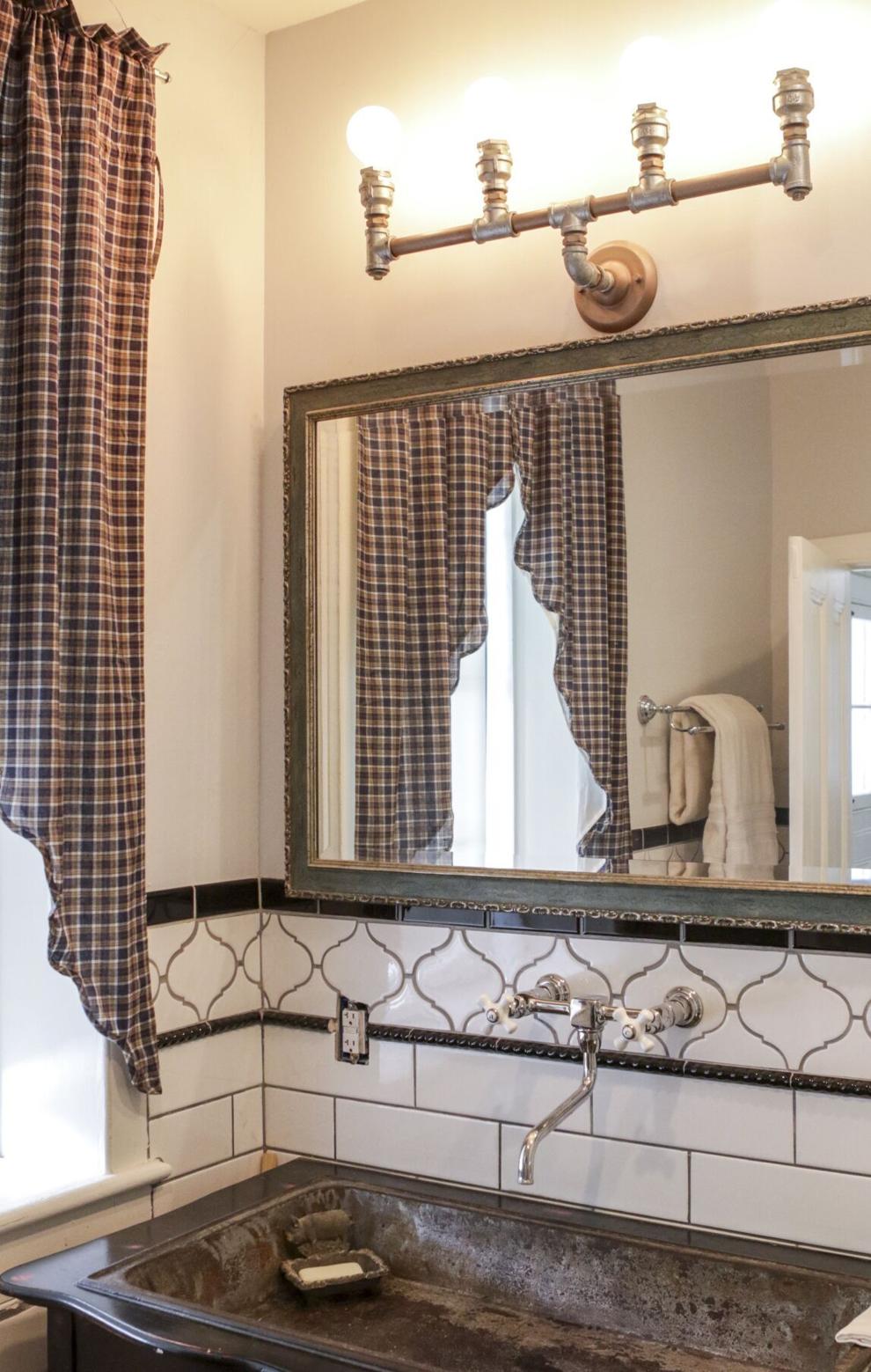 At home in Leslie, Mo.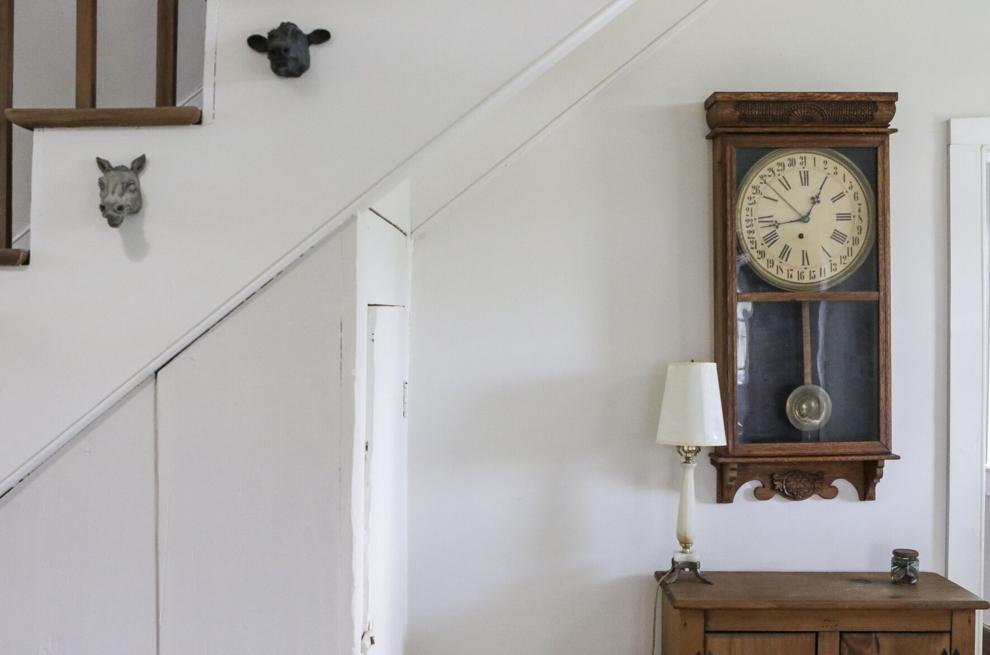 At home in Leslie, Mo.
At home in Leslie, Mo.