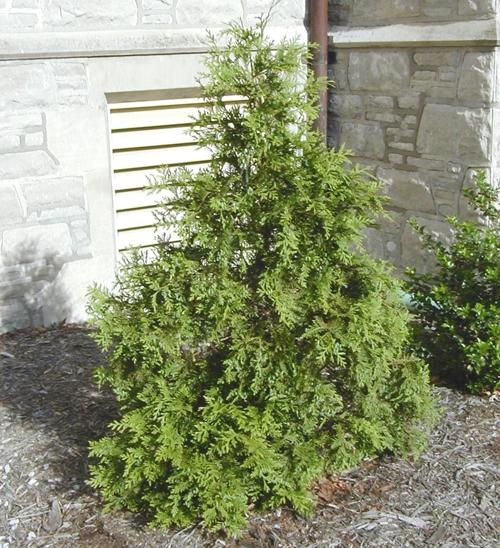 Q • My arborvitae is losing its leaves, and it has weird things that look like ornaments dangling from the branches. What is going on and how do I fix it?
A • The weird things you see dangling on branches are bagworms (Thyridopteryx ephemeraeformis) that feed on a wide range of evergreens. Using twig and leaf debris, they make sleeping bag-like cocoons around themselves for a makeshift, portable home.
The first thing to do after noticing these bags is to pluck them off and destroy them. Birds and other predators will then join in, and this is often enough to keep their populations under control.
If plucking them is impractical, or if populations get out of control, Bacillus thuringiensis (Bt), a type of bacteria that only impacts caterpillars who actively ingest it, can be applied as biological control. Bagworms typically emerge in late May to mid-June, so scouting during this time period is critical to control these insects before they become a problem.
Write to the Missouri Botanical Garden's Center for Home Gardening at plantinformation@mobot.org or the Horticulture Answer Service, 4344 Shaw Blvd., St. Louis, MO 63110.