Chad Lawson grew up across the river in Collinsville, but it took him a while to return to the city and launch his art career.
"Coming back, it's like I was able to see a foundation of my story and what I grew up with. The good and the bad, the positive and the challenges," Lawson says. "That kind of gave me a little bit more space to be secure enough to continue to push, to continue to challenge myself to dig a little bit deeper into my story of what drives me."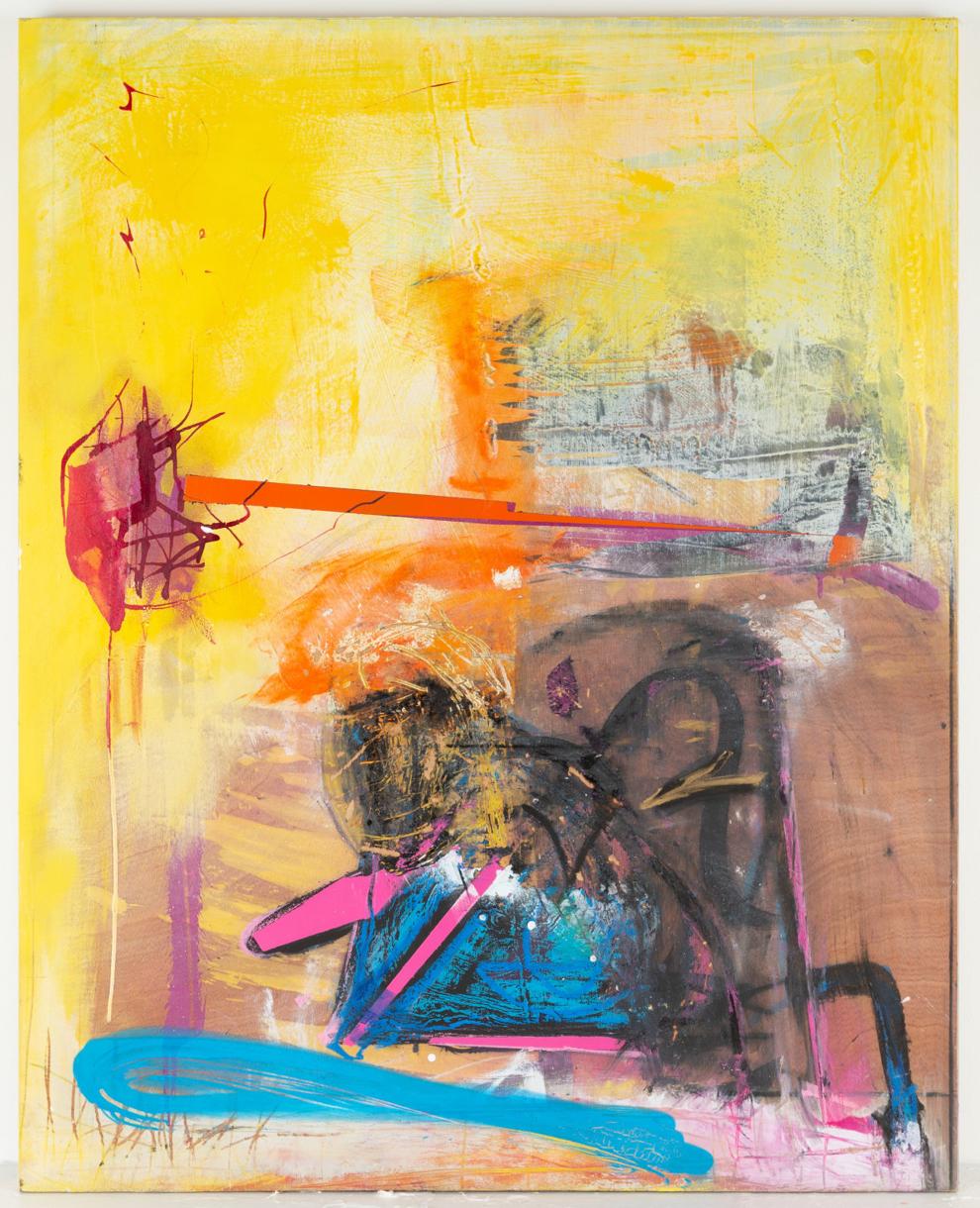 Coming from a trade background • For the past six years, Lawson has been doing art full time. He believes that it was his traditional trades background that led him to the creative outlet of, at first, graffiti art and now painting.
"I grew up around folks that were in the trades or sort of noncreative type fields," Lawson says. "I think before I graduated high school I realized that one, I didn't necessarily want to stay in the same area that I grew up in and two, that I knew I could always come back to carpentry or some sort of skilled trade job. So I was just kind of like, hey I'll take the risk and jump in."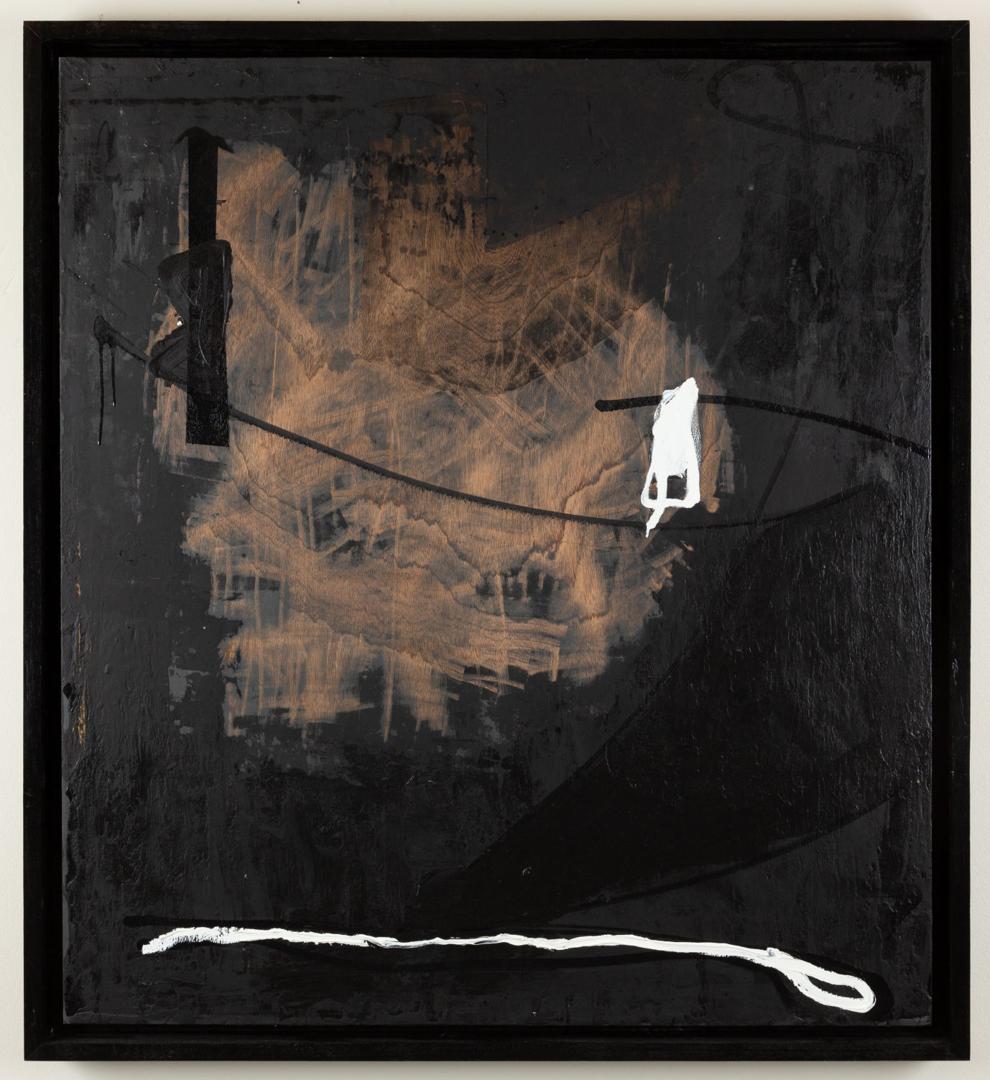 The good 'ol days • In high school, Lawson was big into hip-hop, rapping, graffiti and break-dancing. Along with a couple of friends, he would skateboard through downtown St. Louis to the abandoned old warehouses on the waterfront to practice graffiti.
"That creative energy was always in me," Lawson says.
After attending the Art Institute of Fort Lauderdale in Florida, Lawson moved to California where he got his graduate degree from San Francisco State University. He moved back to the St. Louis area in 2007 on the hunt for cheaper studio space; he has a studio in Lafayette Square.
Inspired by urban life • Lawson believes that moving away lent him a bigger perspective on St. Louis and its history.
"I think part of the journey has been when you're living away from where you grew up, it's maybe a little easier to have the space to see the history, see the stories, see the nuances of what you did grow up around as opposed to if you're right in front of it," Lawson says.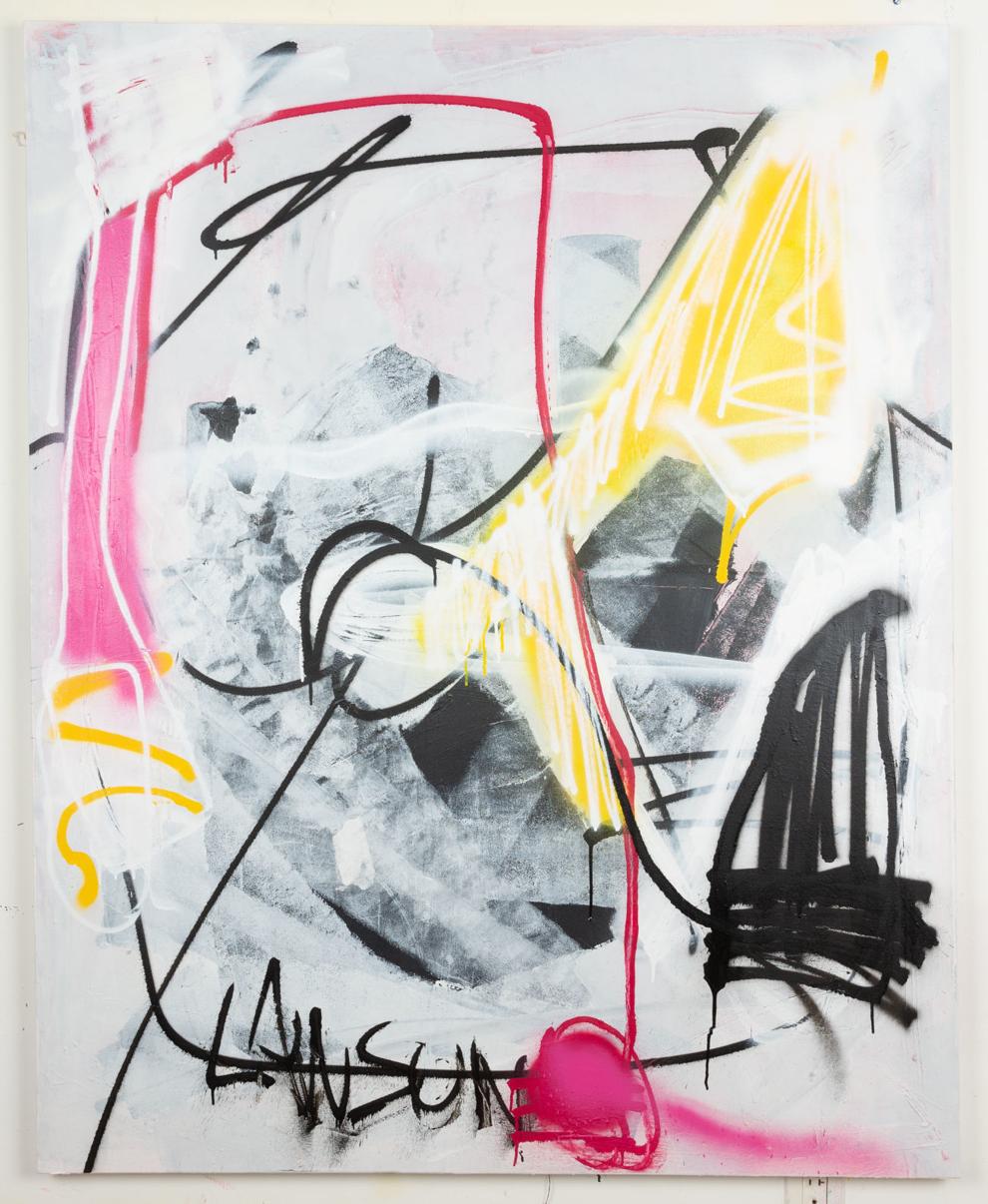 He loves the '80s • "There's just an underlying foundation of that culture for sure. And it influences itself through color choice," he says. "Innately, I'm kind of drawn to these poppy 1980s colors. I think a lot of my lines, they're directly influenced by holding a spray can as a kid."
The symbolism of doors • Perhaps one of the most intriguing projects that Lawson has pursued is his painting of salvaged hollow-core doors. The project started when he was still out in California.
"Really it was by accident," Lawson says. "My cousin does home rehabs over on the Illinois side, and he gave me a call, and he was like, 'Hey man, I have like 42 old hollow-core doors from this house I'm redoing. Well, you're an artist, can't you do something creative with them?'"
So he did. Every time he returned home for the holidays, Lawson would take a section of one of the doors and begin to paint on it.
"I really liked the rigidity of it, I liked the wood grain of it," Lawson says. "It also became very symbolic."
For Lawson, each door had a story behind it, and he felt it was important to be mindful of where it came from.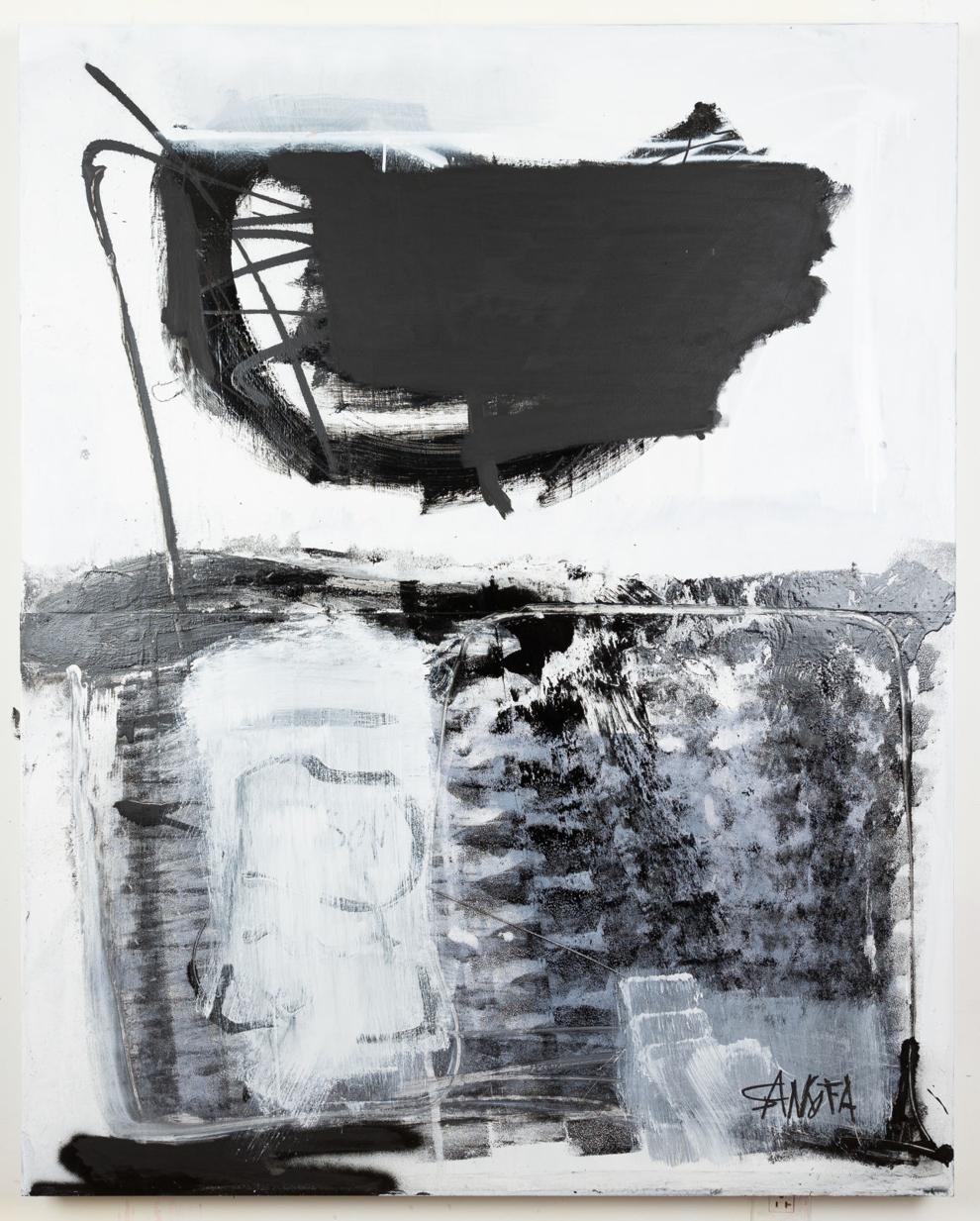 New stuff • Currently, Lawson has four featured projects for sale on his website. He is working on another project that he has yet to unveil to the public — if he ever does.
After his grandfather, a handyman and Baptist preacher died 20 years ago, Lawson was given his old heavy-duty drop cloths. Lawson discovered that his grandfather had used stencil and spray painted the name "Lawson" on some of them in block letters.
"I had this crazy moment in the studio one day when I pulled those out. I was like, 'Oh, my God, I'm the last Lawson.' I don't have any kids. I don't have any siblings," Lawson says. "It became this moment where I started flushing out this idea of like well what does that name mean to me? How do I want to represent myself on this canvas?"
Lawson isn't sure if these canvases will become part of a bigger collection that he showcases or if they will just be for him to keep.
Outside of a few art shows and collaborations, Lawson doesn't show his paintings in galleries, because he feels that he misses out on a relationship with potential buyers.
"I think that one-on-one with the clients is super important and that's the key to longevity and being an independent artist."