Artist Micah Wall's creations for his Unnatural Resources line aren't easy to categorize. He works with wood, metal, repurposed found objects and more to create a range of products. He makes nearly weightless earrings of dyed and stabilized wood. His lustrous silver rings from antique souvenir spoons harken to discoveries made in the flea markets he's frequented from childhood.
He has re-created vintage shaving sets of safety razors, brushes and stands from wood, stabilized wood and Bakelite, a highly collectible plastic developed in the early 1900s. They provide an ecologically sound way for today's socially conscious gentlemen to tame whiskers and sideburns.
His turned bowls turn heads not just for the beauty of their shapes but also for the carefully selected woods he chooses, such as long leaf pine, spalted maple and box elder burl. On his Instagram page are handmade pipes, pens, a cribbage set and delicate pendant necklaces with "gems" of wood or fossilized materials from the earth.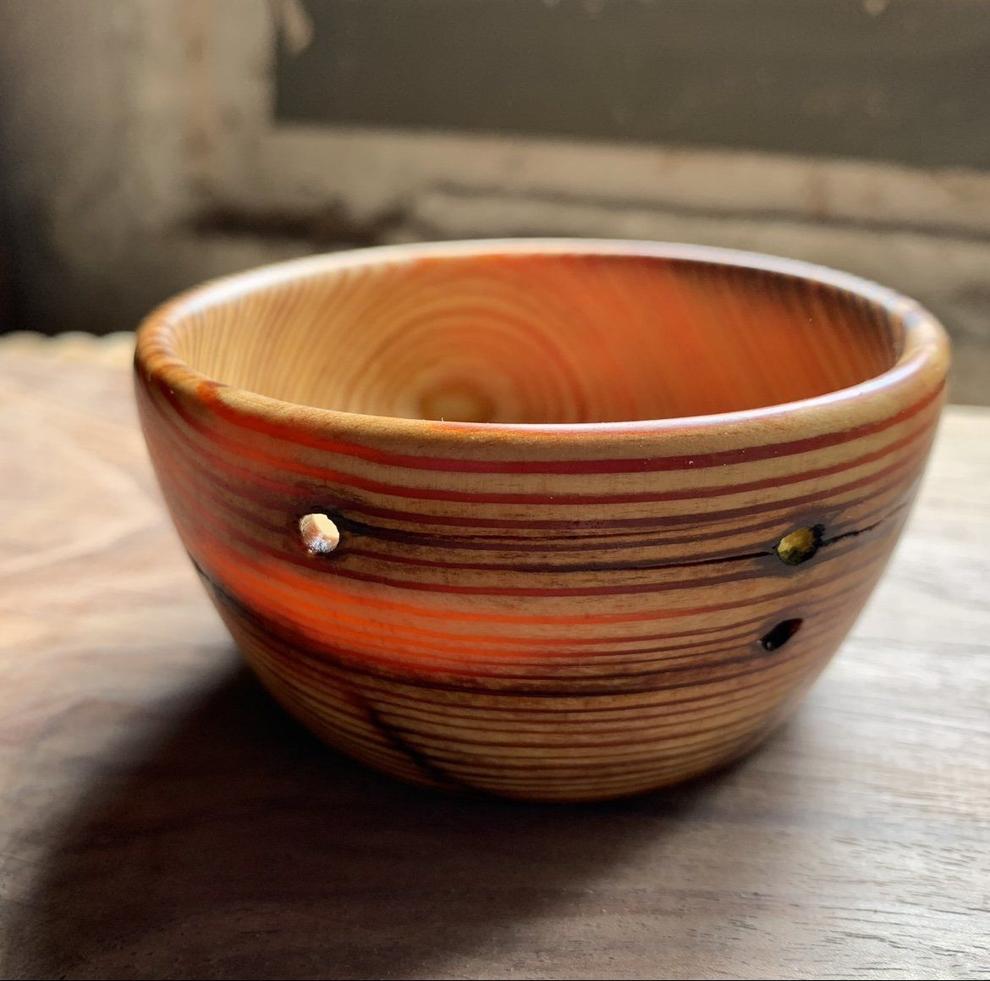 His small goods show and sell well at art fairs and craft shows, but this woodworker, metalsmith and all-round craftsman also creates elegant dining room tables and end tables, platform beds, inspired conference tables, raised beds for gardens and wall art.
Home schooled in old school • Wall's appreciation for unusual found objects, materials and methods comes from a lifetime of haunting flea markets, antiques stores and thrift stores, which runs on both sides of his family. "More than anyone else my mom probably got me interested in antiques and collectibles. It's always been her hobby. Today we would call it a side hustle," he says.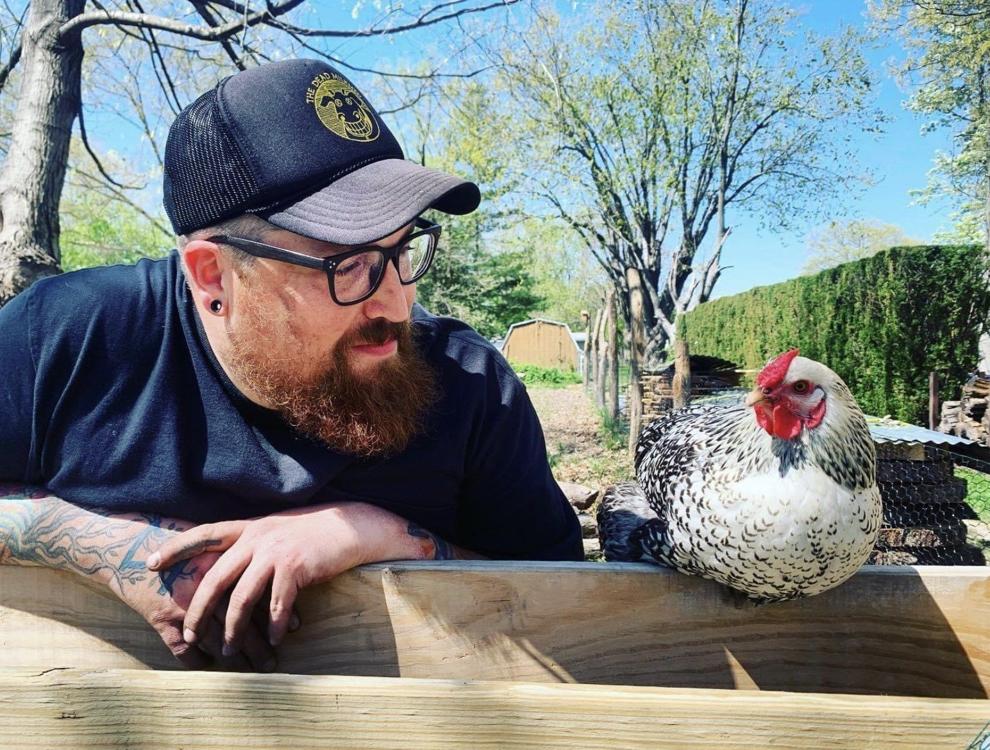 "Our family trips to flea markets hit the big one in Nashville, Tennessee, a couple of times a year. I usually grabbed rides with my parents for some and then with my grandparents for others," Wall says.
The lovin' spoonful • The sheer scope of Wall's output begs the question — how did he learn the skills he uses today to make his living? The answer lies in his curiosity and desire to learn, from the work he did with his father and grandfather, some schooling, and as he says — dumb luck.
"I've always had an interest in metalsmithing, but years ago, soon after my now-wife and I first met, we were at an antiques store in Clarksville, Missouri. It was in this enormous building with high ceilings, like an old gym. My girlfriend found this souvenir spoon and the handle had a little scarab on top of a scarab beetle. I could see she was in love with it, but she didn't know what to do with it, and she's very conscious about what she buys.
"Well, I bought it, then I bought a mandril and a hammer and made a ring. Things spiraled out of control because her friends all wanted one. Totally dumb luck. Honestly, my entire business was built on spoon rings. I never could have afforded my woodworking tools without spoon rings." They are still popular on his site today.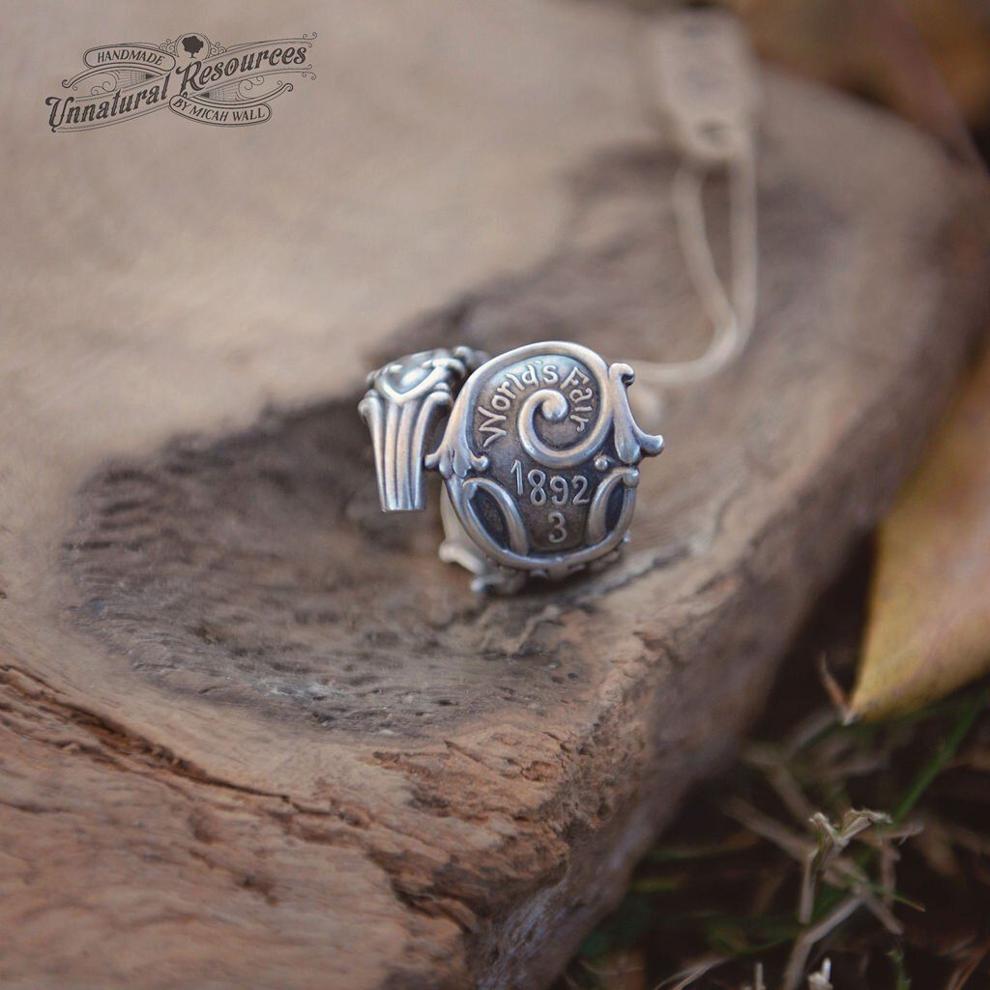 Raise the roof and see the stars • Wall's introduction to woodworking came from the hammer-in-hand, boards-on-the shoulder school of knowledge. His grandfather, Harry Wall Jr., was a construction carpenter who built and repaired houses with Micah as his apprentice. He learned about mechanics from his father, Harry Lynn Wall, who also races cars. Today, Micah Wall's 4-year-old son works alongside his father in a converted two-car garage at their home in Staunton.
And the seasons, they go round and round • "My wife is brilliant at what she does, and she works mostly from home. For the past four years I've been a stay-at-home dad 60 to 70 percent of the time. Harry's my shadow. We have a video of him when I put up a trellis two years back. Harry watched me for that first month. One day I went to grab something — he was to a little over 2 at the time. When I came back, he sat down, grabbed a little impact driver out of my hand, picked up a screw, and drove it right into the trellis. Then he attached the bracket exactly as he should," Wall says. "I don't want to force anything on him, but I put in an 8-foot workbench for the two of us in the shop. He's got his tools there. He's taking toys apart to make new toys, and he told me he's making a vacuum now."
Amy Bertrand • 314-340-8284
@abertrand on Twitter