When my husband and kids started building a giant garden addition in the back yard a couple of months ago, I joked that it looked like they were preparing for the apocalypse.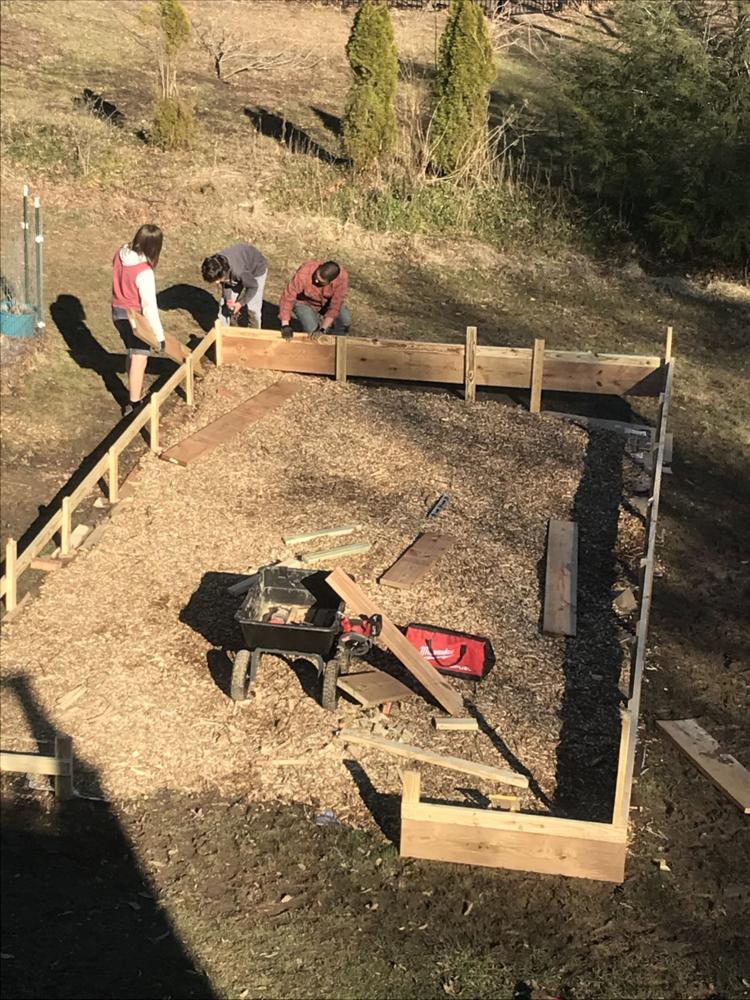 Who knew that a month later we would face (temporary) food shortages and fanatical runs on grocery stores. As asparagus pops out of one of our raised beds and green onions that overwintered grow in another and dozens of containers line my deck, full of plants my husband has grown from seed, I'm struck with a strange feeling that I may have married a wise man.
As a Washington Post story noted: A vegetable garden can provide the one thing we seem to be lacking at the moment: control over our lives. We can control the foods we are eating, and the pesticides (not) used on them. We can control the physical exercise we are getting, we can commune with nature, and we can control our mental stimulation in the therapeutic outdoors.
And we can teach all of this to our children, who may even learn to appreciate vegetables, or at least hard work.
When our now-teenage boys were toddlers, I tilled up a plot in the back yard and planted a few things. The goal was to get the boys interested in vegetables and to give us something to do together. Soon my husband took over, building raised bed after raised bed. We now have eight, on three sides of the house. Plus the giant one they just built. It's 14 feet by 28 feet. Gardening has become our family hobby (and yes, the boys do like vegetables). My husband spends several hours a day on the garden and his own compost, and he's started a popular Instagram page, @thegardenvoyeur, where he shares daily stories. He's no official expert, but he was named Burpee's Gardener of the month for this summer in a national search.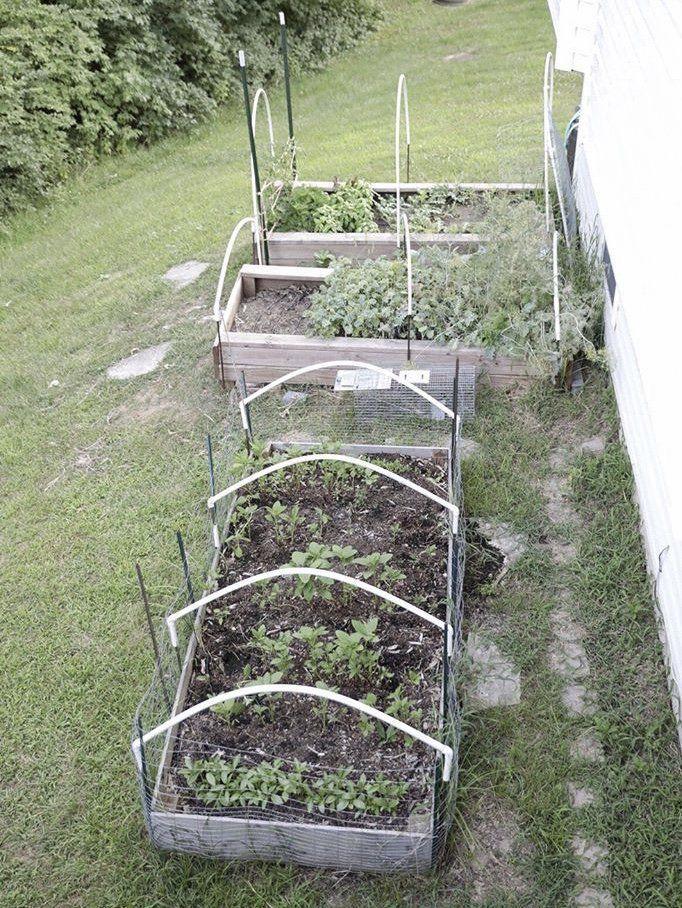 Before closing its doors later in March because of the coronavirus, Garden Heights Nursery in Richmond Heights saw a big increase in interest in herbs and vegetables and also more demand in growing vegetables starting from seeds.
"It gives people something to do," owner Lou D'Agrosa said. "With kids at home, it's also a good activity to do with the family."
In these lockdown times, you may not want to head to the store to get plants or seeds (though home improvement stores and some nurseries are open). No problem, order seeds or plants to be delivered to your house from Burpee (burpee.com) or Missouri company Baker Creek (rareseeds.com). Some nurseries and greenhouses, such as Sugar Creek Gardens in Kirkwood and Mansfield Nursery in St. Peters, offer curbside pickup.
Greenscape Gardens in Manchester will deliver plants, soil and other garden items to your car if you order ahead. General manager Jennifer Schamber says she has seen a resurgence in interest in vegetable gardening.
She says people in the industry are calling the resurgence Victory Garden 2.0, evoking the gardens grown during World War I and World War II. She likes the term Resiliency Garden more.
Last month she said she "felt a distinct sense of comfort, like I've never felt before in knowing that our backyard chickens provide my family with some protein, and that the fresh greens that are growing in pots and raised beds will give us some great salads and smoothies," Schamber says. "What it always provides is comfort ... which is why gardening is so good not just for raising healthy food, but also for mental health and well-being."
Perhaps we are lucky that we now have time at home, to commune with nature, get our hands dirty, work hard, breathe fresh air and create something together as a family.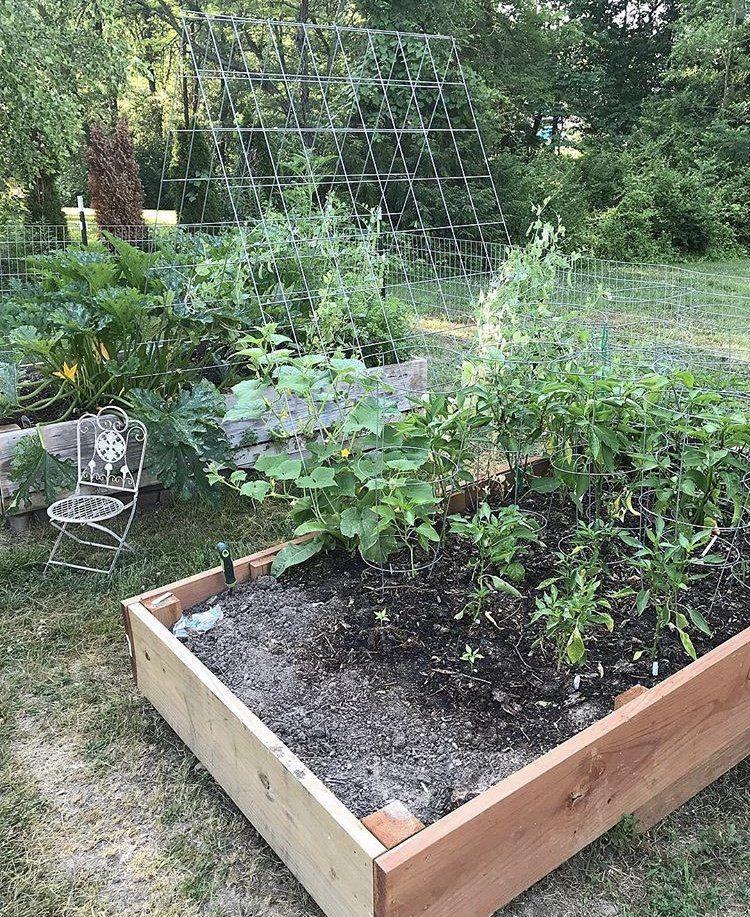 You can do as I did all those years ago and just find a patch of land, till it and stick a few plants in the ground. Or you can take a more thoughtful approach. I asked my husband, Brian Sirimaturos, The Garden Voyeur, for his tips. They were so good, I decided to share.
1. Start by stalking garden accounts on your social media platform of choice. Mine is Instagram. Search or even follow hashtags that are garden relevant: #gardening #raisedbeds #zone6a #compost. Get inspired. Ask questions. Create a garden-only account to keep this separated from your personal accounts, so it's always a place you can get away from it all.
2. Determine a ballpark budget and start small. You can start by growing in containers on your patio or deck and go with things that are easy to grow and that grow fast, such as herbs like cilantro, basil or rosemary. Then maybe graduate to a small determinate tomato plant that won't grow out of control. See tip 1. Make friends and ask questions. Even dumb ones.
3. Ready to get a little more invested and grow bigger? You may think you can grow directly in the dirt right in the backyard. Let me save you the trouble of feeding the neighborhood animals: rabbits and deer especially. Plus getting that clay soil in St. Louis ready for planting is no fun. Take control of a lot of those variables and look into either buying or building a raised bed. It helps keep the animals away (though you may want to consider a fence), and you can control your soil from the start.
4. Use the Missouri Botanical Garden or University of Missouri or University of Illinois Extension offices to see what grows the best in the area. If you are a beginner, go with plants that are easy and proven. It will save you a lot of time and money. Also see step 1.
5. Do you. Make gardening your own experience. Want to be social? Great! Want to retreat into your own introvert garden? That works also. But once you get outside and get that fresh air and sunshine on your face, you'll feel better. And the food you grow is good, too.
---
Location, location, location: If you are fortunate enough to have a yard, choose a spot roughly 8 feet by 4 feet to get started. That's a perfect size for a raised bed because it's easy to walk around and get to all plants on all sides. Plenty of online tools exist for how to build one. YouTube is your friend. Make sure to choose a site with lots of sunlight; most plants require at least six hours. Also, avoid locations close to large trees where tree roots will compete with vegetable plants for moisture and nutrients. Make sure you can get water to it easily.
Prepare the soil: If needed, remove any vegetation already on the site. Obviously, this is much easier if you have a raised bed. They are also great for controlling weeds. Raised beds also allow you to control your soil. Ideally, you've been composting and making your own soil for years. If not, you can order from a garden center. You may want to consider having your soil tested, so you know what nutrients to add to it.
Plant your veggies: St. Louis soil makes it hard to grow root vegetables directly in the ground, but we've had a lot of success with radishes, carrots and beets grown in the raised beds. You can plant either directly from seed by digging a hole (depth of two times the width, or diameter, of the seed), depositing a few seeds and covering it up. Yes, it's cheaper to start this way, but it's often not as successful, and if you have a small garden you may end up with space not utilized. For beginning gardeners, it may be best to start with hardy plants. So you can see the fruits, or vegetables, of your labor sooner.
---
WHAT TO PLANT AND WHEN TO PLANT IT
In St. Louis, its fairly easy to do three growing seasons: a spring garden, a summer garden and a fall garden. Some things have even been known to last year-round, such as rosemary and green onions.
For a guide of what to plant when in St. Louis, the Missouri Extension office has a useful planting calendar at bit.ly/3b7ScWa. Chip Tynan of the Missouri Botanical Garden also recommends the planning tools at Johnnyseeds.com. "Johnny's is primarily a supplier to market gardeners but has a huge following among home gardeners," he says. "To use the calculators, you need to base them on your local average last spring frost date — I use April 15 — as well as your average first fall frost date — I use October 20. "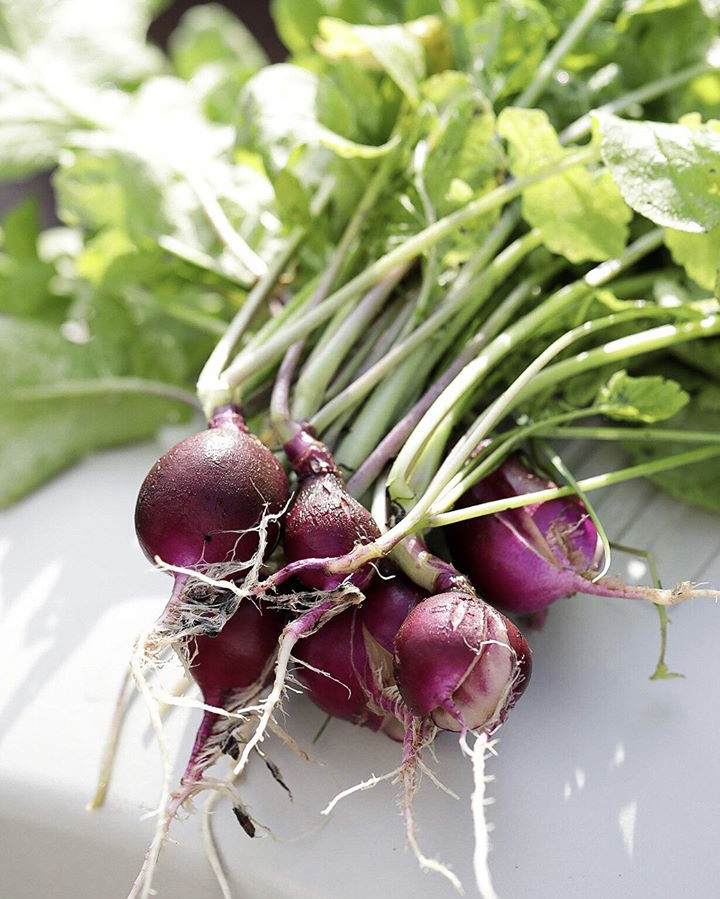 Beets: March 15 to April 15; Aug. 1-10
Carrots: March 15-April 5; July 25-30
Lettuce (loose leaf): March 15 to May 10; Aug. 1-20
Radish: March 15-May 1; Aug. 1-25
Master gardener and former Post-Dispatch journalist Fred Ortlip contributed to this story.
Every week, we feature a St. Louis-area home to showcase, usually because of its great style; but sometimes, just being quirky earns it the distinction.