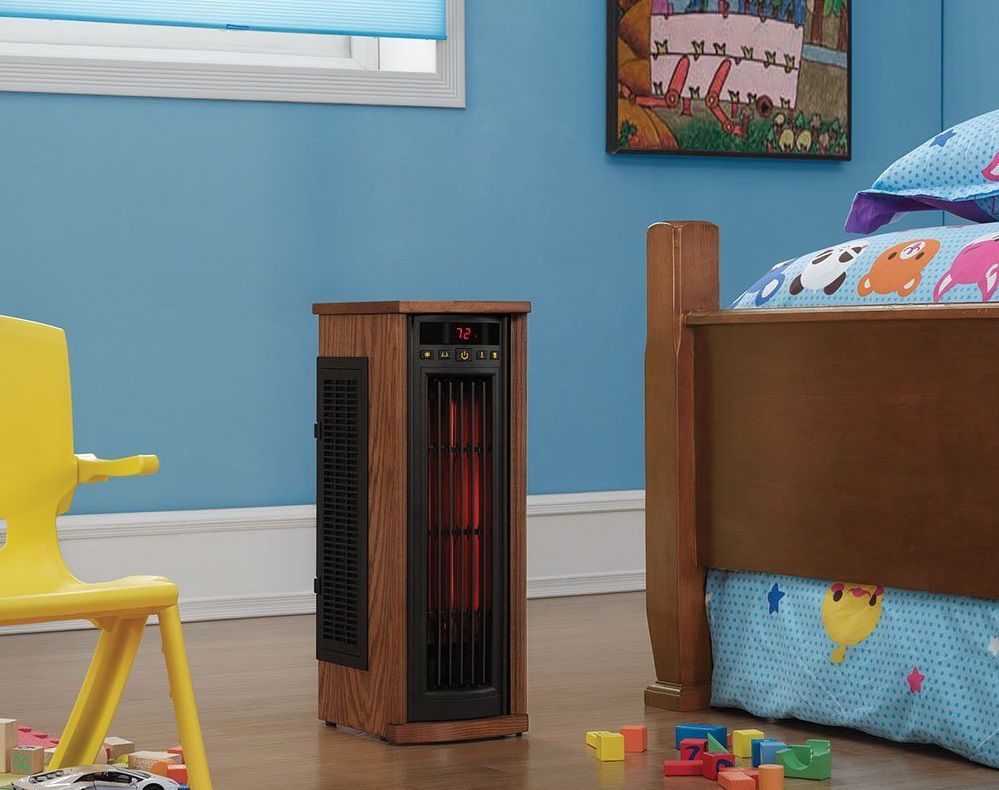 If you're looking for a silent and gentle heating solution for your home, an infrared heater is the perfect choice. Infrared heaters raise the temperature of a room using light, and don't reduce humidity. These infrared heaters also have special safety features to keep heat away from children and pets.
1) Dr. Infrared Portable Space Heater
The Dr. Infrared space heater is an affordable option that weighs just 24 pounds. The heater comes with an energy saving function, and a remote control. It also has two important safety features: tip over protection, and overheat protection, and shuts off automatically after 12 hours.
2) EdenPure Gen2 Infrared Heater
The EdenPure infrared heater warms up to 1,000 square feet and has a two-year warranty. For those with pets and small children, the touch-safe feature is key. This heater also has a tip over sensor and 12-hour timer.
3) LifeSmart Zone Series Infrared Heater
The LifeSmart infrared heater has a 1500-watt output, and an energy conserving heat setting that maintains a constant 68-degrees. It also has a tip over shutoff, cool touch exterior cabinet, and child safety lock to keep your pets and children safe.
4) Duraflame Portable Electric Infrared Oscillating Tower
To heat a space quickly, turn to this infrared oscillating tower from Duraflame. The tower heats up to 1,000 square feet, and a cool touch feature makes it safe for children and pets. It also has a tip over safety switch that automatically turns the heater off when it's knocked over.