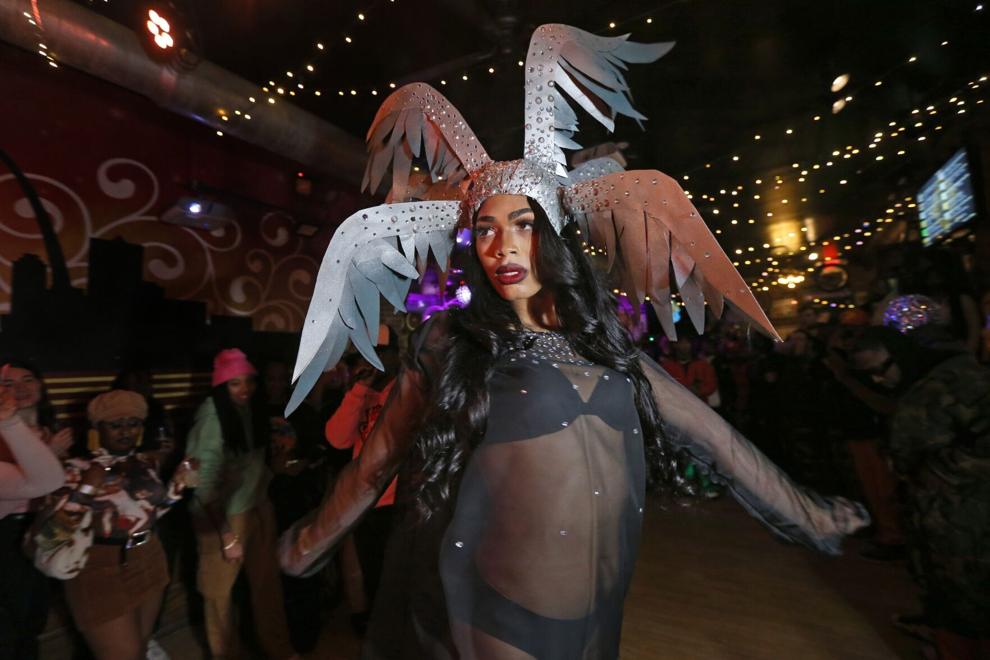 The lights are dimmed to red except for a spotlight shining on the polished Skatium floor. Rhythmic house music is booming, the commentator's voice is blaring into the mic on beat and the audience is cheering along.
A group of judges is huddled over a table at one end as competitors strut down the other end of the makeshift runway, showing off their elaborate outfits, their sculpted bodies or simply their unmatched charisma.
This is the "ballroom" scene in St. Louis. An underground world of glitz and glam.
The competitions, known as balls, happen at the St. Louis Skatium, at the Kre8 Place in Tower Grove and at other venues, large and small all over town. There is no website, and news of them is mostly spread by word-of-mouth.
And ever since the late 1960s, originating in Harlem, New York, the ballroom community has been a haven for authenticity for queer and trans people of color.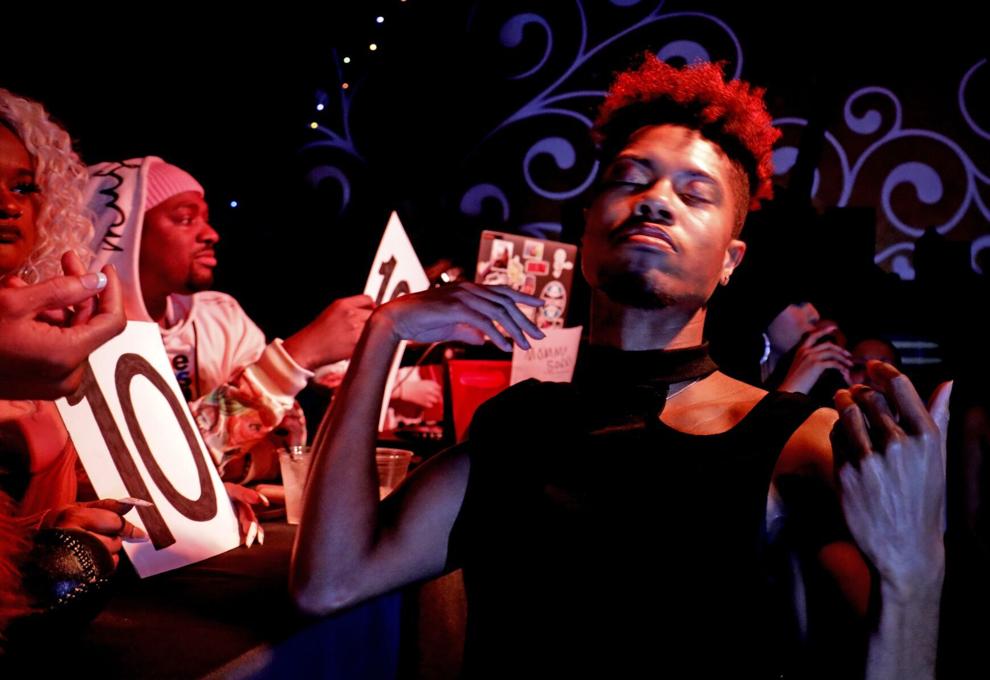 Its growth in St. Louis is evident: In the fall, Mayor Tishaura O. Jones declared each Oct. 22 will be St. Louis Vogue Day.
And Opera Theatre of St. Louis has commissioned a new work by Tre'von Griffith focusing on the ballroom culture. "Madison Lodge" will run March 16-18 as part of the New Works Collective at the Catherine B. Berges Theatre at COCA. On March 11, the Contemporary Art Museum St. Louis will host "Artwork and Arias," a sneak peek at the production and at Jacolby Satterwhite's exhibit that also draws on ballroom culture, running through Aug. 13.
Not to be confused with the partner dances of traditional ballroom dancing, these balls are a celebration of queer identity and expression. Participants compete in categories such as Vogue, a highly stylized, acrobatic dance style; Runway, where competitors strut like supermodels; Face, a makeup/facial beauty contest; and other performances like Bizarre and Drag, promoting uniqueness and creativity.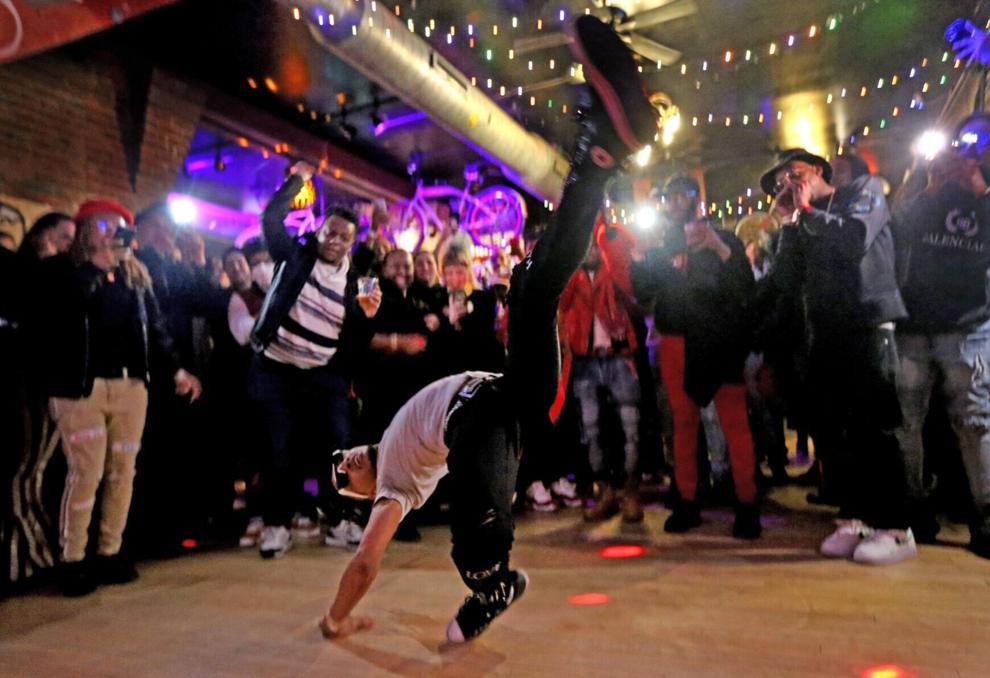 In addition to the competitive ball scene, modern ballroom culture encompasses a unique "house" system. Houses not only compete as a team but also provide a nonbiological family structure, offering love and care.
Movies such as "Paris Is Burning" (1990), TV shows such as Ryan Murphy's acclaimed "Pose" (2018-21) and albums such as Beyoncé's "Renaissance" (2022) have put this hidden subculture en vogue.
St. Louis has a rich LGBTQ+ history of celebrating queer performances, which dates back to a grand gala that started in the 1950s.
Known as Miss Fannie's Ball, this historical tradition was a drag ball competition held annually on Halloween night, which provided a brief time of freedom for Black gay men and trans women to dress and express themselves without facing harassment. Though the organizers of Miss Fannie's Balls, the Jolly Jesters, disbanded in 1981, the tradition still lives on.
Historically, the ballroom scene diverged from the 1960s New York drag ball scene due to racial discrimination. But it developed into something more.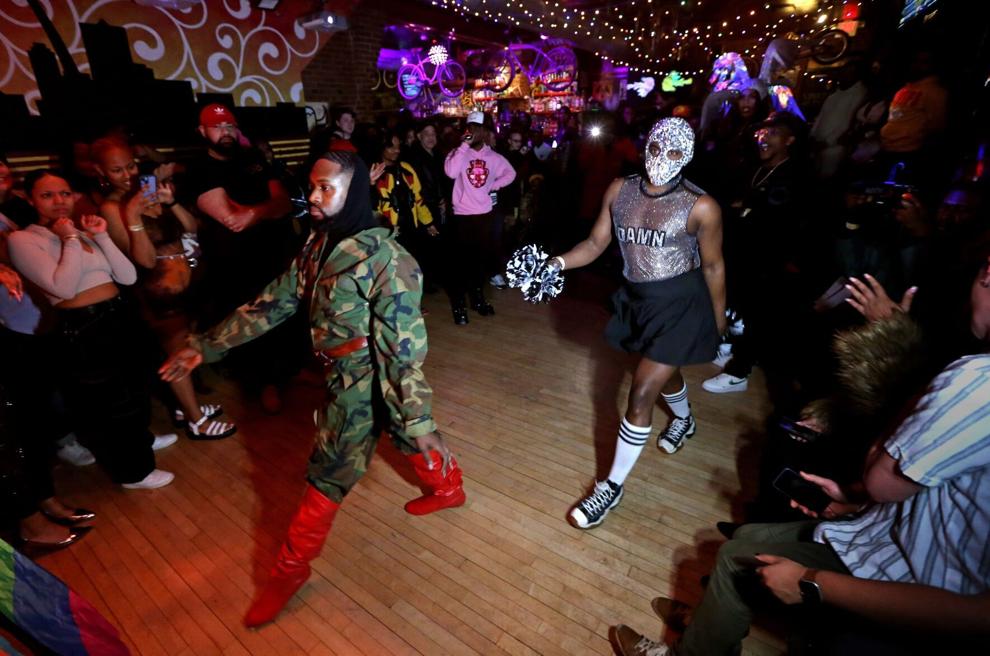 While drag balls and ballroom are not exactly the same — drag balls are centered around drag pageantry, whereas in ballroom culture, drag is just a facet of the larger tradition — they share a history of creating spaces for queer performance.
In the early 2000s, visionaries like Kevin Omni introduced ballroom to St. Louis, revealing a new, exciting world to many LGBTQ+ people of color.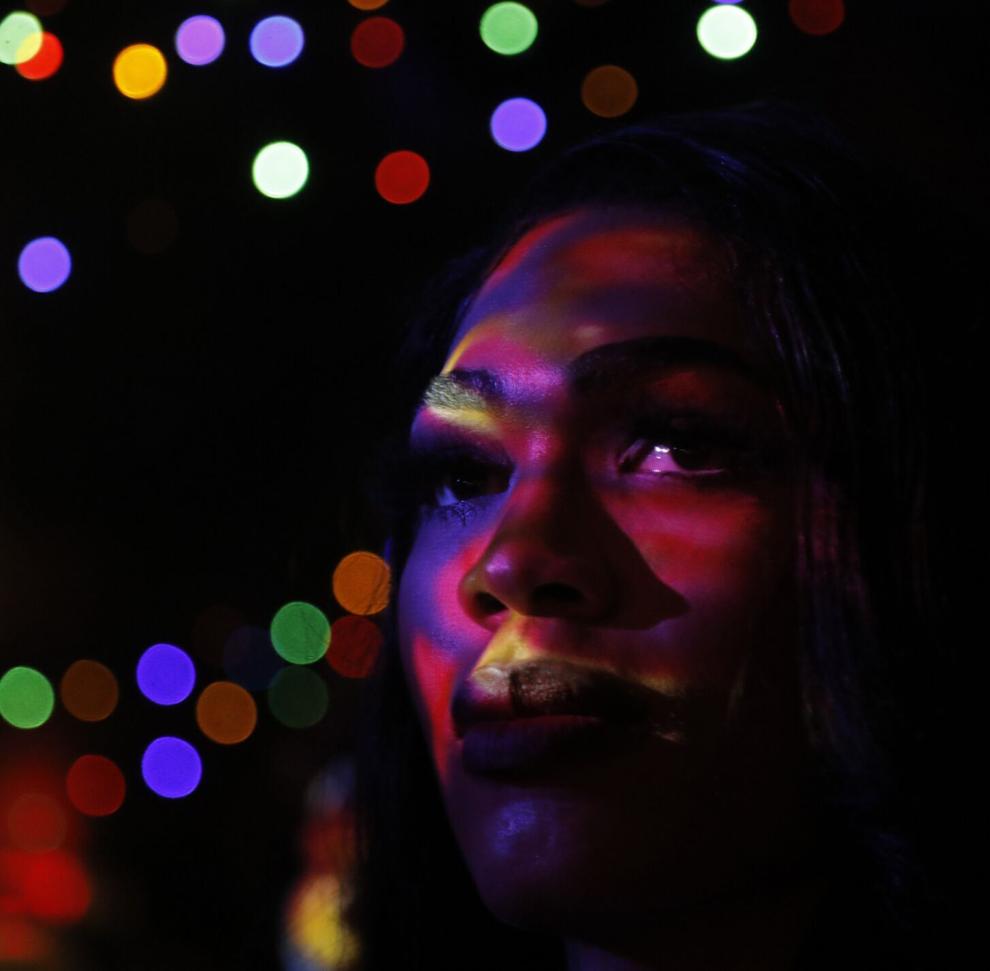 "I saw all the costumes, y'know, and the people walking runway, the glamour," says Cameo Balenciaga, also known as the "Black Mamba." Balenciaga entered the St. Louis scene in 2010 and now lives in New York. "I was like, 'Oh this is for me! This is where I need to be.'"
Despite the often-fierce competition, balls provide an escape from the racism, homophobia and transphobia faced outside the community.
"You see people being either their authentic selves or a version of themselves that they may never get a chance to be other than in the ball setting," says Maven Logik Lee of St. Louis, and of the House of Gorgeous Gucci.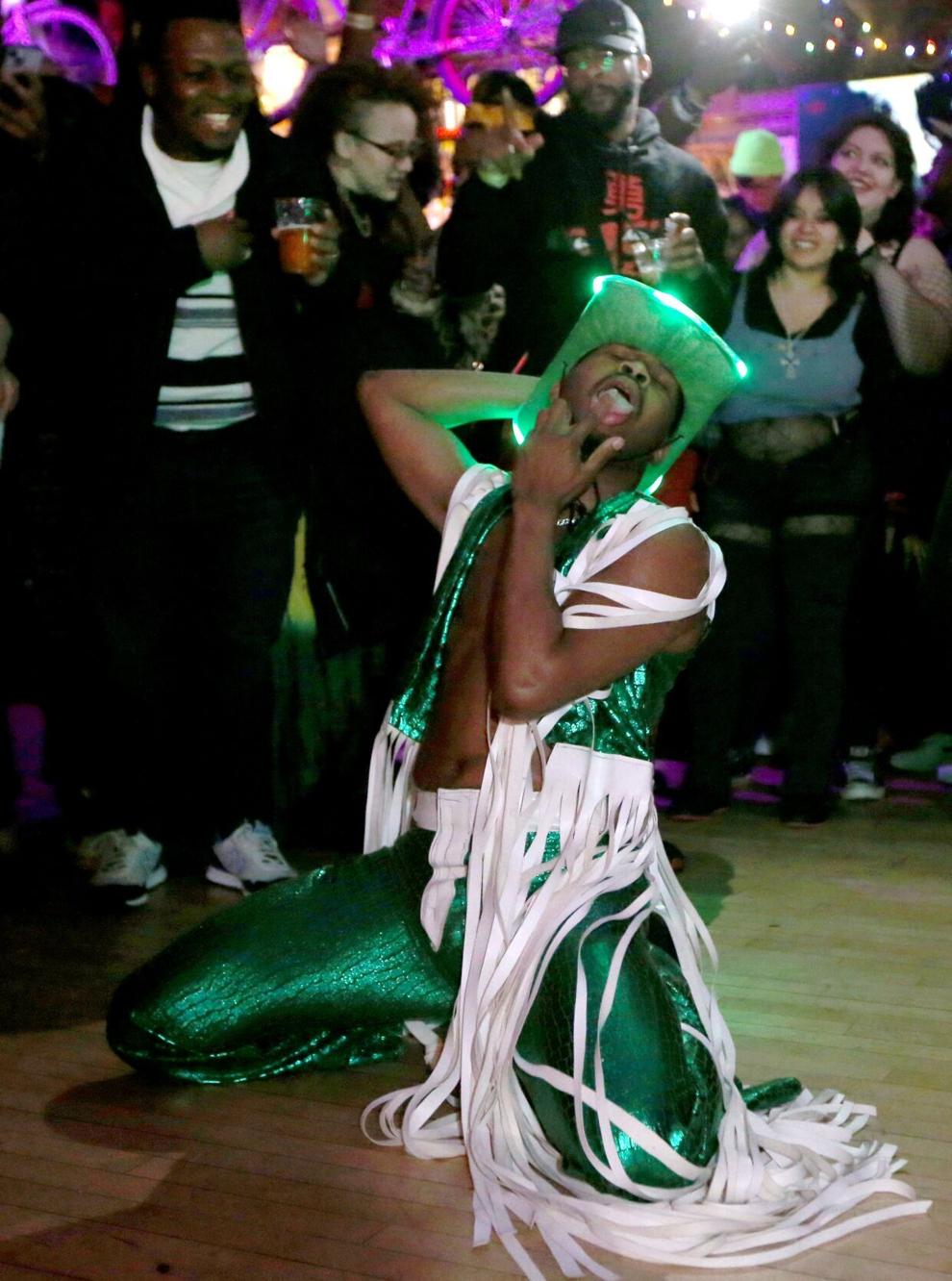 Even the categories themselves are empowering.
"'Fem queen sex siren' is basically a bunch of trans women who wear lingerie and other party outfits," says Vanessa Frost Mugler of St. Louis and the House of Miyake-Mugler. "It's to inspire you to be comfortable in your skin. Not just inside, but also outside."
For many participants, ballroom provides a support network, connecting queer communities of color across the U.S. and internationally.
"Most houses are international: We have chapters in Paris; we have chapters in Rome; we have chapters over in Brazil, New York, Texas, all of that," Mugler says. "Everyone is so distant, and ballroom is that thing that binds everyone together."
And even with such a large scope, the community is as intimate as family.
"The St. Louis ball scene is all very connected," Balenciaga says. "Because we grew up and developed together, and we have elders looking after you and showing you love within and outside the ballroom scene."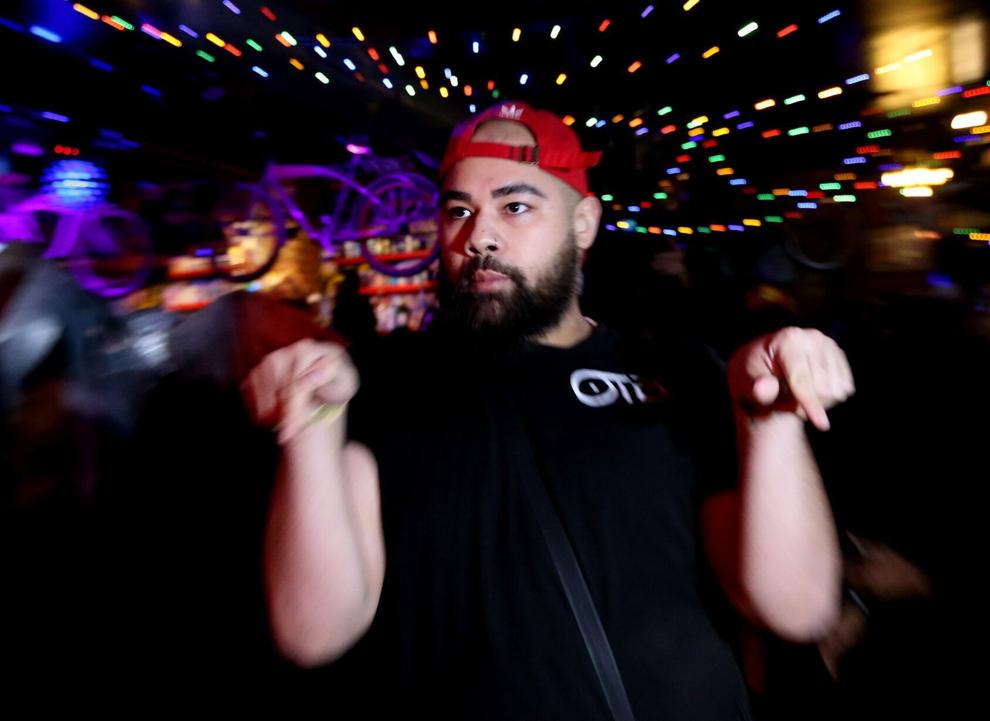 A house mother and a house father are leaders within the community and leaders of their house, says Toni Bryce, who goes by Legendary Muva Toni Louboutin of the House of Christian Louboutin. They are individuals who guide and mentor their "children," showing them love and care.
Houses are an important structure for the children, but the inverse is true, too.
When asked what part of ballroom is most valuable to her, Bryce replies, "I would say being a mother, 100%."
"Being a Black woman of trans experience, I don't know that I'll ever have my own biological children," she says. "So to know that I can still have children in a chosen sense, whether they came from my body or not … they are still my kids. And that's mothering."
Ball culture is also a flourishing space for collective action.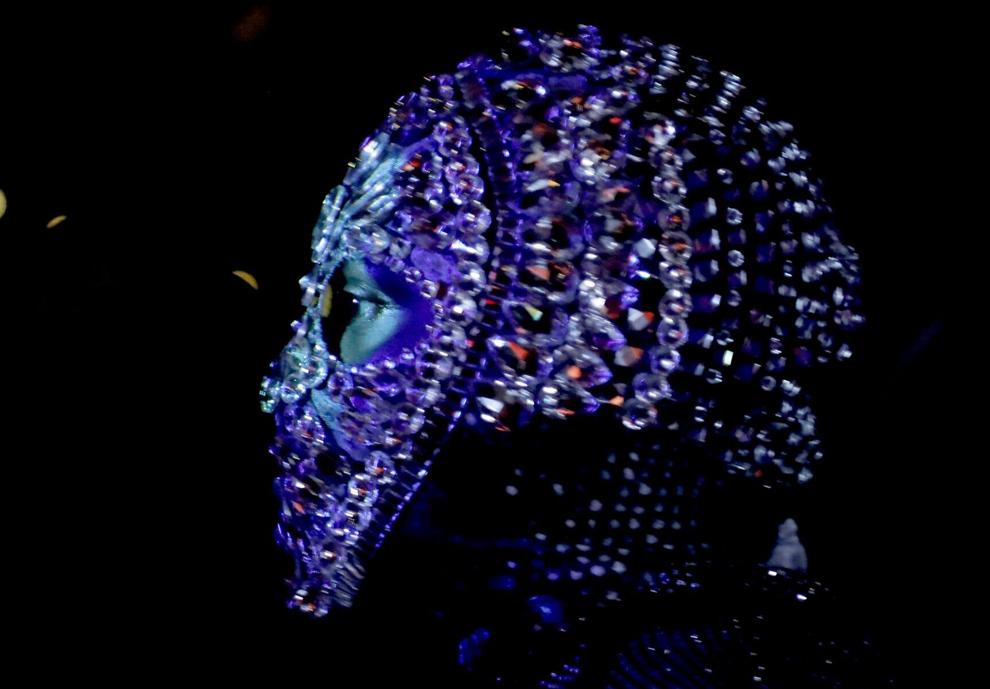 Many ballroom leaders also actively participate in social justice and outreach: Ballenciaga volunteers for Ballroom, We Care, an NYC-based nonprofit resource for LGBTQ+ youth; Frost works with Williams and Associates Inc. as an engagement specialist, connecting her St. Louis community with testing and prevention resources; and Lee is the executive director of Shades St. Louis, an organization that cultivates and empowers queer and trans people of color.
Although the ball scene often doesn't use traditional strategies of activism like protesting, the community acts as a model for social and political transformation.
"I use the ballroom scene to show people what diversity looks like, what it means to be inclusive, what it means to share space, what it means to protect trans people and people of color, queer people of color," Lee says. "Ballroom just being ballroom is like its own social change."
The ballroom scene places exacting demands and standards on its members. The emerging kiki scene (ballroom slang for gossipy social gatherings) within St. Louis may be a more-welcoming, lower-pressure scene for newcomers, while still undertaking the promise of safety, authenticity and community love.
While kiki was considered to be the "junior league" of ballroom, the scene has since developed its own unique prominence.
Byron Keaton of St. Louis, also known as Ever-Legendary Byron Juicy Couture, debuted in the kiki scene while in college and has earned the "legendary" status for "butch queen runway." He is a part of the House of Juicy Couture, which was the grand prize winner of the third season of "Legendary" (2022), an HBO Max reality series.
"Kiki is still the heart of our community and the fellowship of our community," Keaton says.
With the advent of the kiki scene, St. Louis ballroom culture is continuously evolving and flourishing.
Many members of the St. Louis ball scene have considered themselves underdogs, compared to larger, more mainstream scenes in New York City or Atlanta, Bryce says.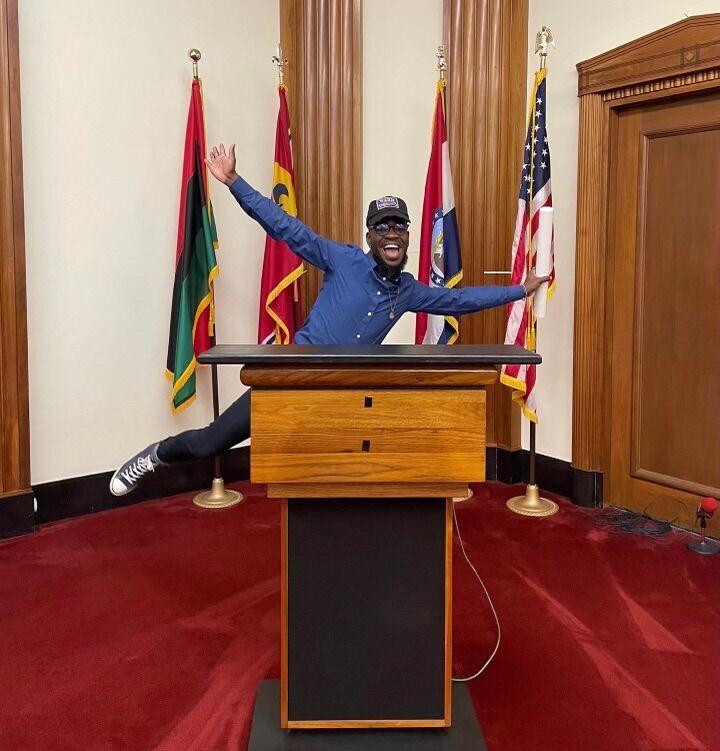 "St. Louis — we had to prove ourselves, but now we're a force," Keaton says. "St. Louis wasn't that prominent city on the map; we had to go travel to make our marks. All that to say, it gave us that real hunger and gravitas to be 'battlecats.'"
Lee and Shades St. Louis worked with the city to pioneer St. Louis Vogue Day. 
"This is really a big accomplishment because, you know, we're the first city in the country to have an actual day devoted to ballroom," Lee says.
"I think we're creating a different kind of St. Louis ballroom scene, where it's like Black folks, white folks, gay folks, straight folks. It's very, very broad and open. … (We are) on the rise back up in St. Louis."
Photos: Dreamland Ball at HandleBar in the Grove
Dreamland Ball at HandleBar in the Grove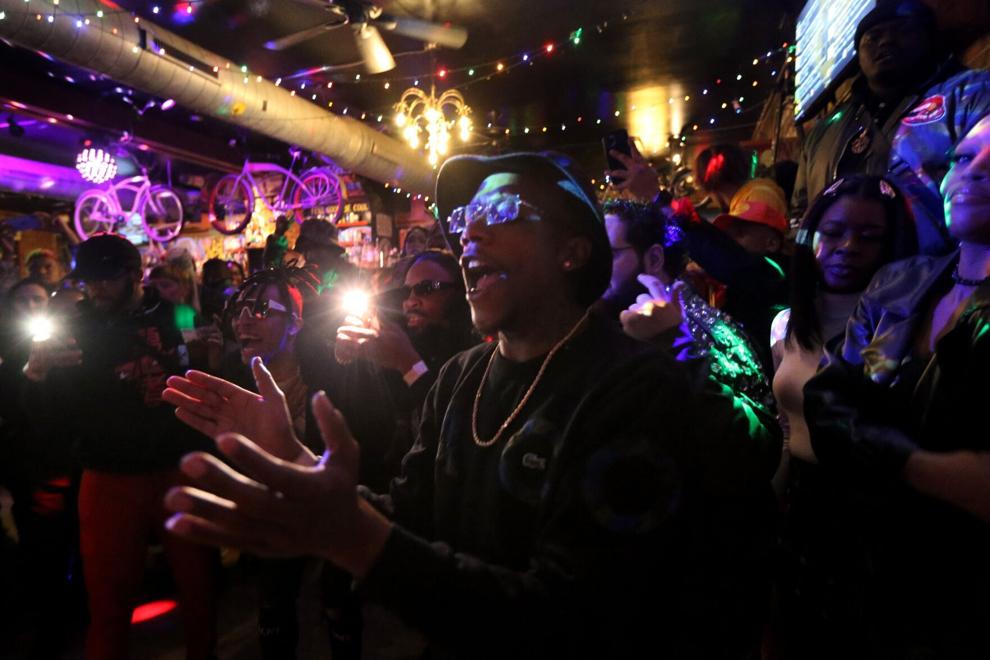 Dreamland Ball at HandleBar in the Grove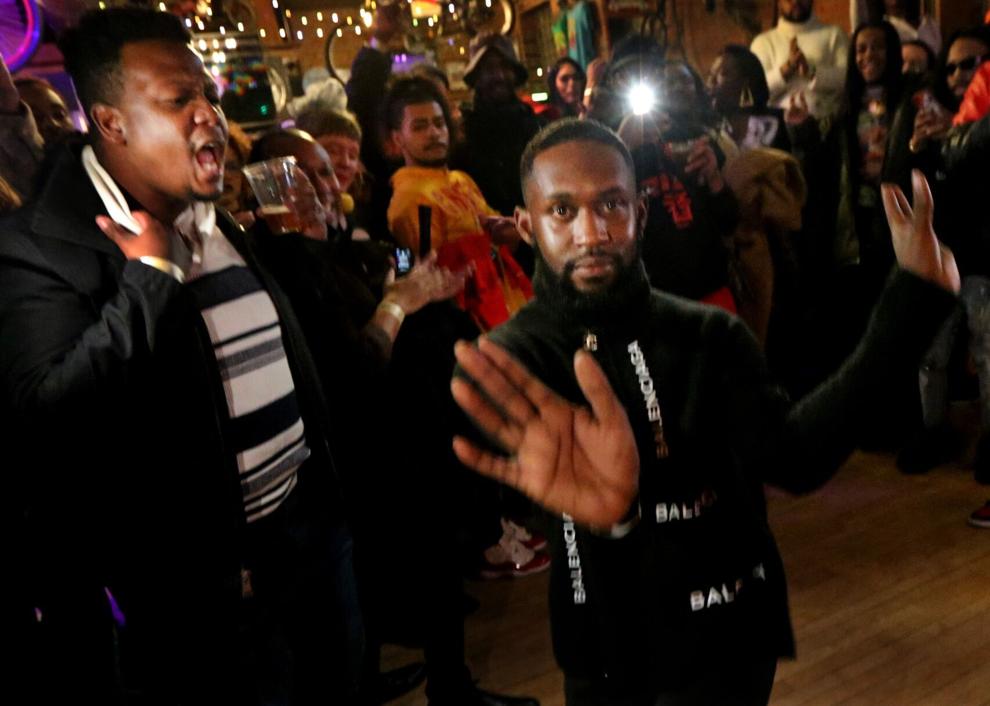 Dreamland Ball at HandleBar in the Grove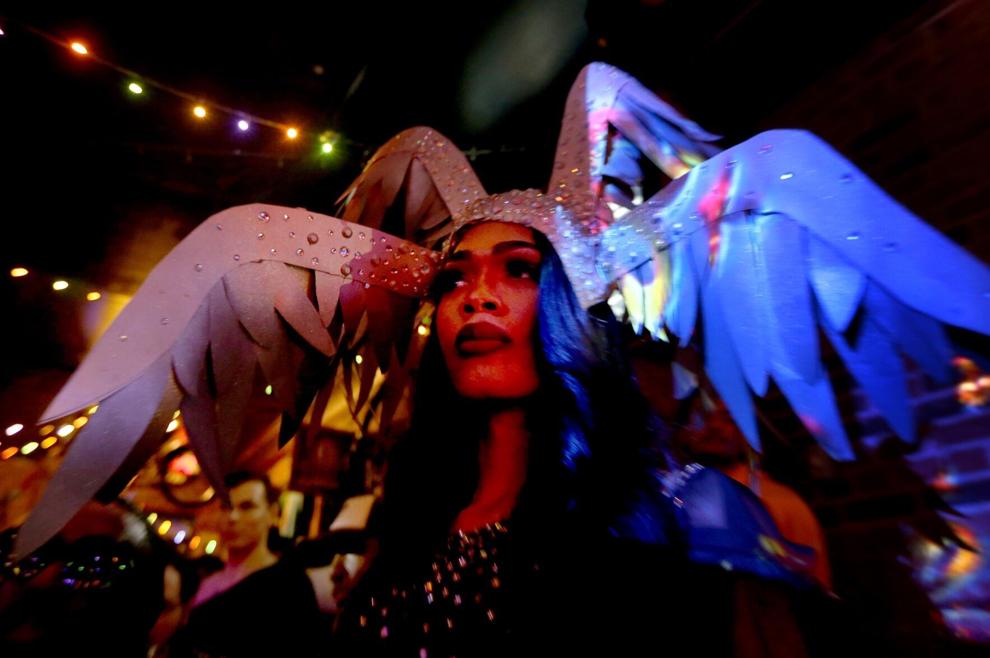 Dreamland Ball at HandleBar in the Grove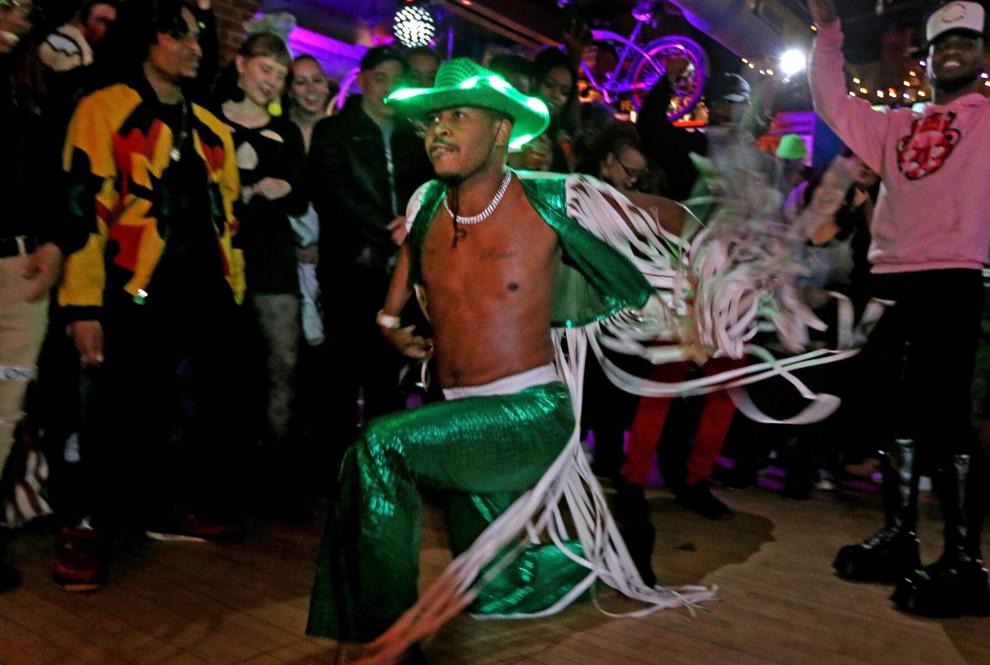 Dreamland Ball at HandleBar in the Grove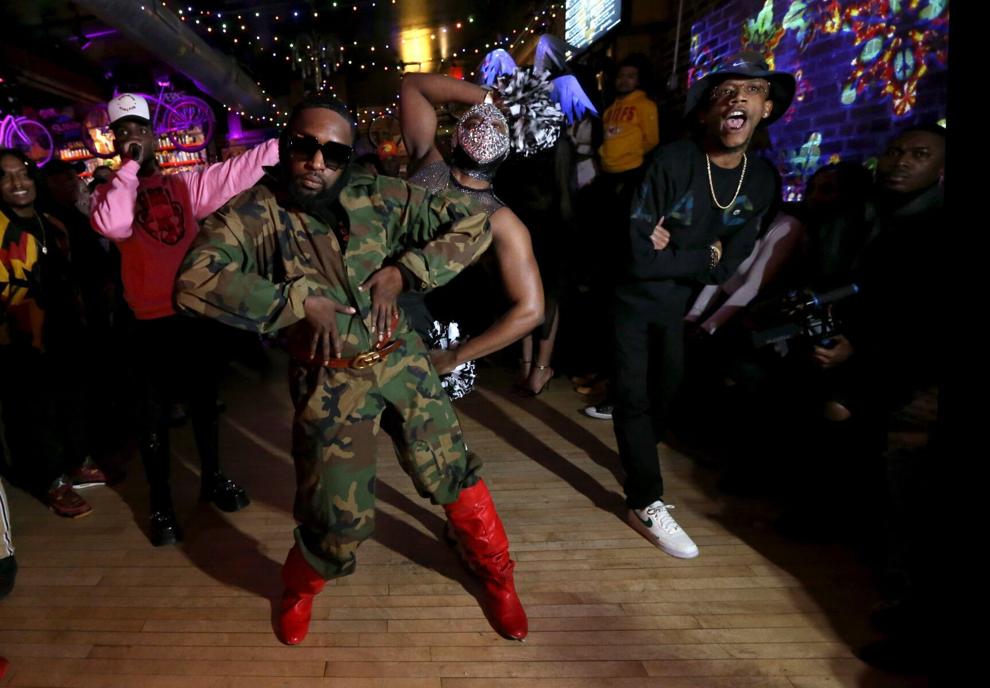 Dreamland Ball at HandleBar in the Grove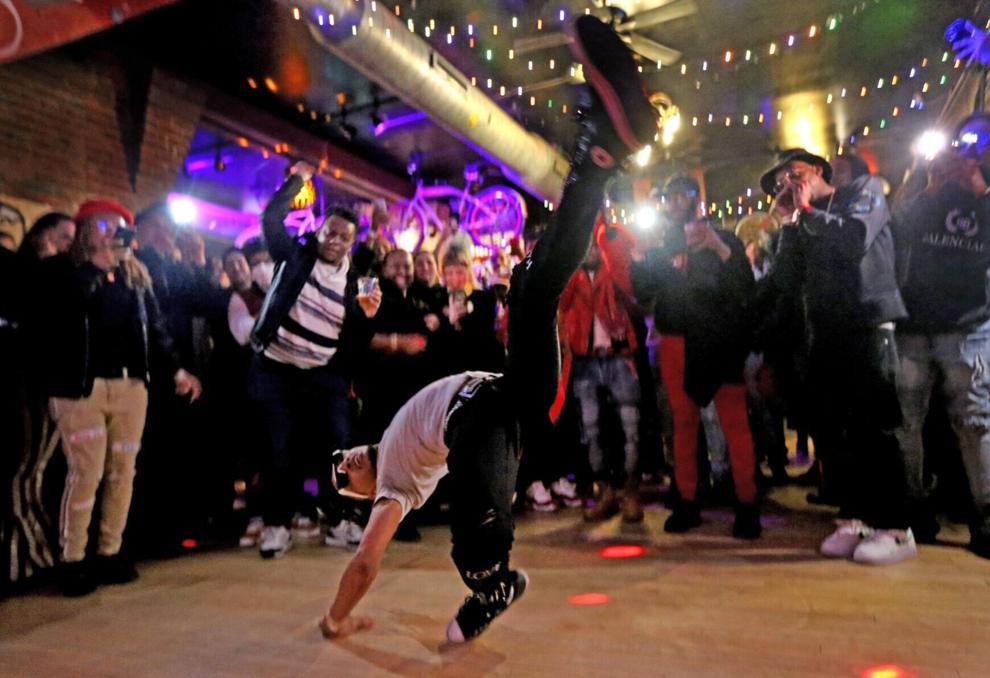 Dreamland Ball at HandleBar in the Grove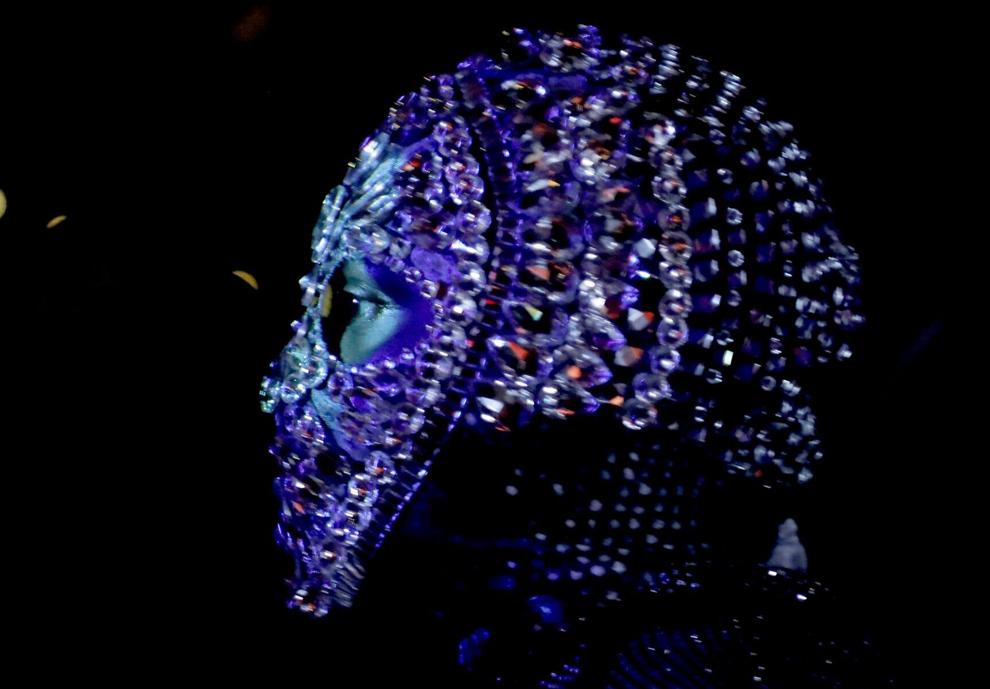 Dreamland Ball at HandleBar in the Grove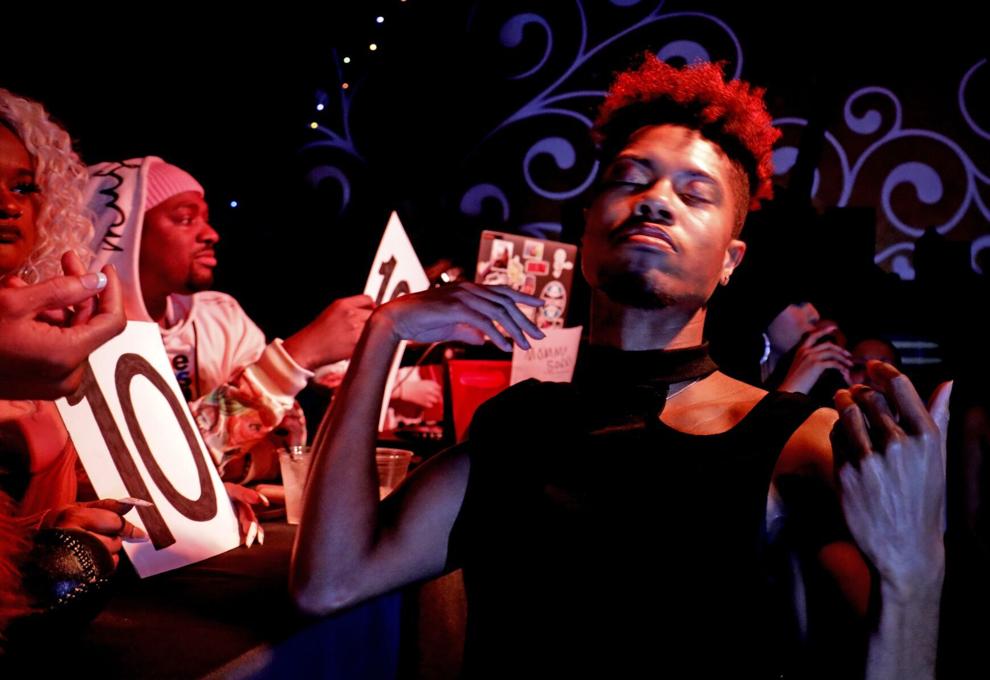 Dreamland Ball at HandleBar in the Grove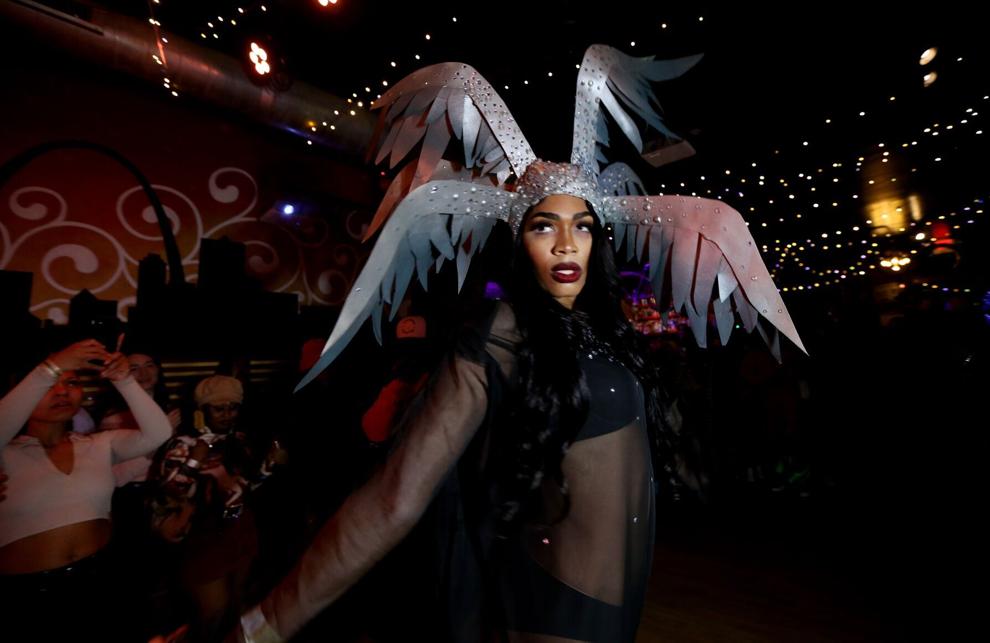 Dreamland Ball at HandleBar in the Grove
Dreamland Ball at HandleBar in the Grove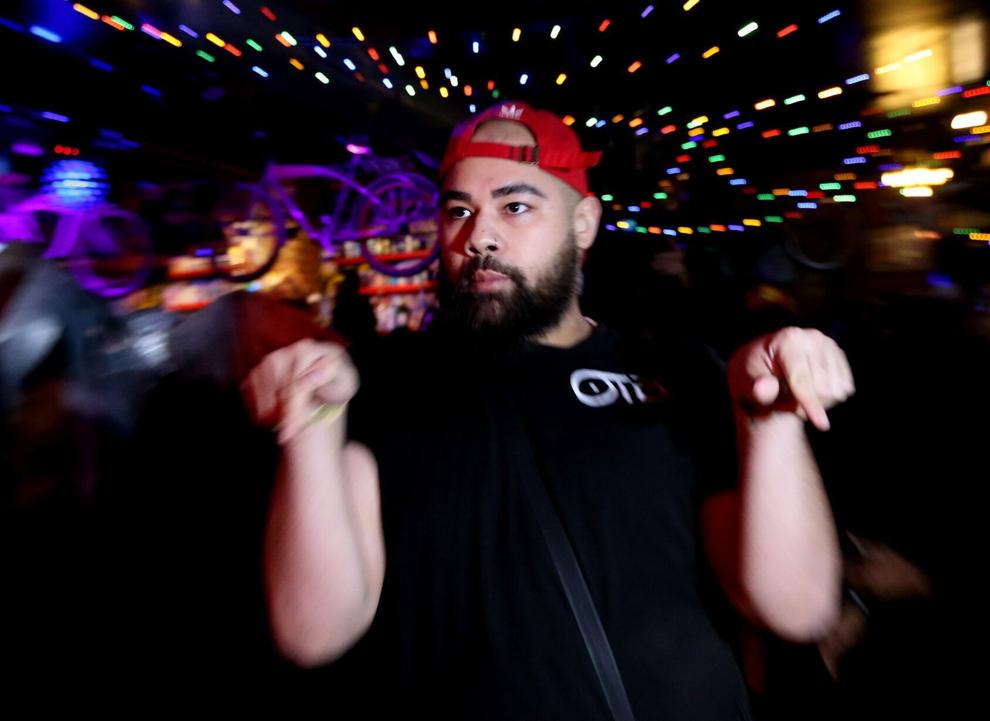 Dreamland Ball at HandleBar in the Grove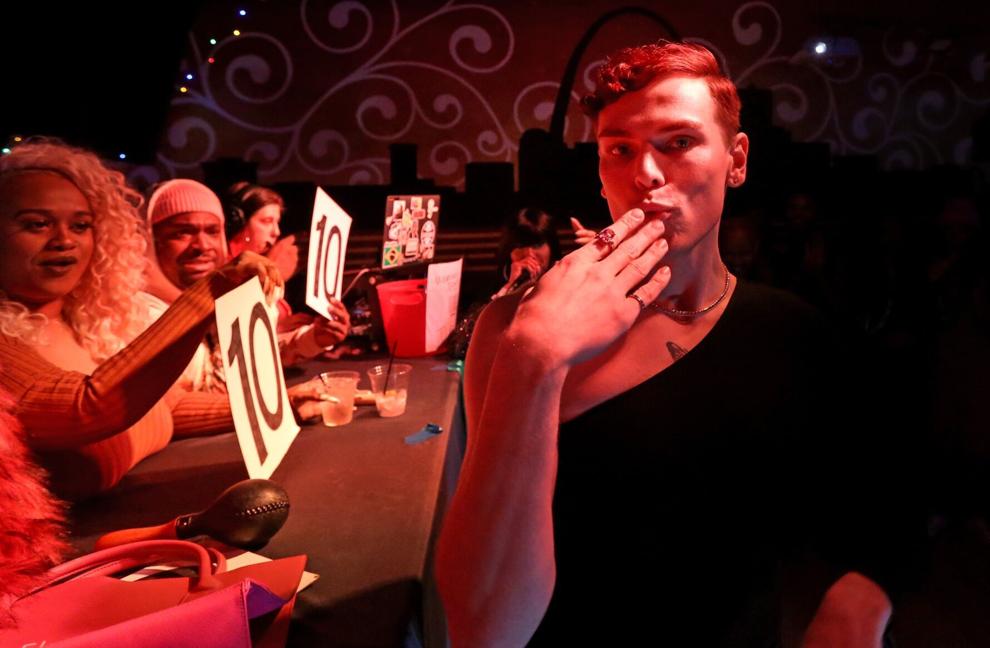 Dreamland Ball at HandleBar in the Grove