Jen Dykeman knew she needed a work-life change. She'd spent 20 years in marketing, and the thrill was gone. "I'd lost the spark of caring whether another piece of plastic imported from China made it to the shelf in some retail store. It felt I wasn't helping people and contributing to the world in the way that I wanted to," she says.
She didn't dive into the change process headfirst, however. "I took the slowest possible route over many years. I did a lot of soul searching, took career tests, focused on what was important to me, and after all of that hard work, I landed on art therapy," she says.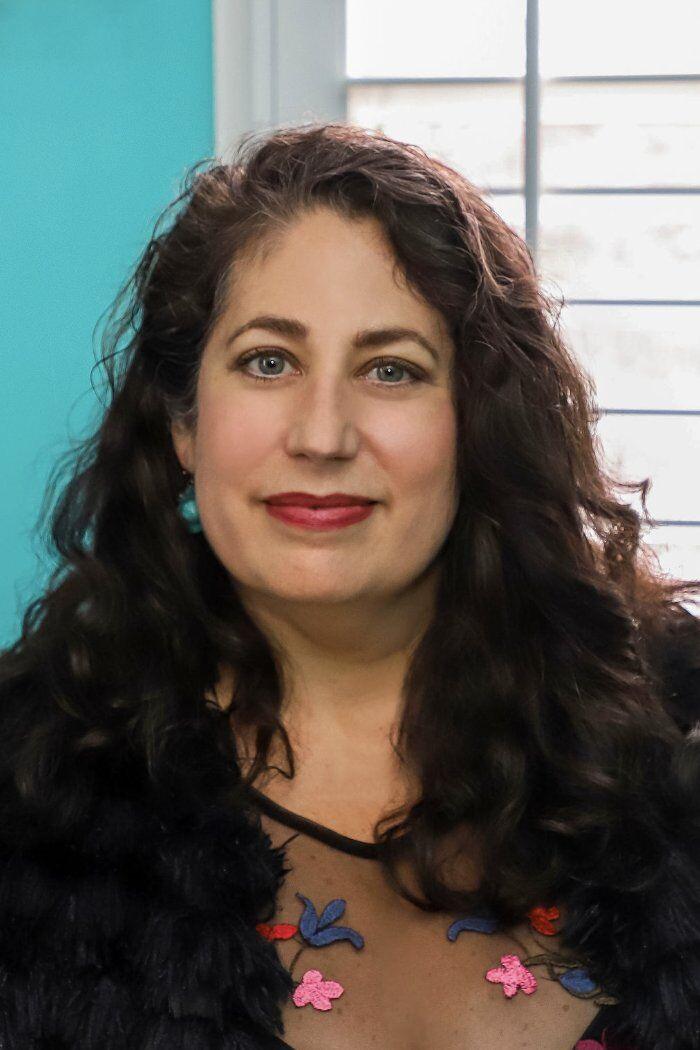 Making the switch • Although she'd earned her undergraduate degree in art history at Southern Illinois University at Edwardsville, she needed to complete a year of studio art classes to enter the art therapy counseling program.
"It's funny because I ended up in the exact same classroom where I'd studied  20 years earlier. It was really wild, almost surreal, and I spent one glorious year there," she says. She went on to earn a dual degree in art therapy and counseling. She'd also enhanced her own art processes she'd begun as a young preteen.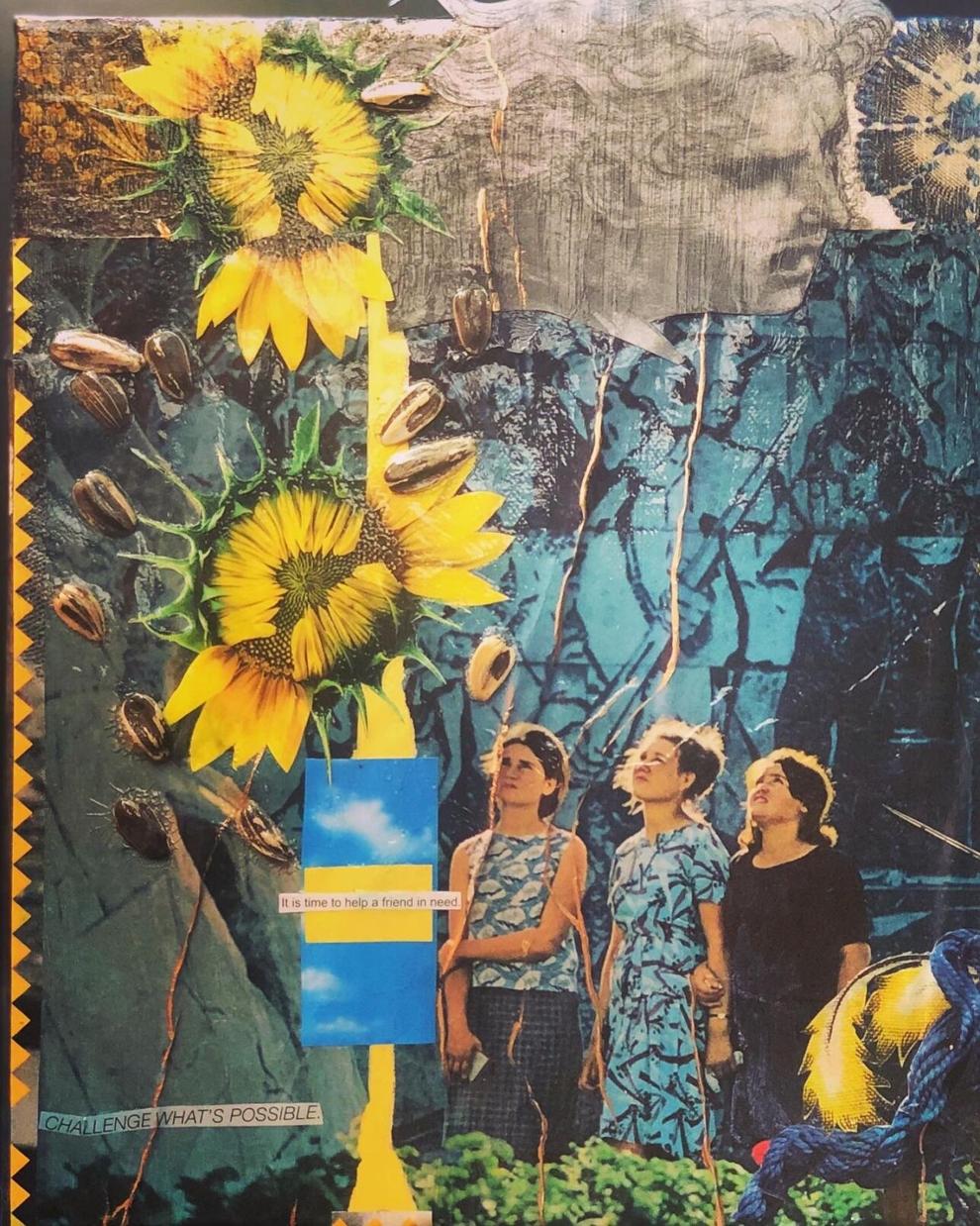 An artist's life • "I've been making collages since I was in middle school, in the 1970s and '80s," she says. "I just kept moving back to it throughout my life. I've done the same with my yoga practice, which goes back to my sophomore in high school."
Yoga and art still go hand in hand in Dykeman's life. "Yoga is another aspect to help people learn some skills to help them self-regulate and live a more fulfilled life," she says. She completed her yoga teacher training at the same time she finished her art therapy and counseling degree.
She now teaches yoga a few days a week at Island Life Yoga & Nutrition in Soulard, which happens to be located across from her home.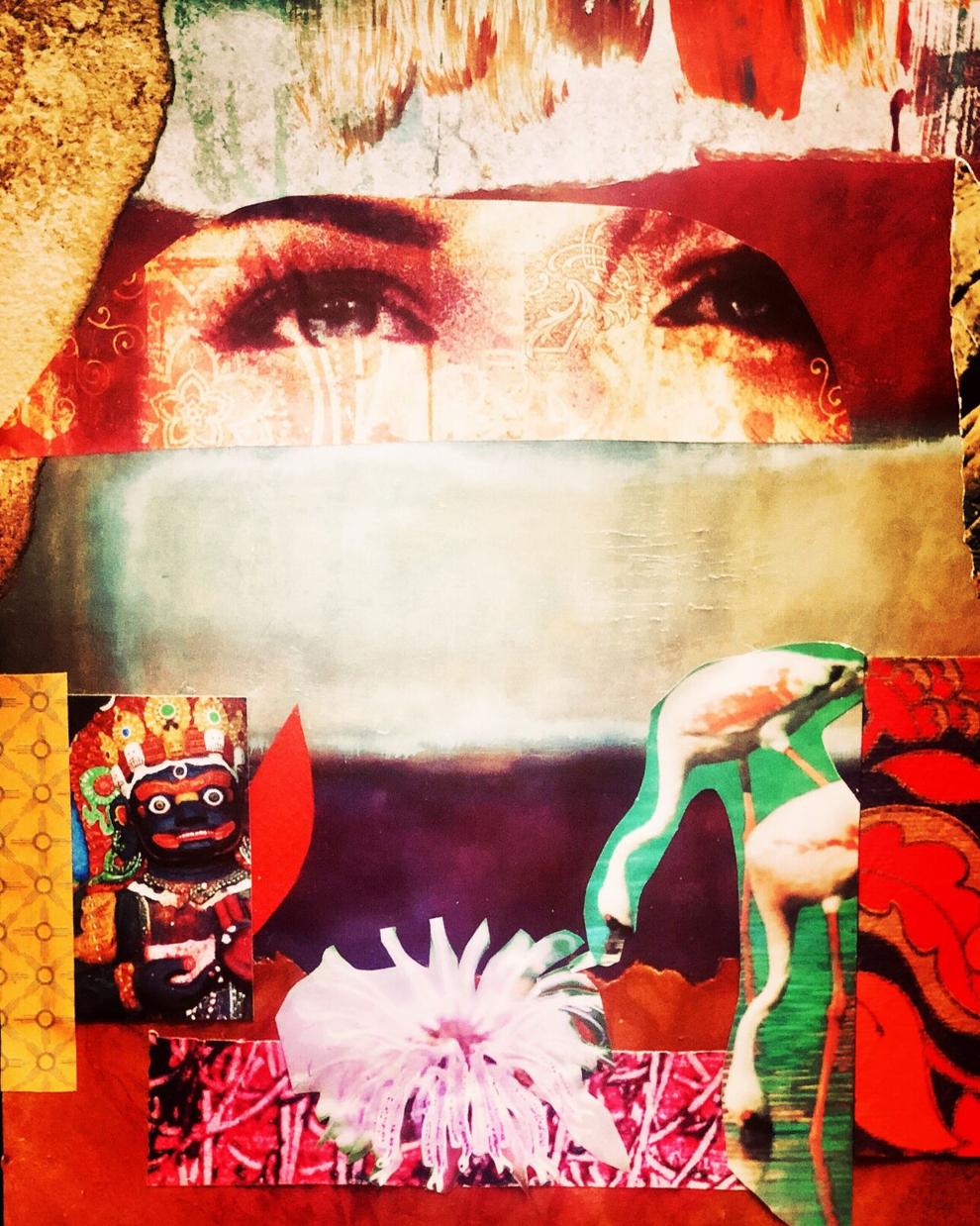 Weathering storms • Dykeman's twin training in mind, spirit and therapeutic artwork converged during the tough years of the pandemic and political unrest worldwide.
"When the pandemic hit, there was a lot of grief for myself and probably everybody else in the world. I went back to making art even more usual because it's an outlet for soothing, processing and moving through difficult things. It also really helps from a neurological standpoint. Through art, people can access the emotional parts of themselves and process of the worries in life."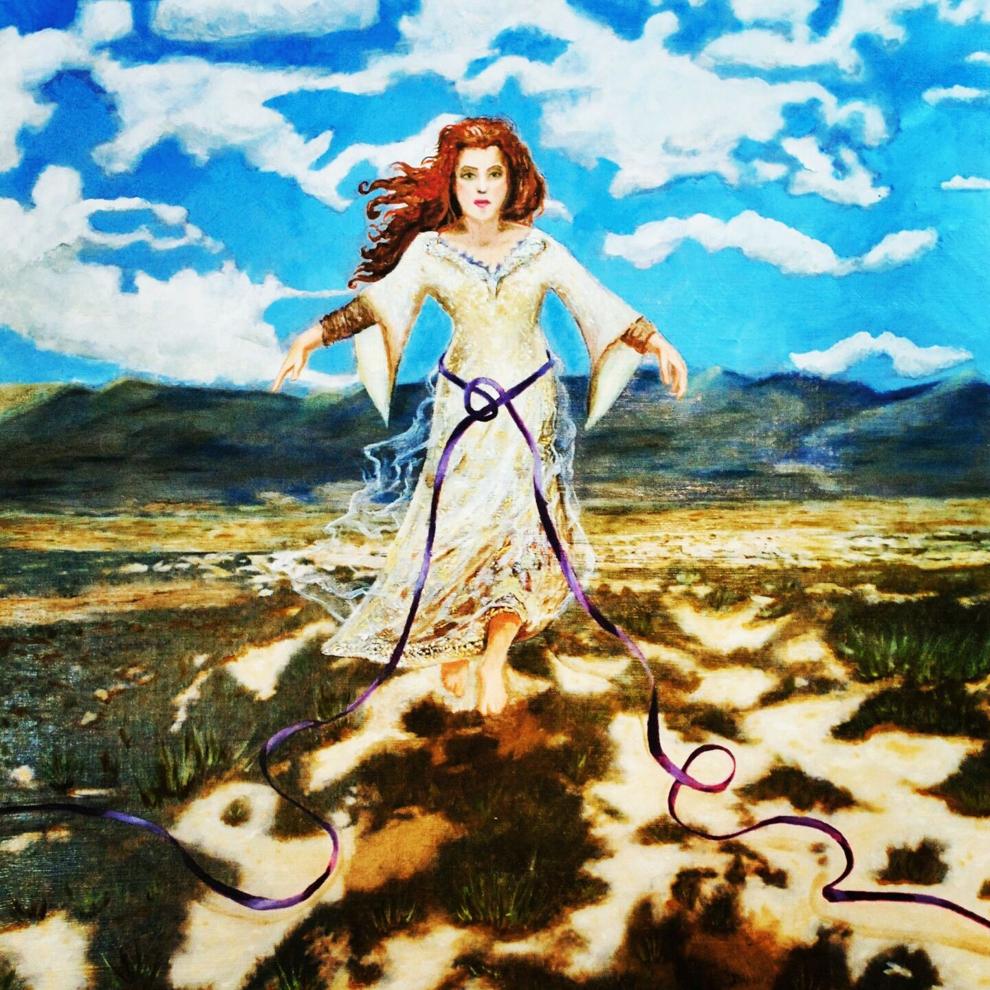 Introspection, random chance and intuition • Dykeman is open to inspiration and discovery in whatever ways that come to her. Ten years ago, a dream launched her into a series of four artworks about Ophelia. She's completed three of the pieces. She painted "Ophelia of the Air" first. "Now there's one of fire, another of water. At some point I'll make Ophelia of the earth," she says. "The paintings were definitely a self-exploration. I didn't come to the work with a plan."
A chance encounter led Dykeman to sell five small collages that would later appear on television on "Two and a Half Men" and "The Big Bang Theory." "My husband, Andy, and I were having a 50th wedding anniversary party for his parents. I didn't know this person who was invited, but she was an Emmy award-winning set designer. Andy talked to her, showed her our art, and she asked to buy my pieces," Dykeman says. She later enjoyed seeing her art on the sets, through a random and unplanned sale.
The third hand • Dykeman plans to continue to wear three hats — working artist, art therapist and licensed professional counselor.
Her personal artwork could even be viewed as teaching by example. "I describe my style as intuitive, a bit moody and emotional, tinged with dark edges but also filled with light, joy and color. It's organic with a bit of surrealism, existentialism and Eastern philosophies focused on themes of life, death, and regeneration," she says.
"We're often told art therapists are the third hand that helps people process feelings and emotions," she says. "I want to continue that process through art. I am also available for people who want to process in more verbal ways. It's great to capitalize on all of these skills."
Family • Dykeman, lives with her husban,d Andy, who is also an artist and a chiropractor. Their dog, sweet Sofi, a Pomerian/cocker spaniel mix, is a self-trained therapy dog who goes to work at Andy's office each day and gets to work comforting folks.
What she makes • Dykeman is an artist who paints, makes collages, assemblages and mixed-media works. She also creates unique sculptures, ceramics and artist books. She works as an art therapist and grief counselor at Evelyn's House, a BJC hospice.
Where to buy • Dykeman sells through her Facebook and Instagram pages as well as at art shows. Her website, Art of Life, is currently under construction and will also be a place people can by her work. Her art is on display at Jacoby Arts Center in Alton through May 26. She is also exhibiting work at Paper Cuts, a show at Ellipsis Gallery, 3340 Manchester Road from noon to 4 p.m. May 20. She is also currently exhibiting at Boxx Gallery in Tieton, Washington.
How much • Her original pieces are priced from $95 to $500. She also accepts commissions.