Teresa Rinne of the Floral Preservation Co. was 10 years old when a mishap in her great-grandmother's parlor led this entrepreneur to launch her company decades later.
A lifetime of memories unlocked by flowers • "We were visiting Mama — we called my great-grandmother Mama Williams — at her farm in Kentucky. I had no idea she kept flowers pressed in the family bible," Rinne says. When the ever-curious Rinne lifted the heavy book "Hundreds of flowers fell to the floor," she said.
"I didn't know what kind of trouble I was in, but when Mama W came in, she picked the flowers up, one by one." As she placed them back in the bible, the old woman identified the flowers and shared stories of the people who gave them to her, recalling events from a life well-lived.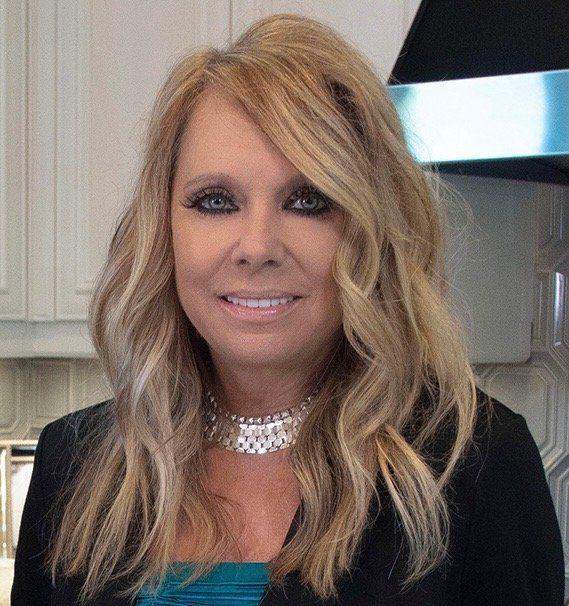 "I could see that each flower took her to a particular moment in time. It made a lasting impact on me."
Forget-me-not • Years later, when Mama Williams passed away, Rinne remembered the stories the long dead blooms brought forth. Both stories and blooms were lost when her great-grandmother died.
When Rinne's mother, Sara, died in 2003, her loss was compounded. "Every summer before she left her grandmother's, she would pick a flower from Mama Williams' garden of bright flowers," Rinne says.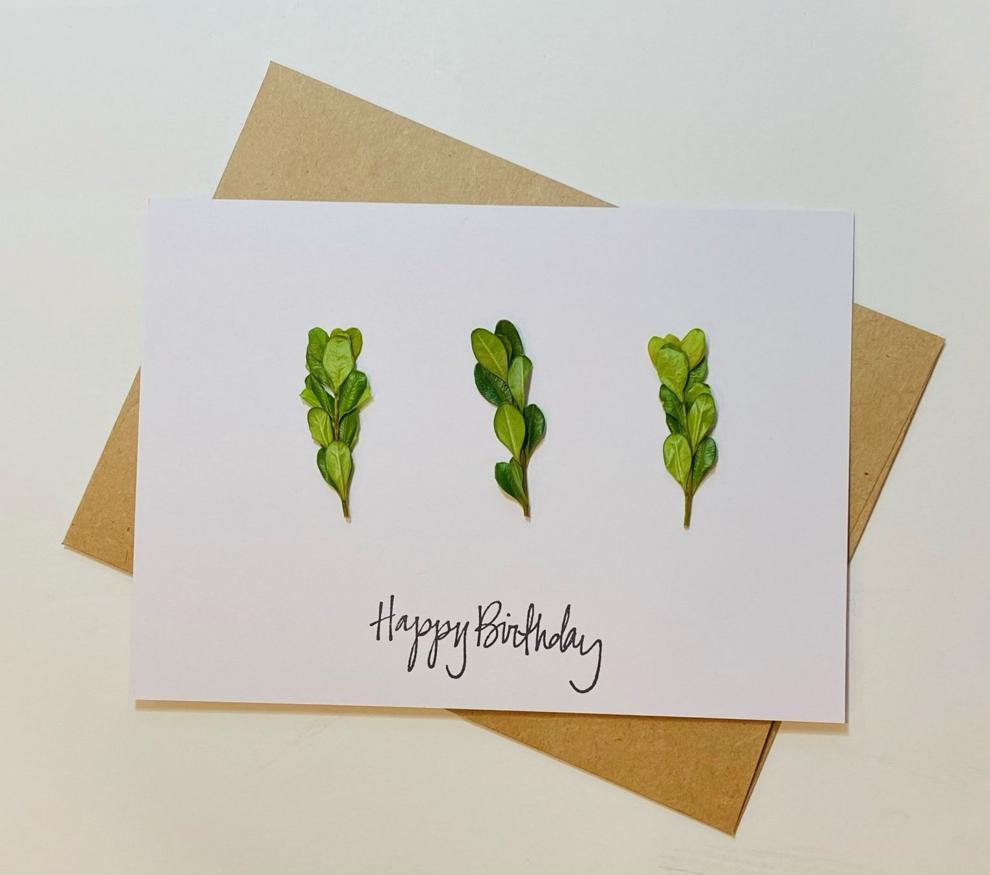 "The flowers meant so much Mama Williams couldn't throw them away. They were given with love, some by my mother. I thought there's got to be a way to preserve these keepsakes, maybe with a photo, and something about the day. Our family would have cherished that," she said.
Plant the seed • A graduate school assignment to develop a marketing plan for a new product was the first step toward Rinne's future business. "I made an album for preserved flowers to get them out of bibles so their stories would not be lost."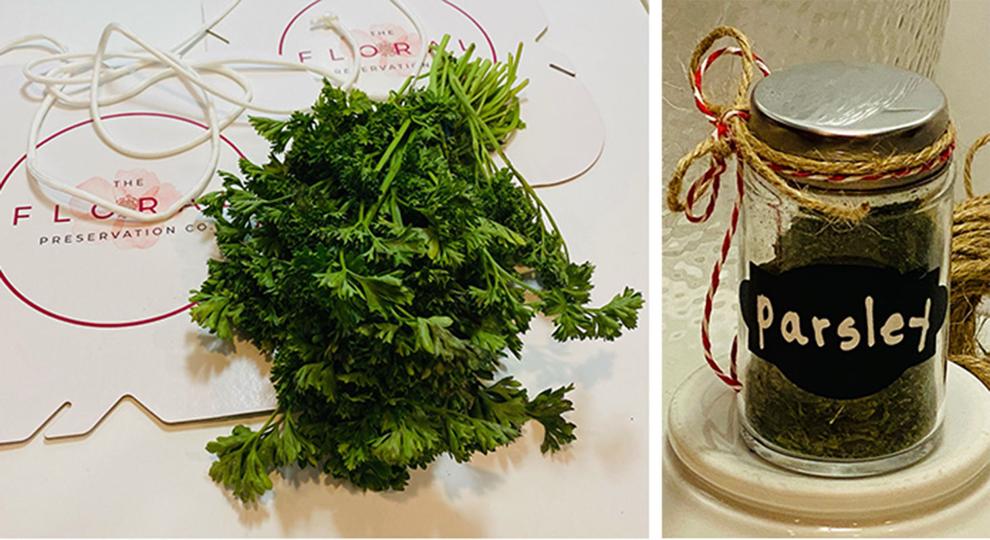 Rinne's prototype included a sealed pocket for flowers, a sleeve for a photograph and another for a card to note the date, occasion and memories associated with the flowers. She kept her album, her research, and her marketing plan, and shelved it for the future.
Make it so • In 2018, Rinne had the time and the resources to pursue her dream. She unearthed her plan and got to work. She realized people needed to preserve their flowers more quickly and with better results. She searched for better methods than allowing them to molder in a book.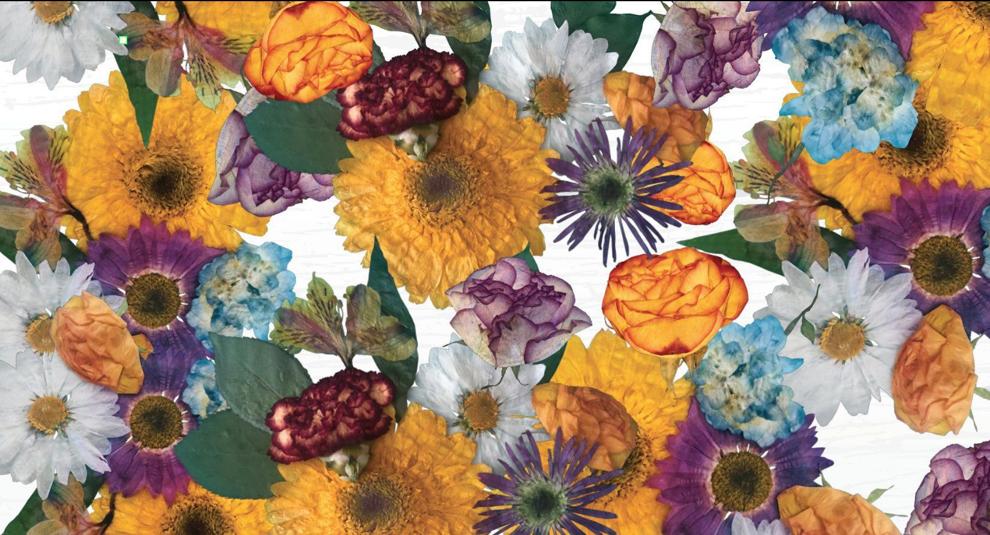 A chance viewing of a hydrangea petal preserved in seconds in a microwave led the way. Rinne used it as a springboard to the preservation methods she uses today. She then created the floral preservation kits and tools. It wasn't easy or quick, however.
"For every roadblock I hit, I made a note for how I fixed it," she says. She also made videos to document the processes.
Bright and beautiful • The flowers and greenery Rinne preserves with her kits, tools and methods bear no resemblance to the faded flora pressed into books. The flowers pulse with color, fall leaves gleam, herbs and greenery appears vibrant and supple. The Floral Preservation Co. was ready to launch at last.
Shaken, then stirred — to action • Then, Rinne's carefully laid business plan collided with a worldwide pandemic. Her scheduled product debut at the World Floral Expo in Manhattan on March 25, 2020, was canceled. Instead, the Corps of Engineers began to transform the Javits Convention Center into a field hospital for COVID patients that day.
The woman who had invested her all in the business modified her plans. She partnered with wedding and event influencers to promote the brand. She created a series of teaching videos from her own experiences on how to best use her tools to preserve each type of flower. She keeps up an active social media presence on Facebook and Instagram. Rinne also instituted a "help hotline" and answers calls from kit owners.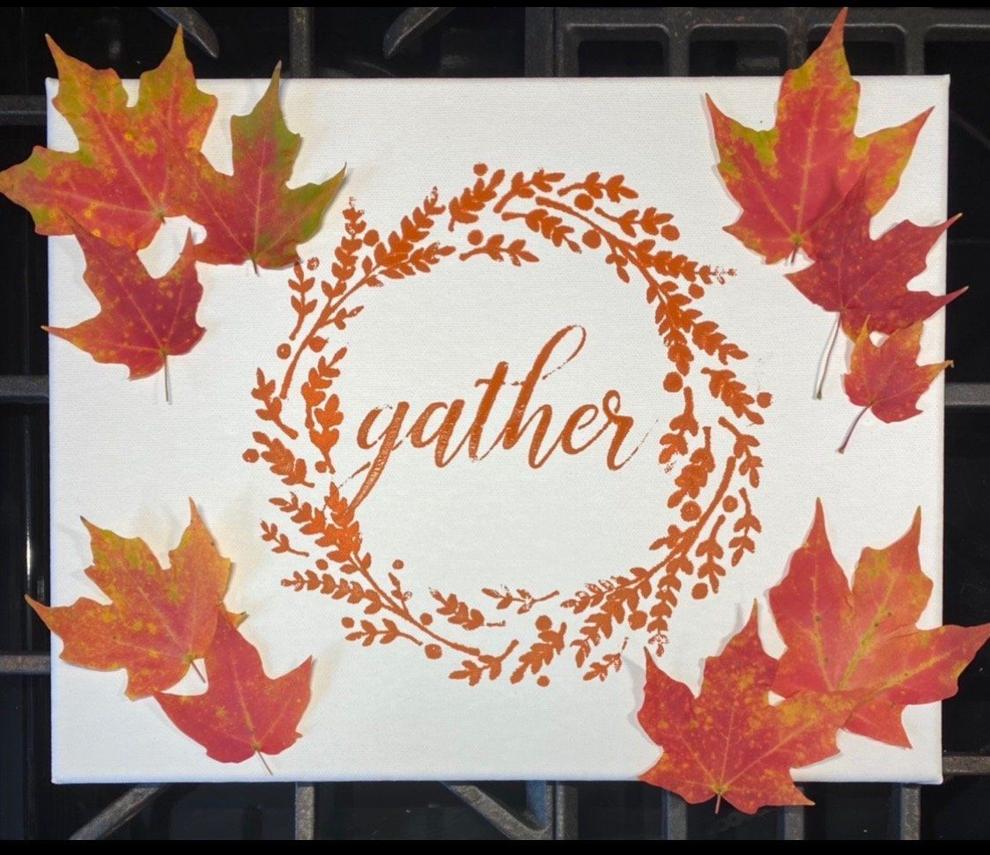 Preserving memories one blossom at a time • Today, her kits are used as teaching tools for science and art projects with children and teens. Crafty adults preserve flowers, greenery and herbs for future projects. Customers slip their well-preserved flowers into Rinne's albums with photos and notes. Her videos and social media posts show customers how to create greeting cards, art works and decorative plaques. Rinne also offers a service to revive old, dull dried flowers with techniques she's perfected in her learning.
Newlyweds preserve bride's bouquets and flowers for the future and for post-pandemic celebrations with friends. Perhaps most touching, people have preserved flowers from funerals conducted with few present, the blooms sent to family and friends in remembrance of life's moments, big and small. A salve for the soul.
---
The Floral Preservation Co.
Maker and artist • Teresa Rinne
Family • One son, Dane, and daughter-in-law, Tiffany Rinne. One daughter, Brooke Kuhn, and son-in-law, Brandon Kuhn, and five Kuhn grandchildren: Jaxon, 13, Colin, 11, Logan, 10, Sarah, 5, and Riley, 7 months. Her father, Richard Hofstetter, encouraged her to start the Floral Preservation Co., which was inspired by her mother, Sara, and her great-grandmother Mama Williams, both deceased.
What she makes • Rinne makes and sells kits, accessories and albums designed to preserve fresh flowers and the memories they engender. Her inventive preservation kit and accessories retain the shapes and colors of blooms and greenery in seconds and minutes, far better than the antiquated press methods.
Where to buy • The Floral Preservation Co. kits, albums and accessories are available at floralpreservationco.com, on Amazon and on Etsy.
How much • Kits are $37.99. The dried flower diffuser is $16.99. She offers three albums at $24.99 — one for weddings, one for funerals and one for special days in everyday lives.