Akeem Shannon didn't let anything get in his way once he decided to market his inventive cellphone accessory, Flipstik. The thin device, available in a variety of colors and designs, attaches to the back of a cellphone. It works as a kickstand of sorts and can also be used to stick the phone to most flat surfaces for hands-free use.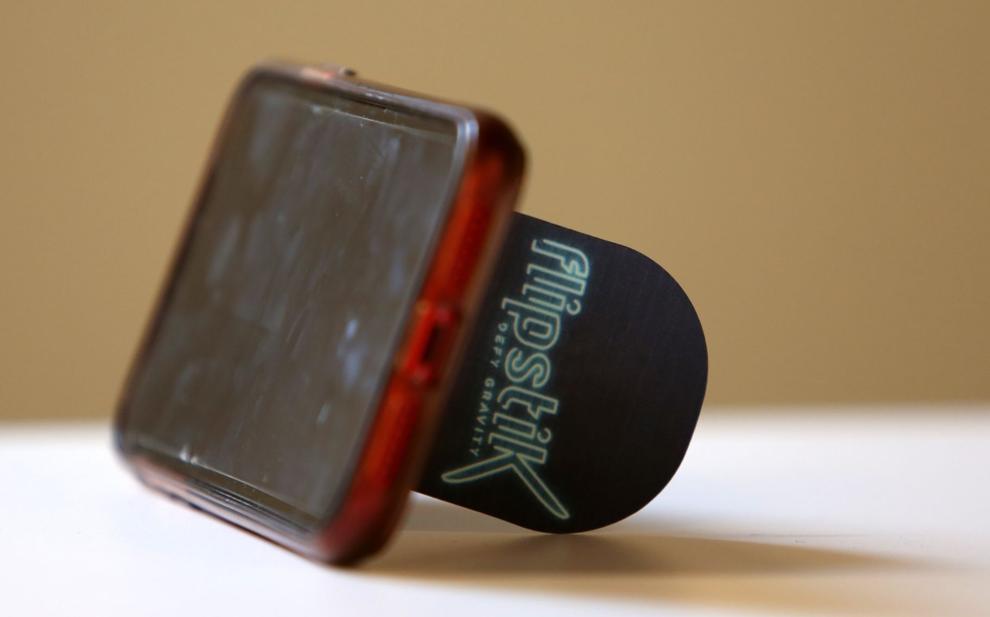 "I invented the design of the Flipstik after a conversation with my uncle, who is an electrical engineer at NASA," he says. "The research on the adhesive was done in the 1970s at NASA. It's a bio-based adhesive that mimics what we see in the natural world, in this case, geckos. They have billions of little hairs on the bottom of the feet called setae. What we have with Flipstik is synthetic setae that adhere to surfaces.
"At the time in the '70s, the technology was expensive, and it didn't work that well. What Flipstik did was novel and simple. We put our flap on to cover the adhesive so it's exposed and not in the open. The cover makes it reusable. You can wash it over a thousand times to keep it strong and stable."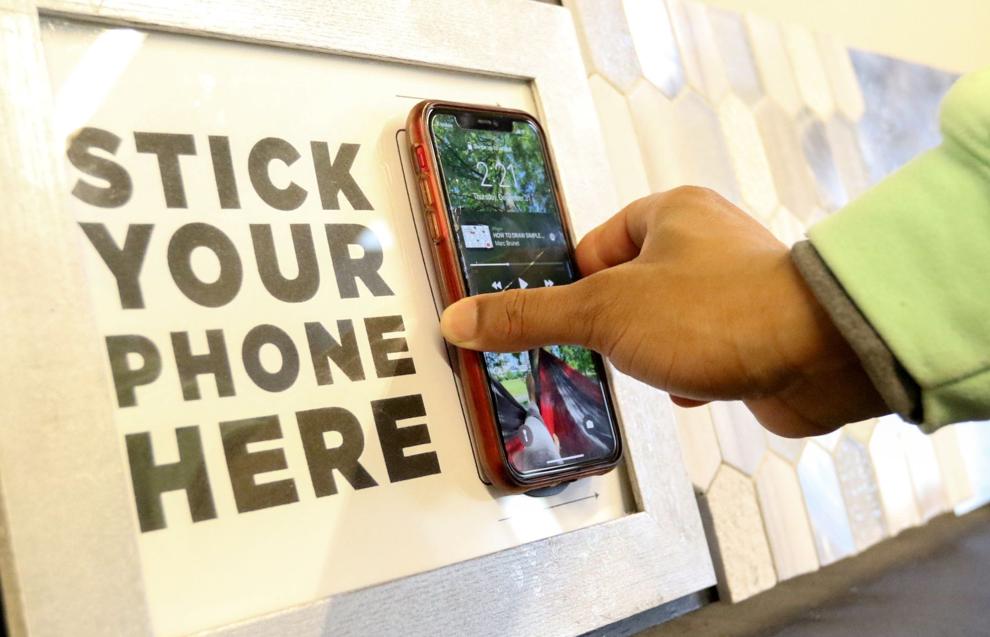 Teach by example • Shannon admits he got his entrepreneurial spirit from his parents. "My dad has been running his own business for over 30 years, and my mom founded a nonprofit, Life's Big Picture. They've always shown me what is possible," Shannon says. "When you're growing up and your dad is your basketball coach and when your parents were able to get to all your school plays and events, that's everything. I've always valued that freedom."
Life lessons • After Shannon graduated from De Smet Jesuit High School, he entered Howard University to study chemical engineering on a full scholarship. "After two and a half semesters I lost my scholarship. I was going through a depression. I wasn't getting my work done. I ended up coming home," he says.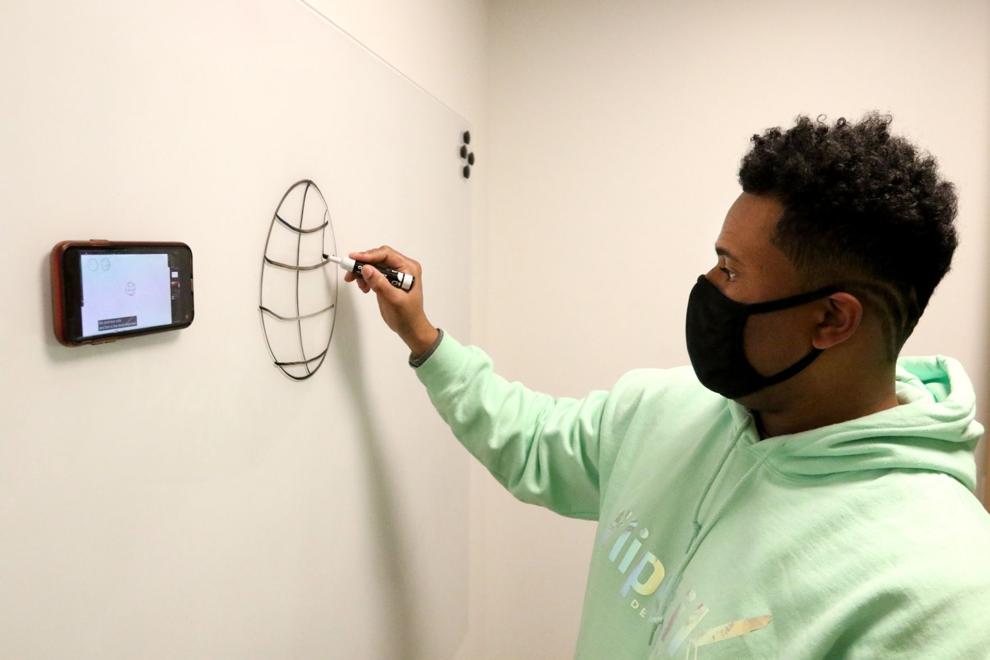 Push through hard times • "I didn't want to be the deadbeat living with his parents," he says. Shannon came up with a plan to earn at least as much money as a recent graduate by the time his high school friends left college.
At the time, recent graduates were earning around $35,000. "I said 'OK, I've got to hit that target.'" He went to work in the telecommunications industry, starting in retail sales at Sprint and worked his way up to managing retail stores. Then a former boss brought him on as an account manager at Verizon Corporate, where Shannon excelled.
In 2015 he received the Verizon Rock Star award, which is awarded to one employee with the best sales strategy.
"By the time my friends graduated college, I was making close to six figures," he says. Losing my scholarship was a hard pill to swallow, but it taught me that it's completely possible to bounce back."
Flip the script • Although he enjoyed financial success, Shannon chafed at the constraints the corporate world put on his time. "When I got into the corporate world and realized, 'Wait a minute. I don't set my own schedule. I have to plan around work for everything.' That was new to me because it wasn't how I'd grown up," he says.
"I was like 'Man, I don't know how long I can do this.' I learned a lot working for other corporations, but I always had that itch to do my own thing, set my own destiny."
Enter Flipstik • In 2017, he made a plan to put his Flipstik invention into action. Shannon ran a successful Kickstarter campaign to fund the business. "We got good traction with $11,000 in presales. We sold Flipstiks at events, but how do we have an event every day? We went into the Galleria Mall for the 2018 holiday season. It was expensive, and a gamble." A gamble his entrepreneurial parents encouraged. "My mother went with me when I signed the contract for support," he says. His gamble paid off.
"We were the most successful kiosk in the entire region." Sales were terrific, but Shannon knew the retail model wasn't sustainable. He needed to grow the business in a different way. He also needed more capital.
Can't nobody hold me down • Shannon tried out for the ABC reality show "Shark Tank" in 2019 to get his brand in front of investors. He didn't make it to the show. "I had put all my eggs in that basket. I didn't know what to do next."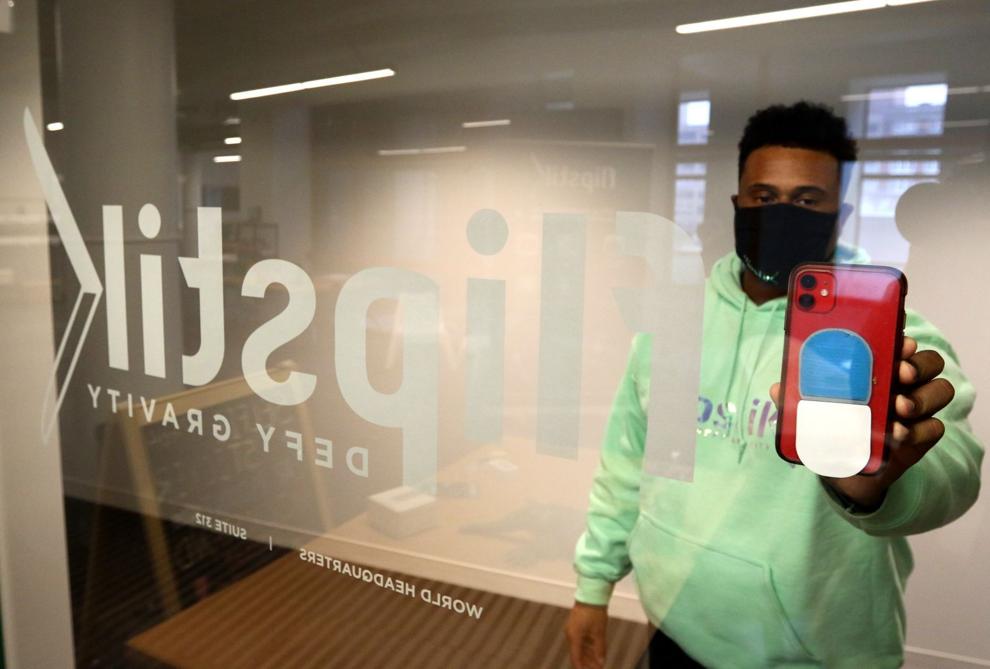 "I came across a music conference, with P Diddy — Puff Daddy — in Atlanta. They had a pitch competition for small businesses, but when I got there it had already closed. There was a rap competition so I said, 'Well, I'm guess I'm gonna write a Flipstik rap,'" Shannon says.
"The judges said 'That's amazing, but you're not a real rap artist' so I went onstage in the comedy show and rapped to everyone at the conference. One of the judges was the casting director for 'Shark Tank,' who invited me to go on the show."
Hometown love • Shannon hadn't been sitting around waiting to go on television with the Sharks, however. He had applied for and received an Arch Grant of $50,000 in October 2020.
"One of the big things for me is to stay in St. Louis. The Arch Grant was a big part about making sure that happens," he says. "The grant helped us get our space, and it was instrumental in getting us to gear up for everything that we needed."
Swim with the Sharks • In November 2020 Shannon rapped about Flipstik on "Shark Tank" and received two offers from the Sharks.
"Due to contractual stuff, I can't really talk too much detail about what's going to happen with Shark Tank. They come with their investment and their expertise because when we succeed, they make their money back."
End the year on another high note • Although 2020 has been a tough year, Shannon was one of six businesses to land a $50,000 grant from the University of Missouri-St. Louis Accelerator Diversity, Equity and Inclusion program in December. In addition to the cash, each winner will be paired with an UMSL student as a paid intern and with an experienced business person as a mentor. It includes a series of business development classes as well.
Give back, give hope • "When I was a kid, I would sometimes go with my dad when he taught his Junior Achievement classes," Shannon says. "And a lot of his kids were also in Big Brothers and Big Sisters.
"Kids aren't like adults who may have put their dreams on hold; kids still have those dreams. I volunteer with Big brothers, Big Sisters. My little brother has been with me since I launched Flipstik. He was a pretty poor writer. He struggled in his English classes, but we worked after school the last three years, and now he's written a book. He just finished his manuscript, and he's ready to send it off to publishers. He realized he had something to say, and it's possible that people will listen. So, yeah. Hold on to your dreams."
---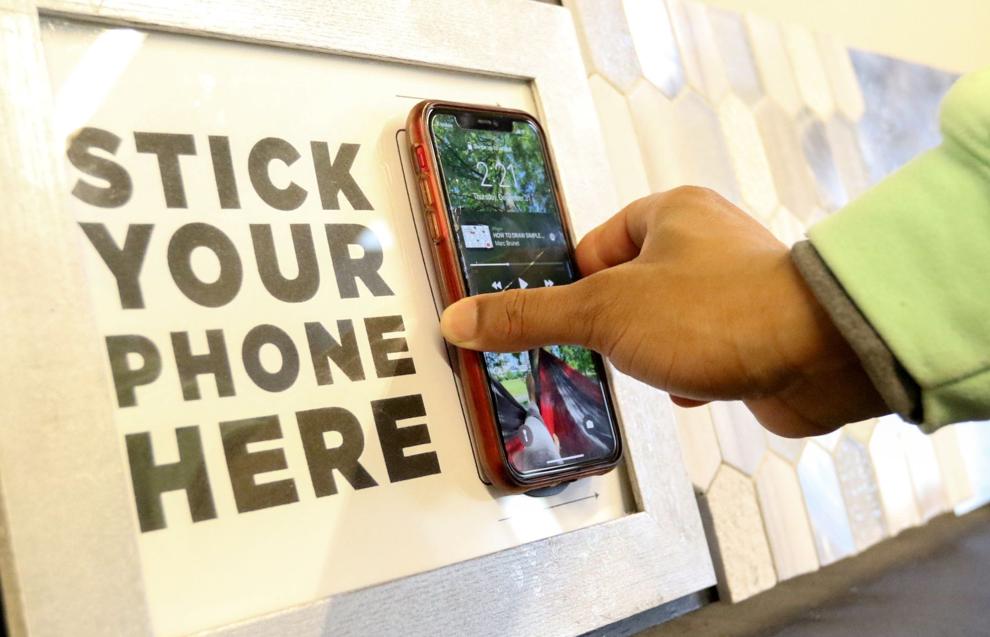 Family • Shannon is the son of entrepreneurs Lamont and Katrina Shannon. His favorite canine companion, Ellie, small but mighty, rocks her French name.
Home • Downtown St. Louis
What he makes • Flipstik is a cellphone accessory that adheres to the back of a phone to allow users to stick it to most flat surfaces or use it as a kickstand. Flipstik is available in a variety of colors and styles.
Where to buy • Flipstik is available at getflipstik.com or at its headquarters at 911 Washington Avenue, Suite 312, Monday through Friday from 10 a.m. to 3 p.m. Orders may be picked up or shipped for a nominal charge.
How much • $15 for one Flipstik; they are also available in bundles of 3, 6, or 10 from $40 to $100.