When Marquis Terrell was 25 years old, his father asked him to draw a portrait of Terrell's grandmother. Terrell had not practiced regularly since before college. He had taken some basic classes, but drawing had been a childhood passion, especially sketching portraits. As he depicted his grandmother, he remembered how much he loved creating and the process behind it.
"I just kept drawing and kept getting better," Terrell says. "I picked up painting, and when I realized that I can paint, that's when I told myself I would never stop. I would never push my skill or talent to the side again."
In the years since, Terrell has created numerous portraits, both through drawing and painting. He has even begun mixing abstract art with portrait style, experimenting with color and anatomy.
As a child, Terrell would sometimes draw subjects but felt too insecure to show them to anyone. While he still experiences the same frustrations, he has learned to work through his shortcomings and grow into an artist he feels proud to be.
Perfecting the imperfect • Terrell recently participated in his first art exhibition, a solo show at UrbArts in St. Louis. He deliberately decided to wait to present until later in his career.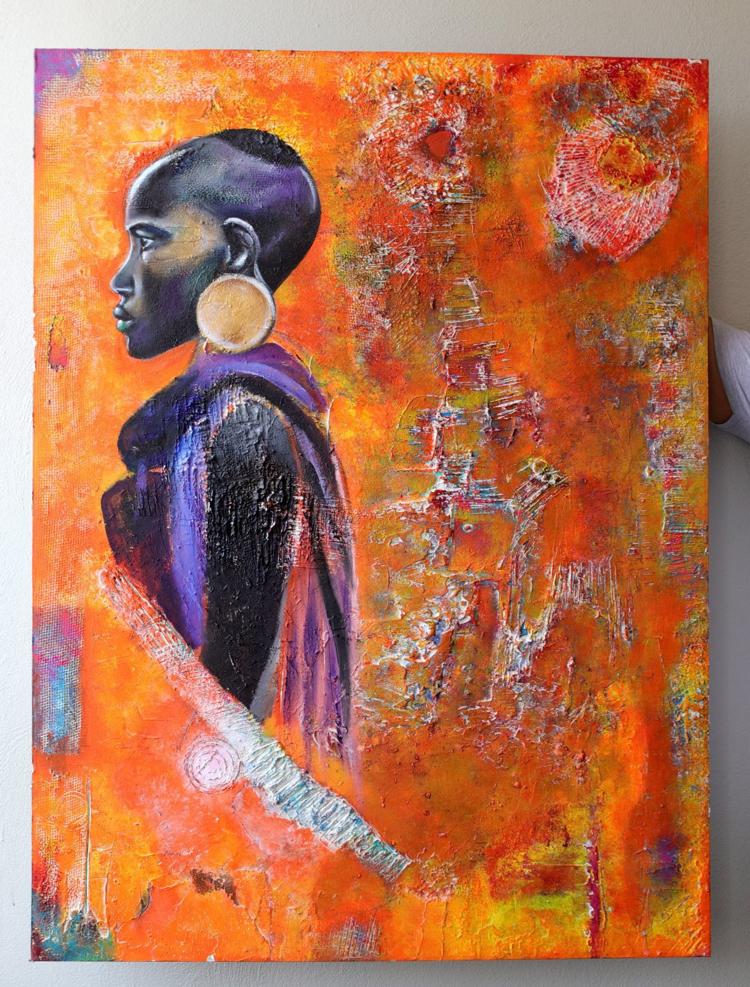 "(The show) represented me almost like breaking the chains of being the 'introverted artist', the artist that stayed in a room or stayed in the basement and created," Terrell says. "Having my show is me finally progressing to the level where I feel I can comfortably call myself an 'artist.' A lot of times I was just being hard on myself. I knew I was good, but I was just always trying to chase being better."
Admittedly a perfectionist, Terrell has learned how to view artistic blemishes as pieces of himself, not aspects to hide or allow to fester shame. His motivation drives him to be better with every painting.
The success — both internal and external — of Terrell's show inspired him to work beyond commissioned pieces toward becoming a gallery artist. He believes creating on a regular basis and taking the time to pursue his ideas will help him improve his art and his perspective of it.
"Something might be slightly off, but that doesn't mean (the painting is) not good," Terrell says. "(Flaws) might make it more unique than the next person who probably would try to do something similar."
Leaving something behind • In the pursuit of perfecting the technique of portrait work and understanding the proportions of the human figure, Terrell lost his sense of artistic style.
"I had to kind of teach myself how to be free," Terrell says.
Terrell took art classes as a child, as well as a few basic courses while in college, but he never pursued disciplined, professional training. He feared majoring in art would result in fewer job opportunities and instead majored in business administration.
He now regrets the decision but recognizes some unforeseen advantages of being self-taught.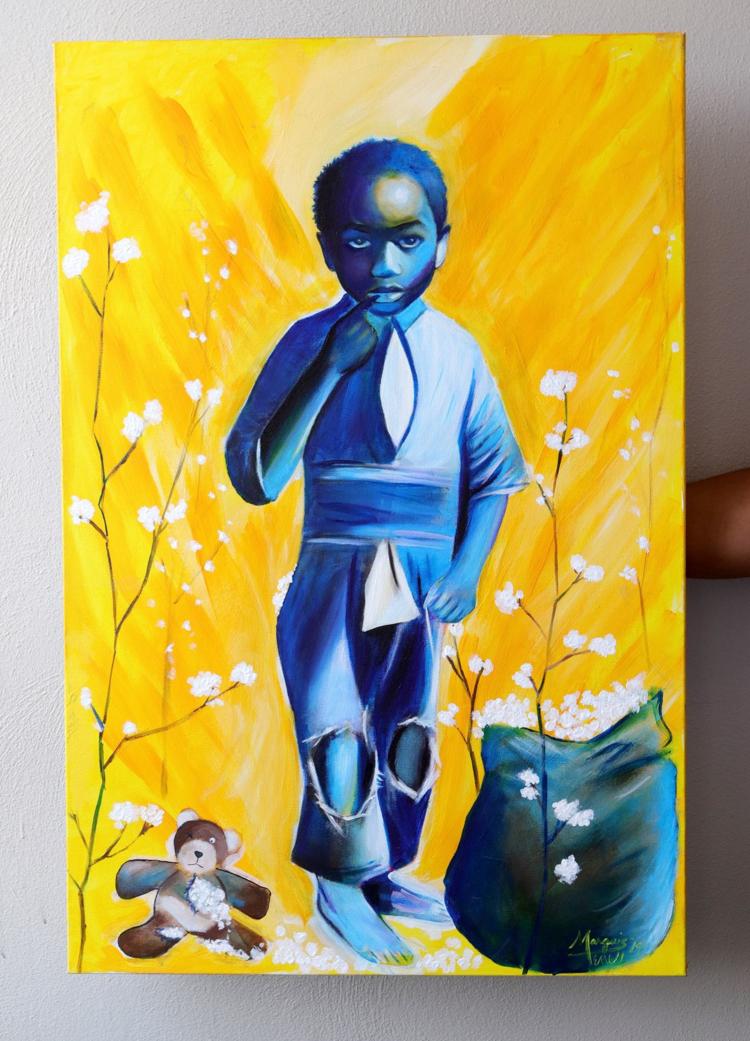 Terrell values the emotion behind the work more so than the technique. He takes advantage of his own ideas and follows his inspirations, whether they come from history, color or even how shadows play across someone's face.
Significance matters to Terrell, and he wants to incorporate more meaning into his paintings. His newest mission is to leave little "nuggets" through his work. In his pieces, he wants to create small details people may not notice at first but that add more meaning to the art.
"Sometimes the story is the emotion of the picture," Terrell says.
The next generation • To help ensure growth among others, Terrell co-founded Battle of the Arts. The organization aims to foster creativity within children and offers group activities for kids age 5 to 18.
Children can come together at different locations throughout the city and draw with the supervision of artists to help them. Throughout the year, children 10 to 18 can engage in a "battle," an art competition.
"I stopped creating for those seven years, and I just feel it's an obligation for me to be able to help out the next generation, inspire them to keep creating," Terrell says.
What he makes • Terrell primarily draws and paints portraits, but recently, he has begun expanding his art to include mosaic detailing.
Where to buy • Terrell sells his art online at marquisterrell.com. He also does commissioned work.
How much • Prices range depending on size and complexity. Normally, he sells his art from $200 to $800, but prices may be higher on commissioned works.