The joyful gardens of Greta Coalier's imagination bloom in joyful abandon in her art; flowers rich in colorations, tamed and heightened with textures created by her sure hand. She composes with blossoms blowsy and buds tightly furled. Some flowers hover like pinpoints while leaves, stems, roots ground them. Her flowers lift their heads to the sky. They bow and bend with grace. They commune with birds, with cats, even with spacecraft. Some gardens speak of night, dark and mysterious. Others speak more plainly, with added texts that encourage, exhort and inspire, as does the artist herself.
She began selling her work less than six years ago, but she's garnered a loyal following for her art. She's eschewed gallery representation, opting to sell her original paintings, prints, home décor and textiles through the internet and in small shows in nonpandemic times.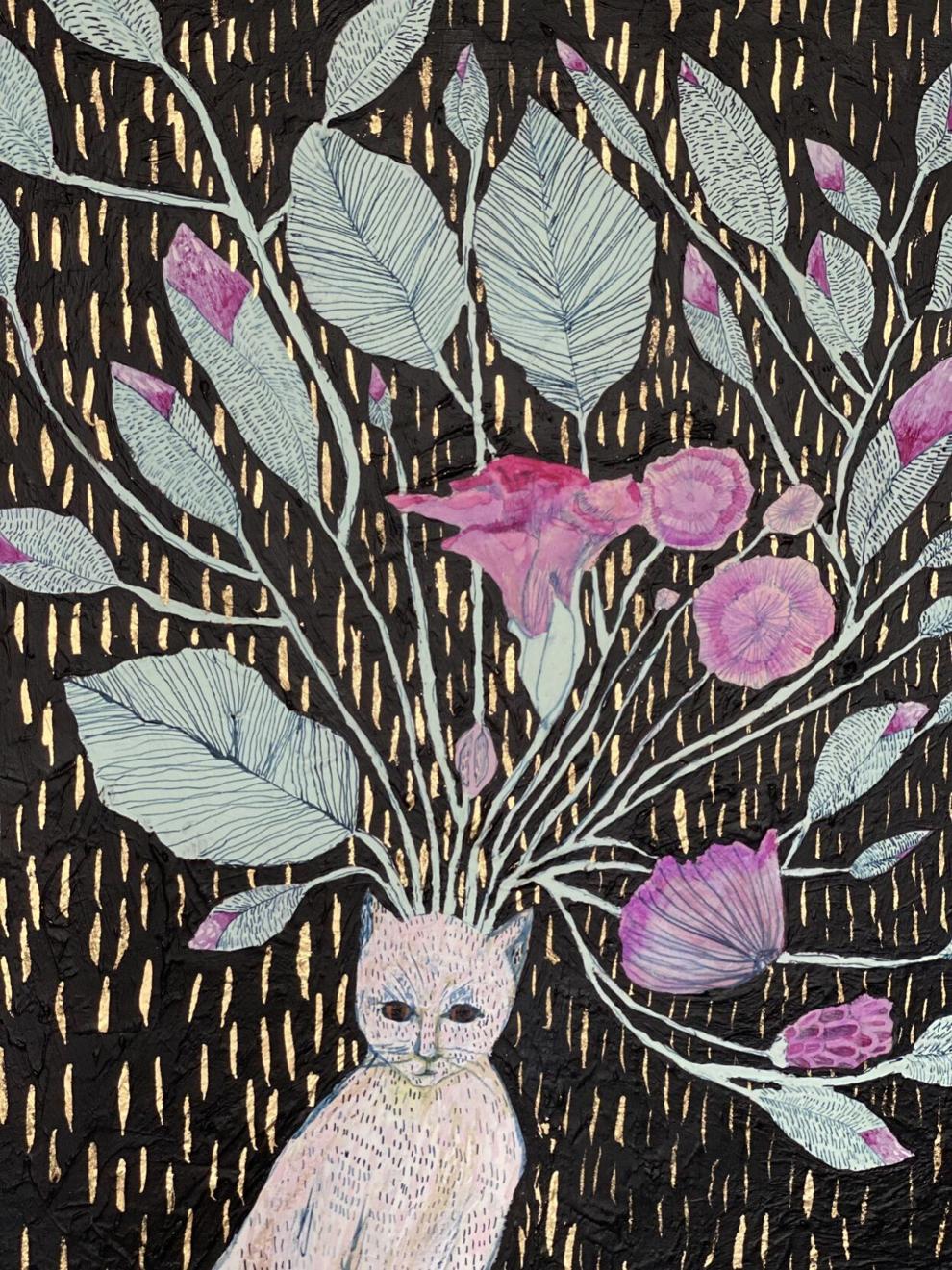 For this prolific artist, the way forward goes where her heart, her art and her courage take her.
Portrait of the artist • Coalier's parents, Jack and Gail Schmidt, encouraged their children to be creative and to think for themselves, teaching by example. 
"My mom sewed, decorated our house, helped friends with their houses," Coalier says. "She has an incredible eye. My younger brother, sister and me had so much freedom to be creative at home."
Both parents encouraged her to think for herself. "When my dad was in high school in 1963, he hitchhiked to Washington and heard the 'I Have a Dream' speech. My dad is my hero in that way. My parents weren't political or religious. We had freedom to find what we wanted ourselves."
Today, Coalier sometimes uses her art to deliver messages of hope, reconciliation, peace and justice.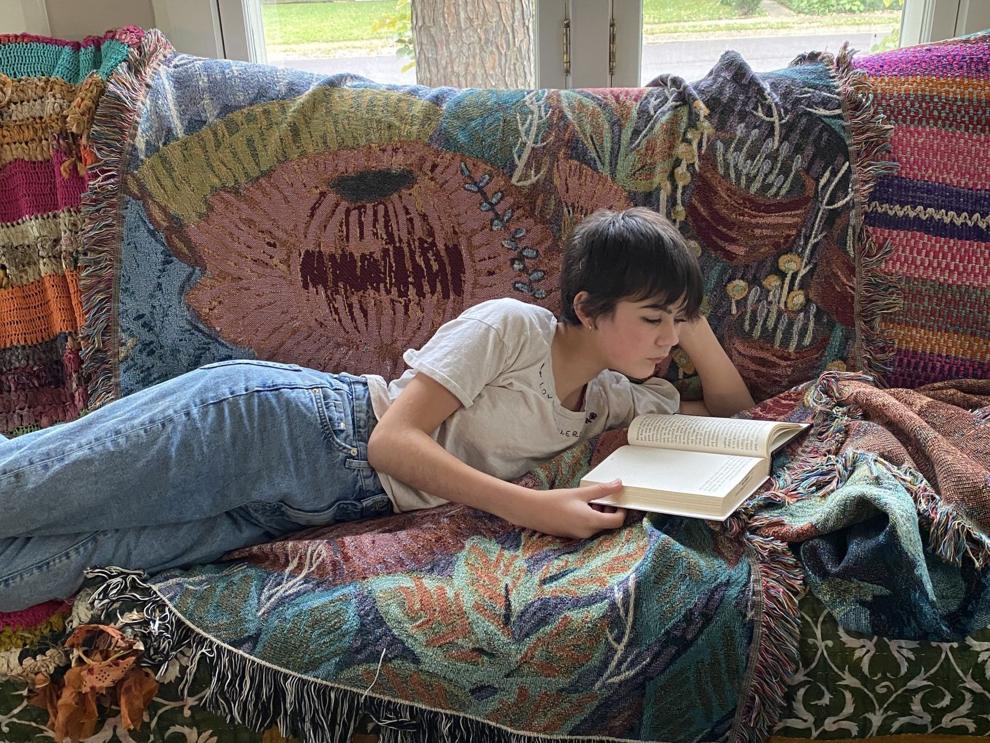 Bright lights, big city • At 15, Coalier made a trip to Chicago where she toured the Chicago Art Institute. "I knew I wanted to be an artist, I wanted to go there — and my parents encouraged me," she says.
She studied art at St. Louis Community College at Meramec for two years before transferring to the Art Institute. "I worried I'd be behind the other students, but if anything I was ahead," she says. "The move to Chicago, where I saw people of all races and cultures working things out together, was an experience that opened up the world to me," she says.
Stitch in time • "I majored in textiles. I took painting classes, but I was a little intimidated. Men's work was more valued in art in general, whereas the textile department welcomed and encouraged me," she says.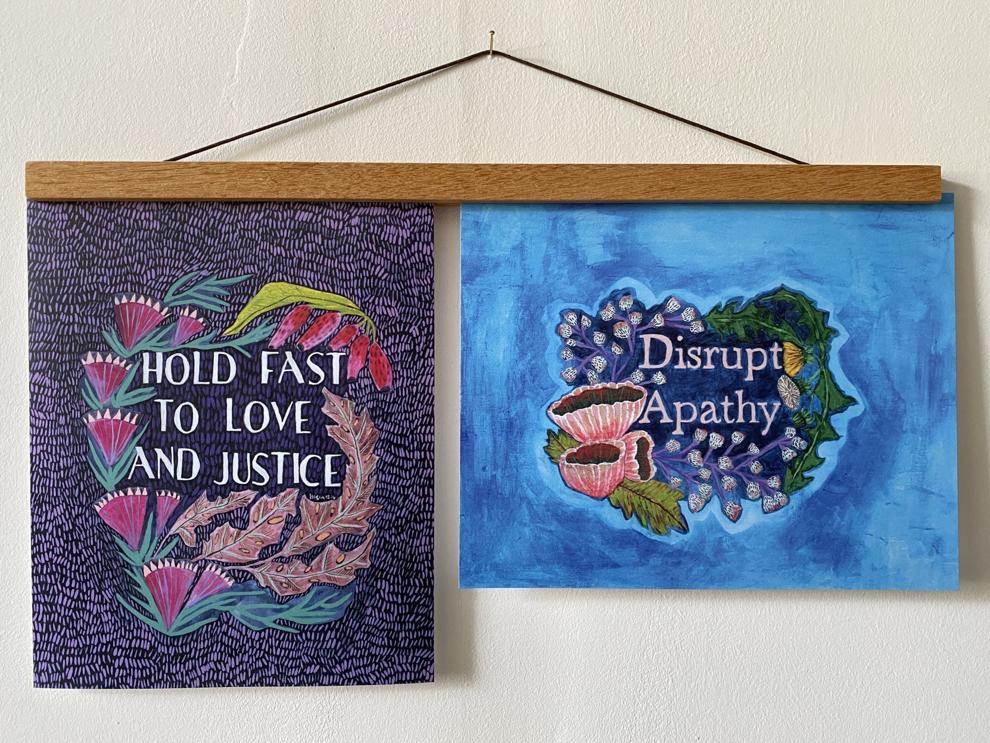 Today, Coalier's textile work influences her paintings in complex layering of colors, in stitch motifs, in the patterns and textures she creates.
Bringing up babies • Coalier's art career stalled when she had three daughters in rapid succession, followed by a son, but she never stopped creating as she knit, crocheted and stitched colorful pieces. Six years ago, she started painting.
"Creating textiles is slow. Painting's immediate, plus the market is broader for paintings and prints. When my youngest was old enough not to eat paint, I set up my studio in our living room," she says. Today, Coalier maintains a studio in south city.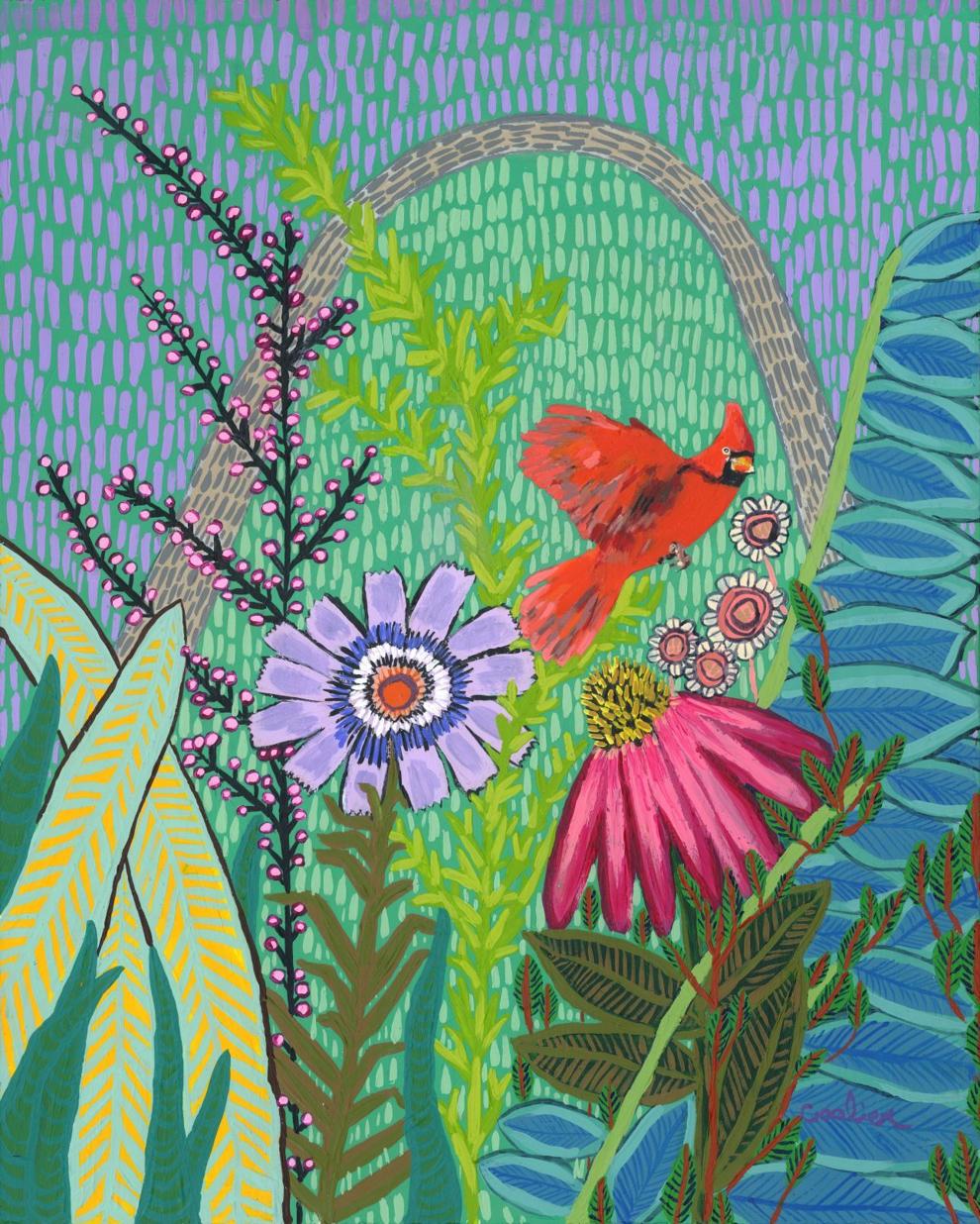 "There were times I had zero dollars. I repainted canvases from thrift stores. Once I painted a Pop Tart box because I didn't have anything else. My friend has it and loves that piece."
The art mob's out tonight • Painting is the easy part for Coalier but not formal exhibitions. "I'm not good at dressing up, or talking about my work, in that world," she says. "Through my website I sell to people who might not have access to galleries — it's been good for me.
"I struggle with anxiety — I call it melancholy. Putting your art out there is like baring your soul. It's terrifying," she says. "I've learned to let go of that fear now."
Advice to a young artist • "Be brave. Let go of that fear of failing. You will fail. There will always be someone better, so find your Nemo, keep swimming, and create."