Jay Phillips set up his first woodworking shop 30 years ago in a small corner of the basement in the home he still shares with Sherry, his wife of 49 years. But it hasn't been a one-man shop for the last 20 years. "When I got interested in making pens Sherry said, 'Why don't you show me how to do that? It looks like fun.'"
Today, they share a his-and-hers workshop, turning out pens elegant, practical and quirky in woods and fine materials to sell at select shops and art fairs. Their collaborations include thin and strong wooden bookmarks emblazoned with literary or meaningful quotes.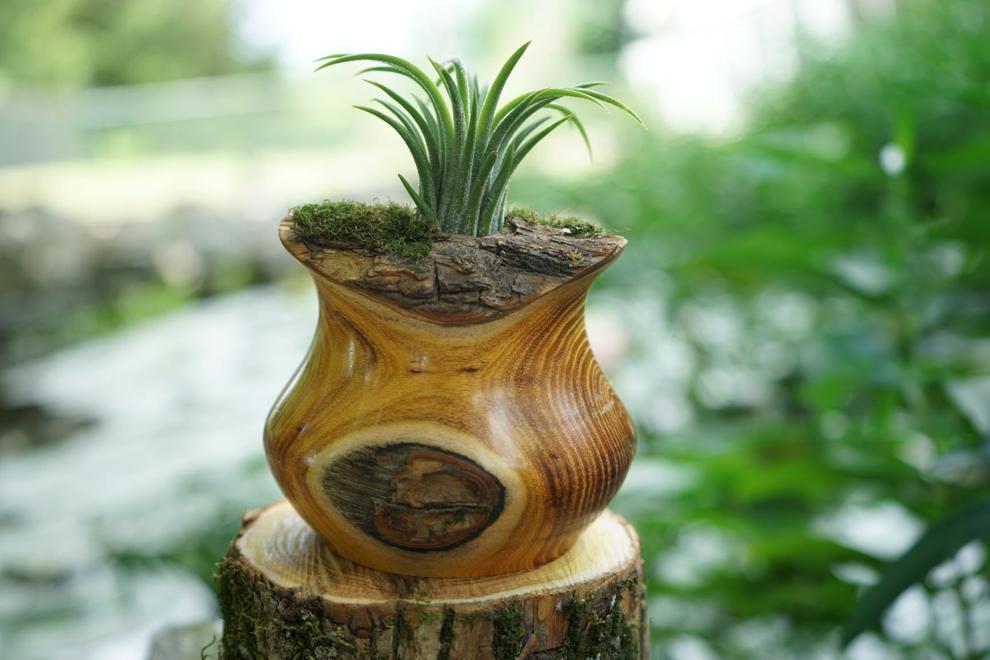 Sherry's turned wooden bird mouth bowls and scroll saw vases house air plants and dried flowers. Their products include jaunty bottle stoppers expertly turned and fitted with a food-safe stopper to top wine bottles or preserve a favorite vinegar. This creative couple grew an engaging hobby into a part-time business they both enjoy.
The shop that ate the basement • "Our workshop just got bigger and bigger — it fills the whole basement," Sherry says. "There's room for a washer and dryer, but that's about it."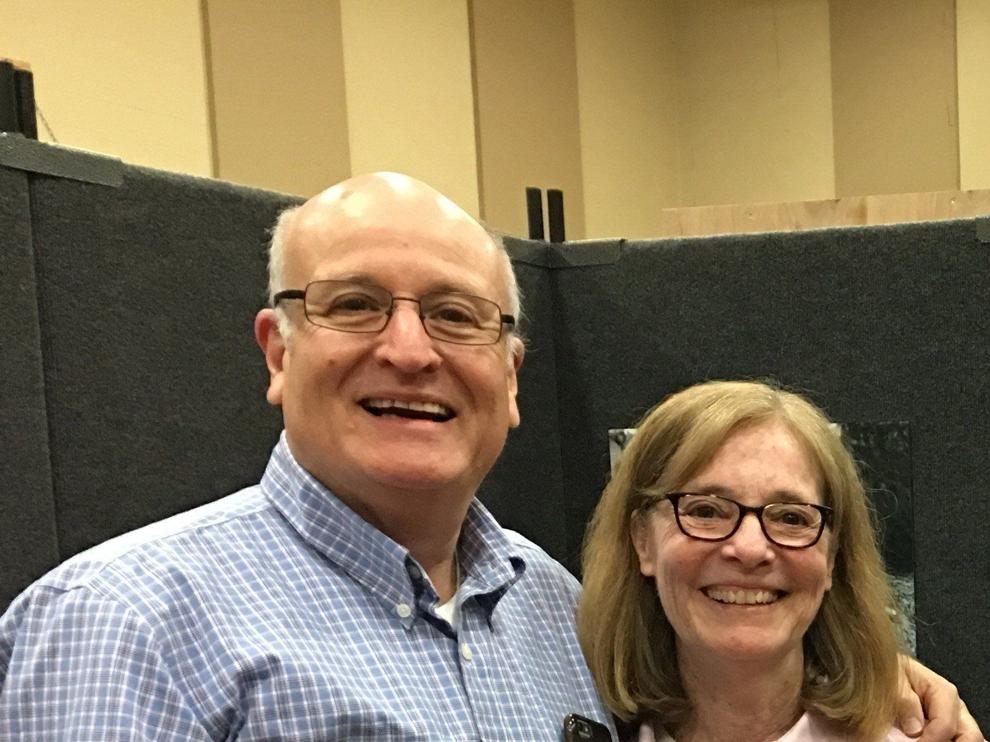 Wood and more • "We have a lot of equipment and wood down there," Jay says. Their wood stash takes up a fair amount of space. "People in St. Louis like local woods — Osage orange, walnut and oak. We go farther out with other woods like African blackwood and mahogany."
"We use some Canadian woods," Sherry says, "and interesting woods like cocobolo from South America, olive wood from Israel, and curly koa from Hawaii. It has curls in it so you never know how a piece will come out."
The Phillipses don't limit themselves only to wood, however. They also use bright acrylics and Corian, a material often used in countertops, for some pens. Jay also welds horseshoes into coat hangers, wine bottle holders, bookends and more.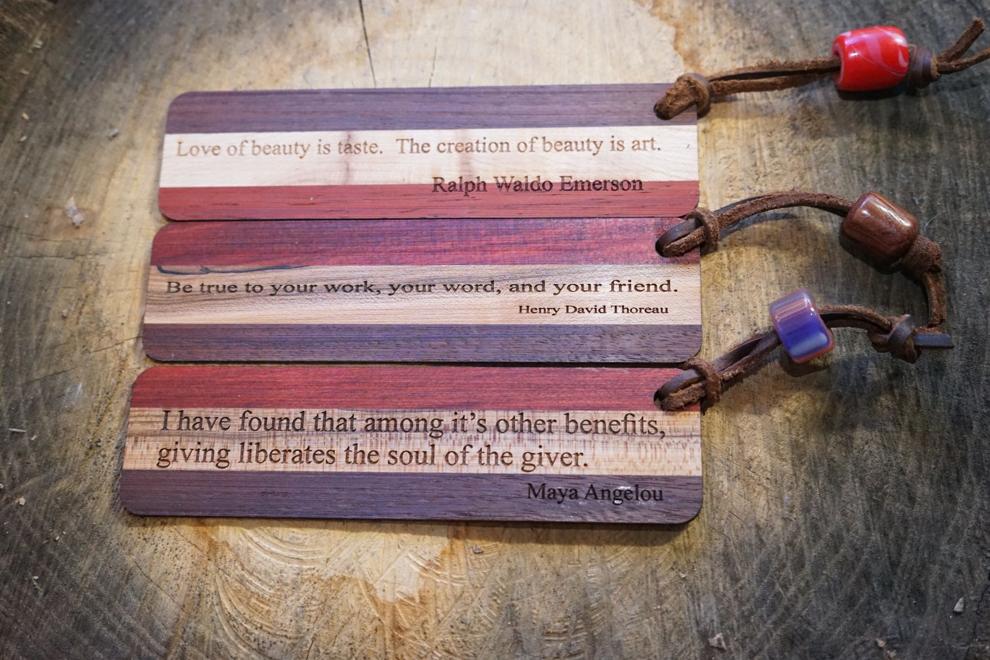 Writing and reading • "The pens and our bookmarks are our biggest sellers," Jay says. "Our best-selling pen at art shows is a small pen with a stylus on the end that slips into a pocket or a purse. In towns with universities we'll sell more fountain pens.
"Our Steampunk pen — that's the most fascinating. People pick them up and play with them. We've found people come back to us year after year to buy pens."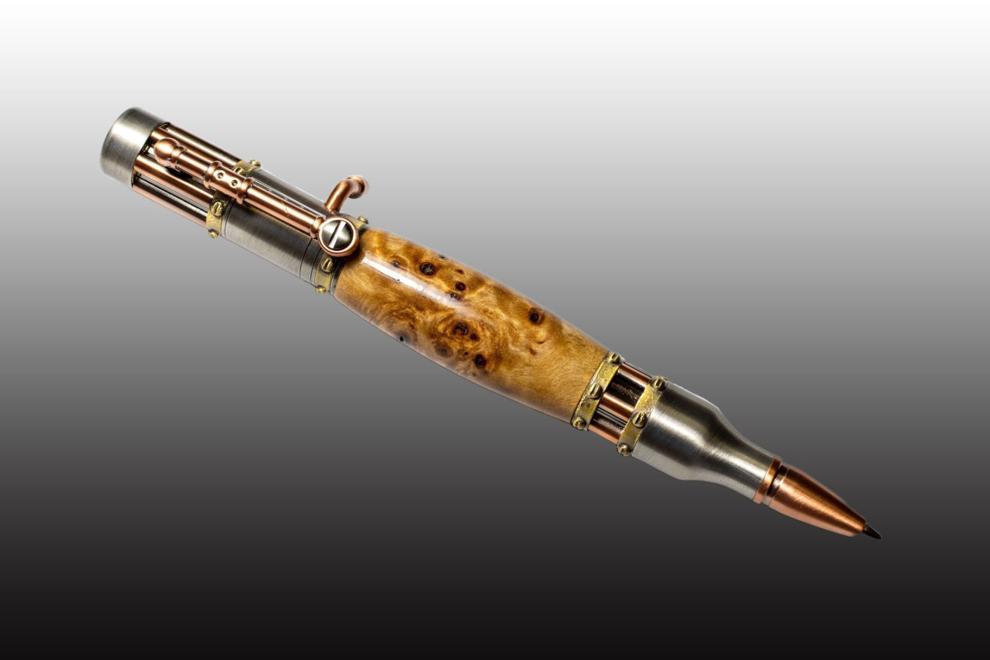 Sherry instigated the literary quotes that Jay laser prints on their bookmarks. "I started out as a literature major before I switched to social work in college," she says. The bookmarks, thin slices of three segmented woods, are finished with a leather cord and with a bead Sherry hand turns from woods or acrylics.
Most of the quotes are literary, others specific to a person or place. "When we work fairs near Hannibal, we sell a lot of Mark Twain quotes, and in Illinois, quotes form Abraham Lincoln are popular," Sherry says.
Old school sales • Both Jay and Sherry are eager to reconnect with customers and friends at future art shows and fairs. Because many of their pieces are one-of-a-kind, both Jay and Sherry believe art shows and fairs remain their best selling tool. Show cancellations have hurt their bottom line this past year.
"At shows, everyone has the opportunity to touch and handles our pieces," Sherry says. "We miss seeing our artist friends and our customers. We miss greeting people."
The Phillipses use their time today to create, build up stock, and prepare for selling seasons to come. Sherry is practicing a European woodcarving technique she learned through online lessons with a master carver. "The pieces aren't freestanding," she says. "They're more like pictures. I'll be doing carving in our booth in the future. It's another way to engage with the customer."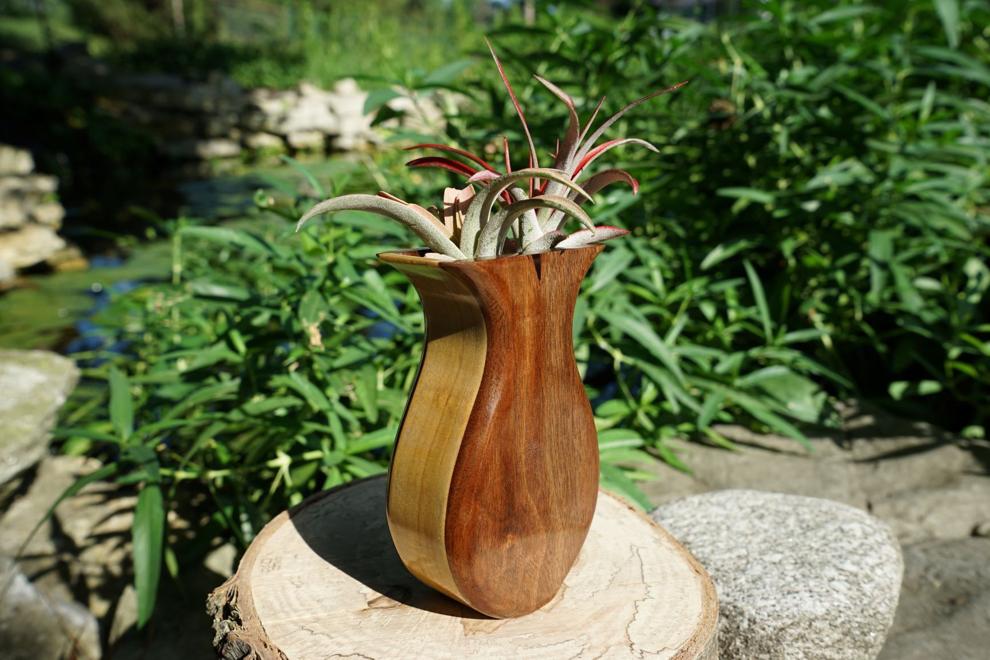 Artists • Jay and Sherry Phillips
Family • Jay and Sherry have been married for 49 years. They have three sons, three daughters-in-law, one daughter, one grandson, five granddaughters, and one goldendoodle.
Where to buy • Shop for their work at Artisans in the Loop in University City and at the Nook in Ladue. Visit jsturnings.com to see more examples of their custom pieces. They also sell at juried art and craft shows, most of which have canceled because of the pandemic. Check their website for announcements of future shows.