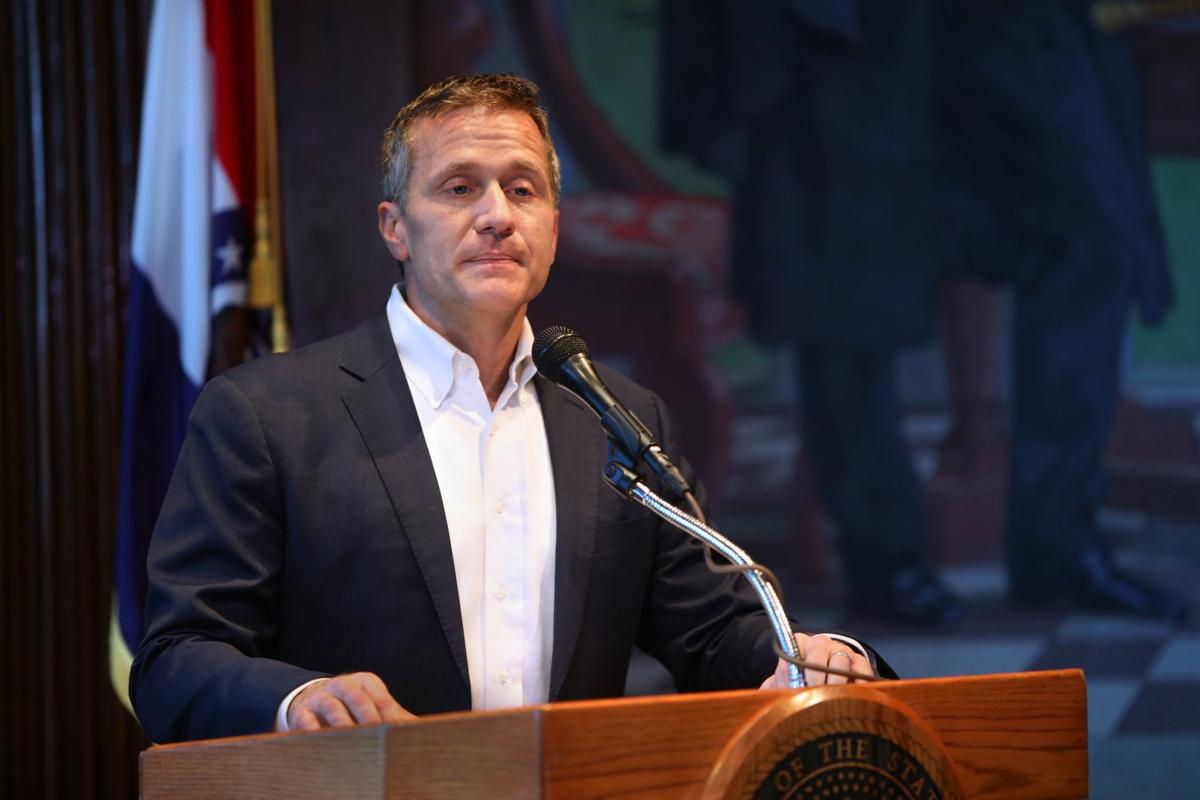 It should have been enough that a woman who said Eric Greitens bound, threatened, hit and sexually coerced her was found credible by lawmakers investigating him.
It should have been enough that lawmakers — mostly from his own party — believed a woman who said he told her to perform oral sex on him while she sobbed.
It should have been enough that she said in her sworn testimony he hit and slapped her, and her testimony was believable.
A man with a shred of decency would have resigned then. Instead, he refused bipartisan calls to resign, and his legal team interrogated his accuser about orgasms, her nipple piercing and oral sex technique.
This was a vile, embarrassing spectacle for every Missouri resident. Imagine how painful it must have been for the woman involved.
Greitens announced his resignation after a judge said he must hand over documents that would have shed light on his dark money contributions. In this moment of reckoning for men who abuse their power to mistreat women, the horrifying testimony of a woman who suffered coercion, violence and assault was not enough.
So, from any woman who has been belittled, threatened, sexually coerced, humiliated or abused by a powerful man: Good riddance, governor.
It remains to be seen if resignation is the only consequence you will face.
More