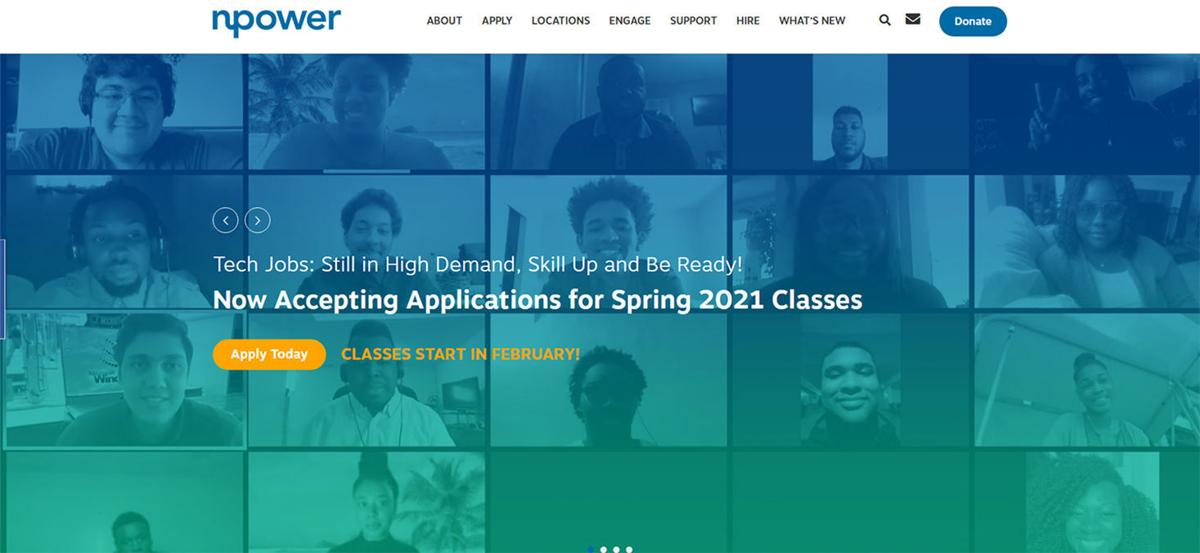 LaMonte Rusan was 19 years old and working minimum wage jobs when he made a series of life-changing decisions.
He and his girlfriend, Kia, decided they would take over raising his brother's two babies. His brother, DeMarco, and his partner died in a car crash in 2018. Their kids, who were 4 months old and almost 2, lived with their maternal grandparents for six months after their parents died. They moved in as foster children with Rusan, Kia and his mom.
Rusan was too young to formally adopt, so his mother filed the petition in 2019. When she gained custody in January last year, she handed the reins over to Rusan and Kia, who had married six months earlier.
"I couldn't say I was exactly ready for kids, but I felt I was mature enough to take on the responsibility," he said. His older brother used to joke with him, "If you are thinking about having kids, you can have some of mine."
Kia also wanted to step up. "I can't let kids just be out there," she said.
Rusan had graduated McCluer High School in 2017 and started to work right away in hopes of saving enough money to one day attend college or vocational school. He had always had an aptitude for computers and enjoyed working with his hands. Now, with two more mouths to feed, he searched for a better-paying job on Indeed.com. He sent in hundreds of applications but never got a response.
One day, he saw a post for a 16-week technical training program with a guaranteed seven-week internship. It claimed the training was free. He figured there was probably a catch, but he applied anyway.
Much to his surprise, he received a response and interview. There wasn't any catch.
St. Louis is one of just eight cities with the NPower job training program for underserved young adults. They accept applications year-round from high school graduates between the ages of 18 and 25 and also from veterans. They look for people whose income is near the poverty level. The instruction pivoted to virtual because of the pandemic, and they plan to continue with that model.
Rusan, now 21, realized that this opportunity could change his family's life. He had to figure out how to carve out four hours out of each day for the training. Kia found a job as a teacher's assistant to help with household expenses, and his mother took over child care duties during the day. Rusan switched to a part-time retail job and picked up food delivery shifts at night.
The program provided more than training on IT fundamentals, it also offered mentorship and professional development skills, such as preparing a resume. When Rusan would have trouble with the course material, he would search YouTube or Google for answers or ask the instructors.
Even before he graduates next month, he's landed a job as a help desk technician with Midwest Networking in Maryland Heights.
Wendell Covington, executive director of NPower St. Louis, sees success stories like Rusan's in every class. There are 338 graduates in the St. Louis region since the program began here in 2017. Nearly 80% of the students who begin the training complete it and earn the certification.
"We feel we are a game changer," Covington said, in disrupting cycles of poverty and creating pathways to economic prosperity for those lacking access to in-demand skills.
The Rusans' kids are now 3 and 4 years old. They say they are working hard to give them better opportunities than what they had.
"Even though we were so young, we had to grow up so fast," Rusan said. "I want to allow them to be kids."