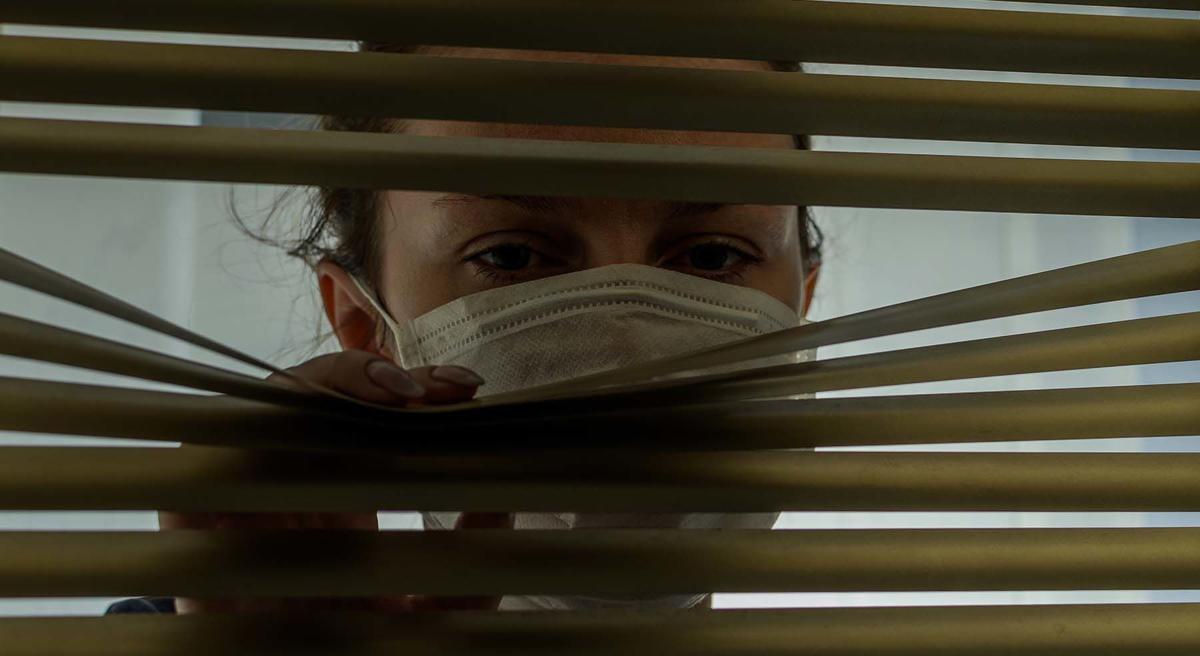 As the pandemic drags on, many teenagers are suffering from mental health challenges. Alex Richards, a therapist at Provident Behavioral Health in St. Louis, says the organization has seen increasing numbers of families seeking services for adolescents.
The reasons why so many teens are having a tough time are obvious. They have been isolated from friends and teachers, stressed from learning remotely, disappointed in missing activities and coping with the general uncertainty in things that should feel stable. The lack of structure and routine hits particularly hard for those who already struggle with ADHD, depression or anxiety. Increased time at home also means increased access to lethal weapons, a significant risk for suicide.
"One of the biggest things I've seen is the challenges brought on by remote learning," Richards said. It requires more self-discipline while students have less structure and social support. Teens are reporting feelings of hopelessness and uncertainty, while many are receiving lower grades and have less motivation.
Meanwhile, parents are struggling with how to best support their children through the pandemic and the mental health challenges in its wake. Teenagers are notorious for trying to hide their struggles because of fear, shame or concern about burdening others.
Richards said it's helpful for parents to take a long view, paying attention to how a teen's behavior has changed over the past weeks, months or year.
Signs that a child may require additional help include:
• Mood swings that weren't there before, including conflict with friends and family.
• Stepping back from personal relationships. It may be cause for concern if your teen begins to show little interest in texting or video chatting with friends.
• Loss of interest in things they previously enjoyed such as music, games or exercise.
• A hard time falling or staying asleep, or an increase in sleeping during the day. This could also include not getting out of bed.
• Changes in weight or eating patterns.
• Changes in appearance, such as a lack of basic personal hygiene.
• An increase in reckless behaviors.
Richards said parents should initiate a conversation with their child if they've noticed changes.
• Listen to your teen. Adults often want to give advice and do most of the talking. Practice using open-ended questions like "Tell me about the game you're playing." The Missouri State Social Services Department has downloadable conversation cards on their website call "Connect with Me" cards that offer suggestions for getting things started.
• Work together to create routine. Setting a daily schedule with goals for getting out of bed at a certain time, planning mealtimes and doing something physical — even just time for cleaning out the basement or doing chores — are all helpful steps.
"It doesn't have to be elaborate to be effective," Richards said. Something as simple as a daily walk or a family meal together will make a difference.
• Reach out when you need help. There are "warm lines," which are there when you just need someone to talk to. This can be for teens or parents.
---
To contact a parent link warm line, you can call 800-552-8522 or submit a question online at parentlink.missouri.edu. The National Alliance on Mental Health (NAMI) Missouri warm line is 800-374-2138. The St. Louis Empowerment Center also offers a Friendship Line: 866-525-1442. 
For those in immediate crisis, consider hotline options such as Provident's Crisis Lifeline at 314-647-4357. They offer free counseling services for adolescents under age 20 in St. Louis County.