On the day Jackson Gillham turned 6 months old, his dad drove him to the nearby hospital in O'Fallon, Missouri. Jackson sounded like he had a bad cold. He was breathing heavily.
His parents, Lara and Ben Gillham, figured their son would get a breathing treatment and be sent home quickly. Lara was excited for Jackson to try his first solid food later that day. He had been eyeing them eating for weeks.
After running tests and giving him medicines, the hospital suggested the next day that they take him to St. Louis Children's Hospital. They couldn't figure out why he wasn't getting better.
Jackson, who had been meeting his developmental milestones ahead of schedule, still seemed like his bright and cheerful little self. He hardly ever cried.
For a week, they ran so many more tests at Children's. All of them came back normal. Jackson said "mama" for the first time in the hospital.
When Lara picked him up to nurse at 4 a.m., he refused to feed for the first time ever. Ben noticed he had started turning blue. He yelled for the nurse. Their first born baby was coding.
Doctors performed CPR on Jackson for two hours. They intubated him and put him on an ECMO life-support machine. After 12 hours, Jackson briefly opened his eyes and looked at his parents, who hadn't slept for days. Their hearts leapt.
A CT scan revealed a rare heart defect in which an artery wrapped around Jackson's trachea. If he could get stabilized and stronger on ECMO, doctors would attempt surgery to fix it. His heart, liver, kidneys and lungs showed signs of improvement. But his brain activity was declining. The hours without oxygen had taken a toll. A day later, he was brain dead.
Ben and Lara took the next two days to lie next to their baby. They read him a ton of books. They told him their life stories — how they met in Florissant when Lara was 16 and dated for 7 years before getting married. They made footprints and recorded his heartbeat. They gave him a bath and his first hair cut. They told him how much he was loved.
Lara held him in her arms when doctors took him off life support.
"Jackson came into this world just like he went out — beautiful, in my arms and with an unbreakable grip on my heart," she later wrote.
Ben told his wife they would find a way to survive this unimaginable loss.
"We're going to find other parents like us," he promised her.
They had no idea how hard that journey would be.
The Gillhams left the hospital on Dec. 3, 2018, without their firstborn and only baby. The hospital gave them a thin folder with bereavement resources for parents. There were four support groups on the list.
Lara called and tried to visit each one. The first one she called had disbanded. The next one focused on parents dealing with miscarriages and stillborn babies. Another met in the Metro East, a far distance from their home in St. Charles. They attended a grief group that supported parents who had lost a child of any age. Many of the people there talked about their adult children who had died. Jackson had never had friends or played sports or even taken his first steps.
Meanwhile, Lara wasn't sure of what to do with her breast milk that was still coming in. A mom from her La Leche League group connected her through email with another young mother who had been in the same situation.
Betty and Kyle Mertens are 36, the same age as Ben and four years older than Lara. They live five minutes away in St. Peters. Two years before Jackson died, they had just as suddenly lost their 13-month-old daughter, Ella.
The Mertens invited the Gillhams out to dinner. They brought a notebook they had filled with their thoughts and experiences after Ella died.
They recognized Ben and Lara's feelings and questions. Lara told Betty she felt guilty sleeping through the night. Betty remembered waking up to imaginary cries. Lara confided that she was scared to try to have another baby because she didn't want anything to replace the grief that connected her to Jackson. She was afraid to fill the hole inside of her.
Betty told them that Jackson's loss would always be with them, but they would learn to find love and joy alongside their grief.
It seemed impossible, but the meeting gave them a flicker of hope.
The Gillhams ran into Martha and Nick McGeehon at a parental grief retreat in Wisconsin. They had met once earlier at a support group meeting in St. Louis. They were both still searching for anything that might help them heal.
The McGeehons had suddenly lost their healthy 4-month-old daughter, Everly, four months before Jackson had died.
"Our experience was so similar to theirs," Martha said. "You have an instant bond with people who have been through something so traumatic. You feel like you have known them forever."
Even their closest friends and family members couldn't really comprehend what their grief felt and looked like on a daily basis.
"Is this what our life is going to be like from now on?" Ben asked them. "This grief, misery and loss? Or do we ever get back to normal. What is the new normal? How do we get there?"
The couples realized they had both been missing the connection that they found with others who knew their experience. They decided they needed to find a way to help other grieving parents. That mission might also help them find a way toward their new normal.
It would also give them a way to keep Jackson and Everly's legacies alive.
They decided to call their group "Just Enduring," taking a letter from each of their babies' names.
Dr. Ken Remy, a critical care physician in the department of pediatrics at Washington University, had already planted the seed of this idea with the Gillhams. He had taken care of Jackson at Children's. He and his wife, Allison, a palliative care social worker, attended Jackson's funeral and invited the Gillhams to dinner a few weeks later.
Ben and Lara talked about their struggles finding the kind of resources and support they needed. Remy's parents had lost a baby 45 years ago, a year before he was born. He kept a list on his computer of the children who he had been unable to save as a doctor.
Why not find a way to fill that gap?
The Gillhams eventually brought the Remys and McGeehons together. The six of them would create the organization their families had needed from the earliest days of their grief.
They officially launched Just Enduring in February 2020. They created a website offering their personal stories, immediate resources for parents and tips for family and friends wanting to support a bereaved loved one.
Their organization aims to do two main things — pair up mentors (who have already lost a child) with mentees (who have recently experienced the same loss) and create a peer-to-peer relationship.
They hope to match parents whose children died around the same age and those who died in similar circumstances. Having those elements in common creates a deeper sense of understanding, Ben said. On the site, there's a link to find "a parent like you."
The Gillhams want the mentees to connect with parents who are able to live again after this kind of loss.
"When you are in it, you don't know if you can (live again)," Ben said.
Allison Remy took charge of the mentors, offering training to prepare them to use their experiences with grief and loss to help others. Her husband will work with area hospitals to let newly bereaved parents know this resource and support is available to them.
The Gillhams have traveled a distance on their own grief journey. They were elated to learn they were pregnant a day before what would have been Jackson's first birthday. When Lara miscarried a few weeks later, they were crushed.
They decided to keep trying.
Their daughter, Violet, was born on April 19 and recently celebrated her first birthday.
Ben and Lara have discovered that joy and sorrow can co-exist in a way they never imagined.
They describe the grief of losing a child like a storm.
Sometimes, you find a rainbow.
Photos: Ben and Lara Gillham help support parents dealing with loss
The Gillhams, founders of Just Enduring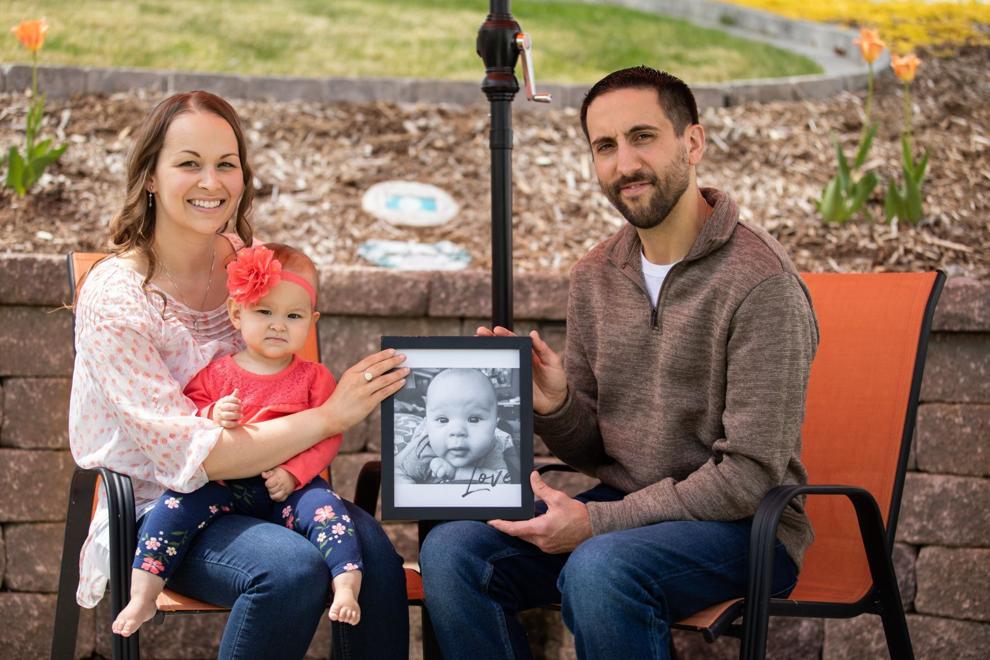 The Gillhams, founders of Just Enduring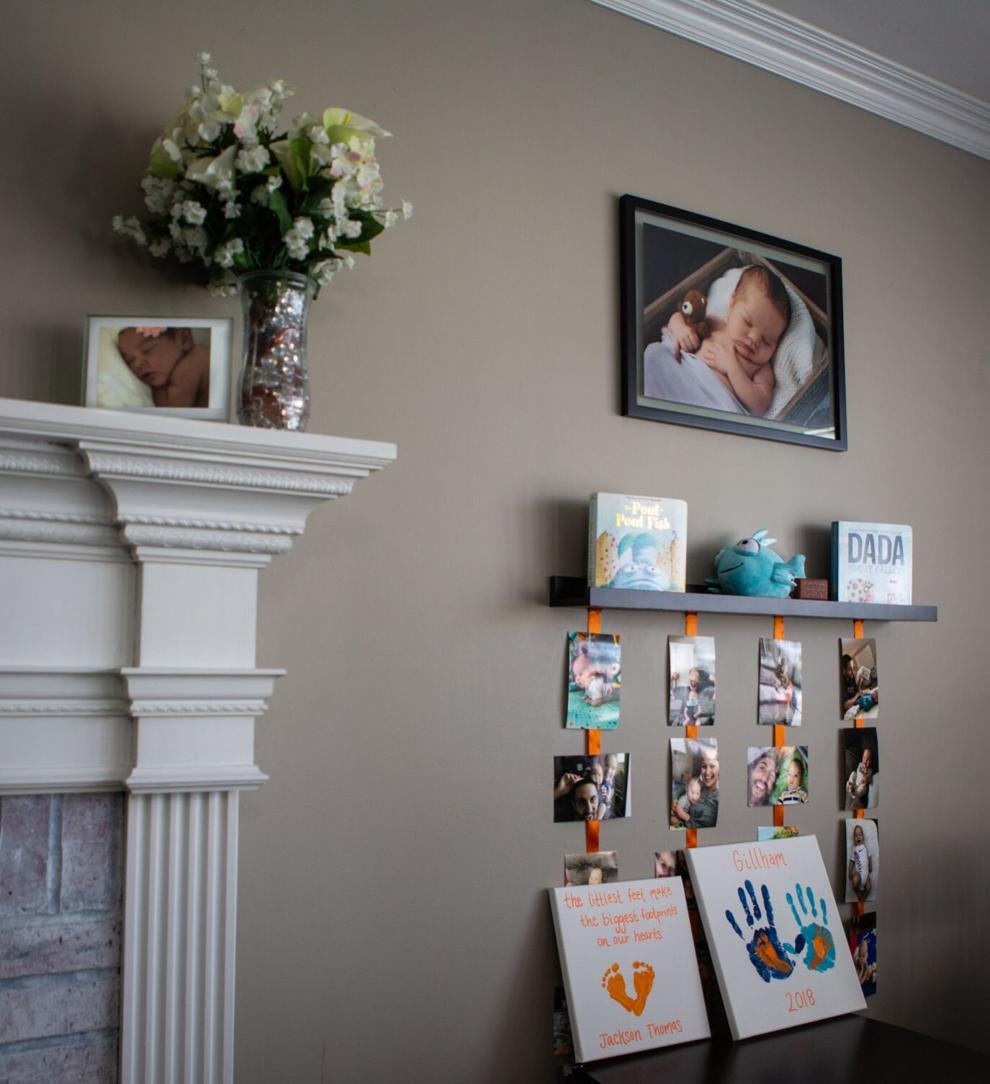 The Gillhams, founders of Just Enduring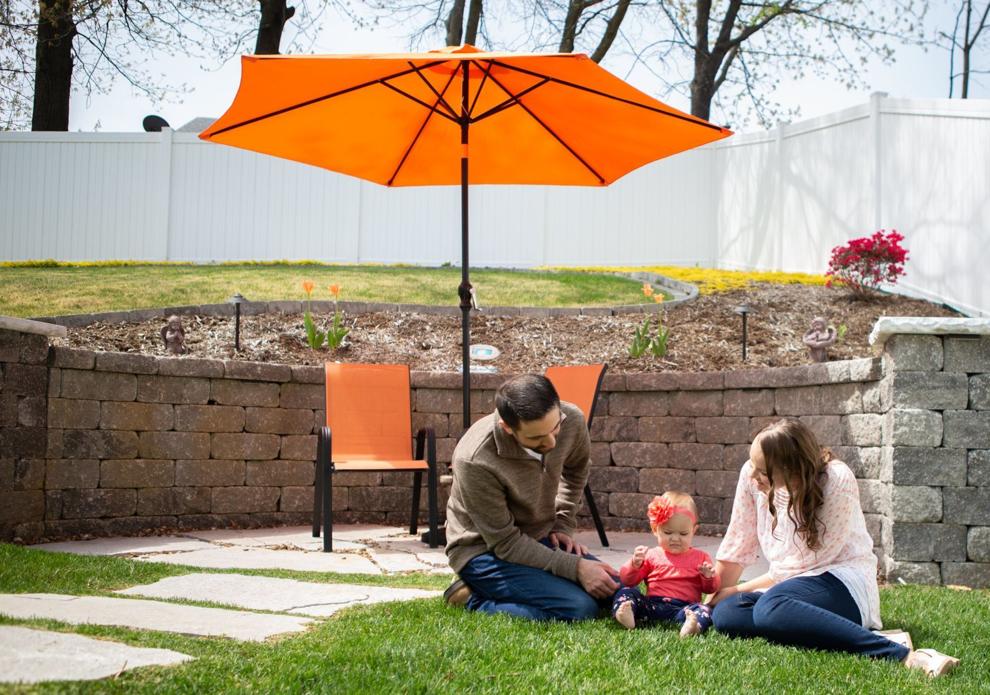 The Gillhams, founders of Just Enduring
The Gillhams, founders of Just Enduring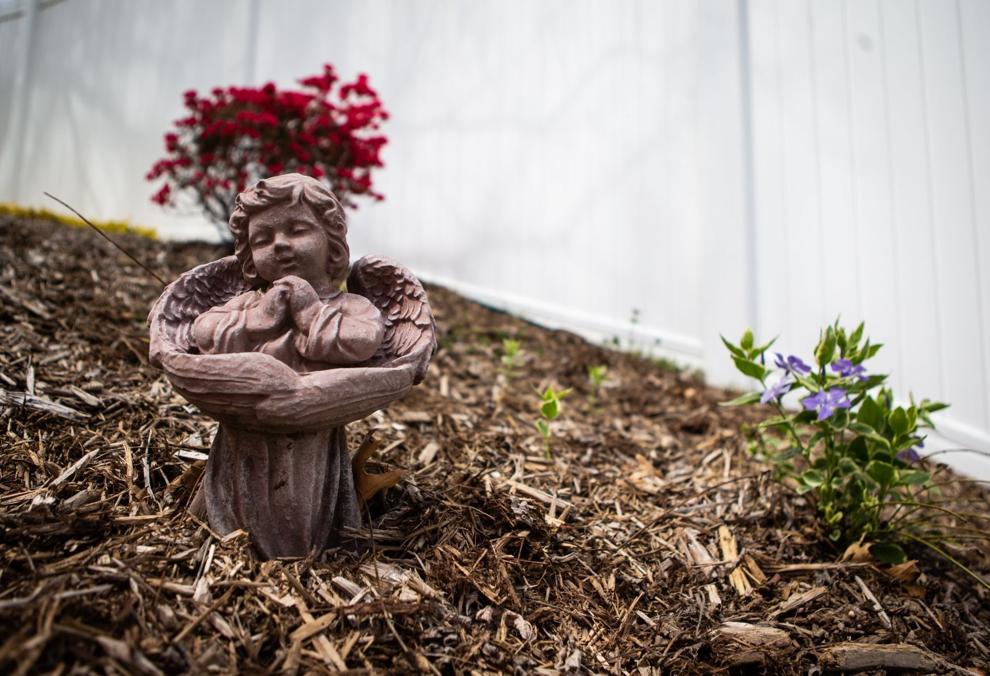 The Gillhams, founders of Just Enduring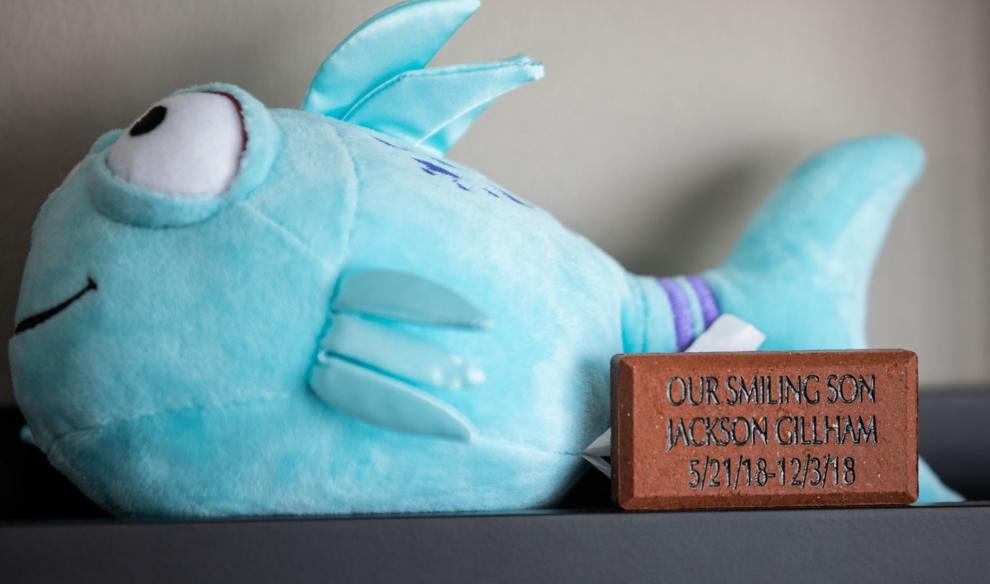 The Gillhams, founders of Just Enduring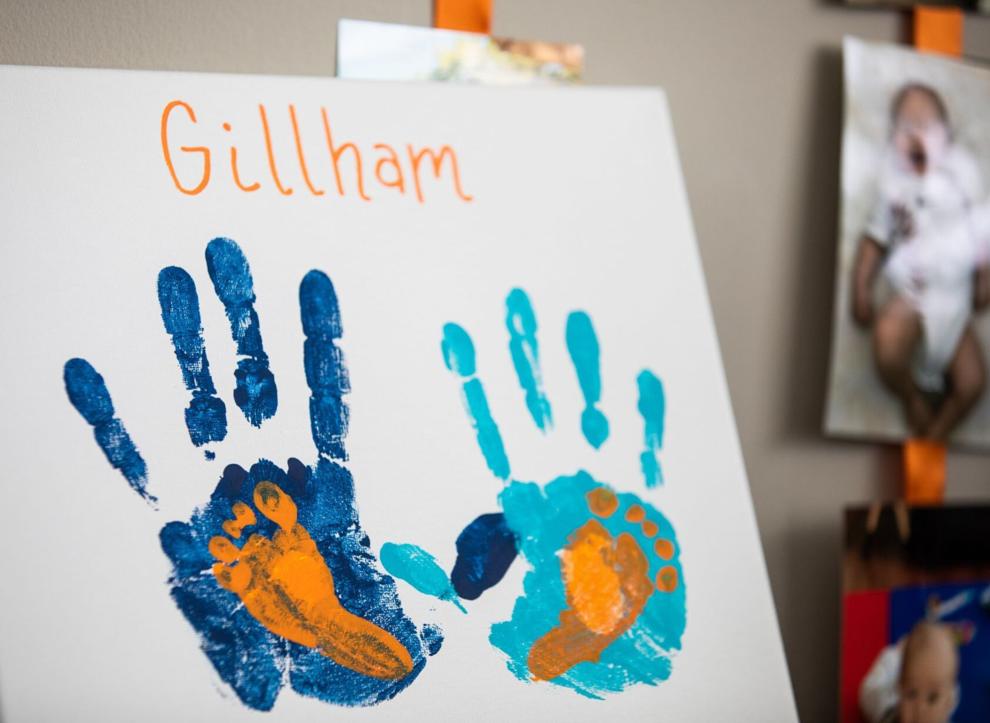 The Gillhams, founders of Just Enduring
The Gillhams, founders of Just Enduring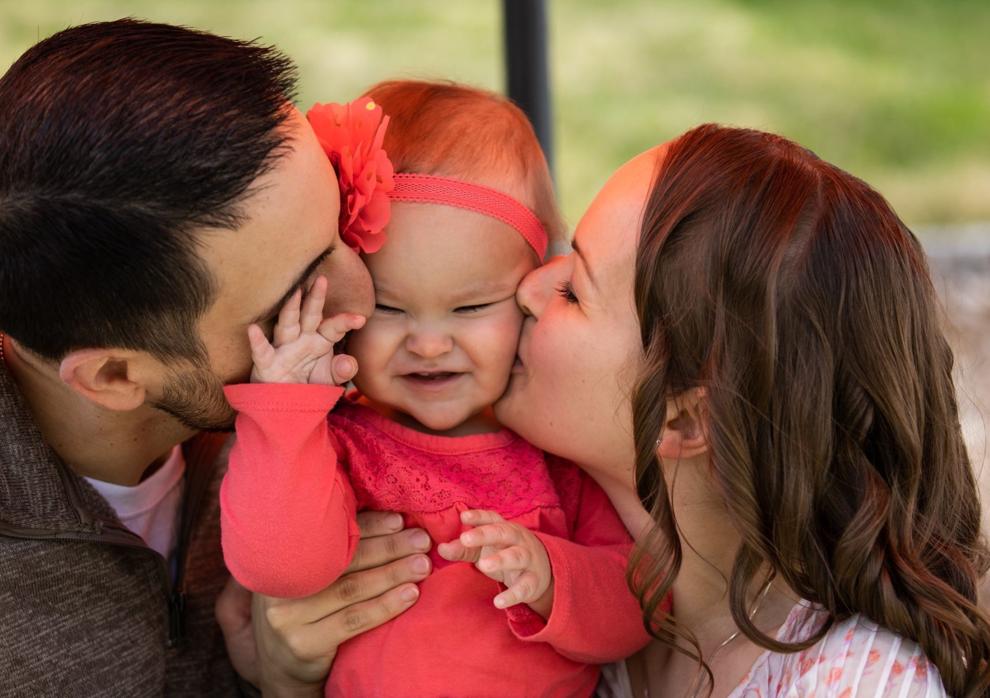 The Gillhams, founders of Just Enduring