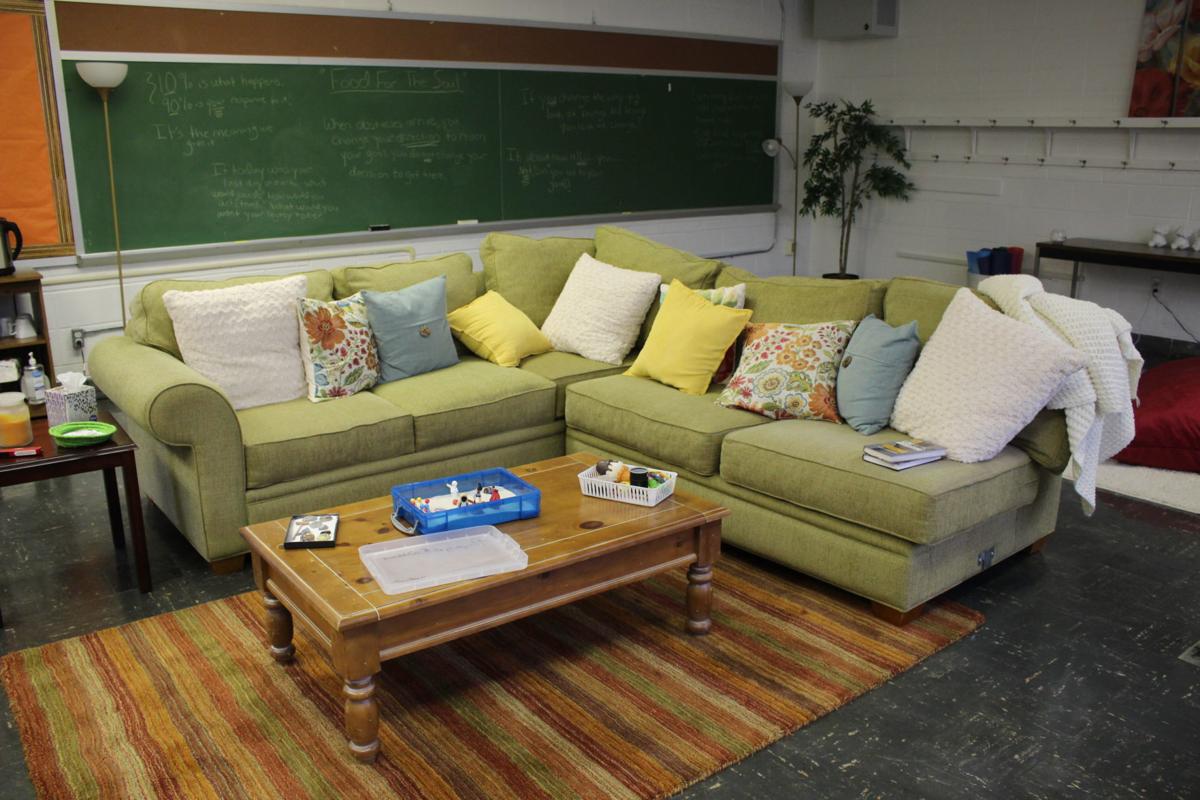 The country may be divided on many things, but we can all agree on this: An idea that doesn't cost much and helps a lot of people is a great one.
As an antidote to the acrimony in our politics and social culture, I want to call out a few people who figured out creative ways to make a positive difference with relatively little money. When considering the return on investment on a societal level, it's hard to beat programs that help children from low-income homes perform better in school.
Art McCoy, superintendent of the Jennings School District, has started many services to help students who face challenges living in high-poverty areas. It's usually the human services schools need — hiring more teachers, specialists and therapists — that cost the most money. But the small stuff matters, too. Two years ago, the Jennings district created comfort spaces for students in each school, from elementary to high school. Each one required a cheap couch, a couple of bean-bag chairs and some squeeze toys that help relieve stress. The spaces gave students a place where they could take a minute to relax, calm down or talk to someone about whatever might be bothering them.
This year, the schools created a similar space just for teachers and staff. McCoy says the spaces are frequently used and appreciated. It helps improve the culture in the school and gives people a place to feel supported, he said.
Students who deal with difficult circumstances at home face additional stressors at school. And it can be tough on the teachers and staff who want to help them. Having spaces that feel less institutional in schools is a way to acknowledge that life can feel overwhelming at times, and it's OK to take a break.
Another idea that Jennings adopted years ago has also been picked up throughout the country. As part of a multiyear program, Whirlpool has donated 82 commercial washers and dryers to schools in nearly 20 cities, including eight St. Louis elementary schools that serve high-risk students. Students who have to wear dirty clothing to school can face additional social stigma.
In three out of the four schools where the laundry machines were installed, schools reported higher attendance rates. This is not to suggest that clean clothes alone can lower absences. It takes a combination of factors and services to address high absenteeism. But when I think back to elementary school, I can remember a few kids who were ostracized because their clothing was dirty or smelled. Putting a washer and dryer in a school is not a high-cost intervention. And it's a way to give some children a little more dignity during the school day.
Speaking of dignity, sometimes that way we think we ought to help others may not be what they actually need. The Assistance League of St. Louis is an all-volunteer nonprofit that provides thousands of new school uniforms, shoes and socks to students who need them. This year, one of the schools served said some of the students needed skirts instead of pants due to their religious beliefs. The nonprofit delivered the skirts. It may not have cost much more money to make that change, but it sends a powerful message to these students and their parents — a message of welcome and respect.