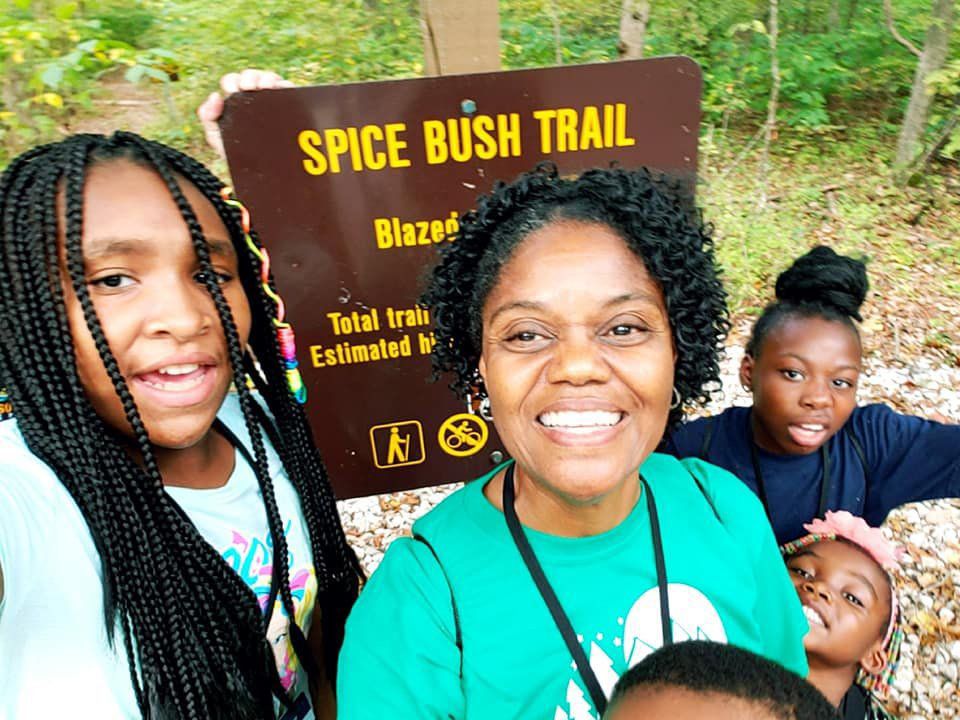 A week after Velma Bailey wrapped up her summer camp program, it was time to start putting the supplies back in order and moving stuff into the garage. But as soon as she stepped onto her porch, she discovered most of it was missing.
"I just stood there. I was paralyzed," she said. The 62-year-old retired St. Louis school teacher and former alderwoman has been running the free day camp for the past eight summers in the Fairground Park area, near where a teen was shot and killed in June.
This summer 50 campers signed up for the field trips and daily visits to the pool. Among the stolen items are the patio umbrellas that Lowe's donated so the children and volunteers could rest in the shade at the pool.
Bailey, who has lived  in the JeffVanderLou neighborhood for 52 years, knocked on all her neighbors' doors to try to find out what happened. No one had seen anything, they told her. In addition to the umbrellas, she lost bags full of items they use when they serve food — hand sanitizer, sternos, tablecloths and serving utensils.
"Some of them were from my grandmother," she said. She estimates it would cost around $2,000 to purchase everything the thieves took — money that the all-volunteer camp doesn't have. They even took the Cardinals cup holders that children had received as souvenirs from a trip to the ballpark.
"I'm really upset about somebody being so brazen and bold to do something that will negatively impact so many people's lives," she said. Many city leaders have been talking about how to stem the gun violence killing children, and Bailey has been in the trenches doing the work with kids who need her the most.
"Over the years some of these kids are really maturing and getting self-discipline. They are learning how to be part of the greater culture," she said. "How dare somebody try to interrupt that."
Some of the field trips she arranges, to the St. Louis Art Museum or the Zoo, she takes the children on the bus and Metrolink, so they can learn how to find their way to these places. One of her students, who had learned to swim during the summers at camp, jumped in the pool last summer and saved a child from drowning.
"People have no business stealing our stuff," Bailey said, whose free summer camp serves breakfast and lunch every day. Some of the campers aren't able to attend every day because they might be staying with different relatives. Others aren't sure who might pick them up at the end of each day.
Bailey is amazed by their resilience and desire to improve their lives. The camp serves children ages 4 to 18, although they scaled back after cuts at the St. Louis Agency for Training and Employment. The agency used to provide teenagers and young adults who worked as camp counselors. Now she relies on mostly retired adults as volunteers. Many of her friends and family donate money, so they can buy the children ice cream at the pool, bus tickets and supplies.
For four years, she used a donated van that lacked air conditioning to take the children places. She told the children to pray for a new van. Some of them had been praying for four years, she said. Last year, a 7 year-old asked her, "That van come yet? Because I've been prayin' and prayin'."
This summer, someone donated a newer van after the old one broke down.
So, when her heart sank that morning on the porch, Bailey did what she has always done.
"God, arrest their spirit and make them feel so guilt ridden that they bring it back," she said. "I've been praying every day," she said.
"God is going to make them bring our stuff back."
Be the first to know
Get local news delivered to your inbox!