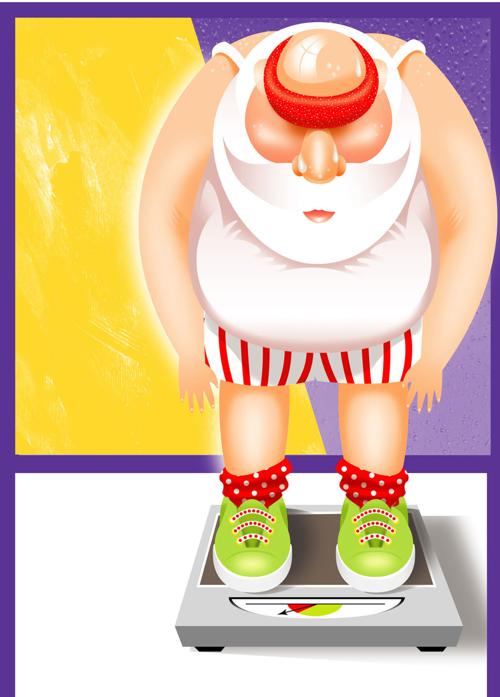 The older I get, the more I have wondered why gaining weight is so easy and getting rid of it such a struggle. After I turned 40, the conversations with friends in my age group more frequently voiced the same frustration: Why can't I lose weight?
I decided to ask two friends, a doctor and a nutritionist, what they wish they could tell us more bluntly about our collective weight struggles.
Dr. Nadya Ajanee, an internal medicine specialist in Chesterfield, said it comes down to: 1. Diet 2. Diet 3. Diet.
"I think people really underestimate how much they're actually eating," Ajanee said. Some people eat too much "healthy food" such as whole grains and fruits, which are high in carbohydrates. Others will reward themselves if they've eaten healthy all day or week and may not realize how many extra calories those treats add.
"It can undo all the hard work they've done all week," she said. It's also easy to underestimate how many calories we drink. Even if a juice says "no sugar added" on the label, it may still have a high number of natural sugars and carbs, she said. Ajanee recommends using an app like MyFitnessPal or LoseIt that allows users to keep close track of how many calories they are consuming and burning each day. And she cautions people about using stress as a reason for not watching what they eat. People who work in sedentary, stressful jobs often cite those as causes for unhealthy eating habits. Also, there may be underlying hereditary and metabolic causes that play a part, she added.
"But the big one is still diet."
I would guess this is a pretty typical medical view of why many Americans are overweight. And, to be honest, it makes sense.
But here's some context I wish doctors would also consider. Metabolism does slow down in middle age, while responsibilities and stress seem to snowball. If humans have a finite amount of willpower and self-discipline each day, more of that gets used up raising tweens and teens. It saps self-control reserves to stay calm and patient with children who may be trying your very last nerve. This leaves less willpower to resist emotional and stress-related eating and drinking.
There is legitimately less time available to work out when you are working, raising children and driving them around from activity to activity. And when you are able to prioritize working out, that exercise makes you hungrier.
These aren't meant to be excuses, but explanations that take into account many parents' realities. Of course, people do lose weight successfully in middle age and later, but it's also fair to say that it takes a great deal of effort to lose it and keep it off.
When I asked Rabia Rahman, assistant professor of nutrition and dietetics at St. Louis University, she agreed that diet is the main culprit, but she also pointed out the things outside individual control.
"Our food system is obesogenic," she said. Manufactured food is often designed to be addictive and make us fat. An abundance of cheap, processed food may often be the easiest option for harried parents. USDA guidelines suggest Americans should get 45 percent to 65 percent of daily calories from carbohydrates. But for some middle-aged women, that seems to be way too high, she said.
Changing guidelines on how to eat, what to eat and when to eat can be confusing for the average person. Feeling stuck in a cycle of losing and gaining weight adds to an underlying chronic level of stress many of us carry around day to day.
One of the smartest things I did last year was to get rid of clothes that haven't fit comfortably for a few years and made me feel guilty every time I looked in my closet. Having a better understanding of why a task is so challenging should help us feel more compassionate and forgiving toward ourselves.
I'll still make goals to be healthier in the upcoming year — to eat less sugar and to exercise and sleep more.
I'm definitely ditching the guilt.
Feeling a little lighter already.