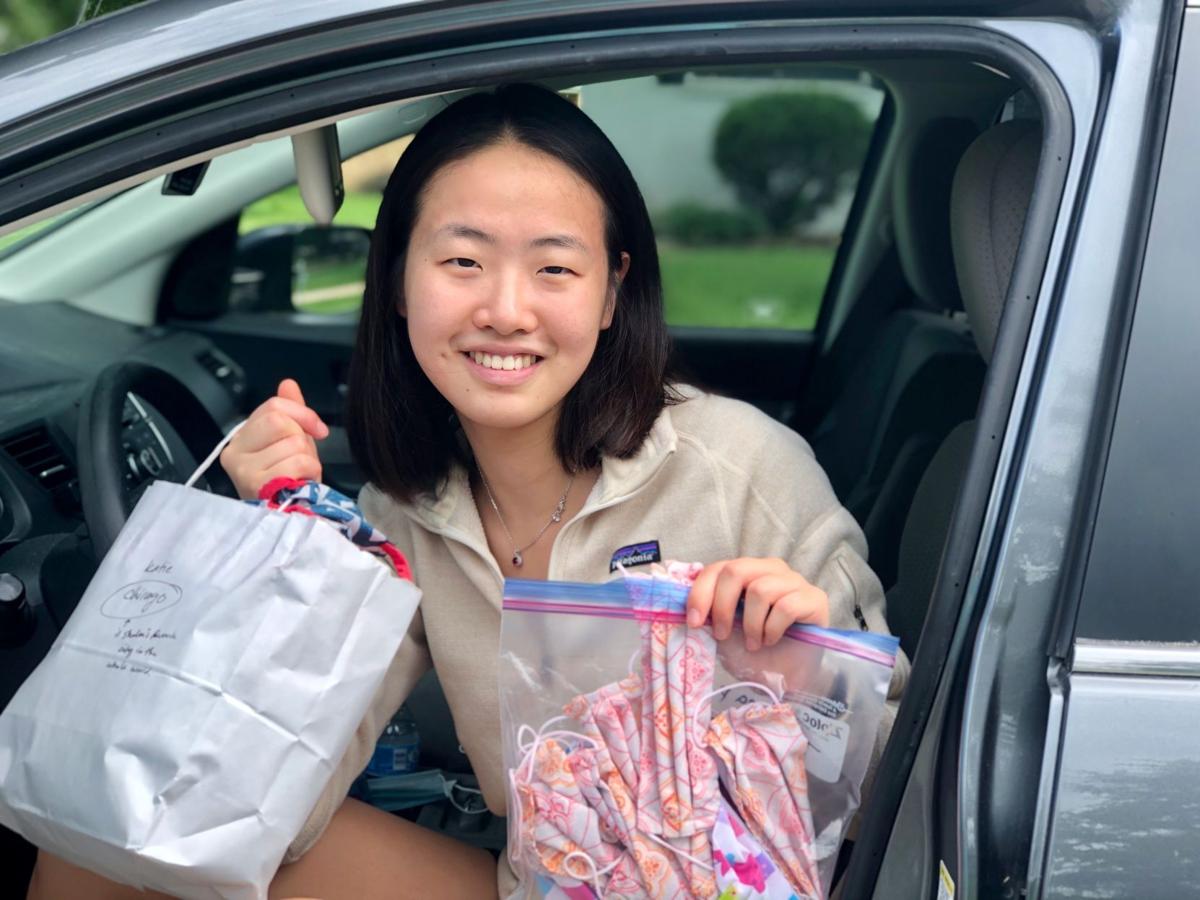 When Shelei Pan heard about the local efforts to make masks for essential workers, she wondered who would provide masks for their children.
Most of the free masks available are too large for children and adolescent faces. A well-fitting mask offers better protection from spreading the coronavirus. Pan, a freshman at Washington University in St. Louis, decided to start making smaller-sized masks herself.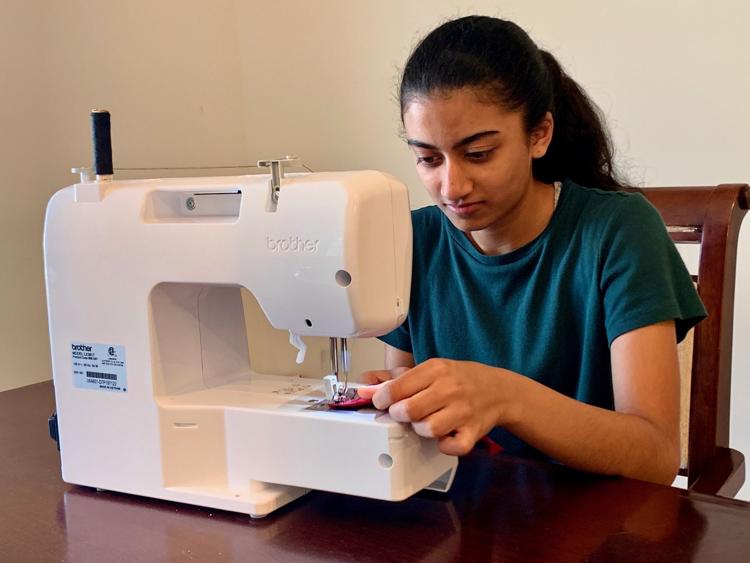 She did not know how to sew, so she watched YouTube tutorials and studied the patterns on the Johns Hopkins University website. She documented her efforts on Instagram using the handle @projectmasked. She has hand sewn most of the masks she's made.
Her former classmates from Ladue Horton Watkins High School and other friends messaged her wanting to help.
Since May, Pan has led an effort among 50 middle and high school students in the St. Louis region to make youth-sized PPE. They have made more than 1,150 and distributed them at free health clinics for youth and young adults affiliated with Washington University, the Boys and Girls Club of Greater St. Louis, the Covenant House, Casa de Salud, Ladue schools and a few free lunch programs.
"The goal of this project is to provide for youth who may not otherwise have access to masks that properly fit," Pan said. With some area students returning to school this month, she knows how important proper mask use is to limit community spread of the virus.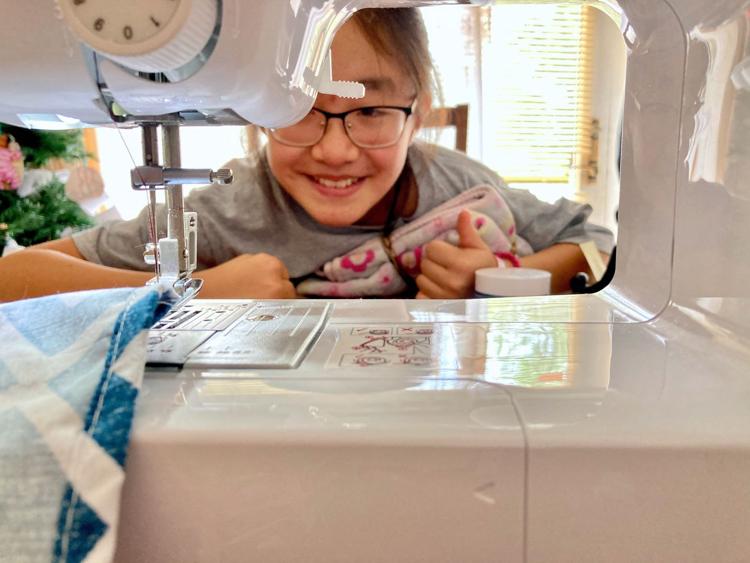 Many parents may be able to obtain PPE through the workplace, through stores or other mask donation efforts, Pan said. Anyone who is interested in acquiring a smaller mask can contact the group by email at projectmaskedhq@gmail.com, or through Instagram at @projectmasked.
Max Yang, a student at Ladue, has been tabulating all of their masks and donations. Cynthia Liu, a student in Clayton, has been coordinating with the STL COVID Handmade Mask Project group to help make the masks.
The idea has spread to Pan's friends at other universities, as well. Katie He, at Northwestern University, is distributing masks in Chicago. Adina Cazacu-De Luca, at Columbia University, is doing the same in New York City.
"There's not really an end in sight, so we plan to just keep going," Pan said.
Concerned about COVID-19?
Sign up now to get the most recent coronavirus headlines and other important local and national news sent to your email inbox daily.