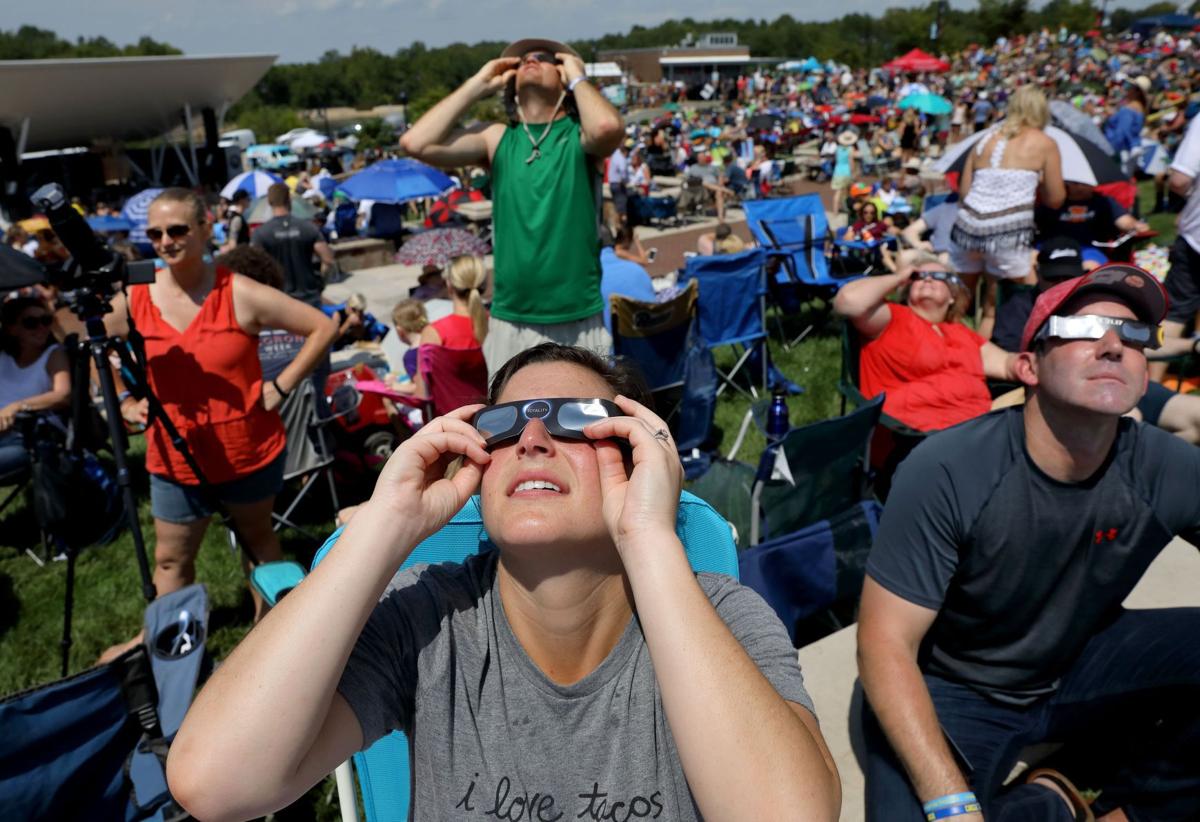 If your eyes feel funny after watching the solar eclipse even though you wore protective glasses, don't panic.
You may have gotten superficial damage on the surface of the eyes, but the not the irreversible retina burns that prompted so many warnings prior to the celestial event viewed by millions.
"I know that we received some calls from people who had a burning sensation in their eyes," said Dr. Mujtaba Qazi, ophthalmologist with the Pepose Vision Institute, a local eye specialists practice.
Many people who wore protective glasses took them off during the totality in order to get the full effect of the moon blotting the sun.
In that minute or so, there is still the ring of radiation exposure around the rim of the moon, which doesn't completely cover the sun, Qazi explained.
"There's some radiation coming around the moon, and the brightness of that is thousands of times brighter than a full moon," he said. That may have caused superficial damage on the cornea, which can be treated by using over-the-counter lubricating eye drops three to four times a day for a couple of days. It's sort of like treating a sunburn, but in your eyes.
If the irritation doesn't clear up, it's best to make an appointment with an eye doctor and get examined, he said.
A simple way to test if the damage is more severe is to look at a person's face. If you can see all the features, the sun exposure probably hasn't created burns in your retina, which leads to blind spots. But if certain features, such as an eye or nose, are blocked out, it's important to seek medical treatment right away, he said.
Similarly, if there are missing letters while reading a magazine or newspaper, then an examination by a retinal specialist is warranted.
"Unfortunately, in every eclipse, there are some people who suffer from retinal injury," Qazi said.
Representatives of several St. Louis-area hospitals said medical professionals hadn't received any patients complaining about eclipse-related eye pain or loss of vision as of 9 p.m. Monday.